This week, we've been unwrapping new furry friends from Cutetitos. Fashion Puppyitos are the seriously stylish puppies that come rolled up in designer-style trendy tote wraps. Check them out here.
But don't stop scrolling just yet… what about those pocket-sized pups that are all over the social platforms thanks to their celebrity owners. We love them too! Here are just some of our favourites…
Lorraine Kelly & Angus
Lorraine Kelly and her pet pooch angus the Border Terrier. Lorraine obviously has a penchant for Borders as Angus was the replacement for Rocky, her previous much-loved pup.
View this post on Instagram
Marvin & Rochelle Humes & Ginger
Ginger the Cockapoo comes with two celeb owners for price of one having joined the Rochelle and Marvin Humes clan in 2019!
View this post on Instagram
Amy Childs & Prince
Amy Childs (needs no introduction) is one of a host of celebs who have the pug bug. Meet Prince – who for a pug is definitely supersized!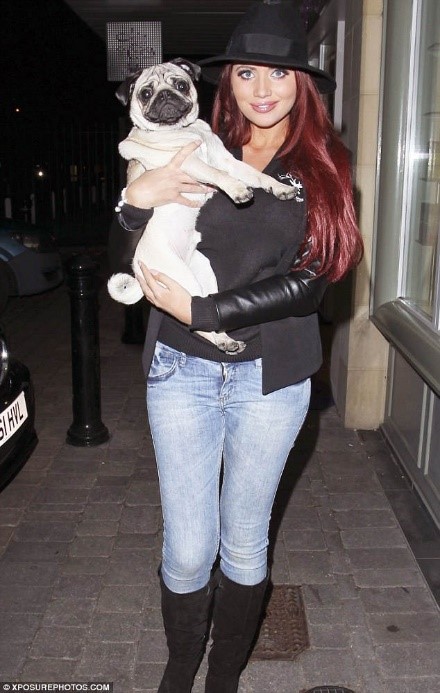 Oh and here are a couple that don't need a celeb owner to be famous – they have millions of followers all on their own…
View this post on Instagram
And could @Bun_thesausagedog be the UK's favourite mini dachshund?! Just look at that face!
View this post on Instagram
To continue the fun with Fashion Puppyitos and Basic Fun!, head back to the main takeover page here.
Feature image credit: @LorraineKellySmith