Once your little bundle of joy has arrived into the world, you will undoubtedly be spending the first few days (or weeks) gushing at how adorable they are. You'll constantly want to pick your child up for cuddles or rock them to sleep in your arms but every now and then, you will want to go back to being hands free. I mean, we can't always answer the phone or the door with a baby in our arms…Introducing baby bouncers! Not only are baby bouncers a great way to keep your little one entertained but they also keep your child safe and out of trouble. Here are our favourites:
1. Joie Meet Wish™, RRP £40
With an affordable price tag, the Joie Meet Wish™ is a contemporary and cosy bouncer for sleepytime snoozing and playtime entertainment. Whether you want to keep an eye on your little one while you're getting dressed that morning or simply just want to binge watch your favourite TV show and check up on your little one during the ad-breaks, this baby bouncer weighs less than 3kg, which means that it's portable so wherever you go, your baby can accompany you. Suitable from birth to 9kg, it features a soft toy bar, complete with two plush toys, a bouncing motion and two speed vibrations to keep your baby content whether they're wide awake and playing or are dreaming away.
2. Chicco Hoopla Bouncer, RRP £60
Combining a modern design with a choice of bright and fun colours, the Chicco Hoopla Bouncer is ideal for playing and relaxing in. Complete with padded cushions, that can be repositioned or removed as your baby grows; this is a very snug chair for your little one. Furthermore, it has an innovative sliding feature on the toy arch too that allows the toys to be moved from side to side rather than remaining still. For chirpy babies, the Hoopla can be set to rocker mode, which gives a gentle bounce to the chair. The bouncer also has a fixed mode which is great for nap time!
3. Joie sansa™ 2in1, RRP £150
The Joie sansa™ is a multipurpose baby bouncer that has the capability to gently sway and glide your little one around in any direction. Settling your little one at night will be a breeze with the Joie sansa™ as it features dual vibration settings as well as five lullabies and five nature sounds! In addition, it features a toy bar with two soft toys and a comfortable cocoon shaped seat!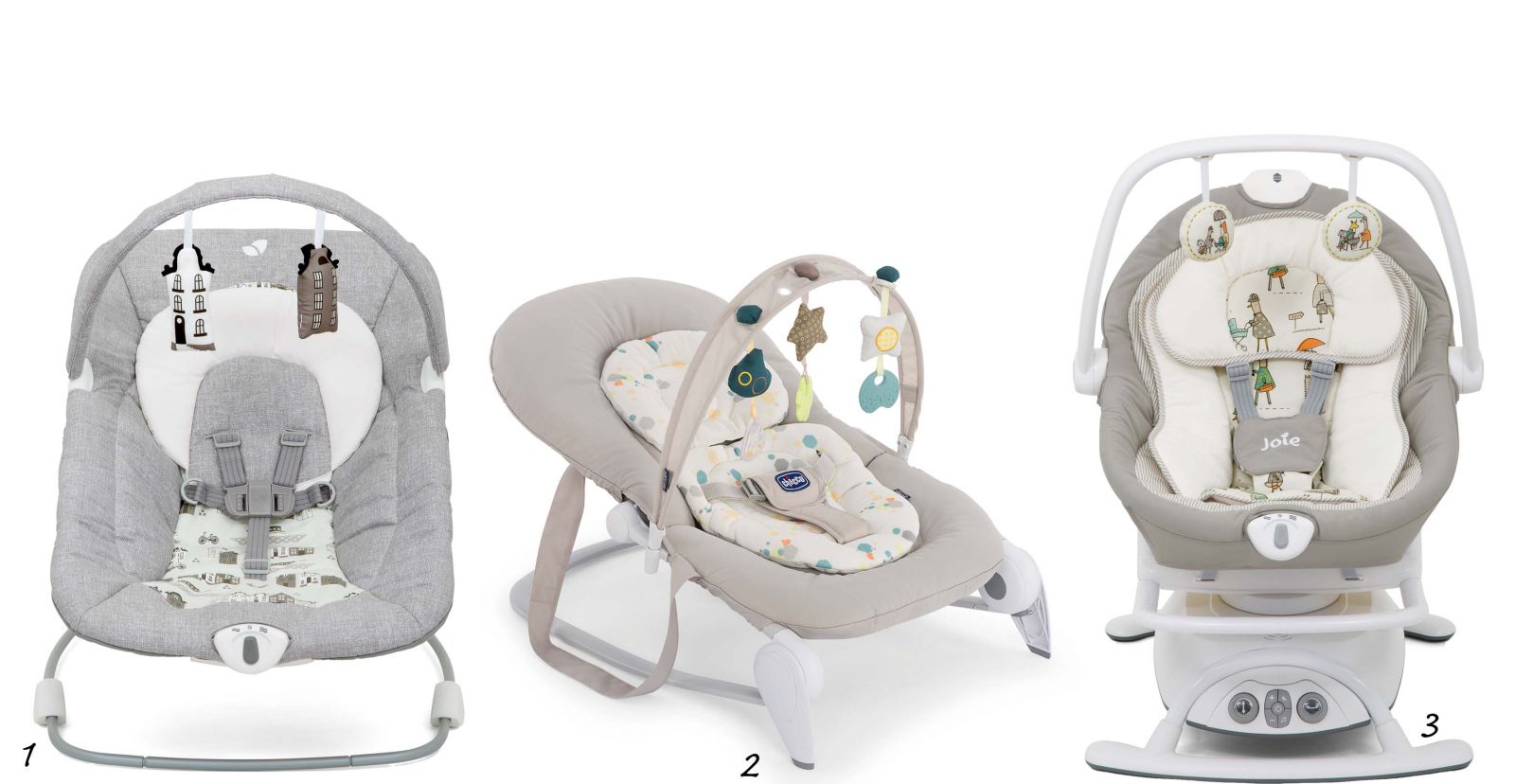 What baby bouncer does your little one have? Let us know over on Facebook and Twitter.