Know someone with a special occasion coming up and not sure what to get them? Chocolate is always the way to go! Take a look at our pick of the best chocolatey treats for your favourite people!
Personalised Lindor Sweet Tree – RRP £29.99 at 25cm tall
We don't know what person would turn their nose up at this! Blooming with irresistibly smooth and tasty Lindor chocolates, this personalised Lindor Sweet Tree from Prezzybox is sure to leave any chocolate lover smiling from ear to ear.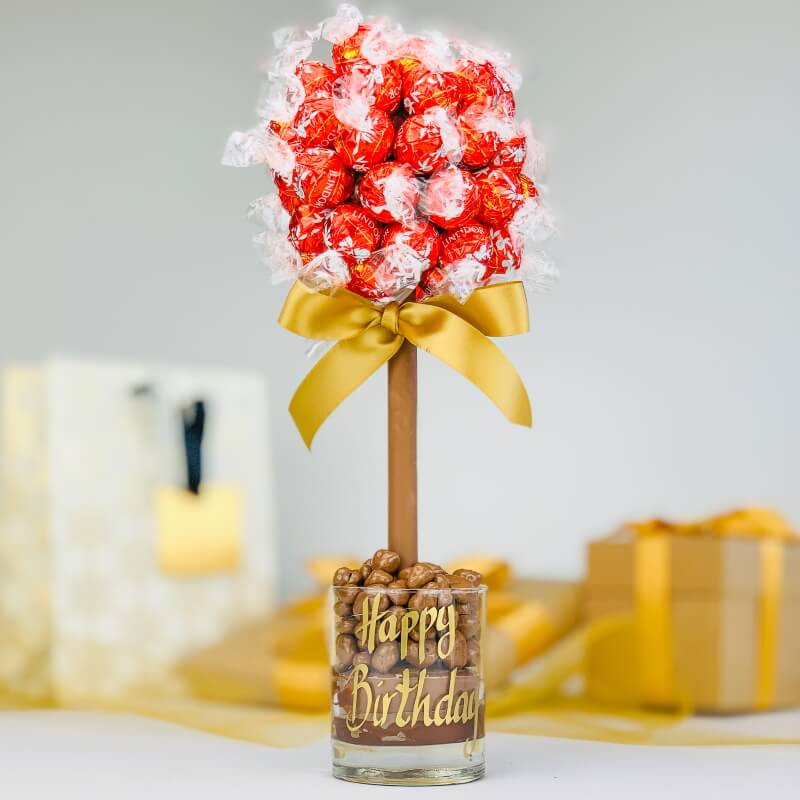 DeRosier Chocolates Box of 24 Chocolates – RRP £22
Why not surprise a loved one with the prettiest box of chocolates we ever did see from the fabulous artisan chocolate maker DeRosier? Sure to make the cut on Insta, this mixed box of chocolates includes DeRosier's award winning Great Taste and Academy of Chocolate flavours and four vegan ones so no one gets FOMO. The flavours include: Peanut Praline, Milk Chocolate and Vanilla, Hazelnut Praline, Sea Salted Caramel, Marc de Champagne, Amaretto, Pistachio, Caramel Pecan and sure to tingle the tastebuds is Lemongrass, Lime and Chilli chocolate! For vegans, there's Mocha, Coconut Caramel, Dark Ginger, Bitter Orange, Passionfruit and Dark Chocolate and Raspberry flavours. Yum! Where do we start?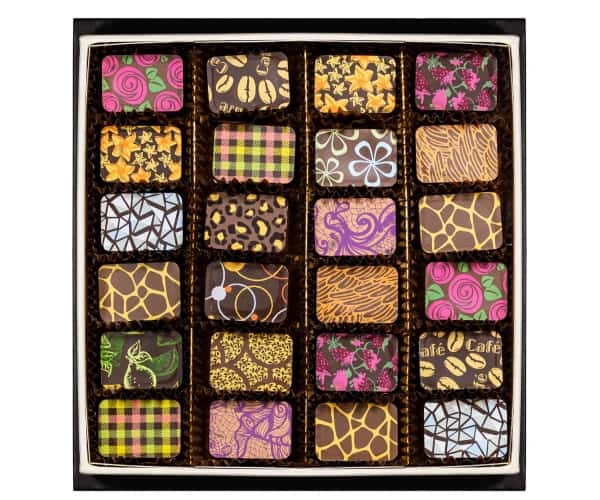 Fellow Creatures Choco Club – RRP £12
For vegans, look no further than Fellow Creatures, home to organic and dairy-free chocolate. Fellow Creatures has recently launched a vegan chocolate subscription box known as Choco Club, which will make for a fantastic birthday gift, and is perfect for a surprising a friend. The box contains a trio of creamy and delicious chocolate bars from the Fellow Creatures range and a cool sticker. Who knows what flavours they'll get? Maybe hazelnut, scrumptious Salted Caramel, Raspberry White, Matcha White or Milkless Chocolate! They are also available to buy individually and in packs of 5 or 10.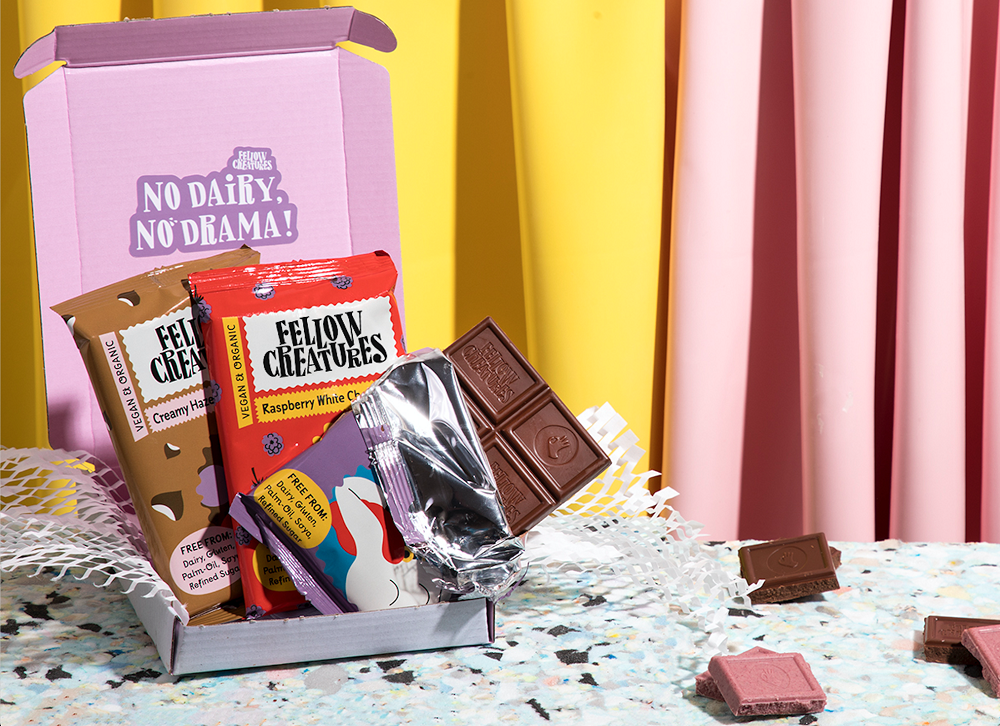 Gooey Chocolate Brownie – from £17.99 for 9 slices
Holy smokes who could say no these Gooey Chocolate Brownies that are made with 70% dark Belgian chocolate for a 100% devourable treat, which are then packaged in a lovely blue presentation box, perfect for gifting.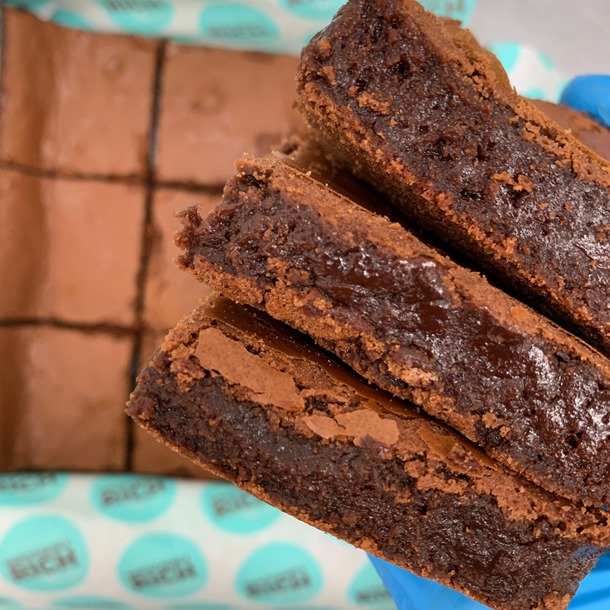 Whole Earth Chocolate & Hazelnut Smooth Peanut Butter – RRP £3.99
Chocolate and hazelnut is a match made in heaven! If you know someone who is loco for cocoa, look no further than Whole Earth's latest nut butter spread that's perfect for popping in chocolate hampers or decorating with a cute ribbon and label! Made without any refined sugar and simply sweetened with dates, the limited edition spread has 80% less sugar than the standard chocolate spread.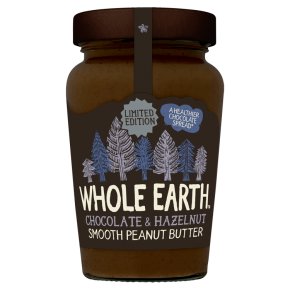 What's the best chocolate gift you've ever received? Let us know by commenting down below or over on social media!