Dessert guilty pleasures. We've all got them (and are salivating at the thought of ours), whether it's warm waffles, sugary doughnuts or candy floss, think how cool yet naughty it would be to make your favourites from the comfort of your own kitchen. Let's just say you wouldn't be short of friends! Perfect for parties and weekend treats, take a look at our pick of the best dessert makers.
Skeppshult Cast Iron Waffle Iron – £114.00
Cheaper than a trip to Belgium, Skeppshult's Cast Iron Waffle Iron is perfect for waffle lovers and the eco-conscious. As with all Skeppshult products, this timeless waffle iron is recyclable and hand-crafted from seasoned cast iron. As it's made from cast iron its non-stick, distributes heat evenly and will last a lifetime. It also works on every type of hob from electric to open fire, making five delicious heart-shaped waffles each time, all ready for your favourite toppings! No sticky fingers on this one, please.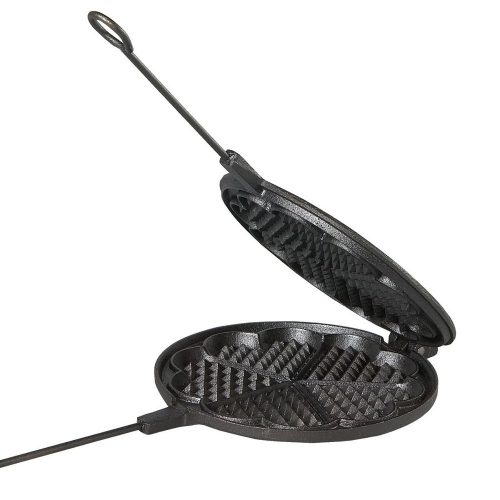 Cuisinart ICE30BCU Ice Cream Maker – £79.99
 I scream, you scream, we all scream for ice cream! Give Mr Whippy a run for his money this summer with the Cuisinart Deluxe Ice Cream Maker. While we do rate a 99, there's nothing quite like homemade ice cream and when you make your own, you can go bananas with the different flavours, toppings and have total control over the ingredients. The Cuisinart Ice Cream Maker Deluxe has everything you need to make delicious ice cream as well as refreshing sorbets and healthy-option frozen yoghurt quickly and easily. With fully automatic controls, it easily makes 2 litres of delicious iced treats in less than half an hour.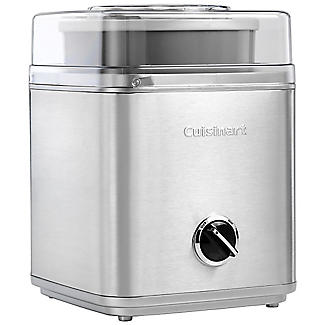 American Originals 3 in 1 Treat Maker – £29.99
If the thought of doughnuts for dessert isn't enough to make your kids clear the vegetables off their plate then we don't know what is! As its title suggests, this retro dessert maker doesn't just make doughnuts, it makes waffles and cake pops – just choose from one of the three detachable cooking plates. The plates are non-stick coated, making them easy to clean. The automatic temperature control and ready light means your treats will be baked to perfection every time! The kids will love decorating your sweet creations.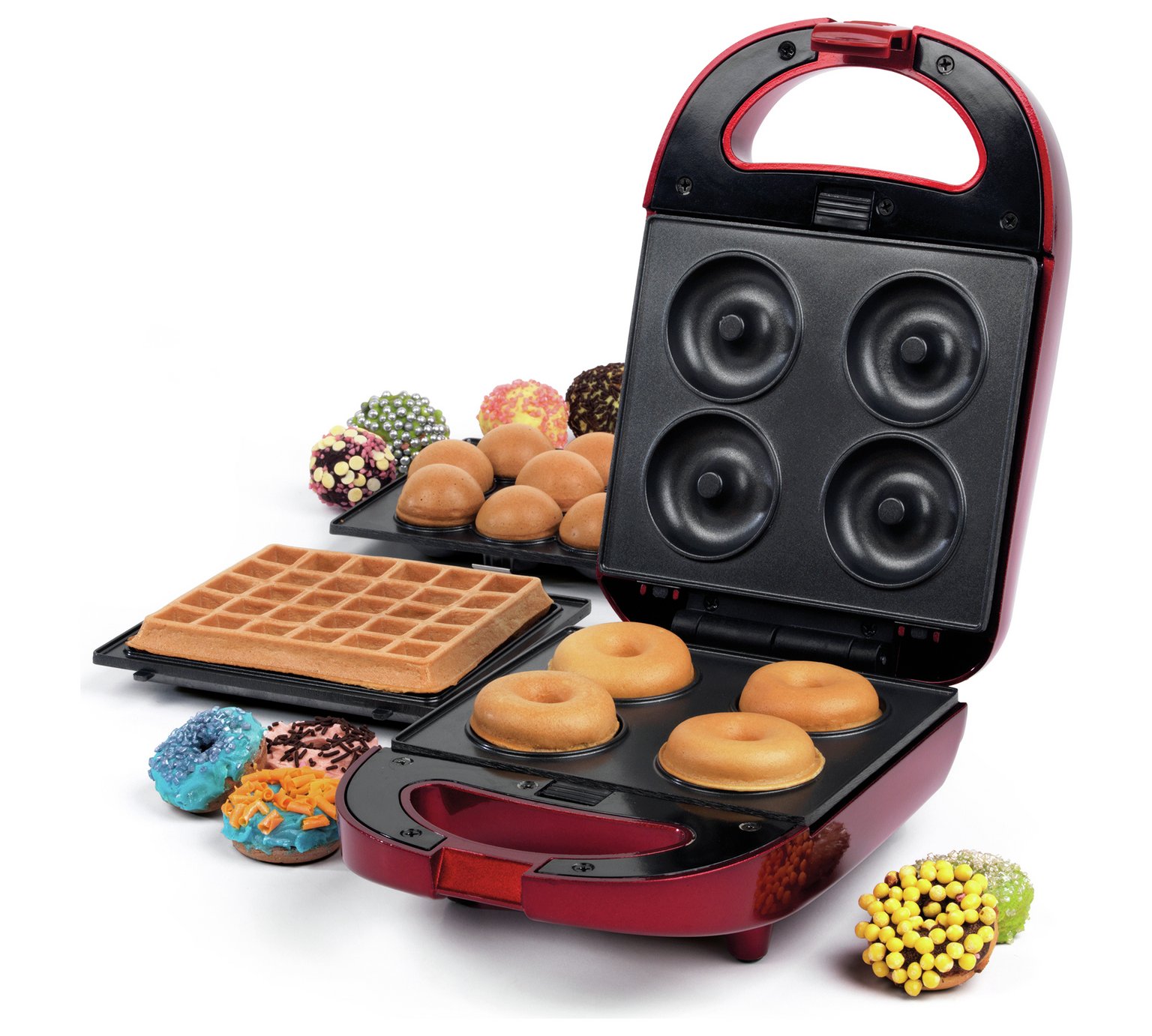 Retro Diner Candy Floss Machine Maker – £31.99
When was the last time you had candy floss? We bet it was a good few years ago when the circus last came to town! Well, you needn't wait any longer. This 1950s style flosser features non-slip rubber feet to keep it stable and comes with a measuring scoop and paper cones for foolproof results. It can be used with granulated or caster sugar and you can add essence or food colouring for an exciting customisable childhood treat.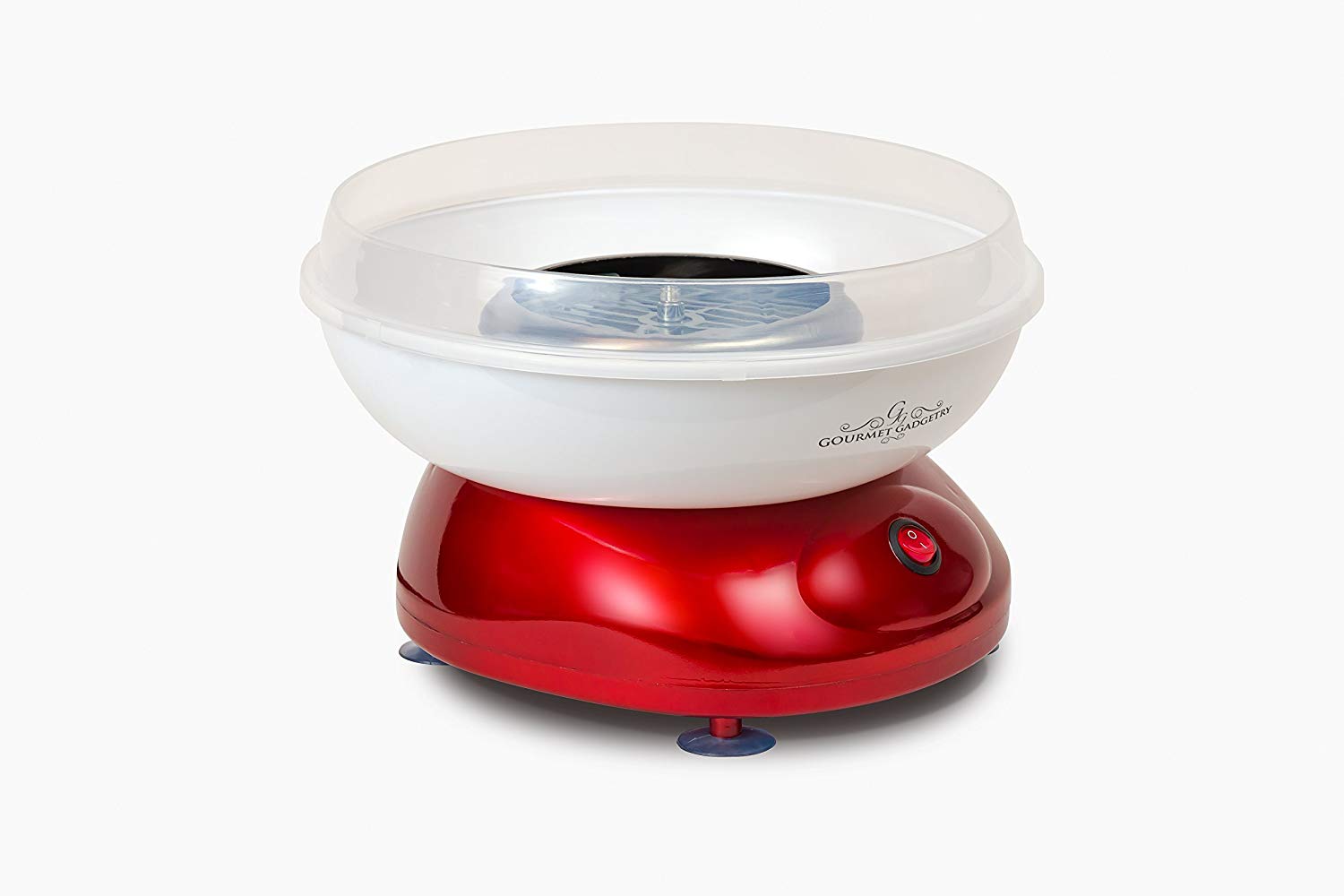 Beldray Healthy Popcorn Maker – £39.99
Perfect for a cosy night in, curl up on the sofa with a film and enjoy a tasty and healthy treat with this fantastic Beldray popcorn maker. Fast and effective, the machine uses hot air to make superb tasting popcorn in less than five minutes, without the need for any oil. Steer away from the traditional sweet and salted popcorn options as this popcorn maker comes with ten recipes including chocolate chilli popcorn and baked fruity popcorn! Available to buy from Amazon.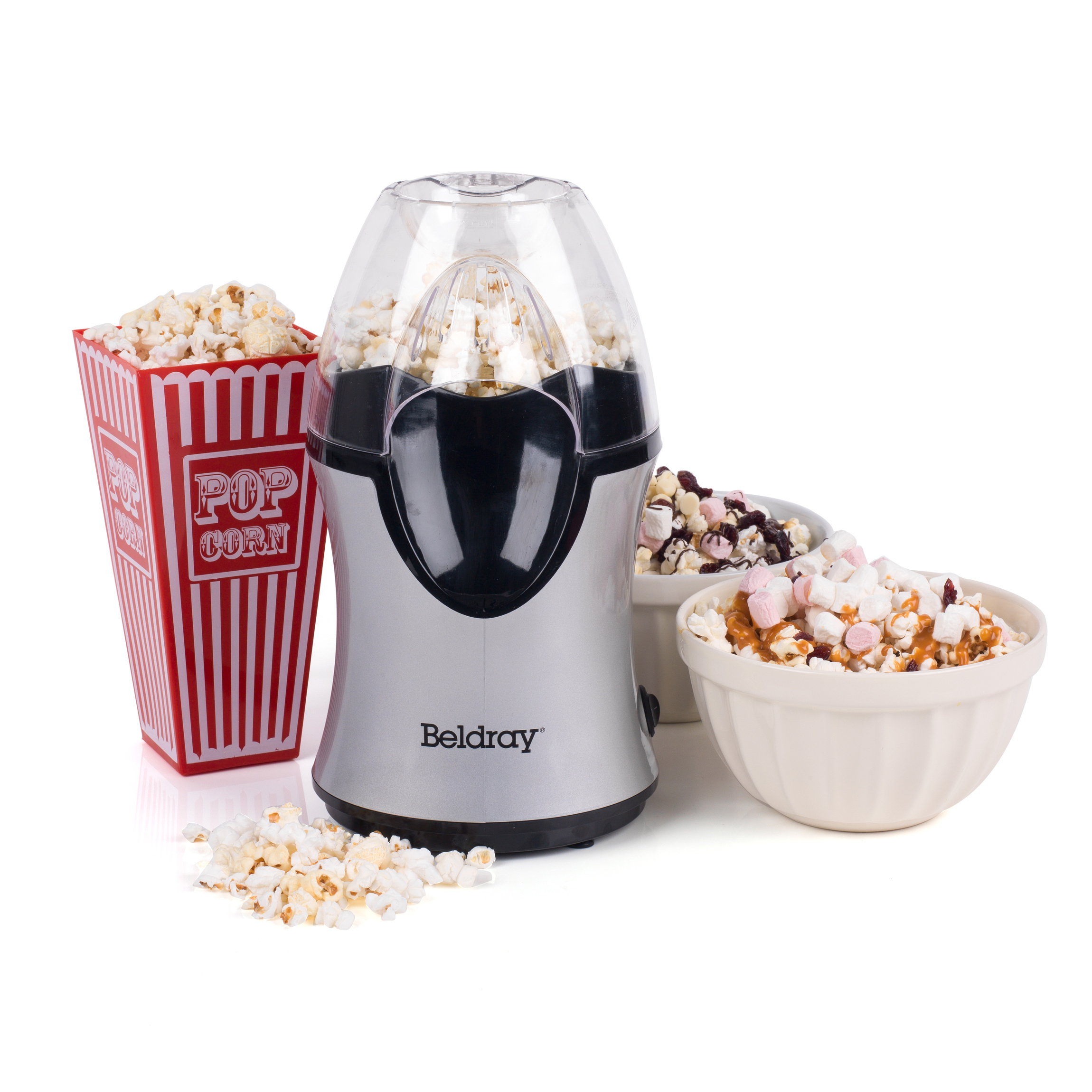 Pancake Maker Crepe Machine with Batter Spreader, Wooden Spatula, Oil Brush and Ladle – £30.99
Pancakes aren't just for Shrove Tuesday, they are for life. Enjoy delicious hot pancakes and crepes whenever you want with this non-stick, easy to use cooker. Using the ladle provided, simply add two scoops of batter (depending on the recipe) and use the spreader to distribute the batter so it cooks evenly – it's time to say goodbye to those Pancake Day fails!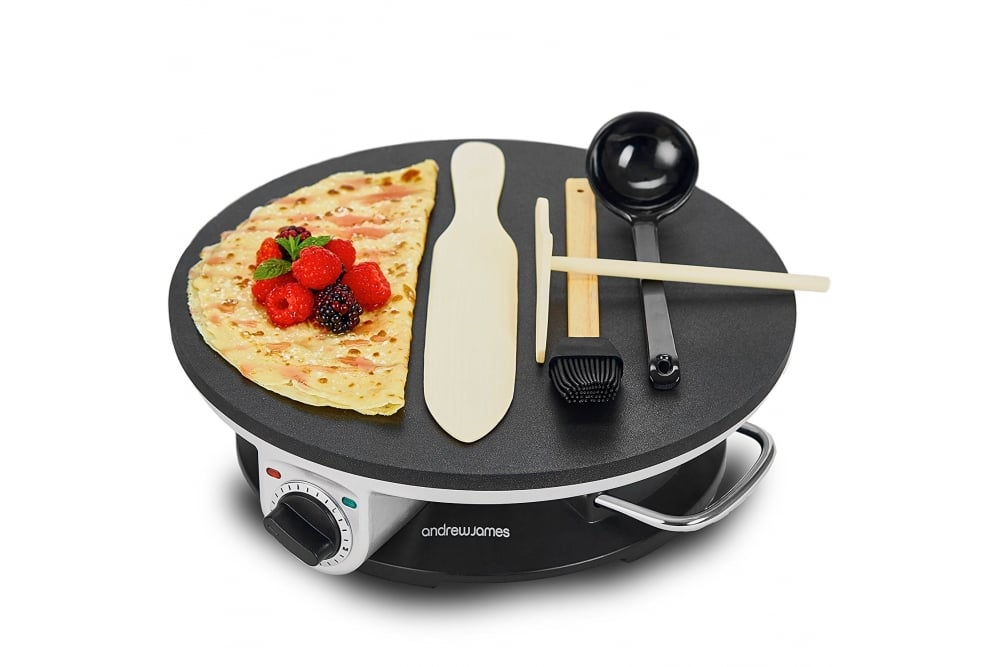 What's your dessert guilty pleasure? Let us know over on Facebook and Twitter @UKMums.TV