In need of a pick me up? Chocolate has the power to lift any mood, which is why we've taken a look at some of the best Easter eggs that are available to order online for delivery to your door.
Tony's Chocolonely Great Big Chocolate Eggs – £4.99
We are big advocates of Tony's Chocolonely here at UKMums.TV. Tony's Chocolonely is the tastiest chocolate with a great message. Not only does it have great retro Willy Wonka style packaging but the team want to make 100% slave free chocolate the norm. Seven flavours are unevenly divided over 12 eggs to illustrate the inequality in the chocolate industry. The eggs are tiny despite the big name but come in solid chocolate form in a variety of favourite Tony's flavours including; Milk Chocolate, Dark Chocolate, Nougat, Hazelnut, Caramel Sea Salt, Almond Sea Salt and Pretzel Toffee. The eggs come in an adorable carton that is an ideal Easter gift and their miniature size makes them a perfect choice for an Easter egg hunt around the back garden.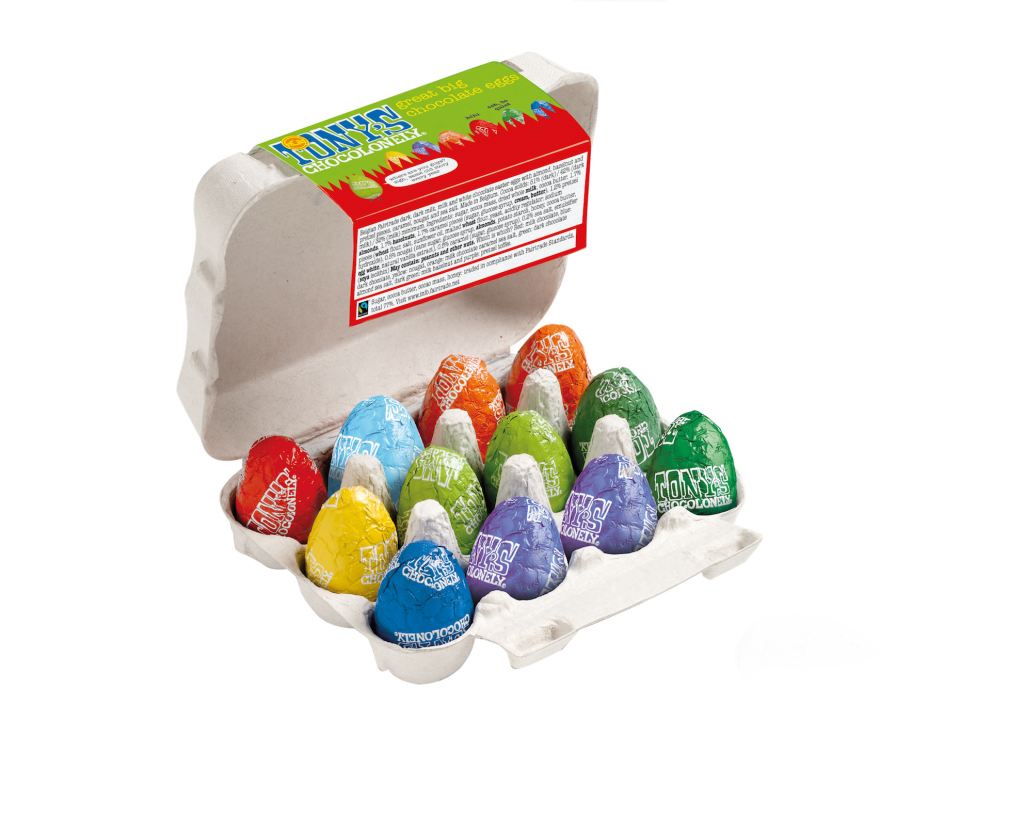 Strawberries and Cream Chocolate Egg – RRP £10
New this Easter is Baileys Strawberries & Cream Chocolate egg. Its melt-in-the-mouth creamy white chocolate shell is complete with a fruity explosion of dried strawberry pieces running through creating a beautiful sweet sensation. The irresistible egg also comes with four luscious milk chocolate hearts, filled with a dreamy truffle filling that perfectly blends the fresh, sumptuous taste of strawberries with light and creamy vanilla, together with the luxurious taste of Baileys Original Irish Cream.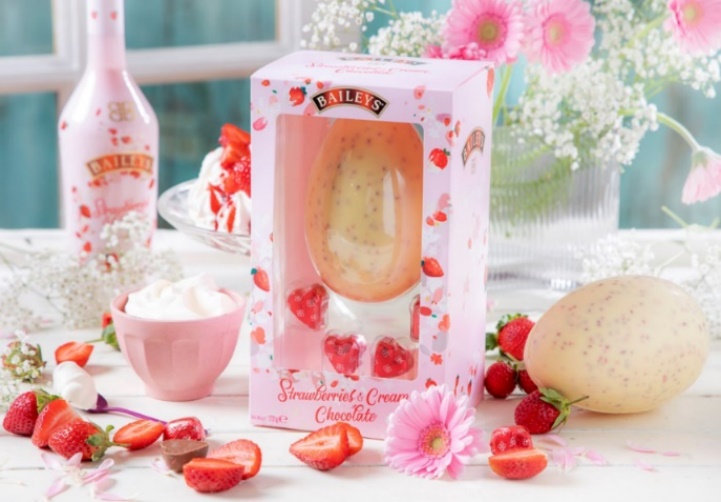 Chocolate Popcorn Mini Eggs – £3.50 per 60g bag
The first of their kind, the Mini Eggs marry decadent chocolate with Joe & Seph's renowned gourmet caramel popcorn – and they are so moreish! Now chocolate lovers and popcorn devotees need not choose between their favourite confections, the generous dose of silky chocolate will sate any chocoholics deepest cravings, whilst the rich caramel crunch, and subtle hint of sea salt will satisfy any pining for popcorn.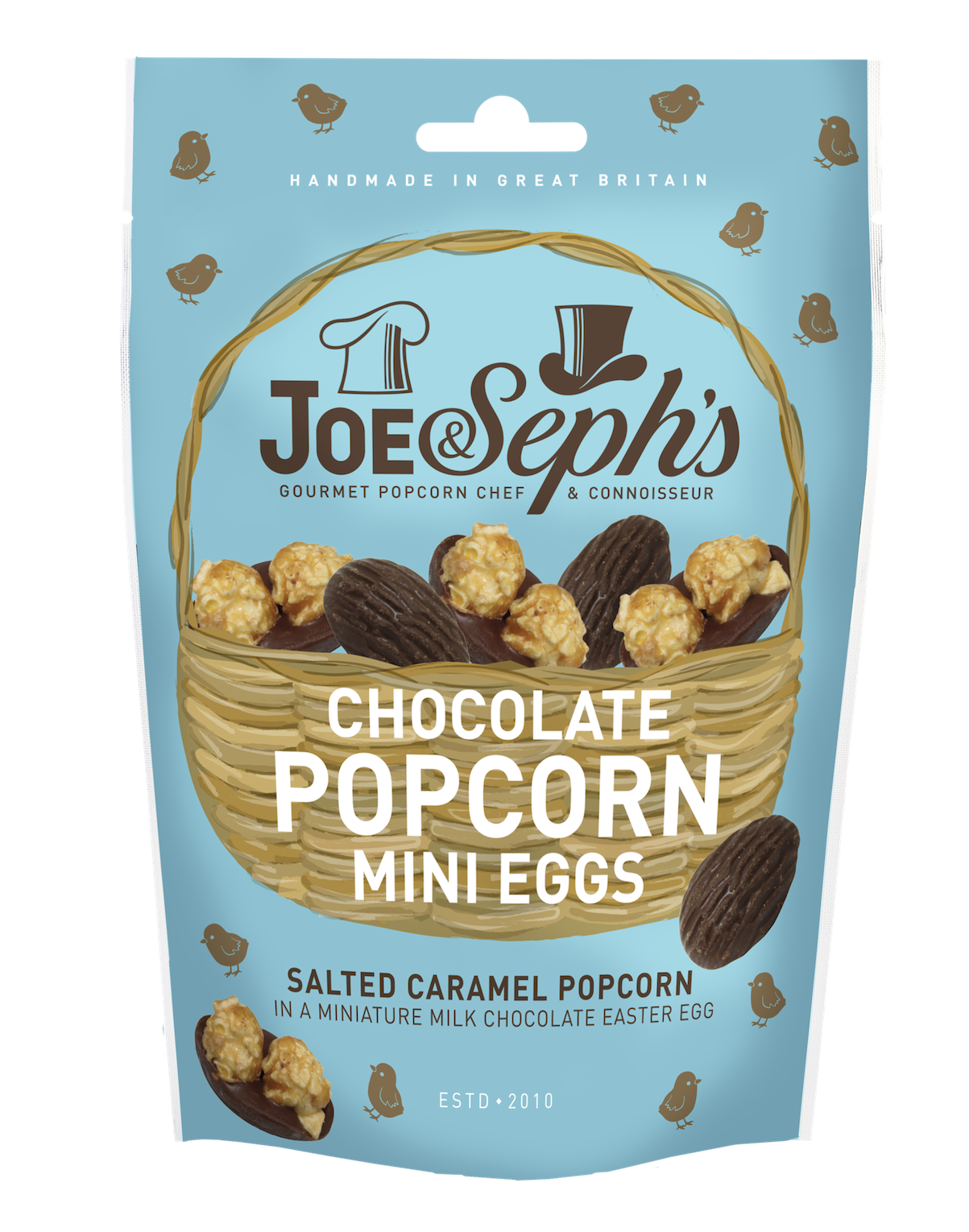 Digging Bunny Half Truffle Egg – £6.50
Made with real Belgian milk chocolate and filled with white chocolate truffle, this enchanting chocolate egg half is decorated with a cute milk and white chocolate bunny bottom digging around for some candy carrots, in the green sugar grass. The Digging Bunny egg half is perfect for kids and would make a great prize for any Easter egg hunt.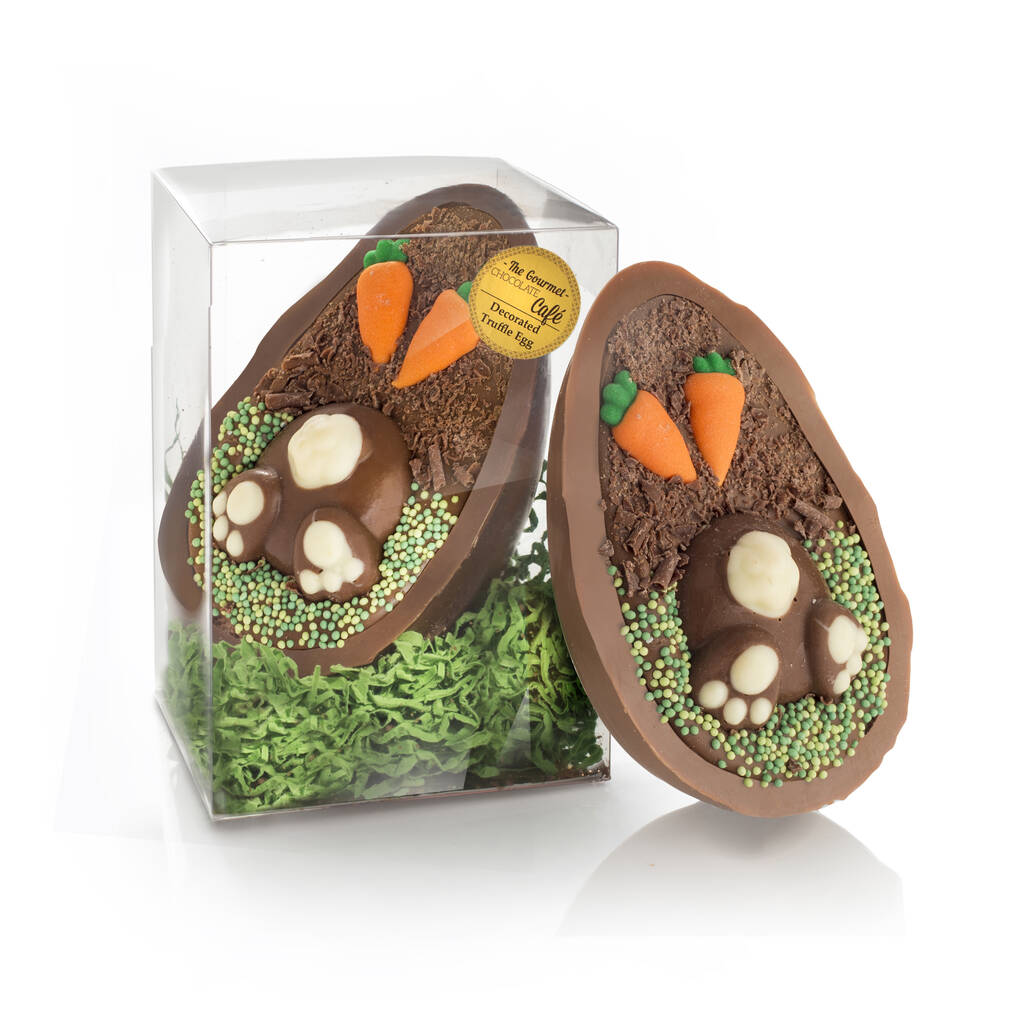 Cox & Co Coconut and Chia seed Easter Egg – £8.50
First eaten by the Aztecs, the ancient  grain chia has a myriad of health benefits that include being an excellent source of omega 3, as well as being naturally high in protein and calcium. Paired with the nuttiest coconut, the balanced  flavours make for a truly unique and indulgent chocolate.
Chocolate Easter Sandwich – Cookie Dough & Ice Cream– £10
Cookie dough and ice cream? Yes please! Serve your loved ones an Easter egg sandwich up this year. Hotel Chocolat's Cookie Dough & Ice Cream flavour features white and raspberry half-eggs, sandwiched with crunchy caramel milk chocolate, raspberry and vanilla melt and malty caramel cookie crunch with pecan. Just take our money already!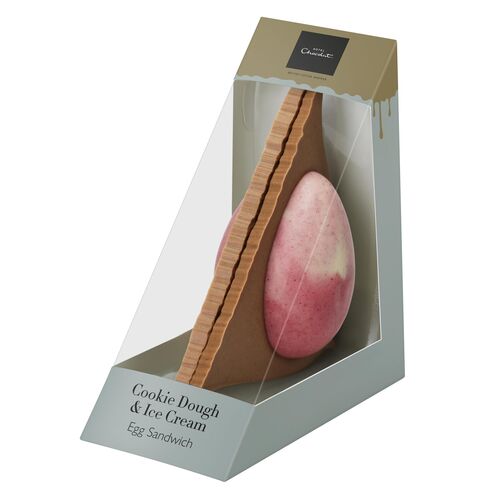 Milk Chocolate Orange Flavoured Egg – £25
Handcrafted from Swiss Grand Cru milk chocolate this egg is flavoured with fragrant orange oil and decorated with a graceful fern design, hand-piped in dark chocolate and orange coloured white chocolate. This irresistible Easter egg sits on a dark chocolate base and is ideal for people who love chocolate orange and have style in mind.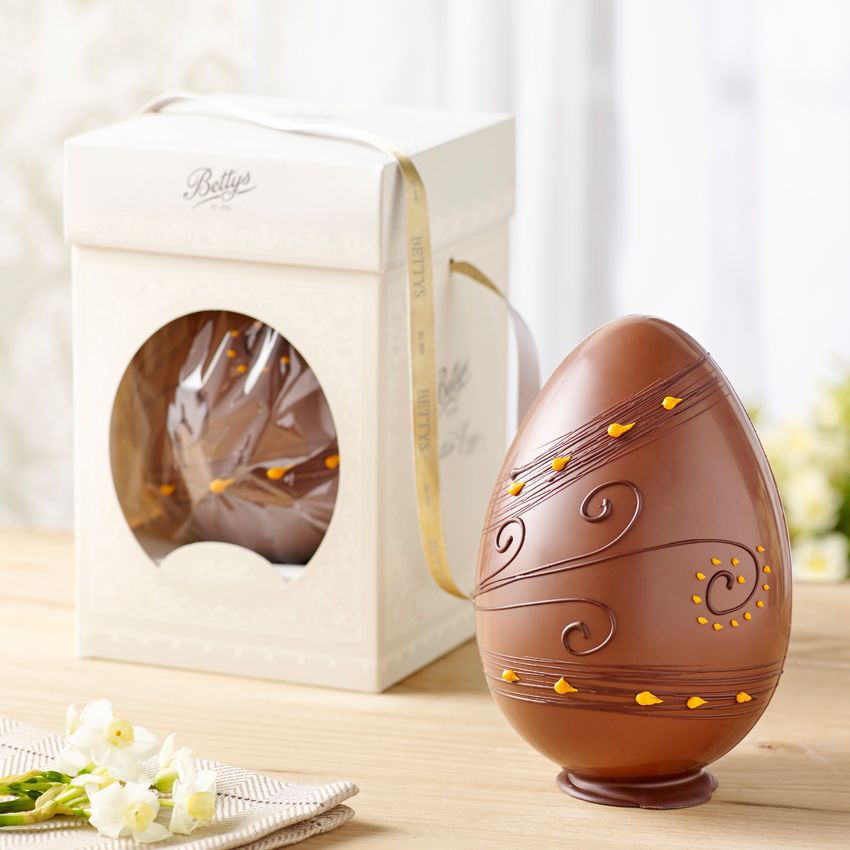 Tesco Finest The Crown Egg – £12
This is one fancy looking egg! Presented in a hand painted golden chocolate crown egg, three kinds of deliciously thick Belgian chocolate shards, hand decorated with nuts, biscuit and cocoa nibs are the crown jewels of this egg fit for royalty.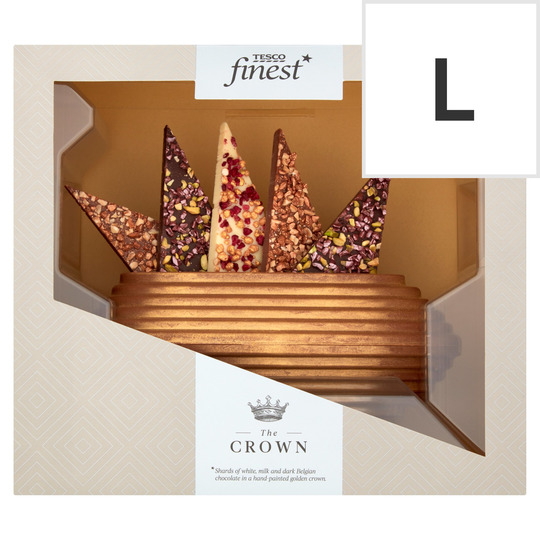 Lakrids Easter egg – Crispy Caramel Chocolate Coated Liquorice – £17.90
Liquorice fans will want to try Lakrids unusual caramel and chocolate liquorice Easter egg this year. The egg-shaped capsule is filled with the finest liquorice spheres. Each piece of liquorice is enrobed with salted dulce de leche caramel chocolate, encased in a crisp sugar shell and finished with a dusting of edible silver.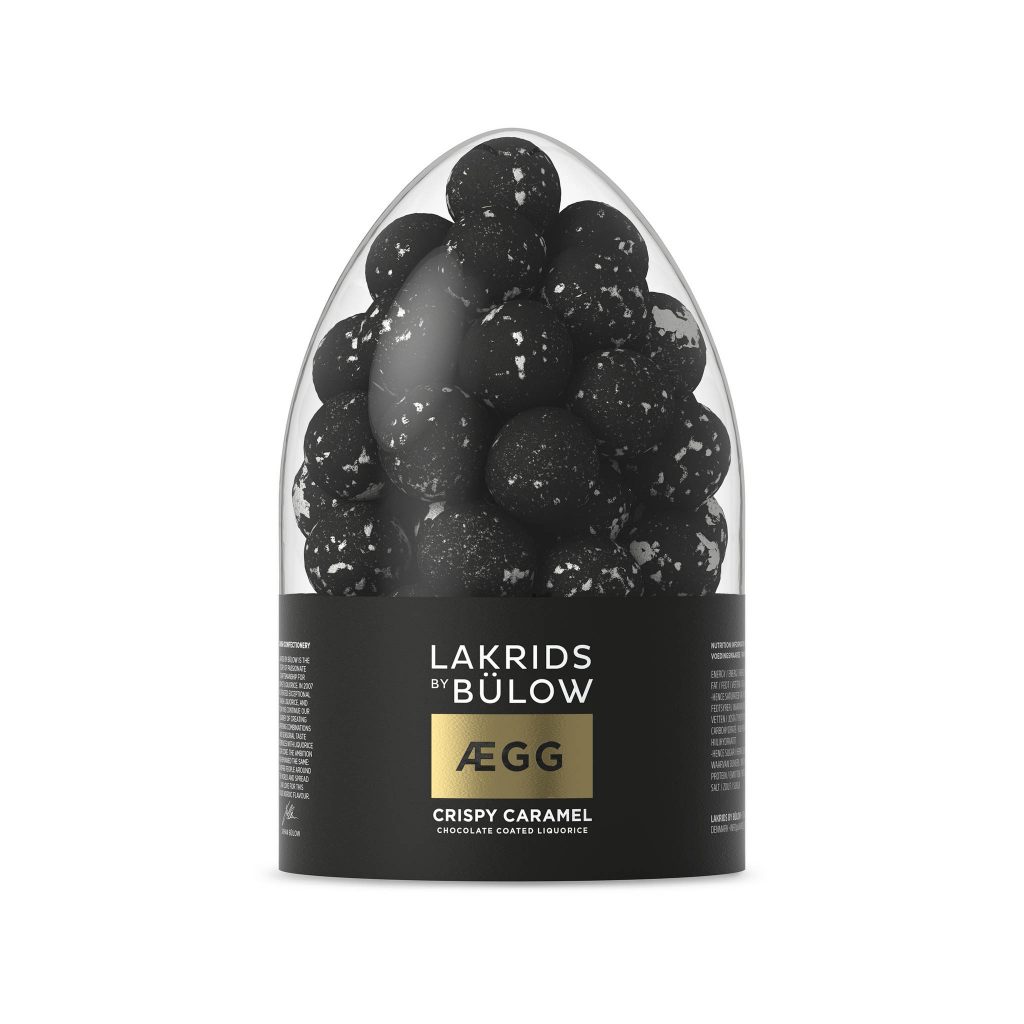 What's your favourite Easter egg? Let us know by commenting down below or over on Facebook and Twitter @UKMums.TV.
NB: some of the items in this feature were gifted for review.