This week is all about the Boxy Girls and as this dolls brand is inspired by fashionistas who just love to shop for fashion and accessories online, we thought that we would take a look at just some of the best online fashion retailers that are available to us.
Most of all any good fashion site has to have the following ingredients to pass the test: swift deliveries, excellent packaging, lots of choice, value for money and easy returns. With all of these qualities present, online shopping and trying on clothes at home is a breeze and one of the easiest ways to top up your wardrobe.  So here are the three shopping sites that come top of our trials for both mums and kids fashion.
Next – It's one of the online originals but there's lots of reasons why it still remains our first choice for online shopping. Firstly, the choice is phenomenal and the price points vary from instant fashion to statement pieces. Next is always on the pulse with the latest trends, as seen with this smart animal print shirt dress that'll carry you though early spring and summer. What's also great about Next is that it's a one-stop-shop. You can accessorise completely all in the same delivery which will come next day in most instances!  It's great for the little ones too, showcasing affordable and fashionable clothes for kids of all ages! Well done Next!
Boden – While it can be a little pricey, Boden delivers clothes of quality every time! What we love about Boden is the fact that you find a style of dress or trouser that suits your body shape and they reproduce it season after season with trend setting fabrics that keeps them fresh. This season we are loving the Hambledon Trousers that can be worn with flats or heels. The MINI Boden portfolio is great for younger kids, but teens are not so easily catered for.  BODEN TIP…  Unique to Boden is its 90 day return policy, making it perfect for holidays. You can slip things unopened in your case and if they don't get worn return them with no fear of going past the due date.
Topshop – Great for accessories and more is high street favourite Topshop.  We love shopping online as it saves us hunting through the rails on a busy Saturday afternoon amongst all the teens and model-sized beauties. So take a tip from us and browse the vast choice online! Coming in at just £25, we love the Emmi Smart Shopper that's both roomy and affordable… it's just what you need when you're heading out with the girls! Topshop is fab for mums and teens, but when it comes to the kids, not so much.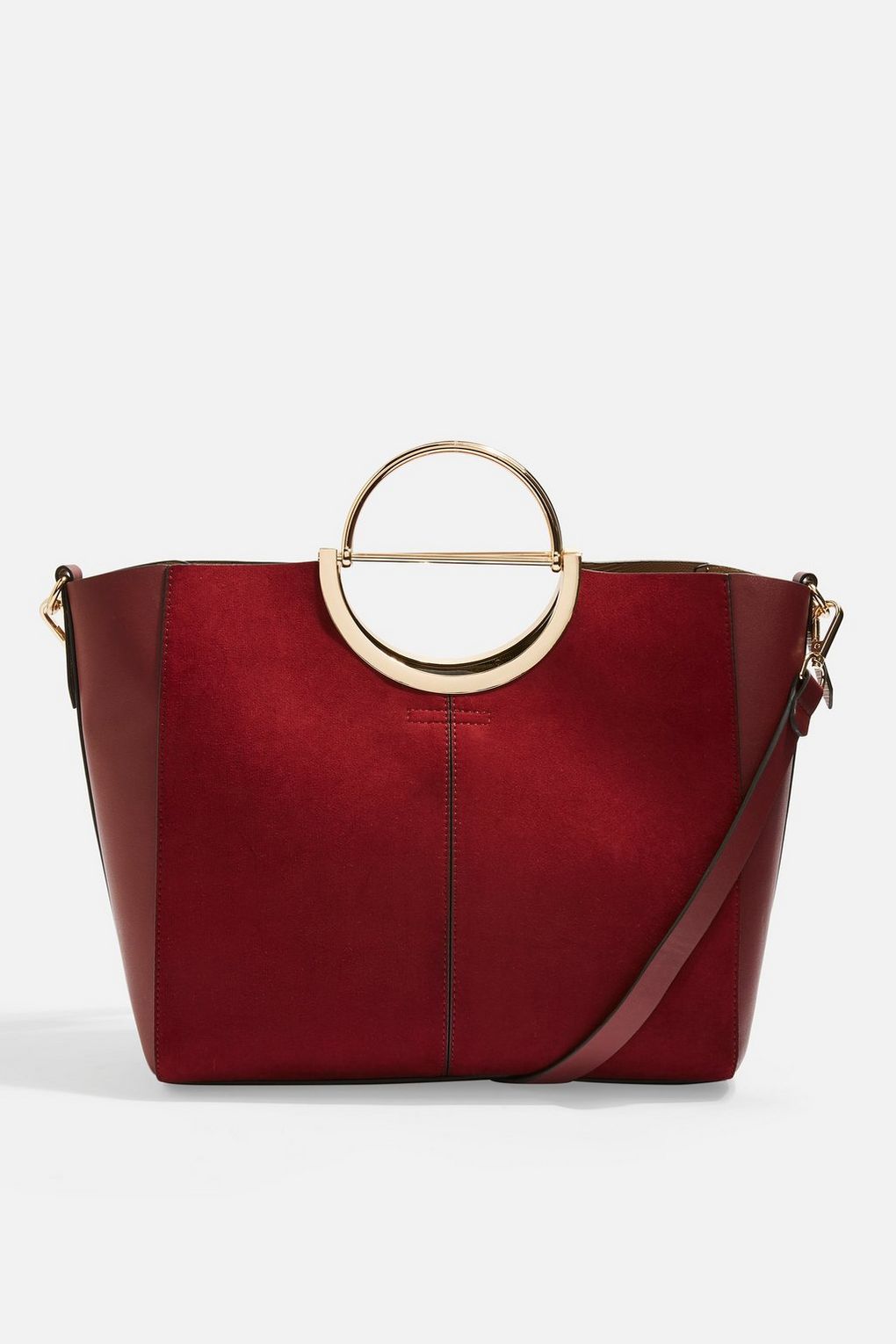 ASOS – It's our go-to when we need fashion in a hurry! There is so much choice as ASOS plays host to big brands such as Levi's, Superdry and Puma – it's even better (and dangerous) when the big names go on sale! The postage is reasonable and for free standard delivery you only have to spend £25 which shouldn't be a problem for anyone! With the better weather on the way, we are swapping our chunky knits for lighter materials and we love this JDY White Shirt that can be dressed up or down depending on the occasion. Roll up the sleeves and team it with a pair of jeans and trainers for a casual look, or roll down the sleeves and wear it with a pair of black trousers and heels for a smart work look. For £16, who can complain?
Where do you like to shop and what's your favourite item of clothing? Let us know over on Facebook and Twitter @UKMums.TV!