This week, we've been busy reviewing skincare brands that are specifically designed for expecting mums and new parents.
We were keen to find products that were suitable for delicate skin and the most intimate of jobs, so only the gentlest of brands would do! We were also keen to seek out collections that were offering the most natural solutions, which could be trusted to soothe and hydrate skin, cleanse, nourish and more!
And we think we've really delivered this time! Here are our top 5 skincare ranges that we feel every new and expecting mum should know about!
Natural Birthing Company
Available from Natural Birthing Company (RRP from £8.99)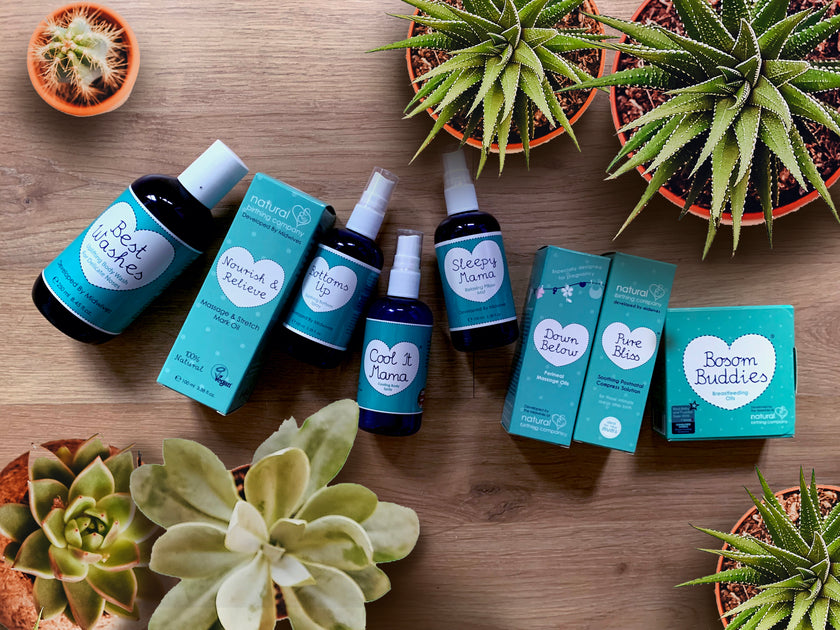 Natural Birthing Company is an award-winning, 100% vegan range for pregnancy and beyond. Loved by mums all over the world and created by midwives, aromatherapists and chemists, this is a range that we are going to be turning to in pregnancy, in the UKMums.TV office! Natural Birthing Company have a host of products that offer expecting mums relief during pregnancy, childbirth, and beyond. Our favourites include the Nourish and Relieve Massage and Stretch Mark Oil, which comprises a natural blend of oils and butters to soothe and hydrate skin, helping to maintain skin elasticity and reduce the appearance of stretch marks. Another great product to use during pregnancy is Down Below Perineal Massage Oil, which can help prepare the perineum for childbirth, reducing the risk of tearing or needing an episiotomy. And a great item to keep in your hospital bag for use following childbirth – Bottoms Up Soothing Bottom Spray. This essential product provides instant relief to your sore vulva and perineal area following childbirth by soothing, cooling and calming the area. Plus, be sure to check out their other great lines for new mums, including the Bosom Buddies Breastfeeding Oils, which help soothe engorged breasts, assist in low milk supply, and calm sore nipples.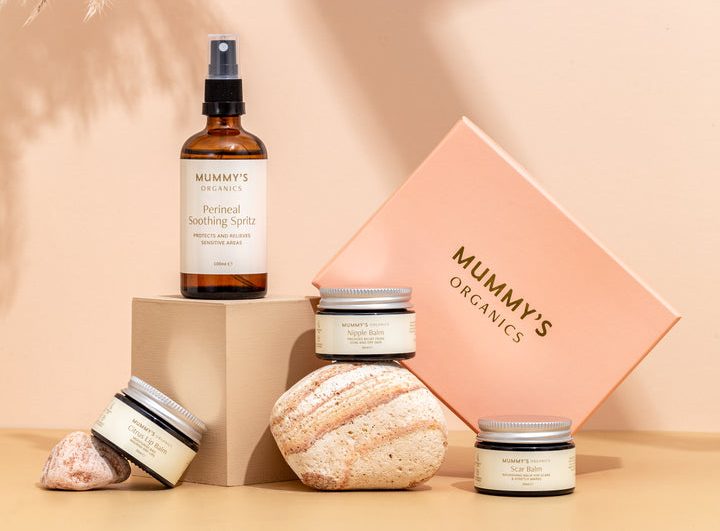 Mummy's Organics
Available from Mummy's Organics (RRP from £6.50)
Founded by mother and daughter duo Odette (a practising midwife) and Sara (a diet and nutrition expert), Mummy's Organics is the brand that is offering new mums a range of organic, natural and eco-conscious products that provide natural solutions to real issues faced during pregnancy. The collection includes Wellness Teas, which help support wellness in expecting and new mums, with tea for babies also available! There are also some brilliant skincare lines; be sure to check out the Mummy's Organics New Mums Gift Box, which includes all the best-sellers (Perineal Healing Spritz for post birth recovery, Nipple Balm for breastfeeding, Lip Balm to get you feeling yourself again, and Scar Balm for C-section recovery and stretch marks).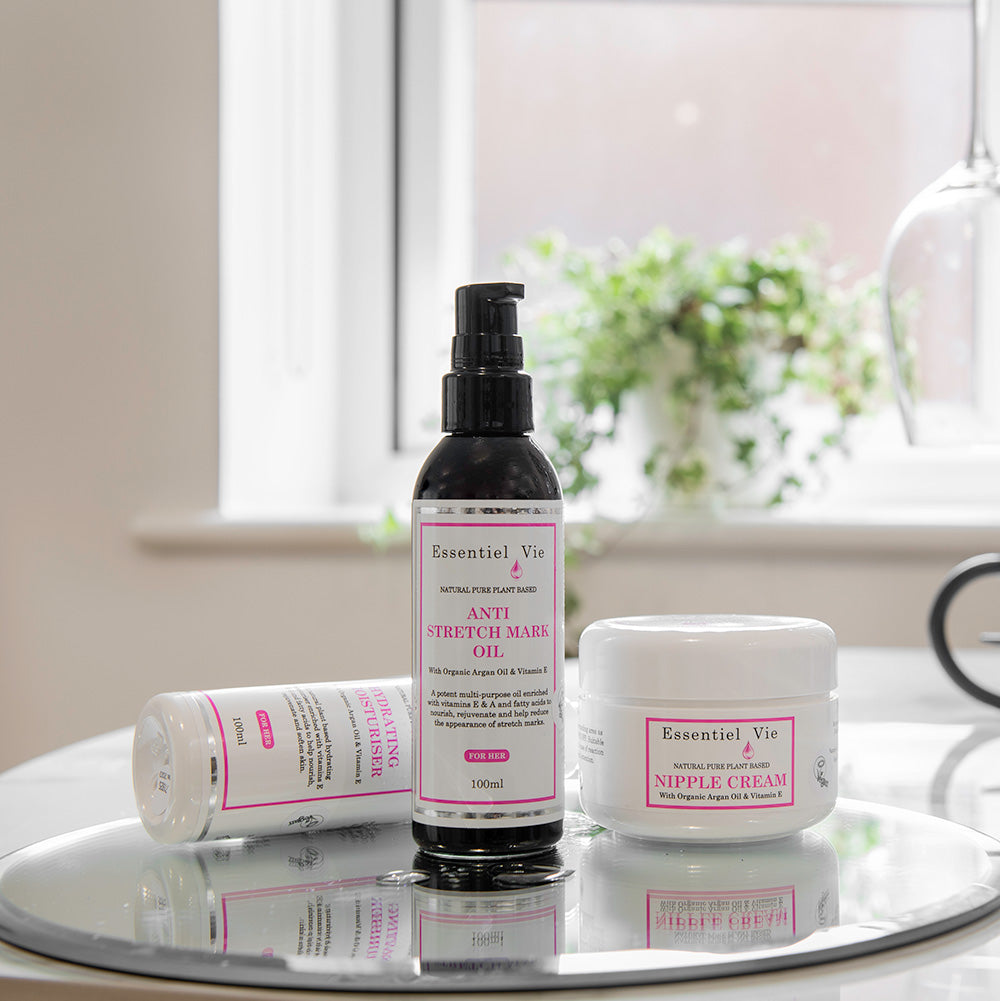 Essentiel Vie by Jeunvie
Available from www.essentielvie.com (RRP from £8.99)
This award-winning mum and baby brand is totally plant-based and vegan certified. The range caters for all areas of skin care, from stretch mark recovery to daily moisturisers that parents can trust. The New Mum Bundle is a great place to start with the range, offering everything a new mum needs, including Nappy Cream, Baby Soothing Cream, Nipple Cream, Mum's Skin Salve, Hydrating Moisturiser and Anti Stetch Mark Oil. But be sure to also try the Intense Skin Treatment Candles, which not only smell fabulous when lit, but which can also be used as a body balm to heal and repair the skin. It's suitable for psoriasis, eczema and dry skin conditions!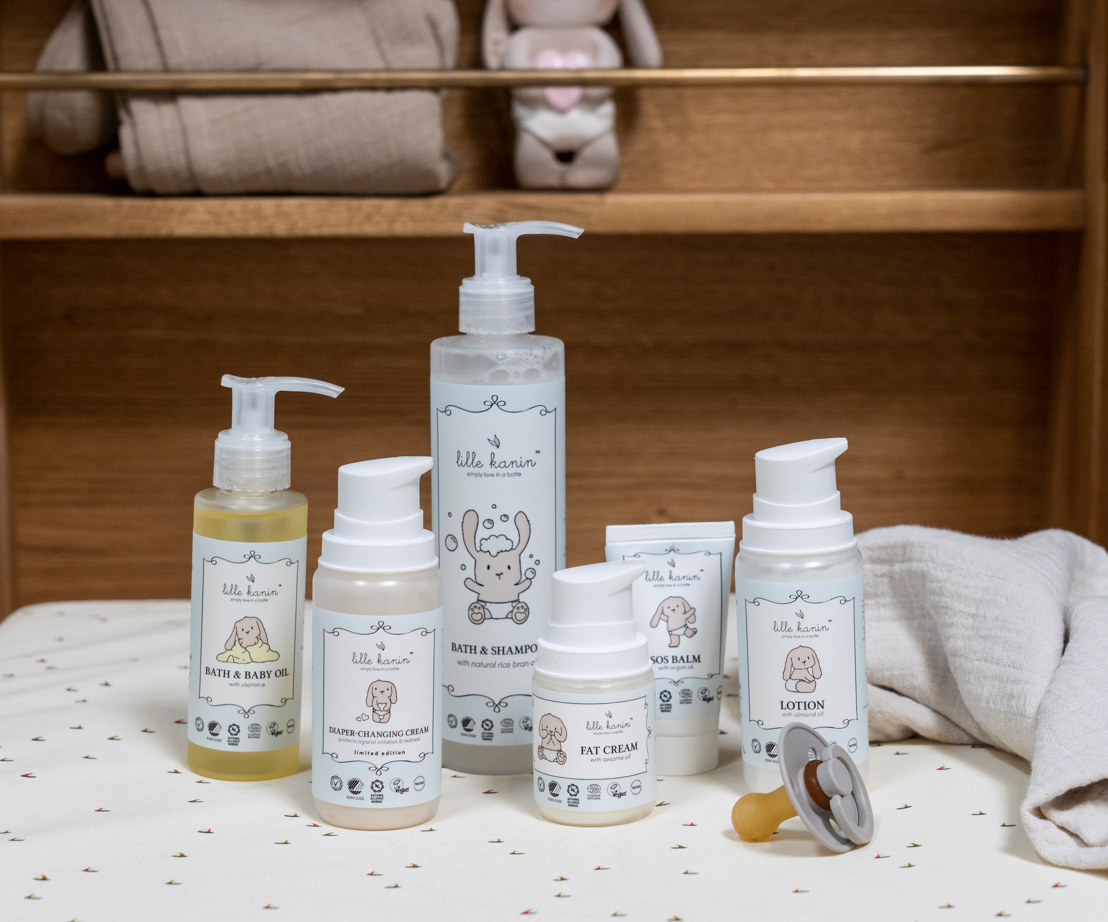 Lille Kanin
Available from Look Fantastic, Mankind and Beauty Expert (RRP from £11.00)
Lille Kanin is a Danish brand that has recently launched in the UK. Specifically designed for babies and children, this award-winning range has been formulated to take care of children's skin as they grow. This is a brand that prides itself on its pure, organic products – all of which have been dermatologically tested. What's more, the products have been produced in recyclable or recycled material and free from harmful chemicals. One of our favourite items in the range is the Lille Kanin Cosmos Natural SOS Balm, which is enriched with argan oil, helping to combat dry patches, rough cheeks and red bums!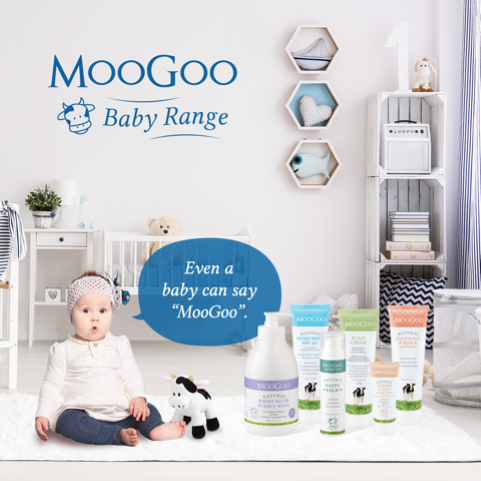 MooGoo
Available from MooGoo, Wholefoods, Holland & Barrett, pharmacies nationwide (RRP varied)
MooGoo is an Australian natural product range with effective active and edible ingredients. Perfect for families who are conscious about what they are putting on their skin and seeking an effective natural alternative, the high quality MooGoo Baby Care range ensures baby soft skin, even for newborns. We LOVE the MooGoo Mudder Udder Balm for breastfeeding mums. Healthy for both mums and their babes, it helps smooth and condition the skin, using edible and soothing oils such as Sunflower Oil and Beeswax as opposed to Lanolin. And ideal for families on-the-go, the MooGoo essentials come in a handy MooGoo Baby Travel Pack. The pack contains MooGoo Mini Moo Bubbly Wash, MooGoo Soothing MSM Cream, MooGoo Nappy Balm, MooGoo Mudder Udder Balm and an adorable bath toy cow!