Here at UKMums.TV we're particularly fond of any activity that keeps kids entertained, out of mischief, and offers a series of key developmental benefits – and this video games fit the bill!
Introducing the most recent game from Outright Games PAW Patrol The Movie: Adventure City Calls.
So, Adventure City here we come. Be the pups – including Chase, Skye, and streetwise Liberty – and use their unique abilities in high-steaks rescue missions. Use next-level gadgets and vehicles to explore the city. And have fun with Pup Pup Boogie and more minigames. You can play solo or in couch co-pup mode, in this fun-for-all 3D platformer. The PAW Patrol pups are born heroes – are you ready to join them on their bravest mission yet?!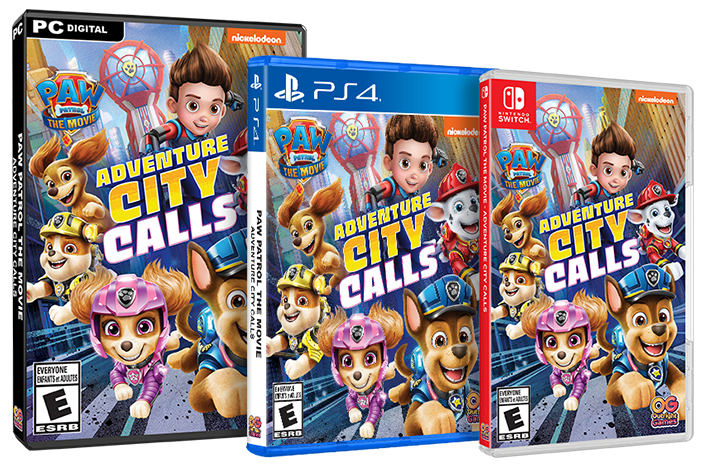 In the game…
TO ADVENTURE CITY! – Explore all new locations from PAW Patrol: The Movie
BE THE PUPS – Including Chase, Marshall, Skye, and new city girl Liberty
MISSION PAW – Save the day in amazing rescue and bonus missions
COLLECT THEM ALL – Unlock reward badges for collecting all the pup treats
PLAY MINIGAMES – Like Pup Pup Boogie, in solo or couch co-op mode
The PAW Patrol The Movie: Adventure City Calls game is available to purchase from Friday 13th August from Smyths Toys, Game, or Amazon!