Magic Light Pictures, the makers of Pip and Posy, the preschool series about a mouse and a rabbit whose lives revolve around a wonderful world of play, have joined forces with Play England, Play Scotland, Play Wales and PlayBoard Northern Ireland to sponsor this year's Playday event.
Play is fundamental for children's enjoyment of childhood, and vital for their health, wellbeing and development. This year's theme, Summer of Play, recognises the challenges children and young people have faced over the past year and the need to enjoy time for play with their friends, having fun.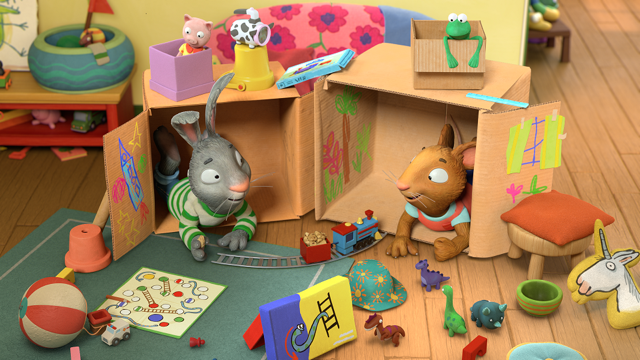 Playday, the national day for play in the UK, is an annual celebration which highlights the importance of play in children's lives and is held on Wednesday, 4th August. The partnership sees characters Pip and Posy, from the hit Milkshake! and Sky Kids series, feature in a fun resource pack designed with Playday and available online at https://www.playday.org.uk/
Filled with inspiring Pip and Posy themed ideas, tips and downloadable activities, the pack will help families, carers and communities create their own fun-filled Playday this summer.