Main image as seen on One Kings Lane.
Every child needs a playroom, because with the amount of toys, books, games and puzzles they have, the middle of the living room just isn't going to cut it. That's why we've compiled a list of playroom must-haves to help you create a play space that both you and your little one will love.
Wooden Art Easel – RRP £29.99
The Casdon Wooden Art Easel is double sided allowing for dual play with siblings or friends. It features a chalk board on one side and a magnetic wipe clean white board on the other for mess free drawing and unlimited doodling! It includes two clips to attach paper for painting as well as two water beakers, chalk and a wiper that can all be stored on the handy shelf to encourage your budding Picasso to really let loose!
Kids Desk and Chair Set – Blue – RRP £299 – recommended for 2 – 6 year olds
Little ones will love sitting at this minimalist yet stylish desk! Little ones will feel so grown up sitting at their first 'proper' desk and spreading out their artwork and puzzles, while older kids will love using it to conduct science experiments, play board games, build structures and do homework. Crafted from beautiful birch plywood with solid aluminium legs, this set includes a desk and a chair with a number of functional features and incredible attention to practicality and detail.
Carry Caddy, Mr Fox – RRP £27 £21.60
Storage is an absolute must in any playroom! When it comes to buying storage, look for inexpensive and low height storage systems that can easily be accessed by your child. Baskets, sacks or lidless boxes are the best storage systems to buy for your child as they can easily be reached into and you don't have to worry about your little one trapping their fingers in heavy, lidded boxes. The Carry Caddy, Mr Fox features a blackboard label and three storage sections to help keep surfaces clear and uncluttered. Mr Fox is sure to brighten up any playroom and is the perfect tidy up time companion! A little self-assembly is required, but we know how much you mum's love a bit of DIY!
3 Sprouts Hippo Storage Bin – RRP £29.95 £21.99
Equally as cute as the Carry Caddy, Mr Fox is the 3 Sprouts Hippo Storage Bin to keep your little one's toys tidy.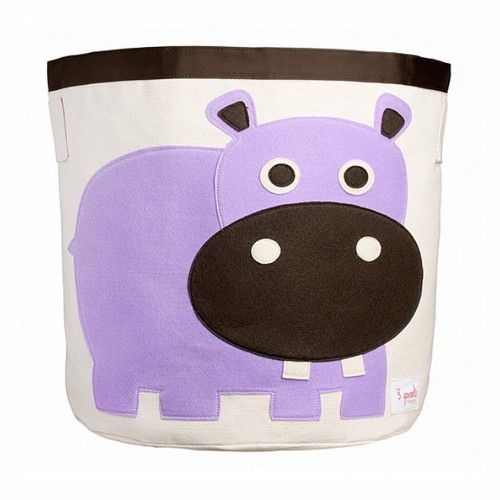 Skip Hop Playspot Geo Foam Floor Tiles – RRP £80
No child wants to sit on a hard cold floor when playing! When it comes to choosing a floor for your child's playroom its best to avoid hard flooring as it doesn't make for the most inviting play space, neither do deep-pile carpets that the tiniest of toys get lost in. We like the Geo Playspot Foam Floor Tiles set that helps to create a stimulating environment, is extremely stylish and most importantly, has been designed with your little one's safety and comfort in mind. Simply connect the pieces to the size of your customised play space, and let your baby roll around to their heart's content.
For those of you with older children, take a look on Harvey Maria for luxury vinyl and rubber floor tiles.
Geometric Tipi Tent – 6 piece set – RRP £132 £106
Add a bit of scandi style to your child's playroom with a tipi tent! Tipi tents are brilliant for creating a sense of whimsy and are a fun way for children to explore and let their imaginations run wild!
What are your playroom essentials? Let us know by commenting below!