Main picture by Keep Up With The Jones Family.
Children are slowly but surely becoming more and more outdoorsy and it's not surprising given the amount of sweet ride on toys available. Riding a scooter, trike or bike is a fun, healthy and social way for kids to get around, but despite all the pluses there are safety concerns. We've all had a tumble when out riding, with nasty cuts and grazes blemishing our knees, but there are a number of more serious accidents to be wary of.  Having fun safely is a top priority for our sponsors Rollplay, so why not take a look at our safety tips and best buys for keeping your child protected.
Helmets
Parents will often find a little resistance when it comes to getting their kids to wear a helmet as they whine about how uncool and uncomfortable it is. Little do they know that wearing a helmet could actually save their life when out and about.
As reported on the Brain Injury Hub, wearing a bicycle helmet reduces the risk of serious head injury by 60%.  It's not enough to simply buy and wear a helmet though, you need to make sure fits properly. The helmet should be nice and snug so that it doesn't rock from side to side or front to back.  Sizing pads come with new helmets; use the pads to securely fit to your child's head. Mix and match the sizing pads for the greatest comfort. As seen on Woman's Day, the helmet should sit level on your head and low on your forehead – one or two finger widths above your eyebrow.
Tips: There are so many cool helmets on the market so give your child the onus of picking out their own as they will be more likely to wear it. Kids learn by example, so set a good one by always wearing a helmet every time you go cycling or scooting.
Take a look at our edit of the best helmets below:
Crackle Skate Kids Bike Helmet – RRP £17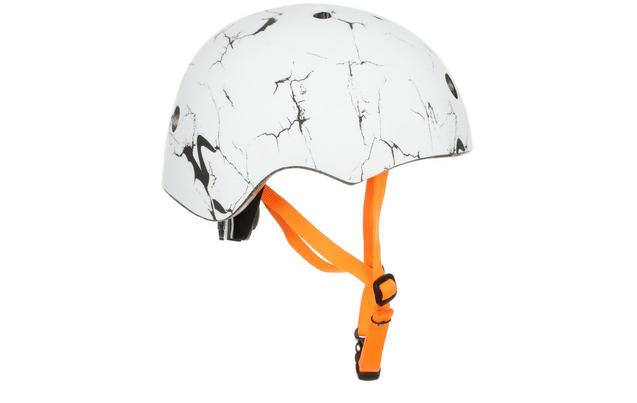 Batman Kids Bike Helmet – RRP £20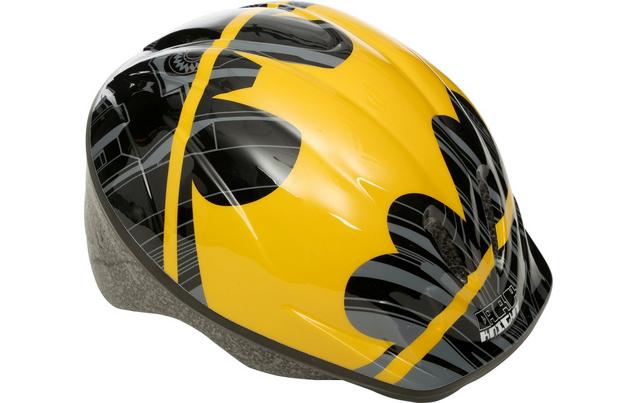 Blogger Junior Bike Helmet – RRP £17 (54-58cm)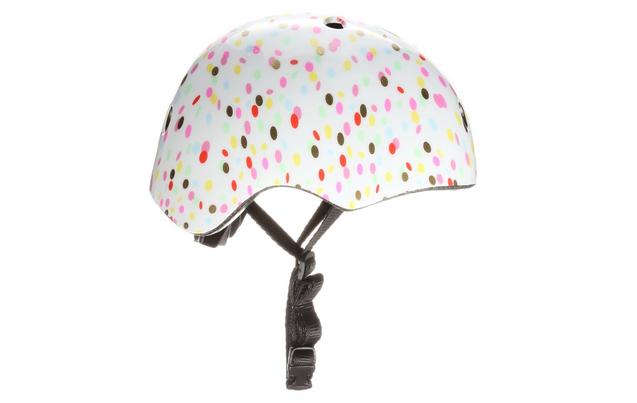 Riding gloves and knee and elbow pads
Accidents happen and we've all fallen off a bike at some point in our life, but with this trio of safety equipment you can help to protect your children and soften the blow.
Take a look at our edit of the best riding gloves, knee and elbow pads:
SFR Essentials Triple Pad Set – Pink – RRP £13.95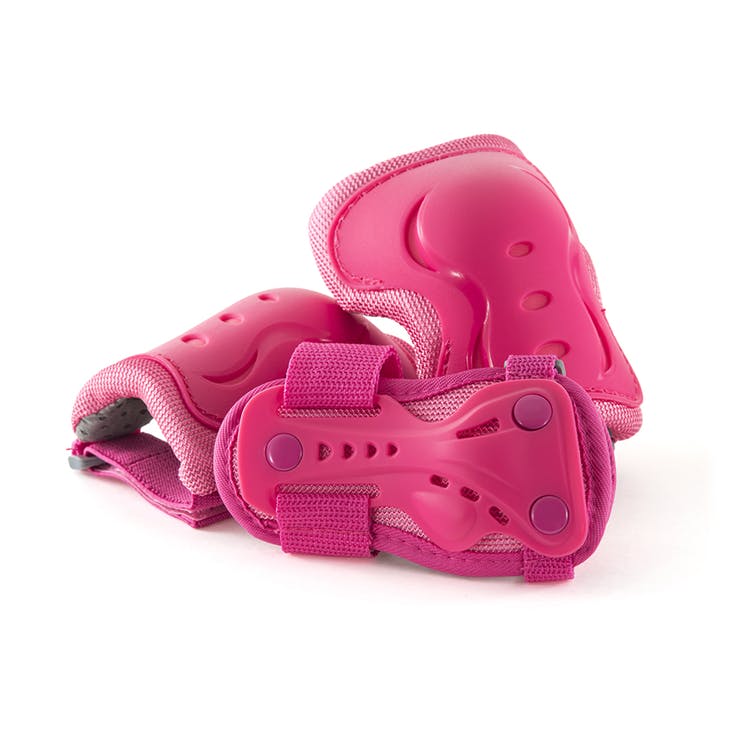 Good Life Home Kids/Youth Knee Pads Set, 6 in 1 Kit Protective Gear Knee Elbow Pads – RRP £12.99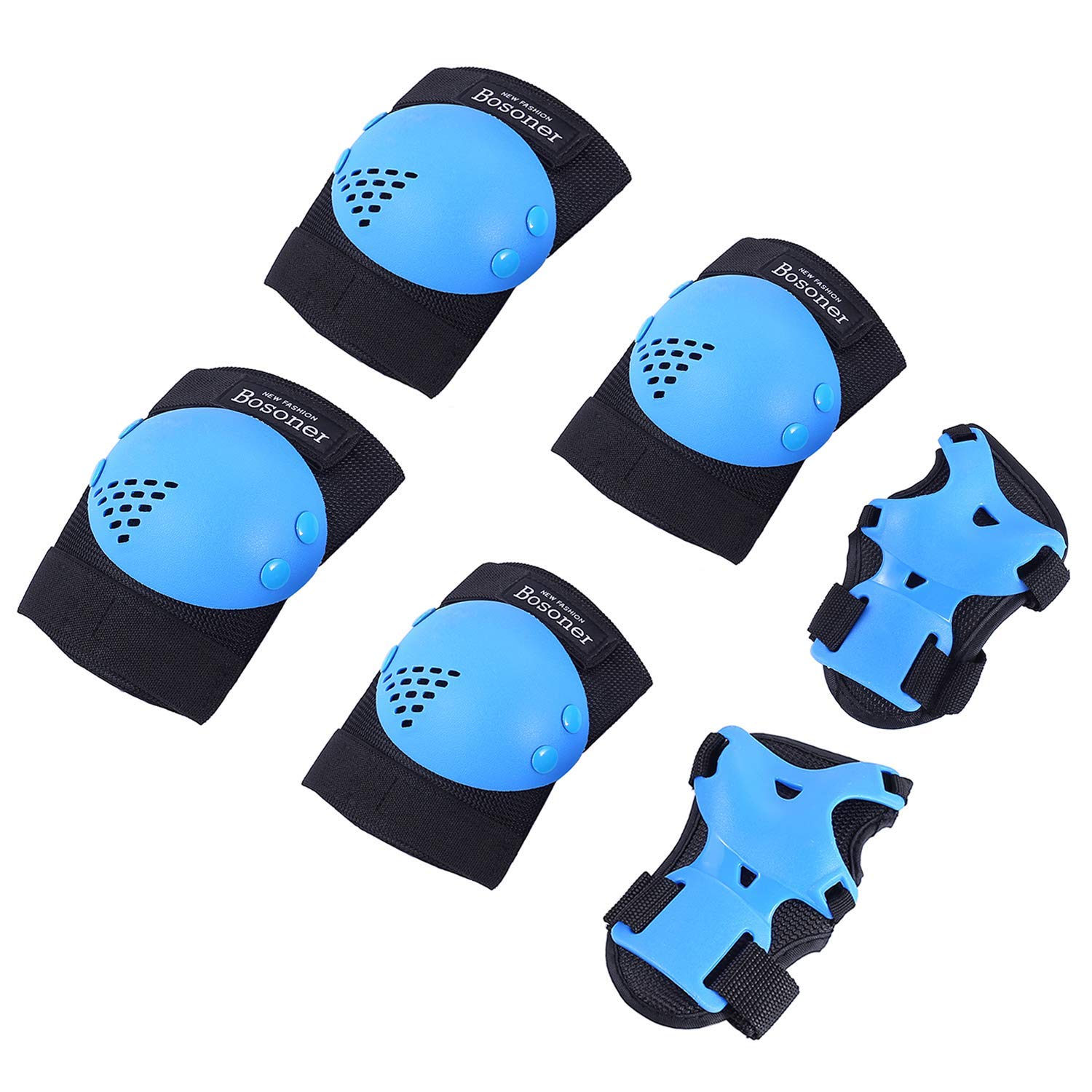 Be seen
Hi-vis jackets, sashes and reflectors on bikes, trikes and scooters are essential for riding at night and they go a long way for safety during the day. Remember to install cycle bells onto bikes to help let others know that they are there.
What are your safety tips? We'd love to hear them over on Facebook and Twitter @UKMums.TV