You might have heard of Ryan's World, the children's YouTube channel featuring Ryan Kaji, aged 10 (as of October 2020)? If you haven't, where have you been living for the past couple of years? With almost 27 million subscribers on YouTube alone, Ryan's World is now so much more than just a toy review channel. Ryan is everywhere you look – clothes, sport and leisure, electronics, and, of course, the toy aisle! Kids simply can't get enough of Ryan!
With Christmas just around the corner, and Ryan's World still as popular as ever, we thought you might appreciate a bit of gift inspiration. So, as part of the Outright Games Race with Ryan takeover, we've scouted out some of the coolest Ryan's World merchandise on the market.  Happy shopping!
Race With Ryan Road Trip: Deluxe Edition – available exclusively at Smyths Toys Superstores
More tracks, more friends, more fun – it's Race with Ryan: Road Trip Deluxe Edition, the complete racing experience for fans of YouTube sensation Ryan's World!
Play as Ryan and 12 new USA-themed drivers including American Titan, Kansas Gus, New York Lexa and more. Join their American truck tour, featuring 4 new circuits as colorful as a kid's imagination. And enjoy all the high-speed action of the original Race with Ryan with Career Mode, 2-4 player split-screen racing, plus every track and driver. With simple controls and a tutorial for younger players, it's the perfect Christmas gift for drivers of all ages!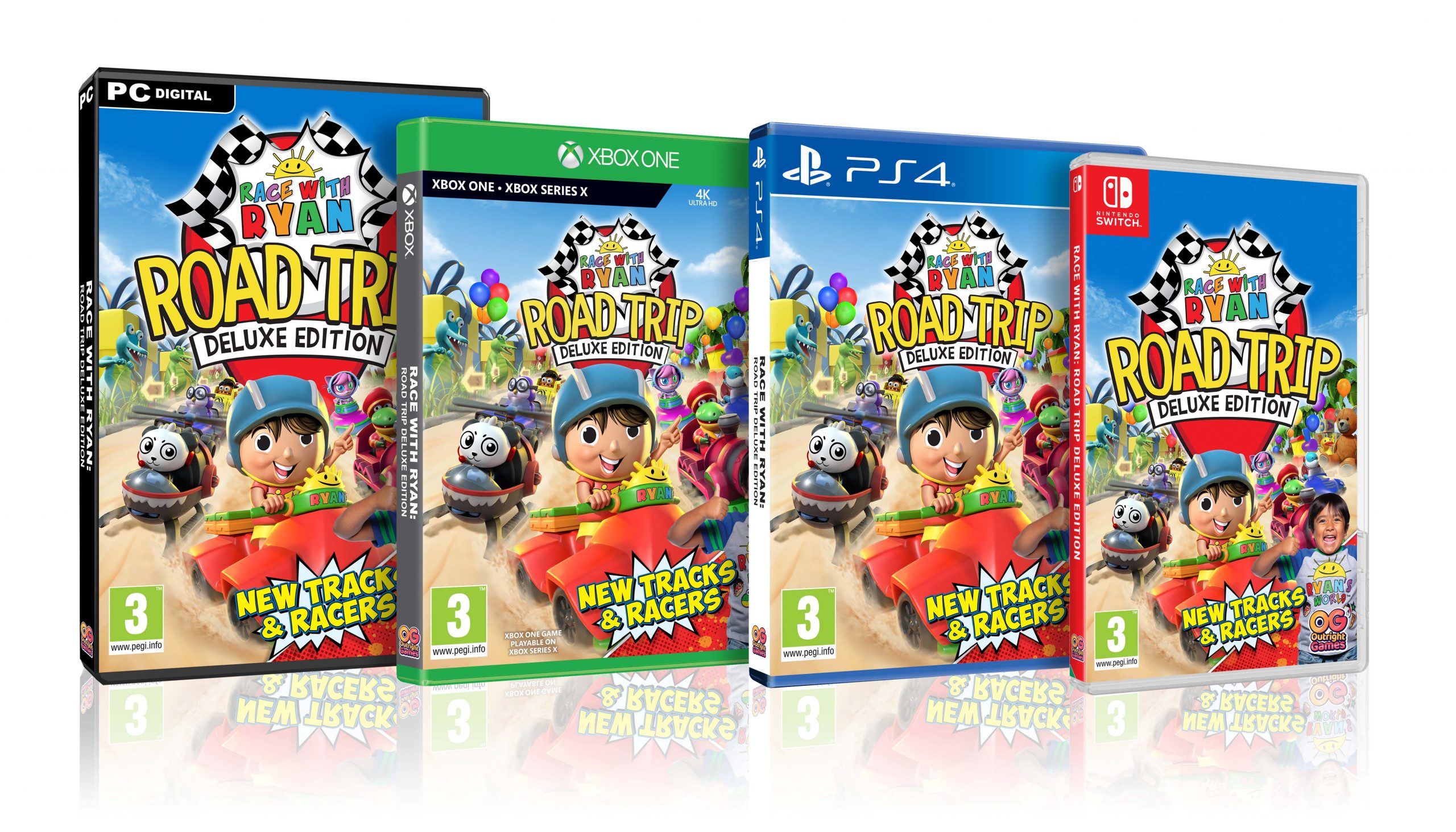 Ryan's World Combo Crew Racetrack – £79.99
Race around Ryan's Speedway with the Ryan's World Mystery Box Raceway! Kids will love revealing all the hidden surprises and features within this amazing playset. The hauler features lights and sounds and unfolds to a 35-inch raceway with fun surprises! Start by opening all the compartments on the truck cabin to reveal hidden surprises. Place the two motorised race cars on the track and watch them race through each obstacle.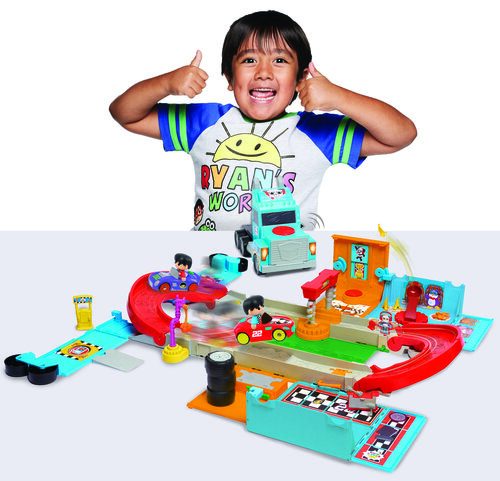 Ryan's World Combo Panda Mystery Vehicle Playset – £44.99
Kids aged three-plus can take unboxing to a whole new level with the Ryan's World Combo Panda Mystery Vehicle Playset! Inspired by Ryan's Spy Theme animation and live action content, kids will love using the code sheet included to decode and unlock the panda head. Once decoded, they will find three mystery boxes inside. Each compartment comes with a unique mystery box filled with everything needed to reveal the many surprises inside! Plus, the fun doesn't stop when all the surprises have been unboxed! Kids will love assembling their mystery build-a-vehicle and vehicle launcher, and the whole family will have a blast sending their vehicles soaring through the sky!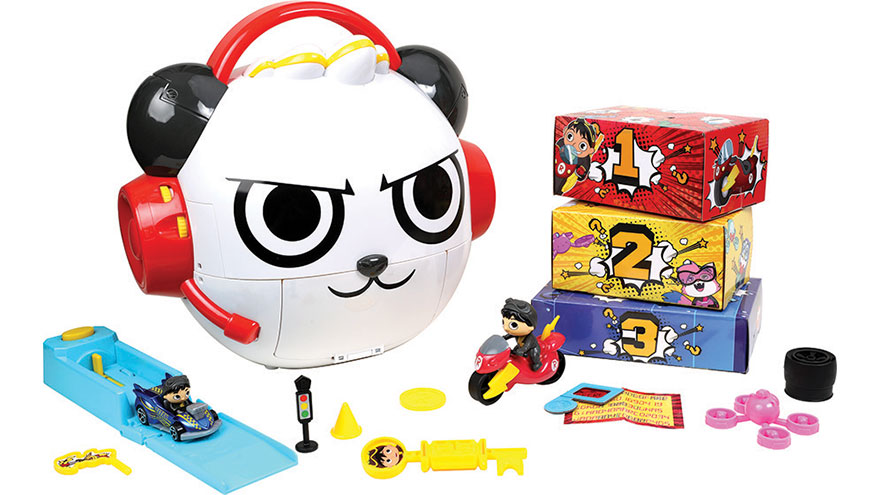 Ryan's World Group Single Duvet Cover Set – £25
Perfect for Ryan's World mega fans, this duvet cover and pillowcase set is sure to be a smash hit! With its awesome design featuring Red Titan, Combo Panda, Gus the Gummy Gator and Alpha Lexa, there won't be any more tears before bedtime! Flip the cover over and kids will reveal a seriously cool repeating print featuring even more characters from the channel. This epic double design means your child can switch up the look any time he/she likes!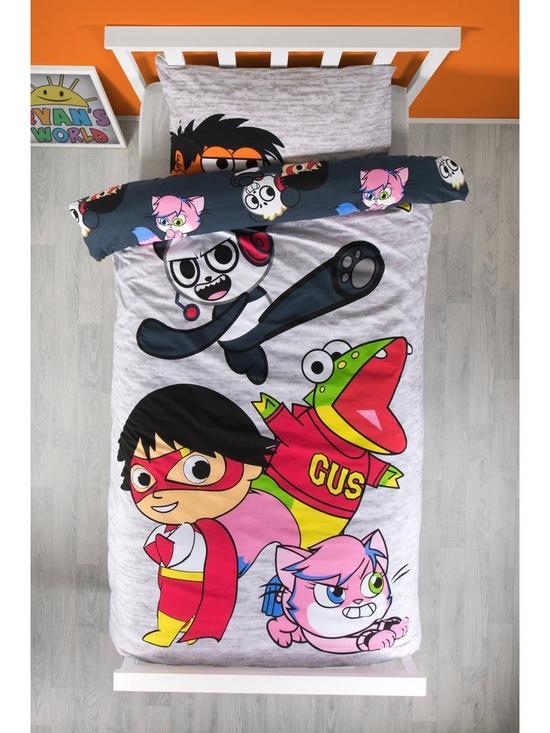 WOW! Just a few Ryan's World gifts we know little ones will love!