Dinosaurs are on the loose on the UKMums.TV site! For all the dino adventurers out there, Schleich has something for everyone.
With the Schleich Dinosaur themed world, children between the ages of four and ten can learn a great deal about the most dangerous carnivores and herbivores of prehistoric times as well as their habitat and spend several action-packed hours creating their own primitive adventures.
Three absolute bestsellers are the popular Giganotosaurus with a movable lower jaw and the Dimetrodon, which are both available in new colours. The Spinosaurus is also available in a new design: with movable features and modelled according to the latest scientific findings. It has now become apparent that this dinosaur used four legs to move rather than two as previously assumed.
Thanks to its wings, the flying dinosaur Dimorphodon is able to reach lofty heights and immediately catches the eye with its striking orange painted design, stripe on its back and wide open mouth. The Animantarx has a thick armour that protects it from its enemies! Two really cool giants of the prehistoric era that little dinosaur fans will absolutely adore.
Other favourites include the Plesiosaurus, an underwater dinosaur with a bendable neck and the dangerous Dracorex; the dragon-like dinosaur will thrill fans of dinosaurs and dragons alike and provide plenty of action in the prehistoric game world. There is also a Diabloceratops and a cheeky Gigantosaurus juvenile.
Finally, the Giant Volcano with T-Rex playset is the ultimate scene setter for your little one's collection. The giant volcano includes lots of exciting animals like reptiles and amphibians as well as a dinosaur trap, a water hole with removable water surface and points to insert plants.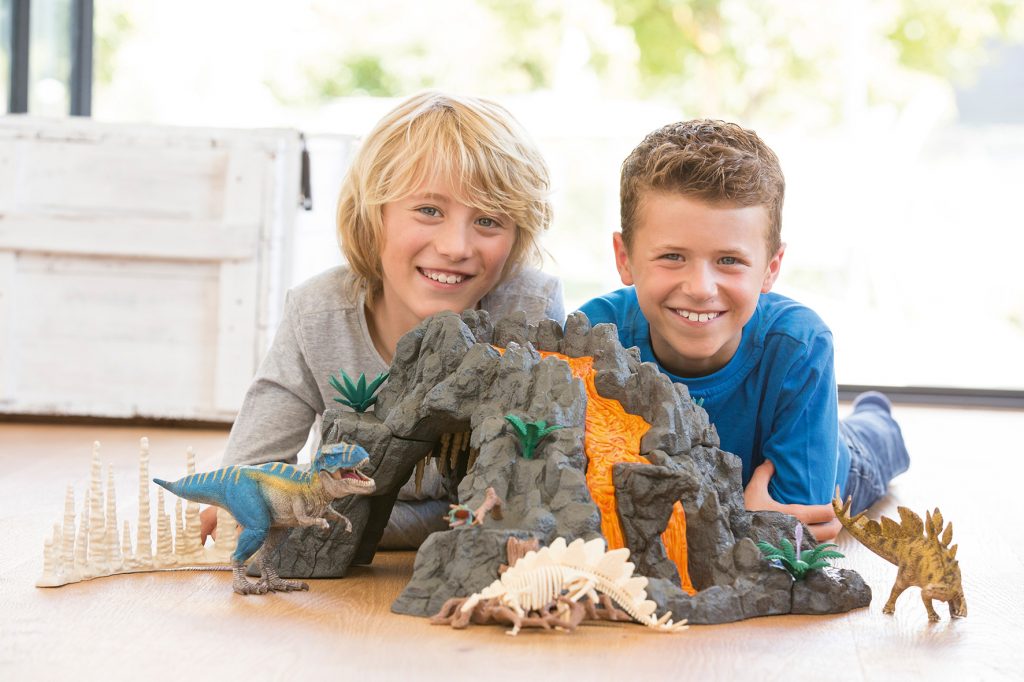 There are lots of dinosaur figures to collect together with many exciting playsets to create a whole world of prehistoric fun! Individual figures range from £6.99 to £15.99 with playsets ranging from £29.99 to £99.99.
And make sure you keep up with all the Schleich action on social media. Keep up to date on UKMums.TV by following us on social media on Facebook and Twitter.