Presents are an important part of Christmas! From gifts wrapped up under the tree to Christmas Eve boxes, all the way through to Christmas Stockings, this really is the season of giving.
It really doesn't matter how old you are, one of the best bits about Christmas morning will always be emptying your Christmas Stockings. But part of the magic is the thrill of surprise! What tasty treats and little goodies will be hidden inside this year? Well, at UKMums.TV we've got a few suggestions for you to pick up next time you head to the supermarket!
Ritter Sport Mini Chocolate Mix
Available from Waitrose (RRP £3.49 or 2 for £5 throughout December 2020)
This scrummy selection includes nine delicious pieces of chocolate in six mouth-watering flavours. There's something for everyone! Hazelnuts – tick! Alpine milk – tick! Cornflake, butter biscuit, praline – tick, tick, tick! And, of course, there's Ritter's #1 bestseller, marzipan! Made from sustainable cocoa and 100% natural ingredients, this tasty selection is small enough to slip into a stocking, but why not spread it across several stockings so everyone can enjoy a piece of Ritter?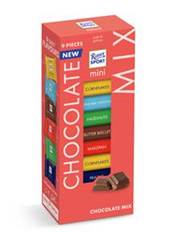 Tesco Milk Chocolate Sprouts
Available from Tesco (RRP 75p for an 85g bag)
Love them, hate them… everyone has an opinion on sprouts! But there's no denying that these little veggies are pretty festive! However, in spite of their green and appropriately scaled appearance, these solid Milk Chocolate Sprouts don't belong on the Christmas dinner plate! Instead they make for an ideal stocking filler! We're just sad that they don't count for one of your five a day!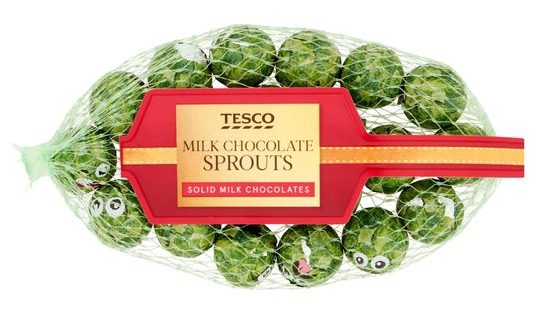 Tesco Milk Chocolate Coins & White Chocolate Coins
Available from Tesco (RRP 59p for an 70g bag)
Okay, so it may not be the most surprising stocking filler, but it's certainly traditional and no Christmas Stocking would be the same without them! Yes, we're talking about chocolate coins, and these chockies from Tesco are not only very reasonable, they're also absolutely delicious! At less than 60p a pack you can certainly afford to have both the milk chocolate and white chocolate varieties!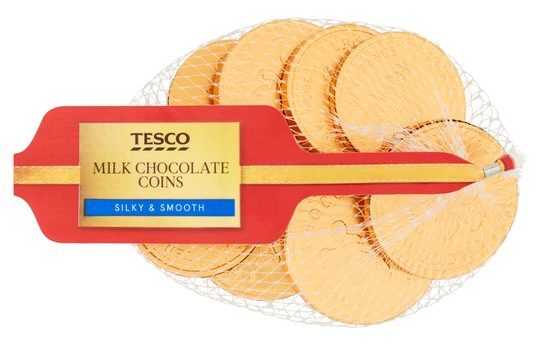 Candy Kittens
Available from Waitrose (RRP £1.00 for a 54g bag)
Not just for Christmas… but the perfect size to be included, these mouth-watering sweets often find their way into the trolley! Made with natural colours and flavours and following a gluten-free, vegetarian recipe (a lot of the flavours are even vegan!), these yummy sweets are irresistible and will be gobbled up on first sight, no doubt!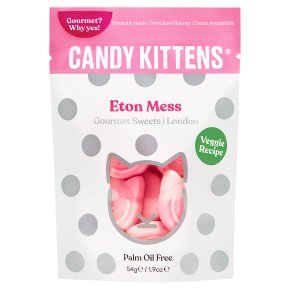 Lindt 5 Milk Chocolate Snowmen
Available from Waitrose (RRP £2.59)
At UKMums.TV HQ we're a bit partial to Lindt chocolate. What's not to love? It's creamy, moreish and… well, a little slice of heaven in our opinion! So this stocking fillers list was always going to contain a festive little something from Lindt! Perfectly festive, this cute selection of 5 Milk Chocolate Snowmen was just the ticket! Let's just hope most of the make it into the family's stockings this year!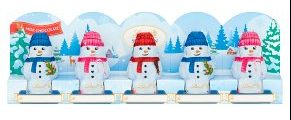 Buzzy Blends Flavoured Raw Honey Gift Set 
Available online (RRP £20.50 for 6 30g jars)
For something sweet, that's not chocolate, we LOVE this selection of flavoured honeys from Buzzy Blends. This selection of six taster jars is perfect for splitting across multiple stockings. These honeys offer a tasty twist on traditional honey, which is ethically made, using no additives or preservatives. From tried and tested flavour combinations, including Lemon & Ginger to more unusual (but equally delicious) flavours such as Peppermint, there is something for everyone to enjoy in this selection!