Main image as seen on Chic Geek Diary.
Here's our run down of the great new Peppa Pig toy range, featuring innovative playsets that are sure to attract an audience, to a night-time Peppa to help with children's bedtime routines.
Peppa Pig fans will love the latest collection of toys from Character Options, which offer the chance for pre-schoolers to play along with Peppa and her family. With a world full of opportunities for imaginative play, these beautiful playsets are the perfect toys for any Peppa Pig fan.
It's time for Mummy Pig to take Peppa for a day out in the brand new Peppa's Big Red Car (RRP £24.99). Little ones can press the steering wheel to hear music and sound effects, and this fun vehicle includes all you need for a picnic, including a picnic hamper, blanket, food, and a BBQ, as well as Peppa and Mummy Pig figures too! When they're ready to go home, everything stores away inside the boot; perfect for Peppa's next big adventure!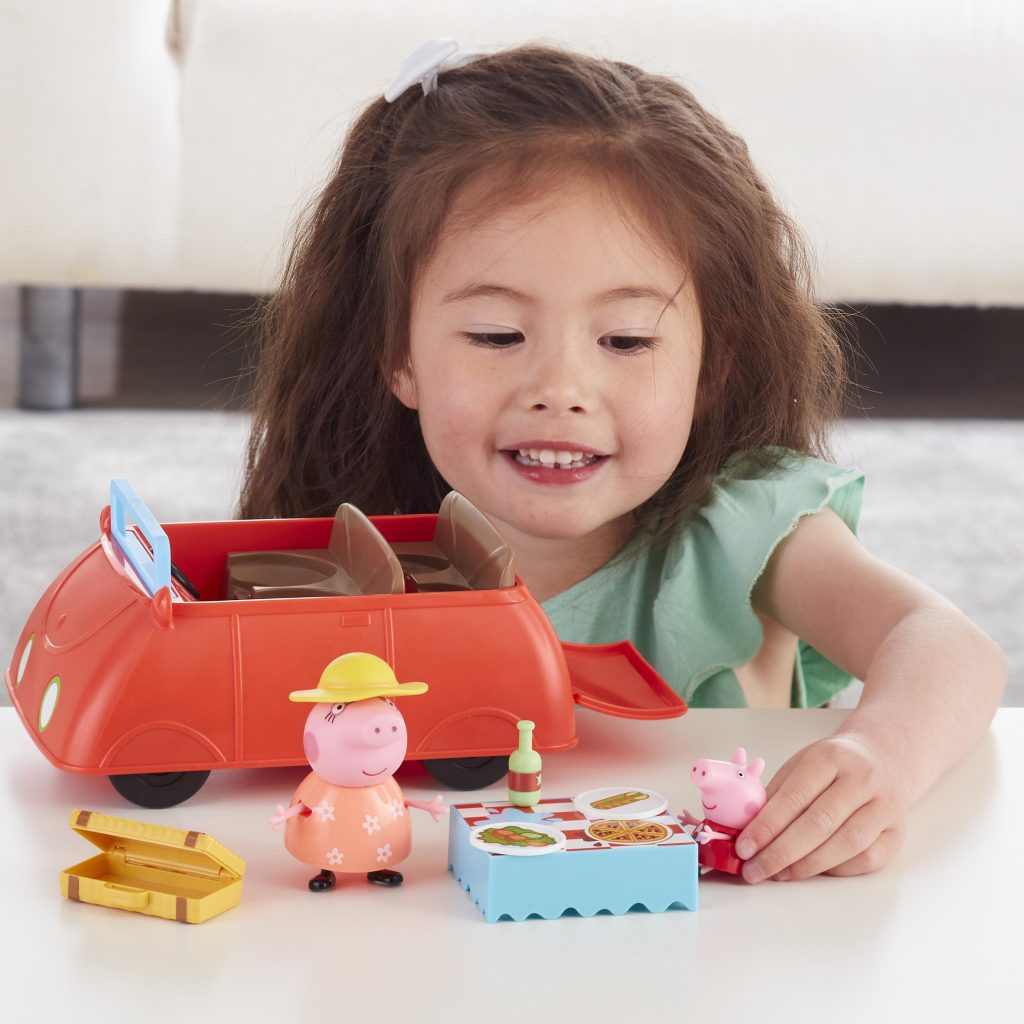 Sleepover Peppa (RRP £19.99) makes for the perfect bedtime companion. Super soft and cuddly, Peppa wears her own pink pyjamas and comes in a cute sleeping bag with a carry handle, so she's easily transportable to her friend's or grandparent's house. Peppa will even play a lullaby to help little ones drift off; press the heart on her chest to hear the melody and see a soft night light glow.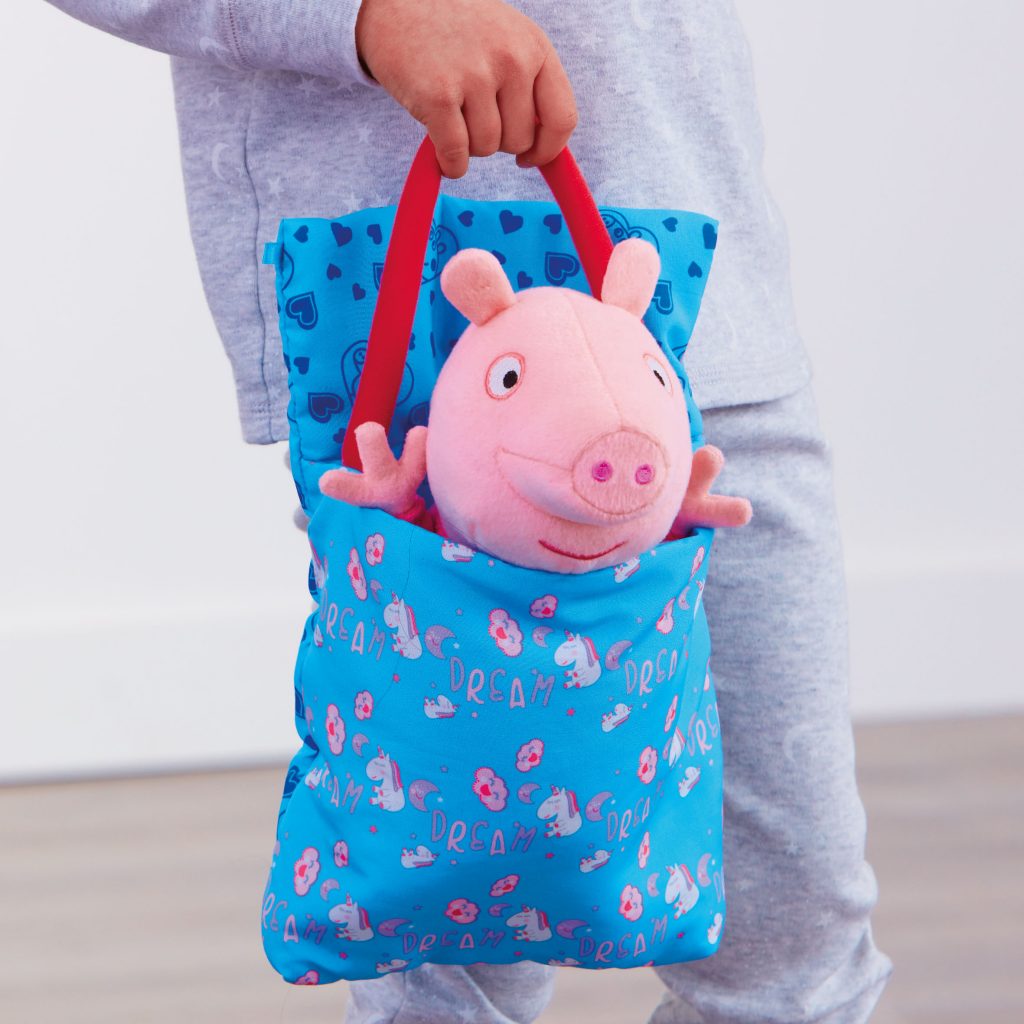 Peppa Pig Family Figure Pack Bedtime – RRP £10
For even more bedtime fun, you can collect the Peppa Bedtime Family Figure Pack, exclusively at Argos.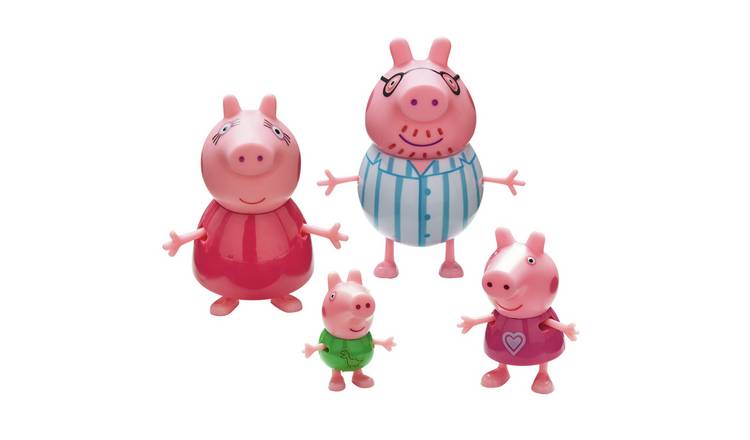 Roll Up! Roll Up! There's a new show in town! Peppa's Stage Playset (RRP £39.99) is the perfect playset to put on a theatrical display! This interactive playset includes loads of props, as well as Peppa and George figures to help bring any production to life! There's a stage sound box with 13 different sound effects, and also theatre seating for the audience. Included in the set are three double sided backdrop cards that help create 6 different scenes, from Christmas themed play to muddy puddles! You can even slide in a tablet and put on your favourite movie or Peppa Pig episode for an instant cinema experience!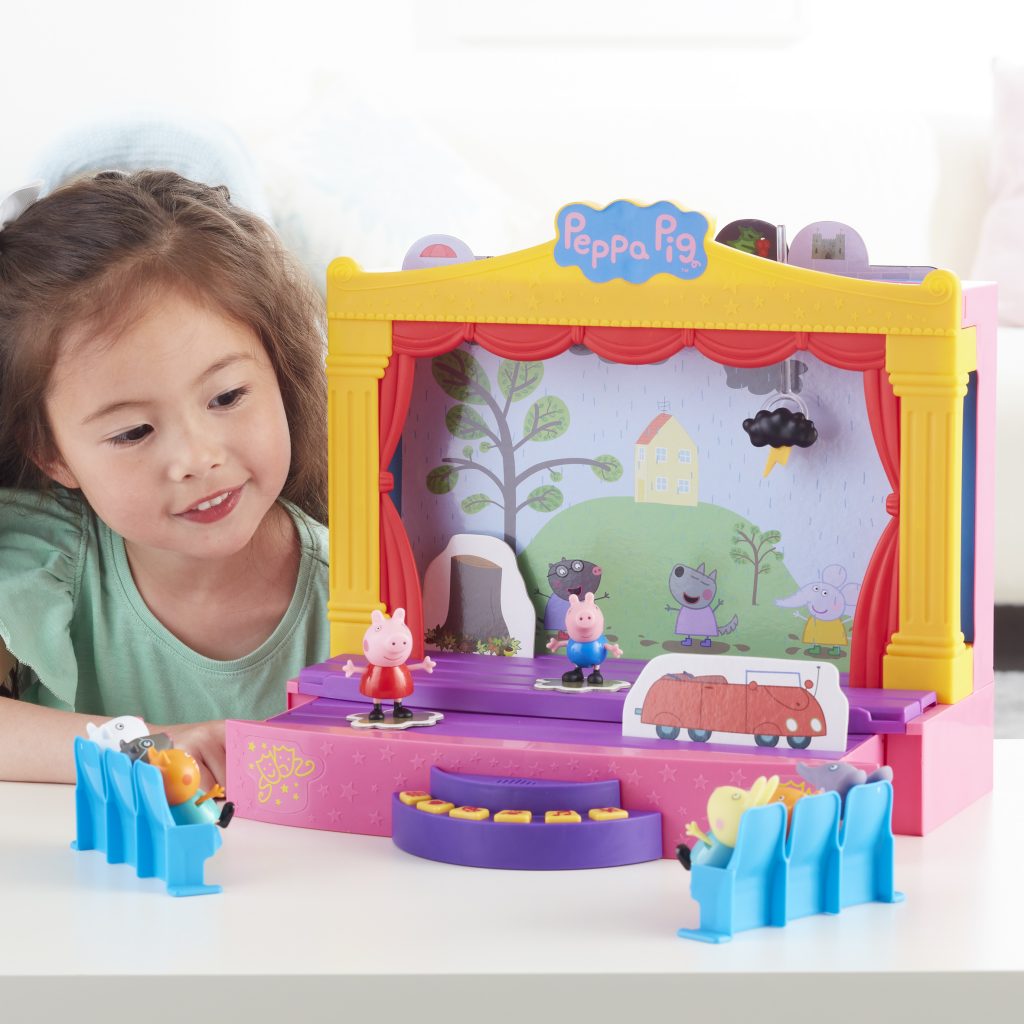 Peppa's Wooden Playhouse (RRP £99.99) is the ultimate Peppa Pig Family Home. Kids can bring the world of Peppa to life with this impressive playhouse, standing at 75cm high and 57cm wide; there's loads of space for the whole family! There's the kitchen with a light and sounds cooker, bathroom, and Mummy and Daddy Pig's bedroom with a balcony. In Peppa and George's bedroom there are bunk beds and a musical lullaby light, while on the top floor is a playroom with a telescope and an office where Peppa and George can play 'Happy Mrs Chicken' on Mummy Pig's computer! Also included are exclusive Peppa and George figures so that little ones can create their own Peppa Pig stories!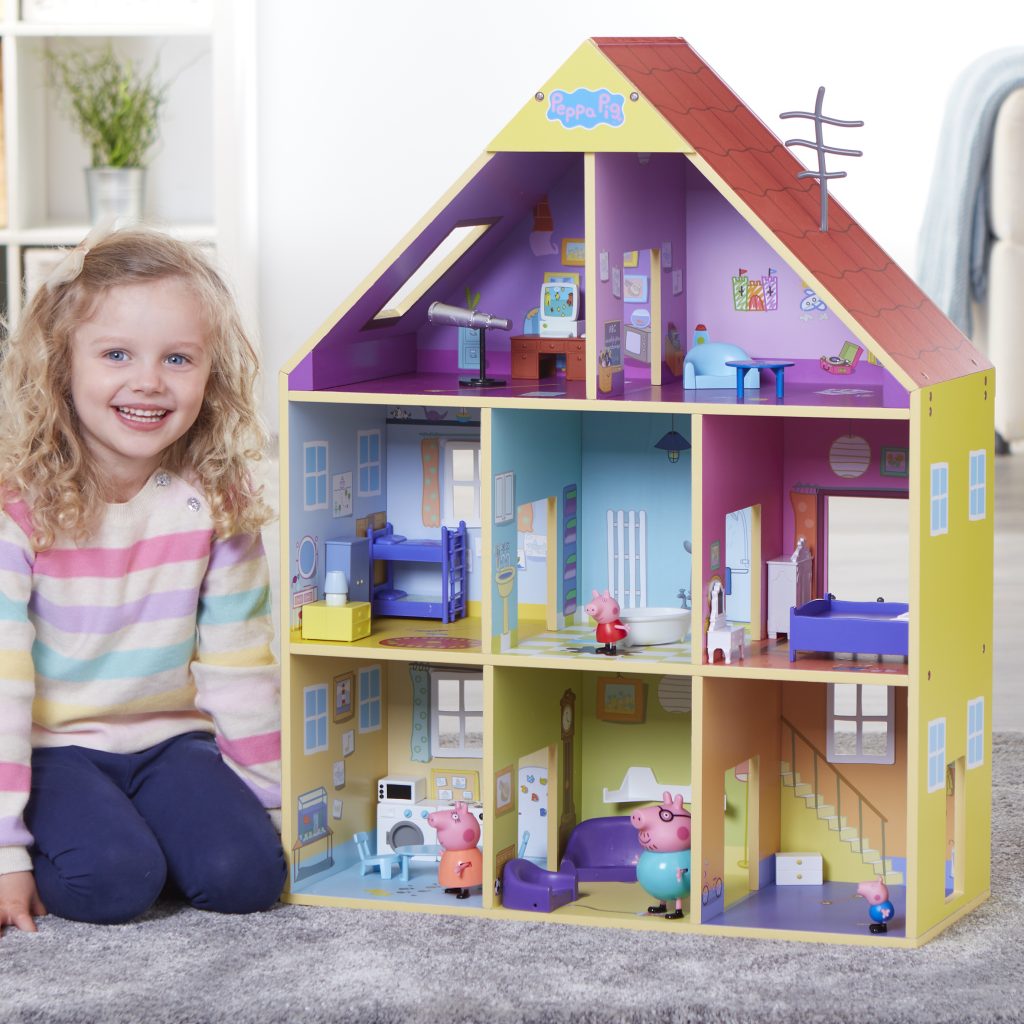 You can shop the entire Peppa Pig toy range here.