With the kids back to school – and the summer holidays a mere memory – we're enjoying getting back into the swing of everyday life again. September is the home of National Coding Week; and we love the palm sized robot dog, Petoi Bittle.
This little robot is a brilliant way of teaching kids (and adults) the art of coding. It's been a really exciting product to review.
Here's what else we love in September…
Cooking on Gas ( Induction, Ceramic, Halogen, Glass, Electric)…
All the budding chefs in at UK Mums HQ have been raving about the range of cast iron pans and cookware from Scandinavian brand Skeppshult.
Made with only naturally pure ingredients, Skeppshult's cast iron is an environmentally friendly and healthy alternative to today's plastic-coated aluminium pans.
Best of all, Skeppshult's cast iron will cope with very high temperatures, which means it can be used on all types of cooker.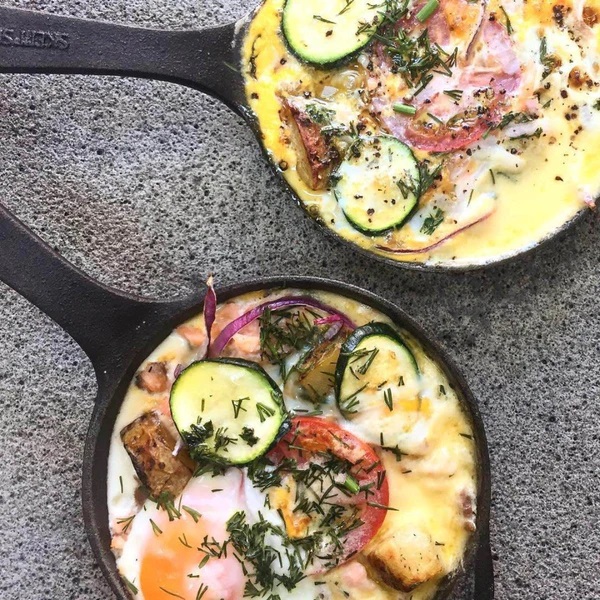 We're Reading
Last week we sat down for a chat with prolific children's author, Emily Hawkins; and found out about her three new books that have just hit the bookshop shelves.
You can read all about her in our Coffee Break With The Author feature.
We Also Love…
One of our lucky UK Mums testers has been fortunate enough to be road-testing the Bugaboo Fox 3. This top of the range buggy is the hottest set of wheels on the market right now! Keep your eyes peeled for our newborn essentials feature – live on the site shortly.
Fit Kidz is a new concept in children's fitness. From dumbells to kettlebells, their range of kids' exercise equipment is the perfect way to get kids fit for adventure.
Check out everything else we're loving this month…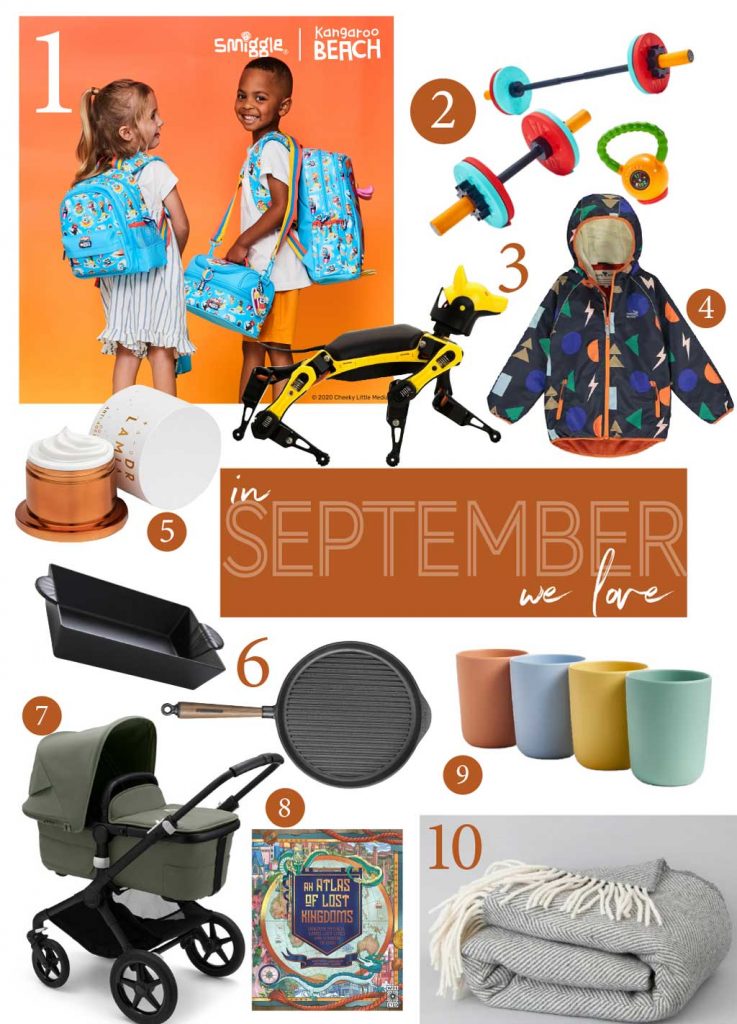 1. Kangaroo Beach Collection at Smiggle, prices start at just £5 | 2. Fit Kidz Exercise Equipment, prices start at £14.99 | 3. Palm sized robot dog, Petoi Bittle,  RRP £299.99 | 4. EcoSplash Fleece Lined Jacket, Muddy Puddles RRP £50 | 5. Dr Lamia Comfort Anti-Age Eye Cream, RRP £100 | 6. Skeppshult's Cast Iron Cookware Range, prices start at £45 | 7. Fox 3 by Bugaboo, prices start from £1115 | 8. An Atlas of Lost Kingdoms, Emily Hawkins | 9. John Lewis Plain Melamine Picnic Tumbler, Set of 4, 450ml, Assorted, RRP | 10. Tielle Herringbone Blanket, RRP £60