Once upon a time, the words 'Best Skin Care Routine for Men' wasn't a phrase that you'd see on a women's interest site. Men's skin care wasn't even a thing!
Thankfully, beauty and skincare regimes are no longer a women only domain.
Times have changed and there are now loads of fantastic, dedicated, male grooming products on the market.
Heterosexual men don't have to steal their wives or girlfriends potions and lotions, as there are some great skin care products for men available these days.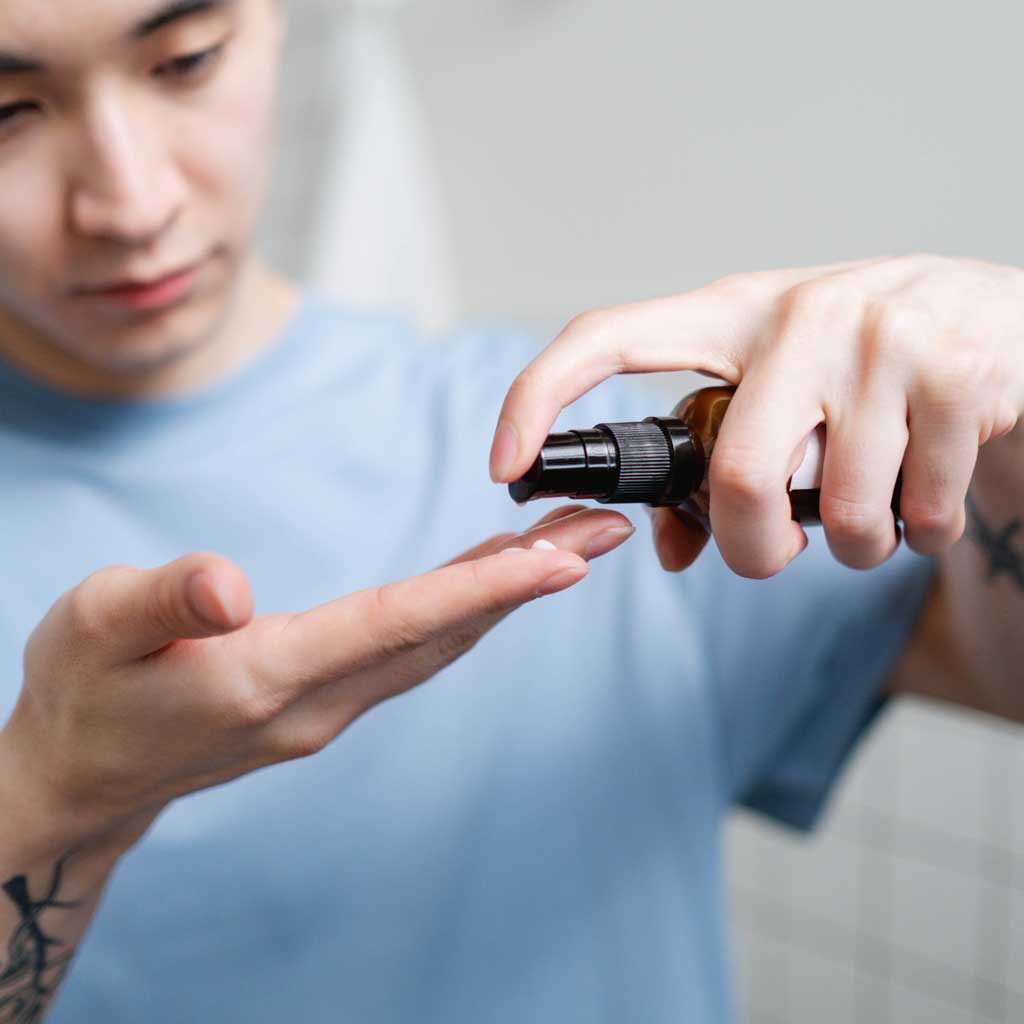 Is a Skincare Routine Necessary for Men?
There's enough to worry about in life without adding yet another routine into the mix but a basic skincare routine for men is essential. Just follow the three simple steps:
Cleanse
Exfoliate
Moisturise
And you won't go too far wrong!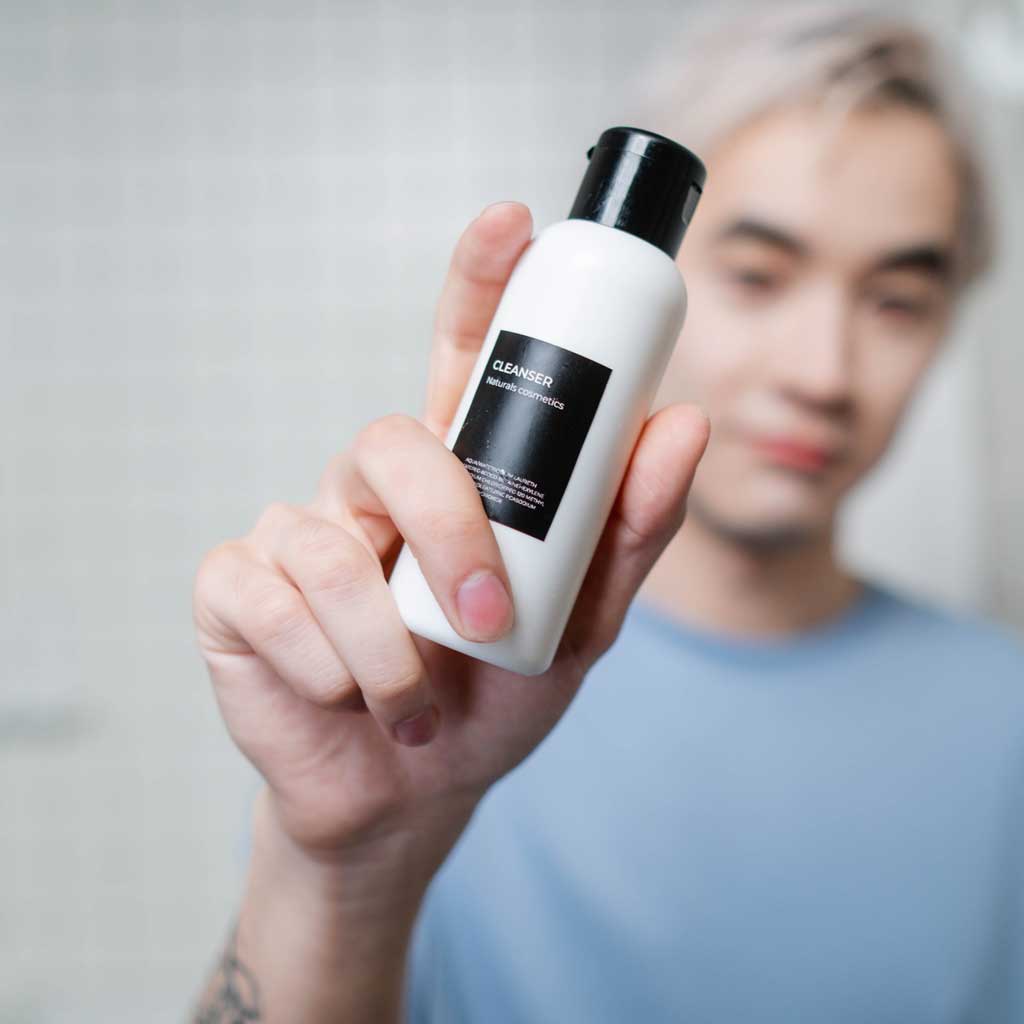 Cleansing
Try to cleanse your skin twice a day — once in the morning and again before bed.
Use a washcloth or dedicated men's grooming sponge to gently clean away the grime and oils that have built up overnight, or throughout the day.
Exfoliating
Use an exfoliator twice a week. Choose a gentle scrub — and don't rub too hard. You're trying to promote a brighter complexion, not damage the skin!
Gentle exfoliation a couple of times a week will minimise open pores, ingrown hairs and promote healthier skin cells; which, in turn, give brighter clearer skin. And also have the added benefit of minimising fine lines and wrinkles.
Moisturising
Moisturise after you've cleansed or exfoliated. Once in the morning and once at night.
This final step is key to protecting your skin. You can even use a dedicate night cream before you go to bed, for extra hydration, whilst you sleep.
And try to use a moisturiser with built in SPF for day-time use.
The Edit: Skin Care For Men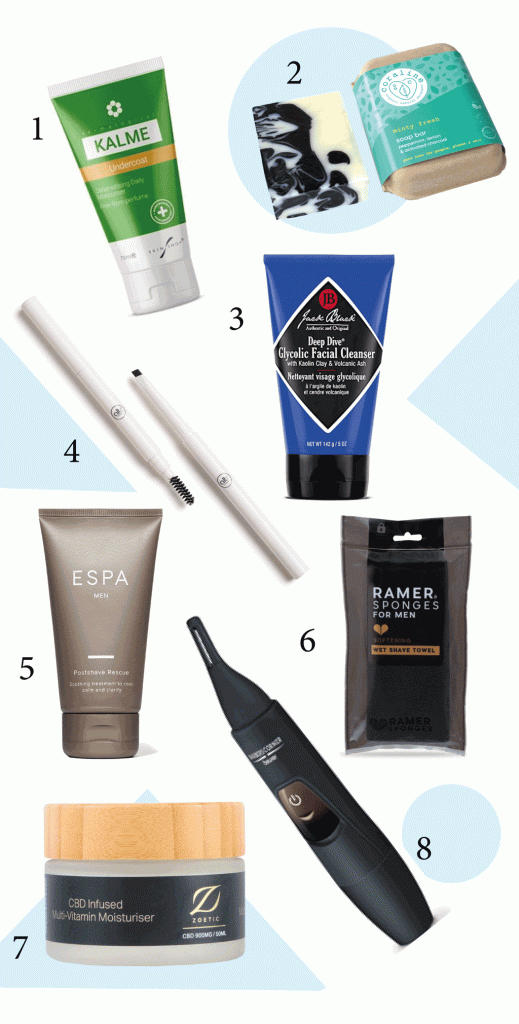 1. Kalme Undercoat 75ml – £10.95 – stops all shaving sensitivity & shaving rashes | 2. Coraline Skincare's Minty Fresh – Peppermint, Lemon and Activated Charcoal Soap Bar – 100g £9.95 |
3. Jack Black Deep Dive – Glycolic Facial Cleanser 142g £21 | 4. Altr London Beard Pencil – £9.99 – Enhances and shapes beard, providing defined edge finish | 5. ESPA Post Shave Rescue – RRP: £30 |
6. Ramer Sponges For Men – Wet Shave Towel – RRP: £6.99 | 7. Zoetic CBD-Infused Multi-Vitamin Moisturiser – £30 | 8. Beurer Barbers Corner HR 2000 Precision trimmer – RRP: £18.99
* All prices correct at time of publication