There's a whole lot of outdoor fun to be had with Smoby, this spring! From slides to playhouses, all the way through to awesome activity toys, there's a host of fun toys to keep kids entertained in the garden, this spring! Check out some of our favourites below:
Smoby XS Slide
Available from Robert Dyas (RRP £44.99)
The Smoby XS Slide is cute and compact, but it delivers a huge amount of fun! Perfectly proportioned for toddlers aged two years and above, the length of the slide measures a cute 90cm. It comes with an ergonomically designed ladder with anti-skid steps. What's more the Smoby XS Slide transforms into a water slide to really ramp up the fun? On beautiful sunny days, families can easily connect the garden hose to the sprinkler attachment at the top of the slide to create a cool waterfall effect!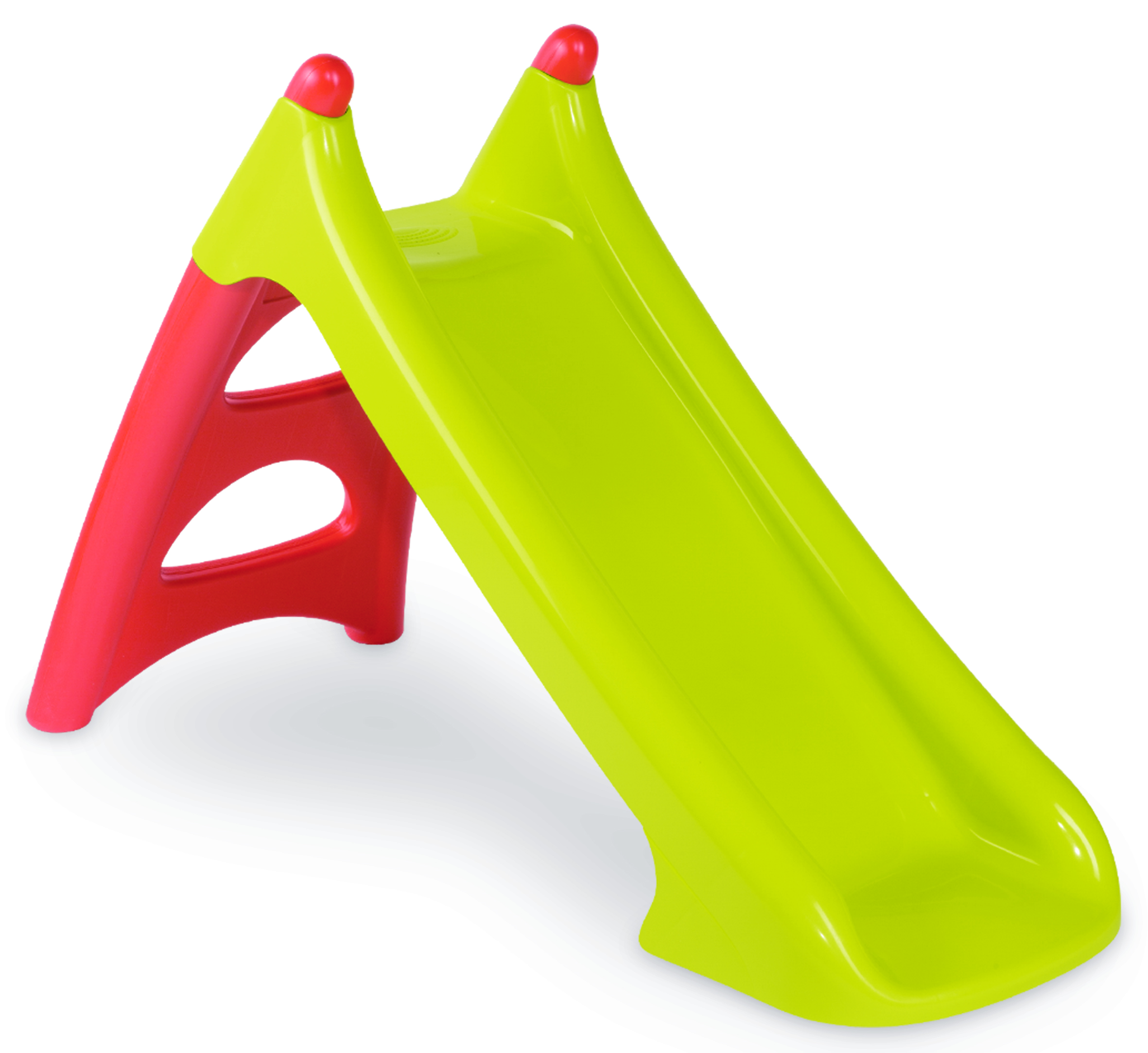 Smoby Funny Slide
Available from Very (RRP £138.99)
Get ready to slip and slide on the bright and colourful Smoby Funny Slide! This double wave chute means kids can slide over 2m! The Funny Slide has extra stability and safety features thanks to the extra wide base. It also includes the option to hook up a hose to create a fab water cascade effect!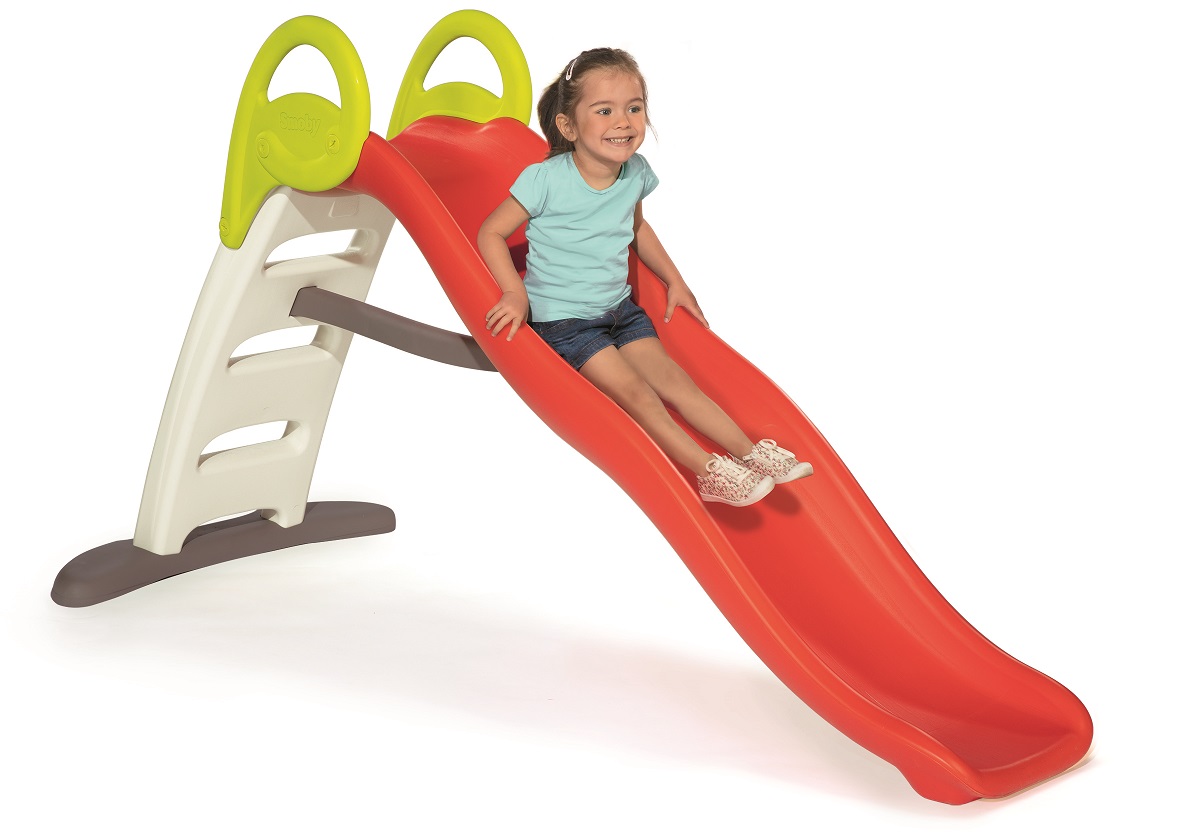 Smoby Nature Playhouse with Kitchen
Available from Argos (RRP £149.99)
Cook up a storm with the Nature Playhouse and Kitchen! This vibrant playhouse has everything kids need to play and cook tasty dishes thanks to the included grill and accessories like sausages, glasses, plates and cutlery, to name a few… Everything you need for a sunny meal outside! Practical and sturdy, the Wendy house is anti-UV treated and features two windows, but if your little one wants some shade, they can simply slide the shutters.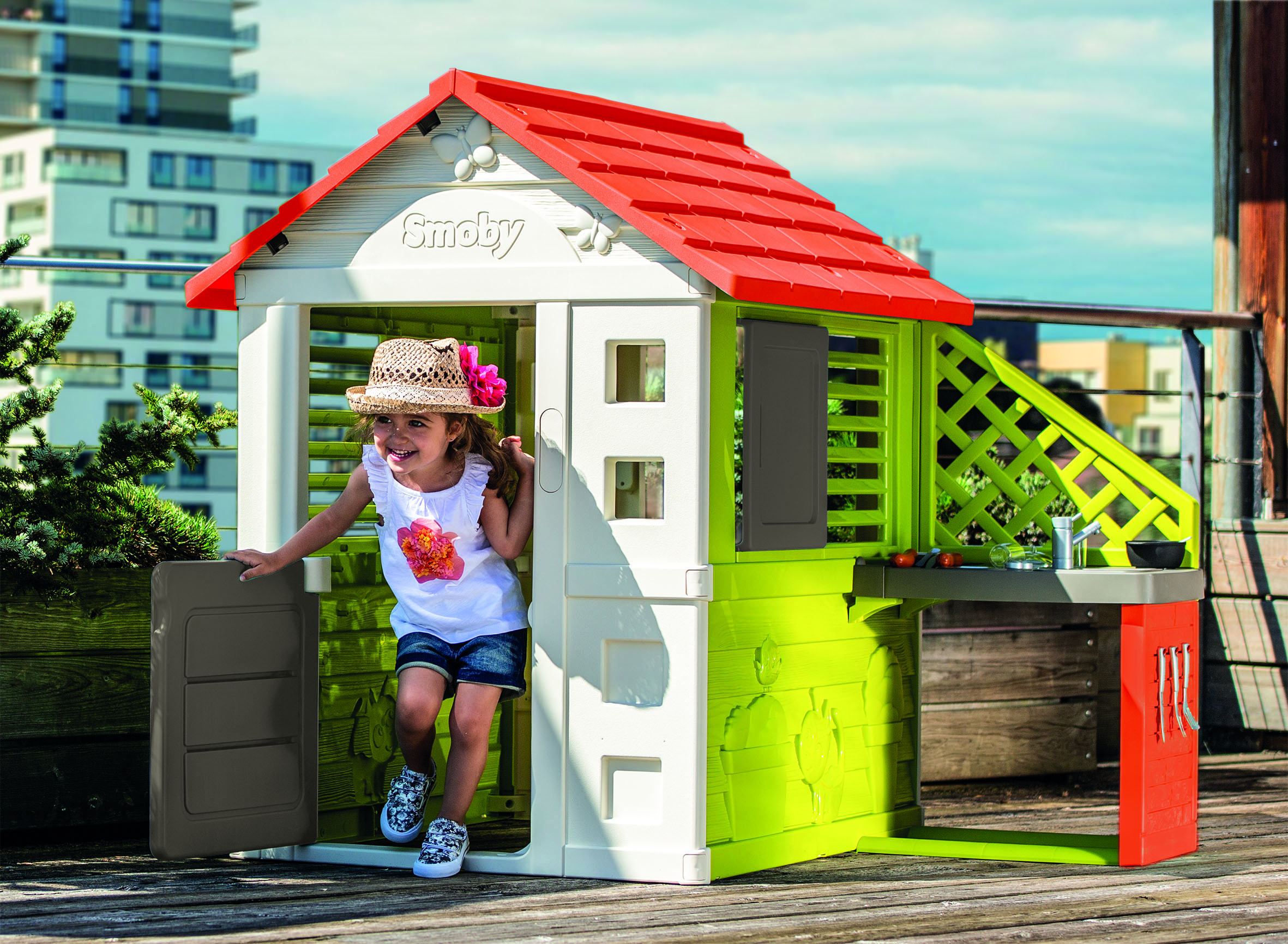 Smoby Garden Playhouse
Available from Argos (RRP £309.99)
The Smoby Garden Playhouse is a must-have for families that love the great outdoors! Bringing the natural real world into the role-play world for lots of green-fingered fun, this super playhouse comes complete with 15 accessories, including guttering to filter rainwater and fill up a water butt, a watering can to fill and water the plants, a plant trellis to hang and care for plants, and a detachable worktop, which can be attached to the inside or outside of the house.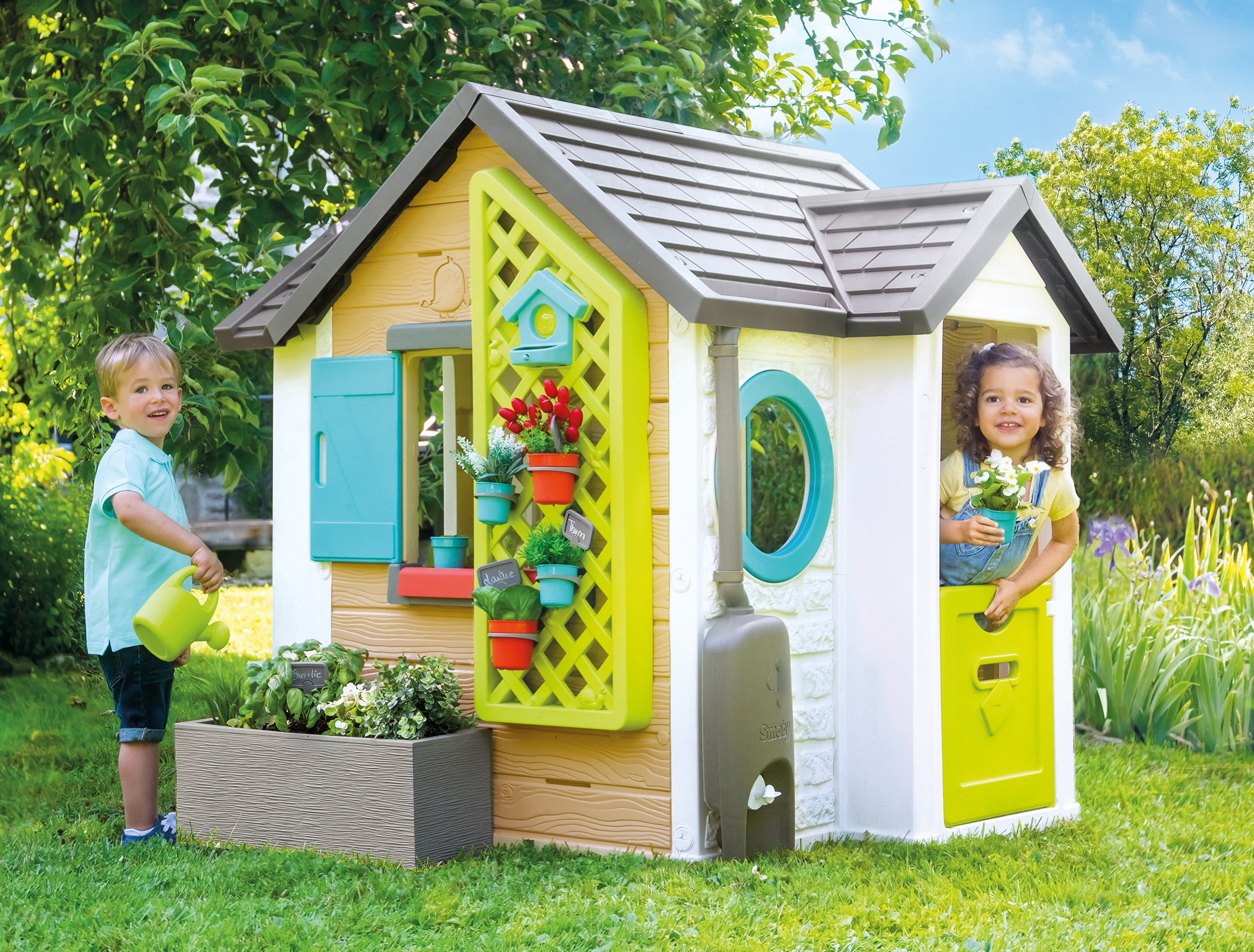 Smoby Chef House
Available from Robert Dyas (RRP £339.99)
Kids can cook up a storm with the Smoby Chef House. This cool playhouse allows for plenty of playtime possibilities thanks to the abundance of features included. The half door and windows with shutters welcome plenty of light as cooking takes place in the kitchen. And the utensils and condiments are included too, so your little one is ready to re-enact the entire restaurant experience with their friends, on their own terms.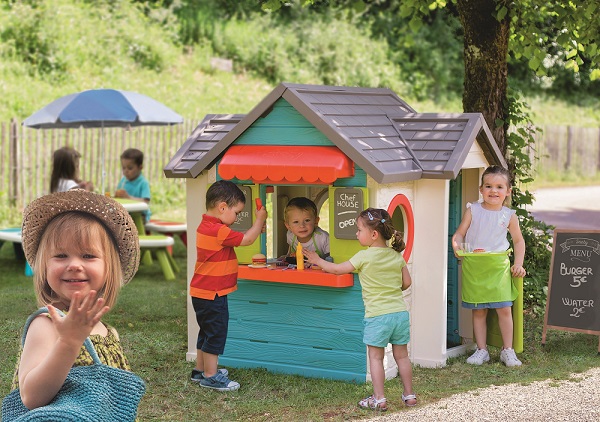 Smoby Neo Jura Lodge Playhouse
Available from Amazon (RRP £199.99)
Families will love the Neo Lodge Playhouse! It has a large inside play space, two half doors placed in front of and at the rear of the house, as well as two panel shutters! A bird feeder is also included so that your children can feed birds when they want. To add to the fun, families add the accessories they want: summer kitchen, picnic table, chimney, house door, doorbell, water butt, and garden area. This means families can create THE house which corresponds most closely to your little-ones!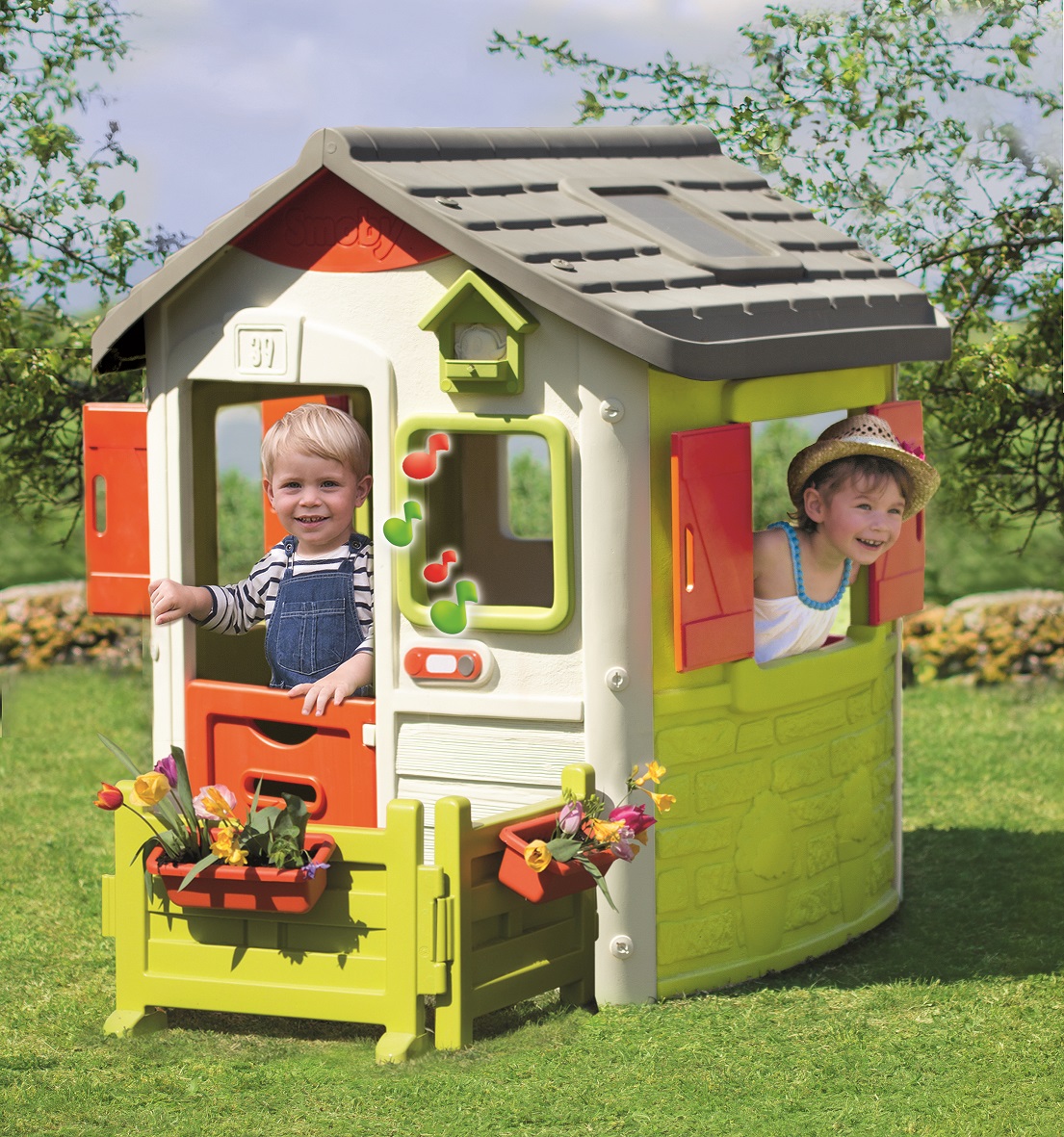 Which outdoor toys would your little one love best? Let us know on our Facebook/Twitter pages!
To head back to the main takeover page, click here – there is a competition, free downloadable activities and plenty more to discover from Smoby!