[AD] Toot Toot! Coming through! It's the Smoby collection of ride ons!
For when children make a move back into nursery or pre-school, there's a whole host of cool ride ons from Smoby that are perfect for playground play!
Perfect for children 10 months and up are the Auto Ride Ons (SRP: £69.99) available in either blue or pink. These ergonomic and sturdy ride ons come with cute faces for added play value and are both equipped with front and rear anti-topple devices for more security. In addition, little ones can take their toys on the go with the fab under seat storage container!
When kids get a little older there is a cool range of Be Fun Tricyles (SRP £59.99) aimed for kids 15 months+. These sturdy metal framed trikes have a large comfortable seat, behind the seat storage and a retractable and removable parent handle for steering through the streets.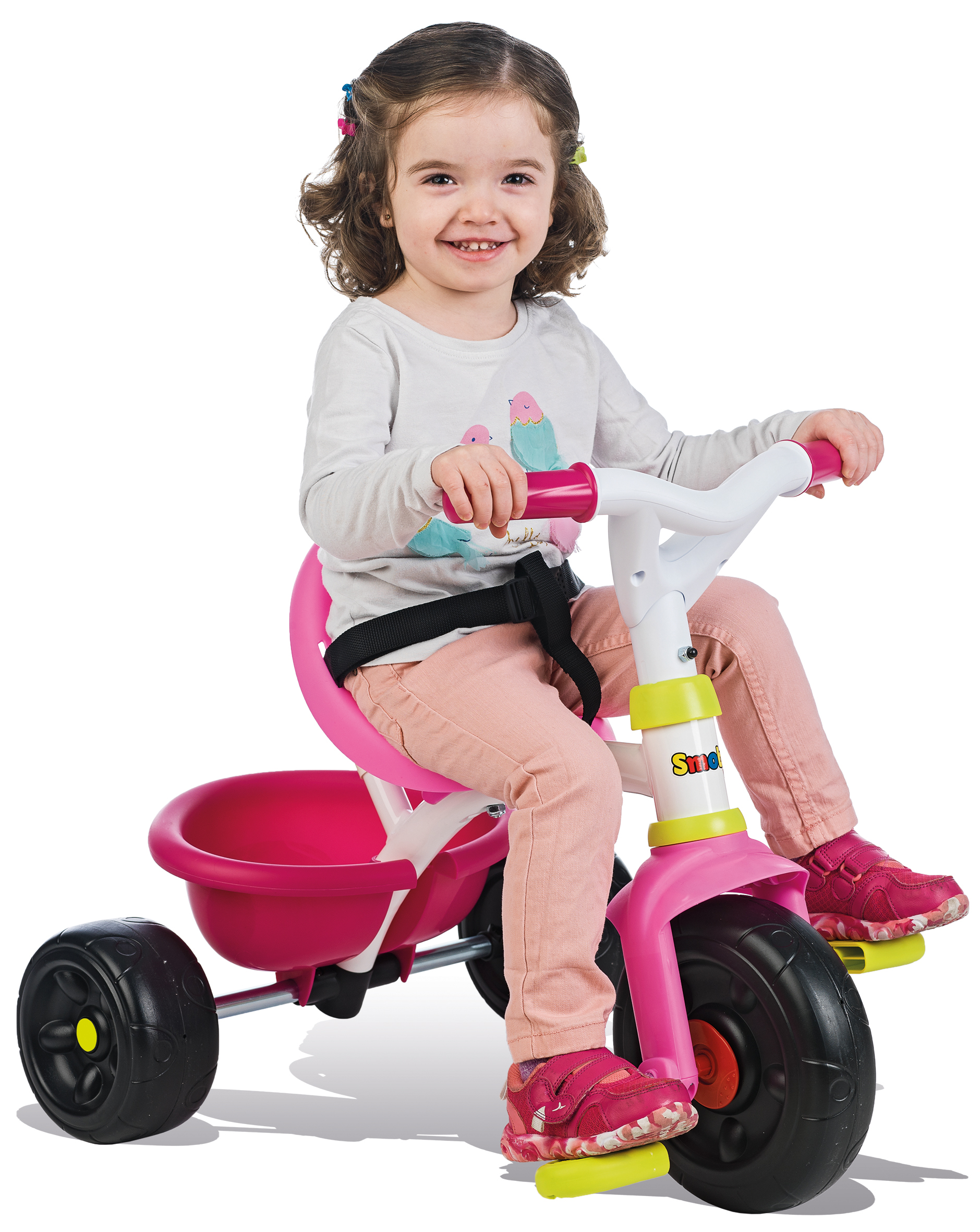 For tots who have learnt to balance, look no further than the Pink or Blue Reversible 2-in-1 Scooters (SRP £49.99)! These 2-in-1 style scooters are perfectly adapted for children aged 18 months+. You can switch easily from a three-wheeled learning bike to a 3 wheeled scooter with no tools! Suitable for kids up to the age of 3, they can learn to develop both their steering and balance skills!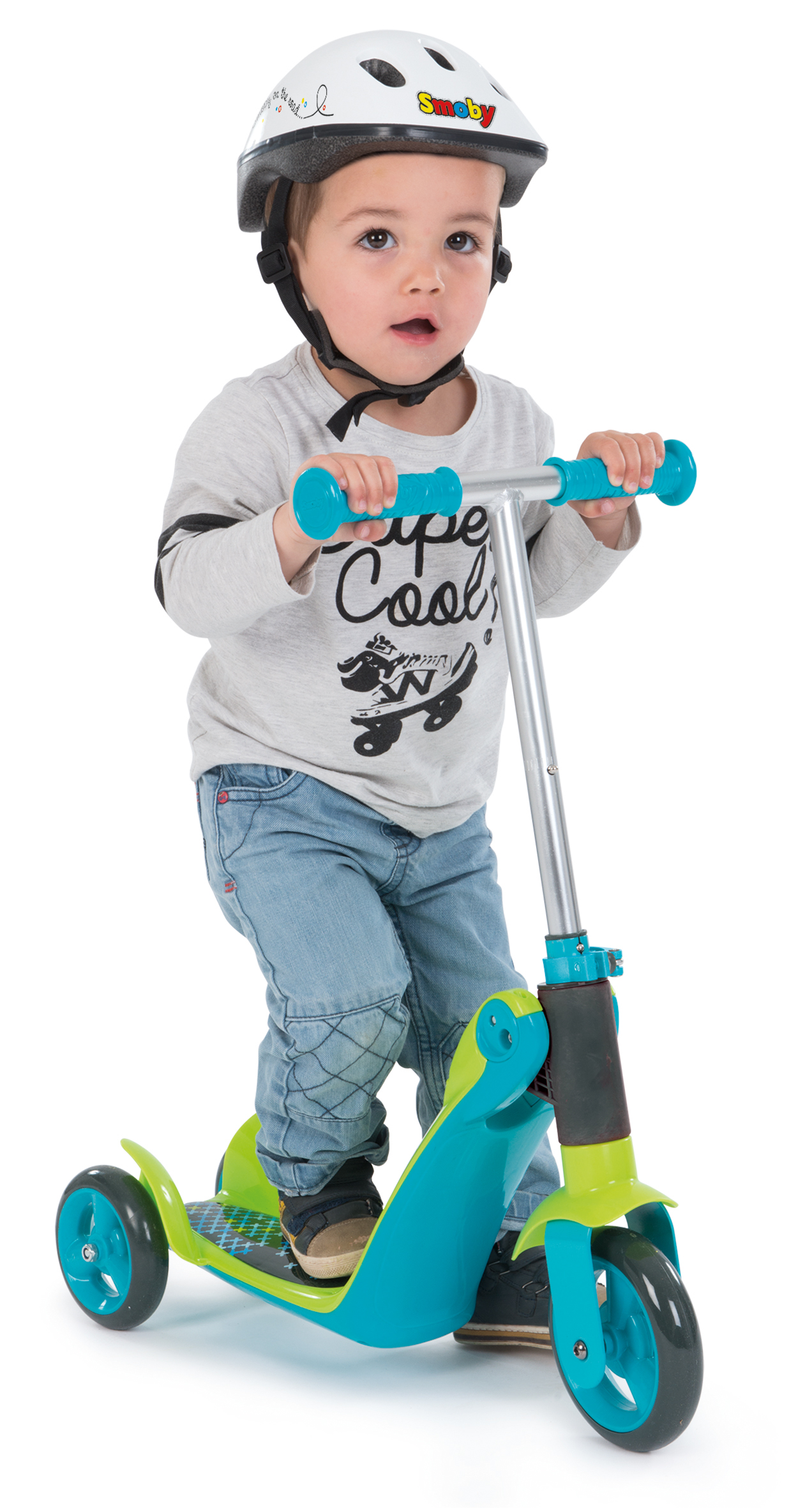 For kids that are a little older there is the fab collection of Tractors & Trailers that are suitable for children aged three years and up. The Farmer XL Green Tractor & Trailer (SRP £99.99) is a fab little pedal motor. This realistic ride on features green bodywork and cool hubcapped wheels as well as an adjustable seat and horn to attract attention.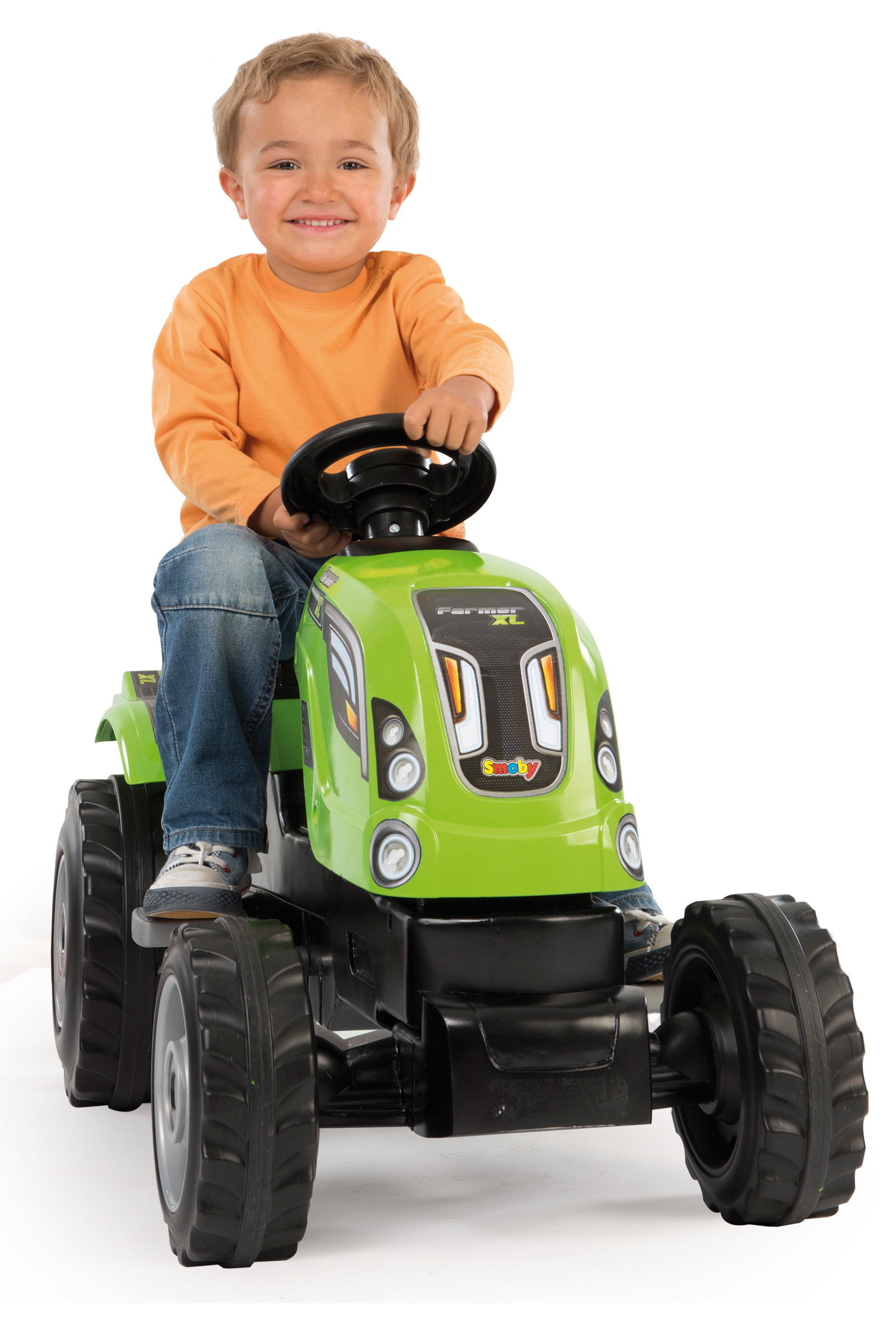 Mummy Endorsement
We sent a 2-in-1 Reversible Scooter to one of our favourite mummy bloggers That Little Outfit to see how she got on reviewing the ride on with her children. You can see what she had to say here.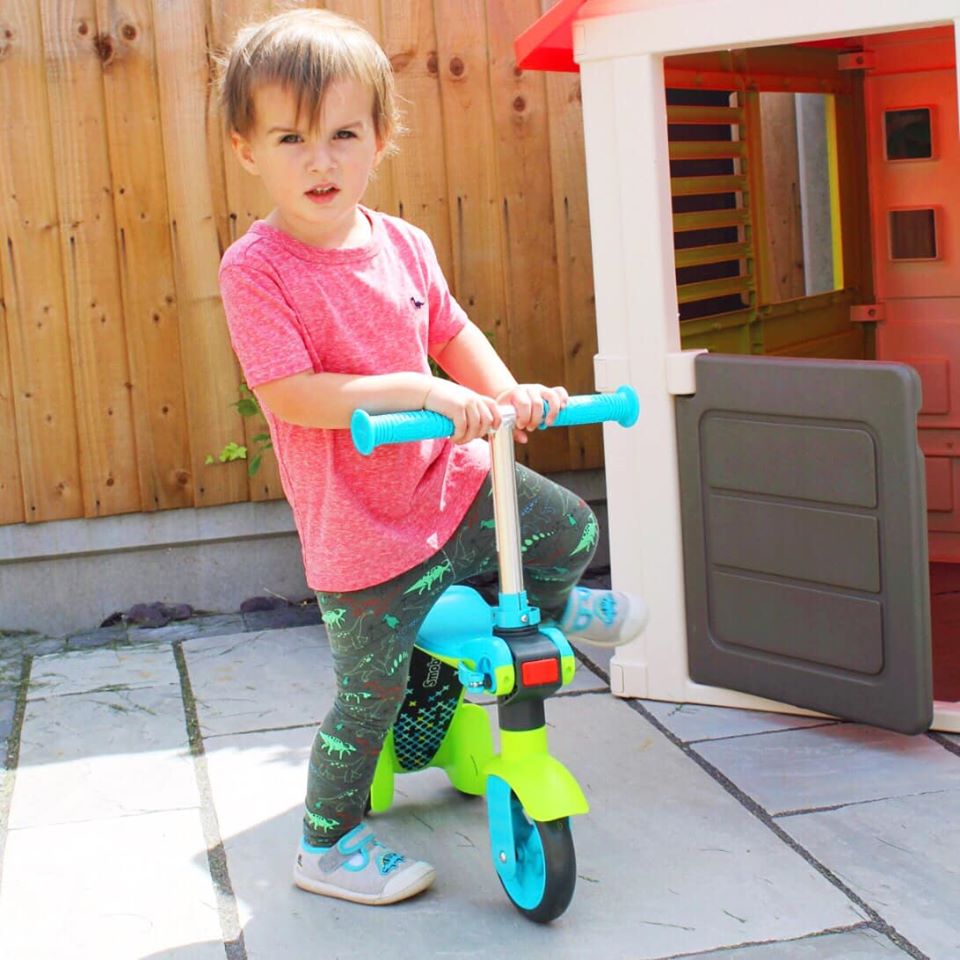 The Smoby collection is available from Argos, Very and Amazon.