[AD] Little ones love imaginative play and Smoby has an extensive range of fab products that lets them act out cool play ideas! Take a look at our product guide to get a feel for Smoby's role play range. Which career will your little one fall into first? Let us know by commenting down below!
Let's take a trip down the aisles with the Smoby Supermarket (SRP £74.99) that includes all tots need to shop, shop, shop! The Supermarket has several game spaces, fruit and veg areas, a checkout, money drawer, scale and cash register. It also features fab electronic items such as a real calculator with an LCD screen, a working microphone, credit card reader and barcode scanner with working lights and sounds! Plus, there's a mini trolley included so kids can grab items from the shelves and take them on-the-go!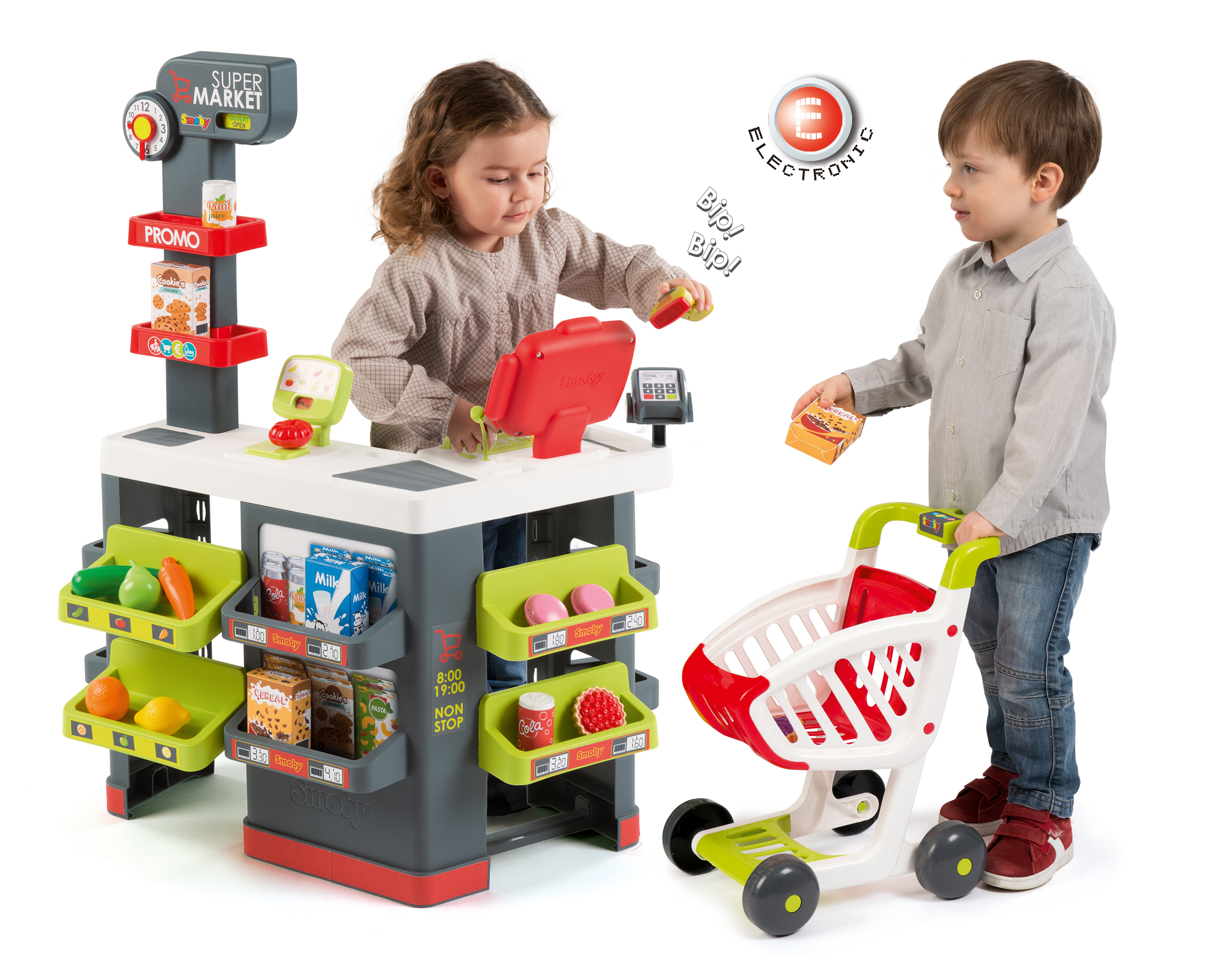 For wannabe doctors and nurses, the Smoby Medical Rescue Trolley (SRP £49.99) has loads of features for budding key workers to learn from. The trolley contains lots of accessories including a stethoscope, bottles, syringes, tweezers and a reflex hammer, just to name a few. It comes equipped with sounds such as heartbeats and a health status monitor, plus a little siren when more help is needed!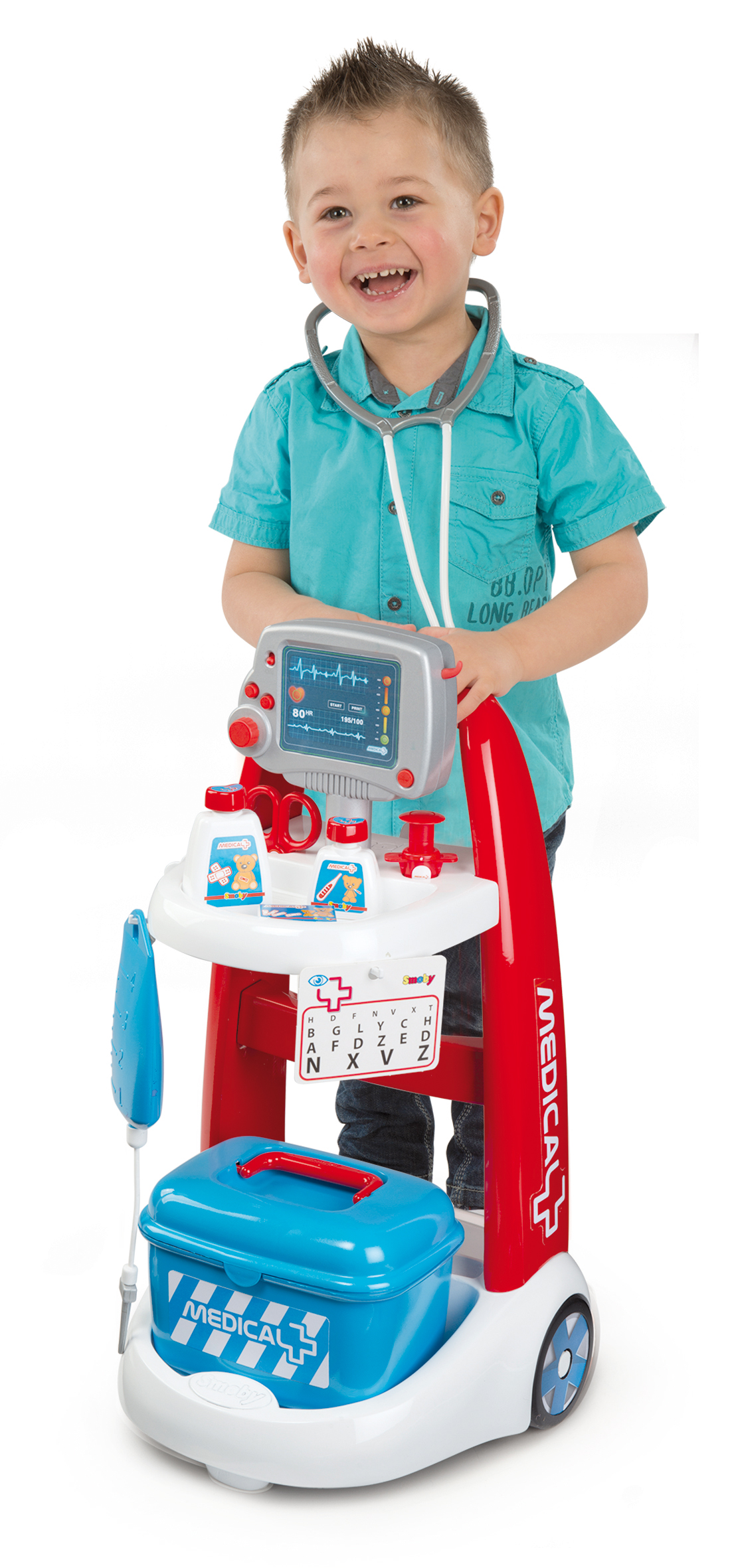 Something smells good in the Chef Corner Restaurant (SRP £149.99)! Budding restaurateurs can set up the next on-trend café with the impressive Chefs Corner Restaurant. This comprehensive kitchen has everything a child will need to cook up a feast for future guests including a fridge, oven and hotplate with sound effects for the food prep and over 70 accessories to make the meal complete. A sink with tap and real water function is the perfect place to wash up while the customer's relax over coffee from the espresso machine.  Finally, the cash machine, with a calculator and credit card reader will ensure everyone pays up!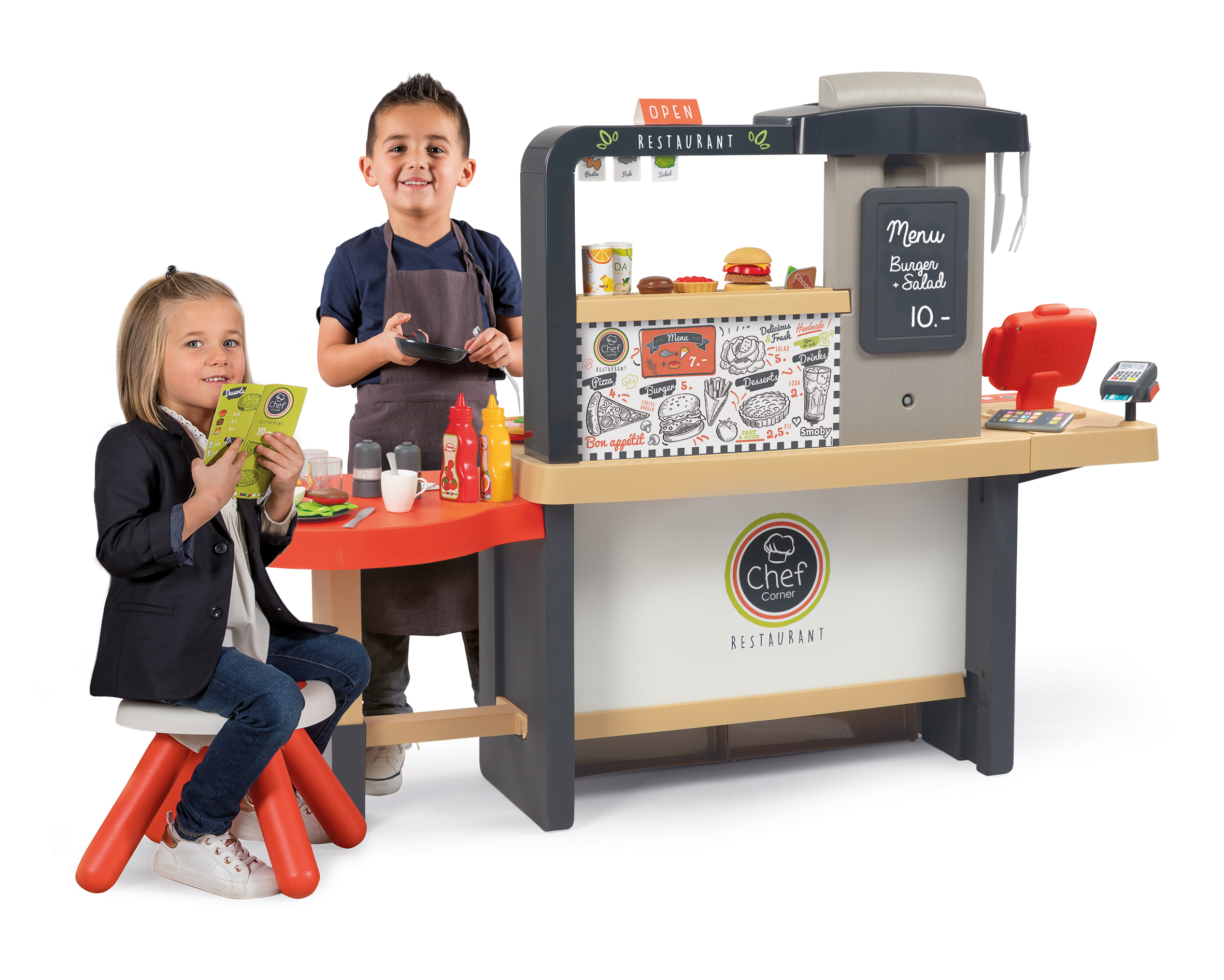 Mummy Endorsement
We sent a Tefal French Touch Kitchen to one of our favourite mummy bloggers The Littlest Darlings to see how they got on reviewing one of the professional sets with their kids. You can read her thoughts here.
Like what you see? The Smoby collection is available from Amazon, Argos and Very. Alternatively, try your luck at winning some in one of our three competitions here.