Looking for some Halloween baking ideas? These spooktacular creations are perfect for giving to trick or treaters!
Halloween gives the perfect opportunity to get creative. Not only can you get crafty with the Halloween costumes — you can also make some spell-binding treats, and these goodies are definitely more treat than trick!
Eyeball Cake Pops
These Eyeball Cake Pops are perfect for making with the little ones.
They make great sweet treats for Halloween, and if you're hosting a birthday party around Halloween they can also be wrapped and popped (excuse the pun) into party bags.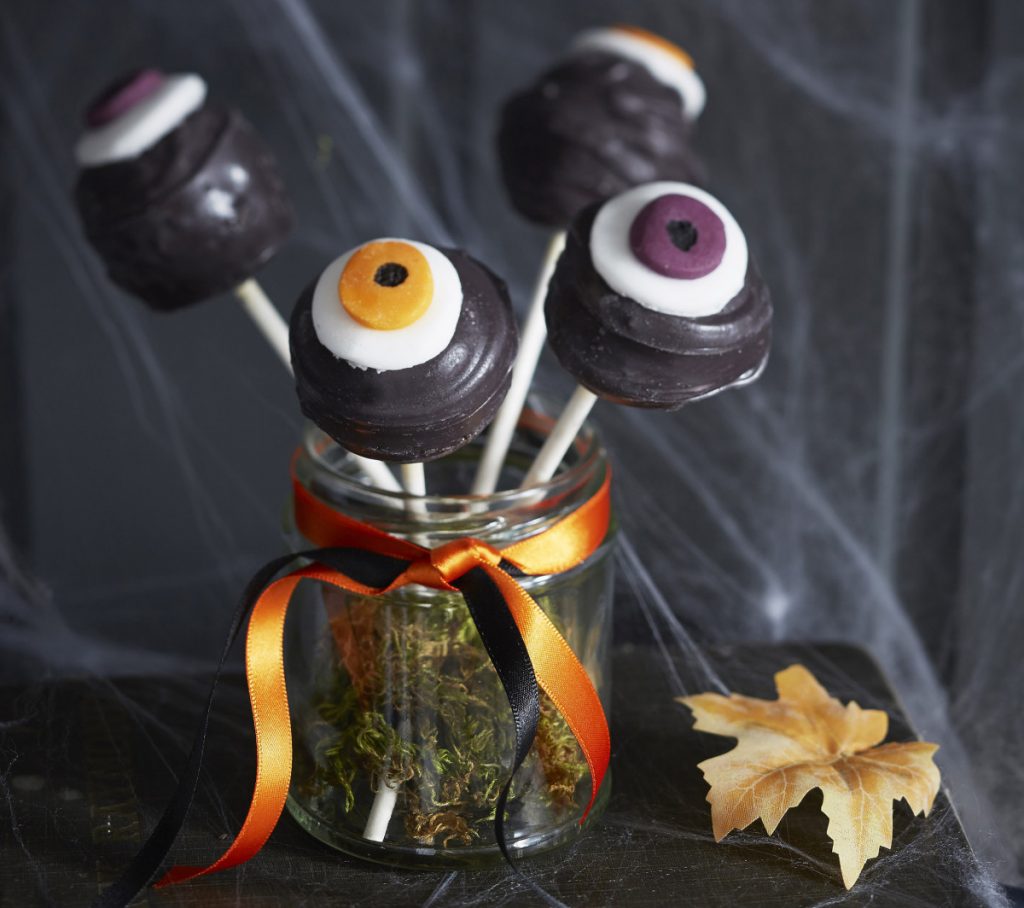 Crispy Toffee Pumpkins
Pumpkin Toffee Crispies — the easiest Halloween bake going! These no bake crispy morsels are so easy to make; even the littlest members of your 'coven' can get involved with creating them.
If you'd like more 'pumpkin recipes' we've got an amazing round up for you.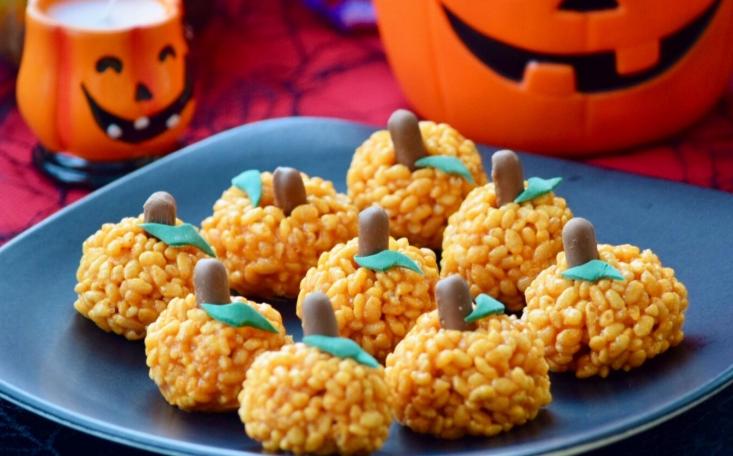 Halloween Cupcakes
Halloween Cupcakes seem the perfect place to start with spooky baking as you can be as creative (and gory) as you like! This recipe from BBC Good Food is 'ghoul' proof!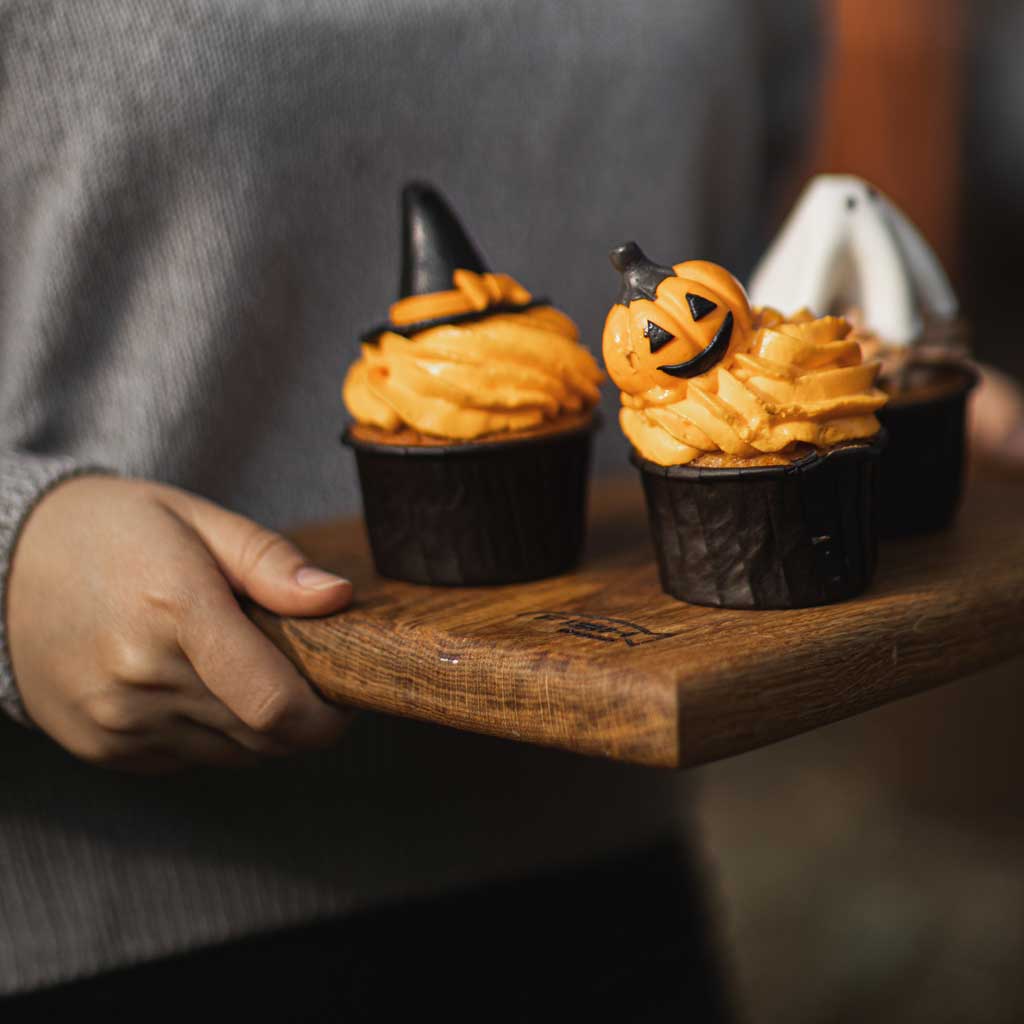 Halloween Frankenstein Brownies
This recipe for Halloween Frankenstein Brownies is so easy and is a real show-stopper. We love that you can choose to make it from scratch or "cheat" a little!
Thanks Betty Crocker!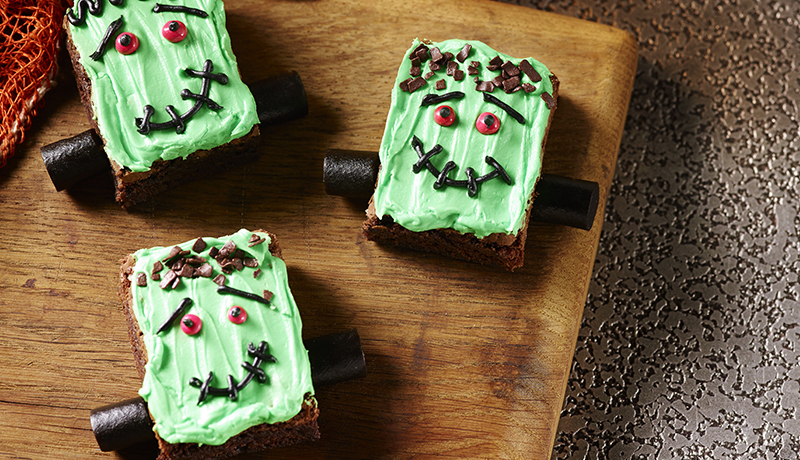 Do you plan on baking something spooky this Halloween? Let us know what you'll be making and share your pictures with us over on social media @UKMumsTV.