Casdon has taken over UKMums.tv for two weeks of pretend play fun! A keen believer in the power of role-play, Casdon has been brightening up the learning journey of little ones for 75 years!
The great thing about play is that is encourages a child's imagination and it's a brilliant way of helping them explore the world around them. Children's development is really supported through play, helping to develop those early years skills including communication, social interaction, thinking and planning plus so much more!
From role-play items to replica appliances, Casdon's toy range offers endless play possibilities for children today! But with so many terrific toys to choose from, where do you start?
With spring cleaning on the cards, now is a great time to get kids excited about helping out around the home! So, we've put together a list of our favourite Casdon toys that will help make Little Helpers out of every child!
Casdon's Dyson Cord-Free Vacuum – RRP £22.00
A toy replica of the famous Dyson Cord-Free Vacuum for realistic pretend play! It has working suction, simulated cyclone action and authentic sound. The attachments have an easy release removal system – for short nozzle or long handled 'twist & turn' cleaning. Just like the real thing, but perfect for little hands!
Available from Smyths Toys.

Casdon's Deluxe Henry & Hetty Cleaning Trollies – RRP £30.00
Little ones love to clean and these deluxe trollies have everything they need! Depending on which set you select, there's a Henry or Hetty branded bucket, broom, mop, dustpan and hand brush, plus accessories. The Cleaning Trollies are easily assembled and fold away for storage.
Available from Very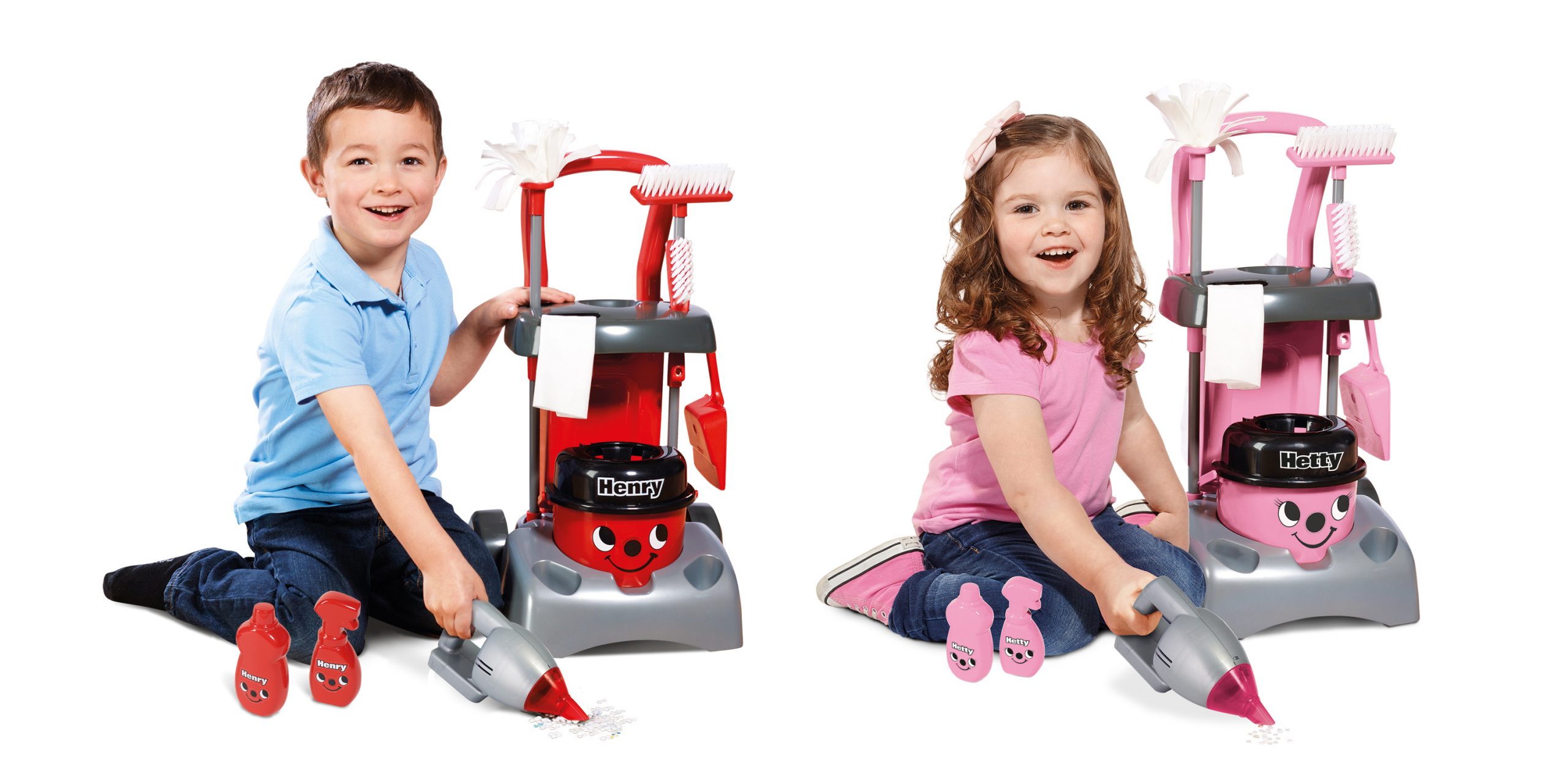 Casdon's Electronic Washer – RRP £30.00
With two wash and spin speeds, an 'on' light and authentic sounds, this toy is just the job for washday role-play fun! Open the front-loading door and powder drawer and then select the cycle. A laundry basket and pretend washing powder box are included, too!
Available from Argos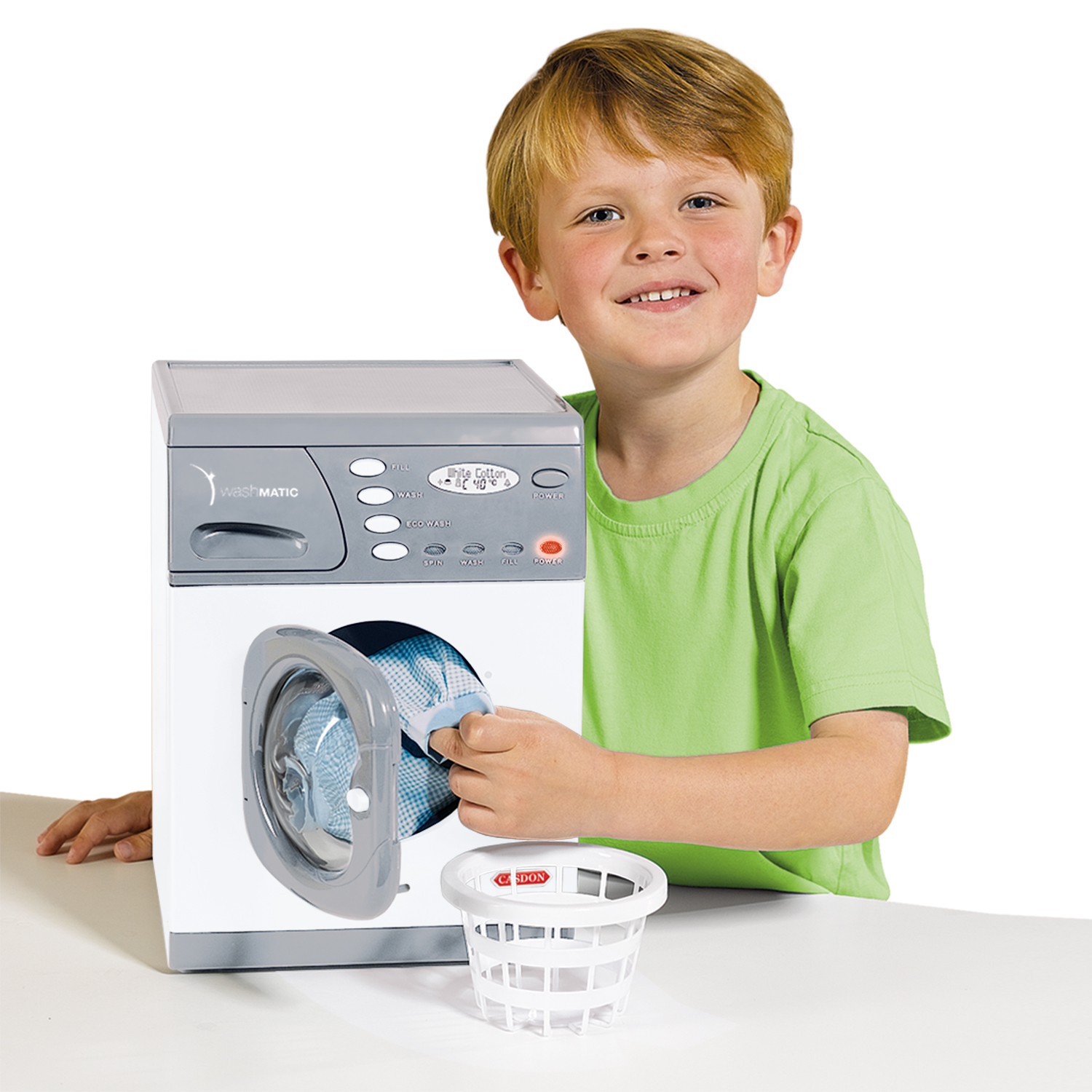 Casdon's Wash Day Set – RRP £16.50
Casdon's Wash Day Set makes a great accompaniment to Casdon's Electronic Washer. Once the washing is fresh and clean, little ones can use this brilliant role-play set to pretend play at hanging out and ironing the washing! It includes a folding ironing board, a pretend steam iron, a folding rotary airer, pegs, hangers, and a laundry basket.
Available from Amazon.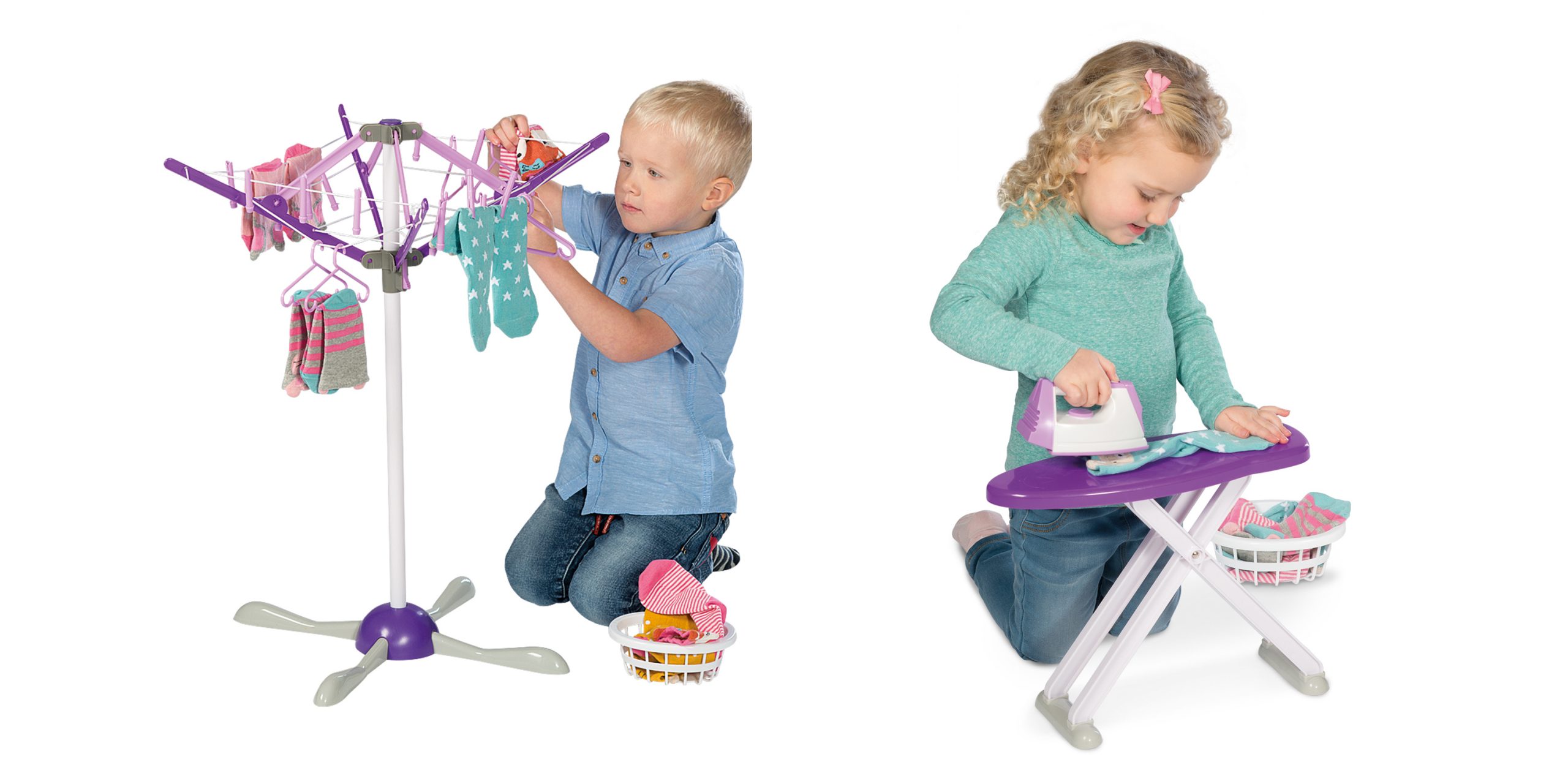 Like what you see? You can shop the range using the shopping links provided. Or, if you're feeling lucky, check out the Casdon competition page for your chance to win a bundle of Casdon toys worth £50!