'Tis the season to spring clean and freshen up our homes! And once everything has been dusted, hoovered, swept, washed, and decluttered we can begin to add those little touches that make a home a home and appeal to all the senses!
An elegant option which not only looks great, but also fills a home with beautiful fragrance is the reed diffuser. But, when it comes to reed diffusers, there are so many different ones to choose from – and not all diffusers are created equally. And that's why we've popped together a list of our favourites!
Jane Scrivner Cleanse Reed Diffuser       
Available from Jane Scrivner (RRP £39)
Formulated to subtly fragrance a room with pure and natural essential oils, this chic diffuser is a great option for any home. We love this cleansing clarity blend; its top notes of grapefruit and sweet fennel makes for a fresh scent and the juniper and black pepper help to stimulate the senses, while cypress and lavender create a relaxing environment.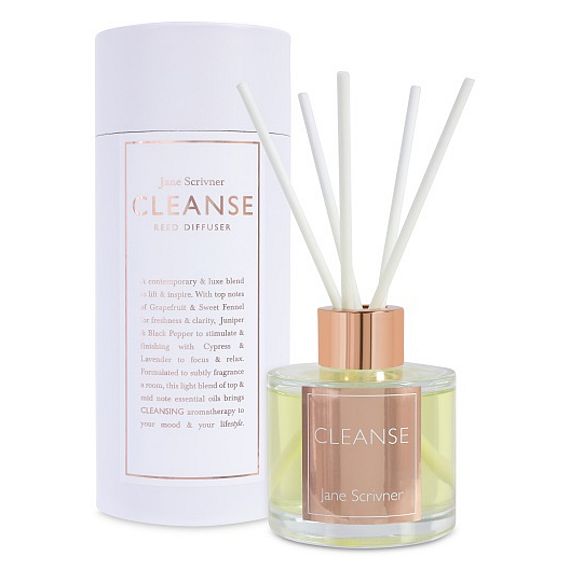 Arran Cedarwood and Citrus Reed Diffuser
Available from Arran Sense of Scotland (RRP £30.00)
A perfectly balanced and blended fragrance, perfect for adding a welcoming and awakening scent to your home, this reed diffuser by Arran Sense of Scotland is a beautiful symphony of lavandin, bay, cedar, patchouli and lemon. A partnership of florals and fruits, the fragrance delicately dances around your home, uplifting the mood of the room and bringing a new lease of life. Displayed in a glass jar with wooden reeds and packaged in a stunning Arran home tin, ideal for gifting.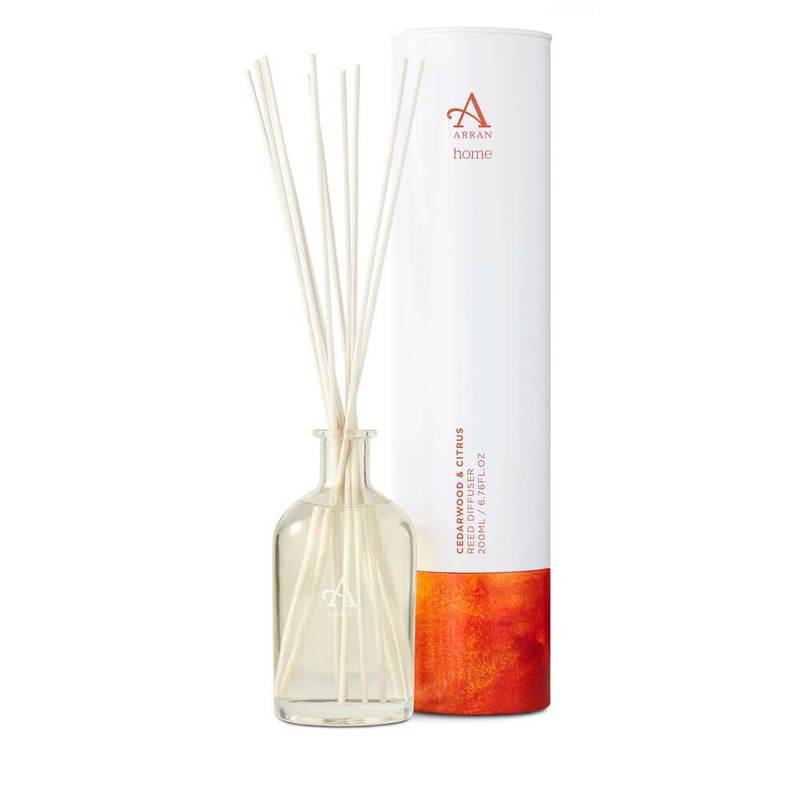 Ellia Adore Ultrasonic Essential Oil Diffuser        
Available from Ellia (RRP £59.99)
This beautiful diffuser has a rounded, frosted glass design that complements any décor. The Ellia Adore Essential Oil Diffuser uses ultrasonic, high-frequency technology to convert water and essential oils into a fine mist that is then dispersed into the air, filing your environment with a natural aroma that lasts and provides soothing benefits. What's more, it comes with a handy remote that allows you to control the diffuse setting, light glow and sound features. Enjoy the relaxing and soothing features of the colour-changing light and a library of relaxing and uplifting sounds.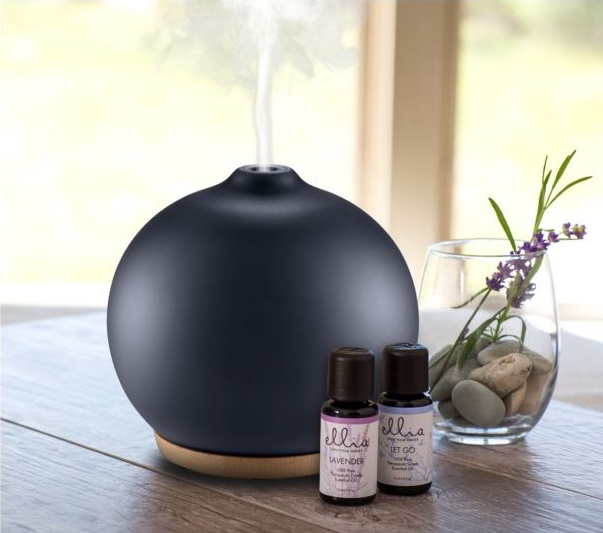 Blanc Reed Diffuser       
Available from Mr&Mrs Fragrances (RRP £25)
An ideal gift or addition to your home, these highly fragranced reed diffusers come supplied with White Fibre Reeds for the optimum fragrance diffusion and visual impact. There's a choice of fragrances, each inspired by journeys around the world, including Malaysian Black Tea, Florence Talcum Powder, Mint of Cuba – and one of our favourites Maldavian Breeze!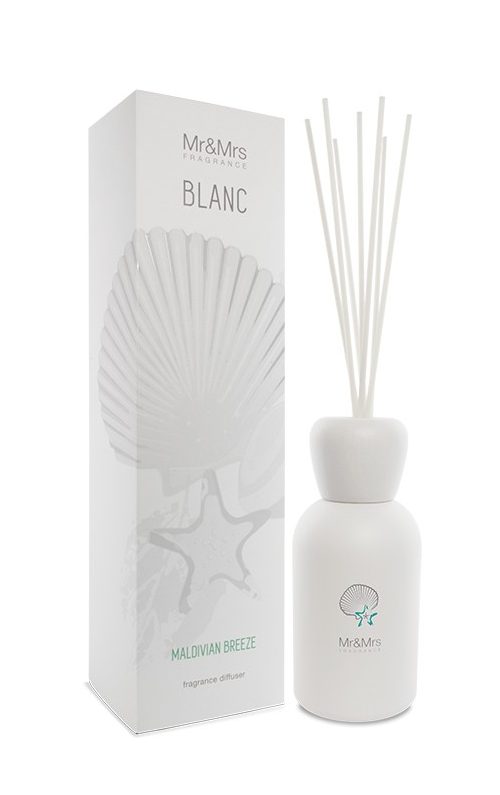 Pomegranate Noir Scent Surround Diffuser
Available from Jo Malone (RRP £64.00)
This one is most certainly a favourite of ours! Not only does it smell AMAZING, but you really get your money's worth in the many months that it lasts. This incredible scent combines the ruby-rich juices of exotic pomegranate, with pink pepper, Casablanca lily and the warming aroma of smoky guaiacwood and patchouli. This is a must-have diffuser for any home that also makes for a wonderful gift!