As the days get longer, gardeners across the country are preparing themselves — and their gardens — for the warmer seasons ahead. We chatted to Dobbies' Horticultural Director, Marcus Eyles, about the predicted Spring Summer 2023 Gardening Trends.
We asked him what he expects will be popular in the world of gardening this spring/summer season.
Spring Summer 2023 Gardening Trends
With plenty of new and emerging plant and gardening trends for 2023, Marcus advises that good quality and value are expected to be at the forefront of gardeners' minds this year. Particualrly as the cost of living forces us to take a closer look at our spending.
Sustainable gardening also remains of the upmost importance. This expected to cause an increase in more people growing their own produce.

These gardening trends complement Dobbies' five new outdoor living themes for Spring Summer 2023. They focus on the flexibility and diversity of our outdoor spaces.
From Scandi-inspired looks — to rustic themes that celebrate biodiversity and encourage you to welcome nature — there's something to suit gardens of all shapes and sizes.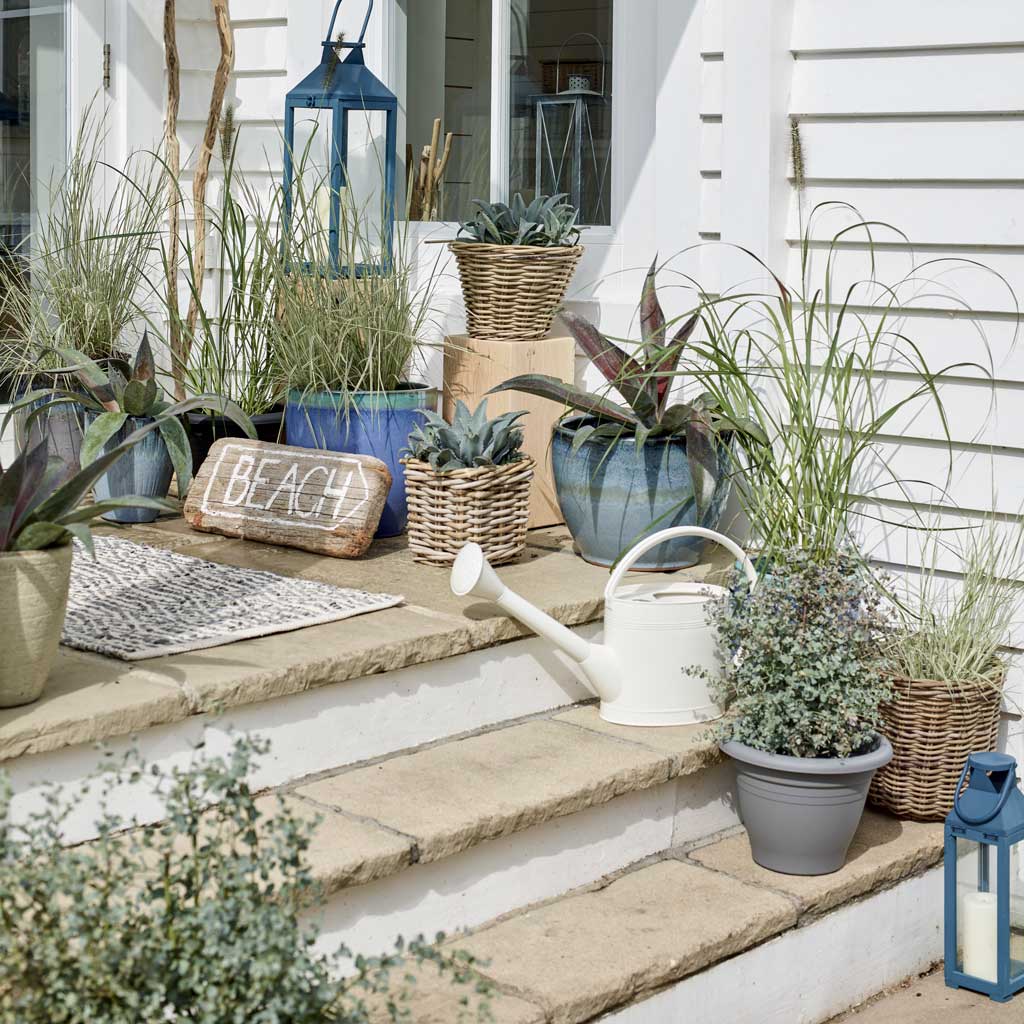 Coastal Calm
The Coastal Calm trend inspires us with its calming tones, and textures found by the coast. It's a nostalgic theme for a picturesque look.
Coastal Calm is one of Spring Summer 2023 gardening trends that embraces both traditional and modern styles. It's a peaceful collection, reminiscent of soothing shorelines. This Scandi minanalist look is easily created with a palette of blue, white and neutral pots and accessories.
Texture is key here. Introduce weathered wooden accessories — alongside smooth metallic surfaces. Think watering cans and lanterns, to transform your garden space with beach vibes.

Marcus notes that on-trend grasses including Festuca and Pampas fit in with this style. They can be used in borders, raised beds as well as in pots.
This style is great for those working with small outdoor spaces. Particularly as Dobbies has a wide selection of grasses available in different sizes.
Marcus anticipates more people will be looking for quality in what they buy this year. To really get the most out of the products we choose. We'll all be looking for long-lasting ways to improve their garden in 2023.

Top plants to achieve the Coastal Calm look include Mangave, Eucalpytus, and grasses including variegated grass, Phalaris, Festuca and Pampas.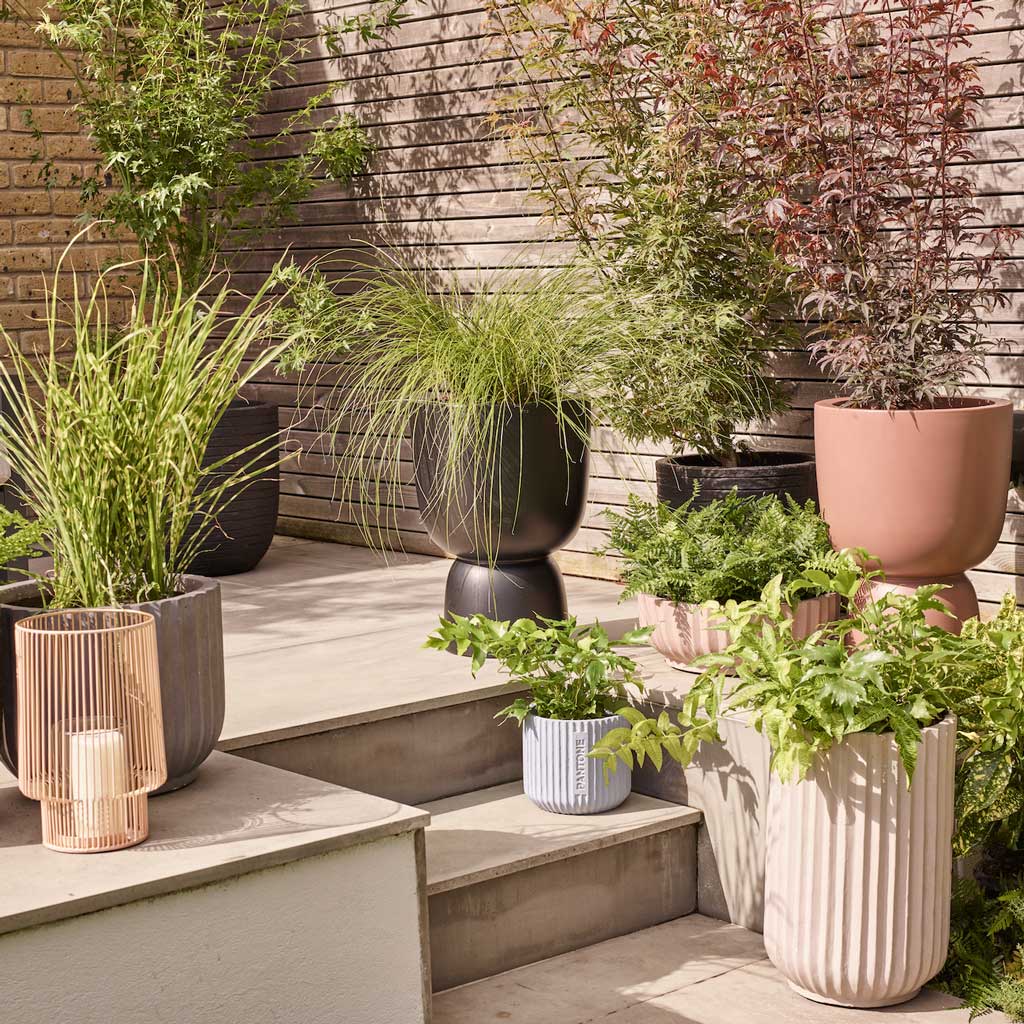 Tranquil Nature
A stylish French look with Japanese influences and touches, Tranquil Nature is both beautifully balanced and effortlessly chic.
This modern theme blends soft flowing shapes with a natural colour palette. It's enriched by vivid green and purple foliage for a contemporary look that still feels organic.
Create a raw, earthy colour palette in the garden; utilising stoney neutral tones to build upon with climbing plants and screening shrubs.

Ferns for both indoors and outside fit well with this theme. And, after an increase in the sale of indoor and outdoor ferns in 2022, Marcus expects this will continue in 2023.
Also fitting with this theme are Acers, Bamboo, grasses as well as Buxus topiary.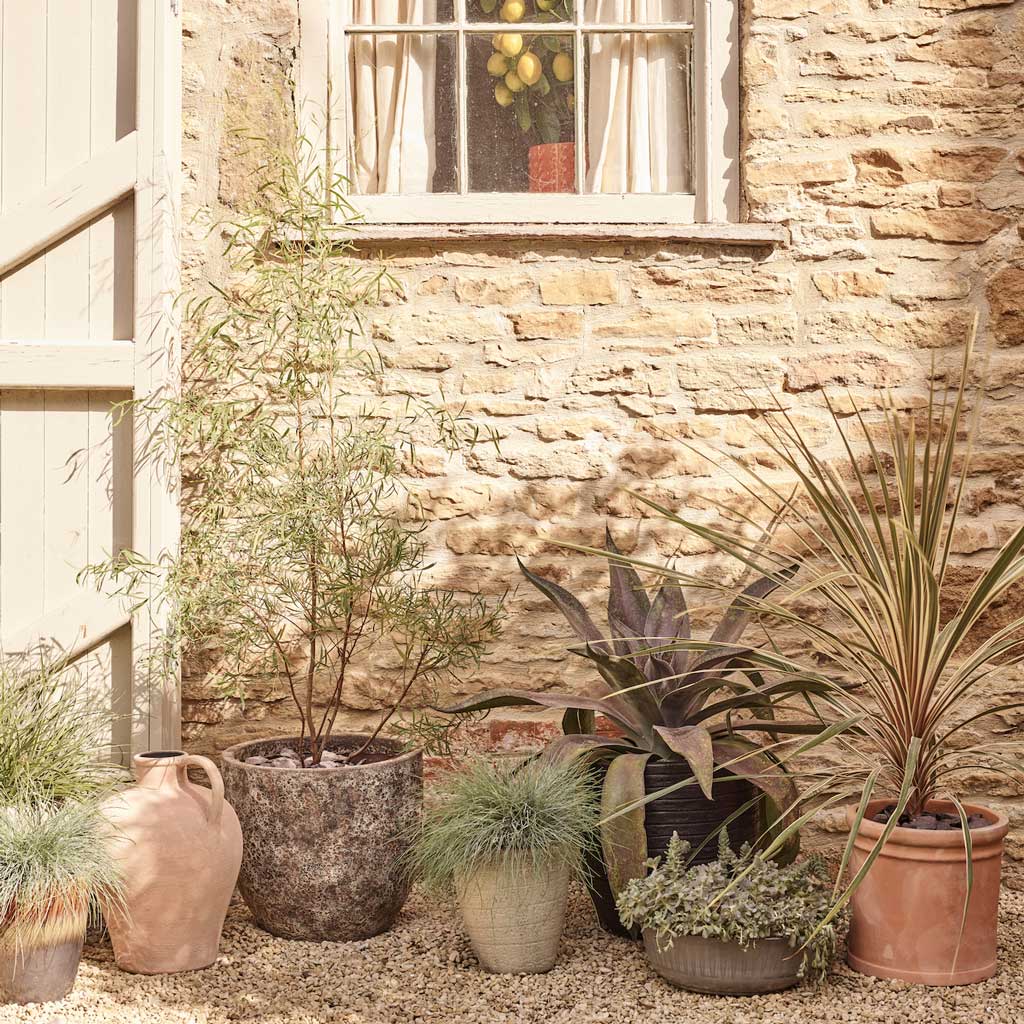 Earth and Soul
An organic blend of calming nature and maximalist style, this Mediterranean sunset inspired theme brings together natural tones of ornamental grasses complemented by brown and taupe plant pots.
Recreate your own earthy look with succulents and citrus plants, arranged together in textured pots for an ultra rustic feel.

Earth and Soul lends itself well to sustainable planting practices, a trend that Marcus predicts will continue to rise in popularity this year as more people become aware of their carbon footprint and set out to find eco-friendly ways to enjoy their outdoor space. Marcus suggests reusing containers where possible and investing in good-quality pots in weather proof materials like terracotta, that will last for years, as this is an easy way to create less waste in the garden.

Earth and Soul offers an exotic vibe, with grasses, citrus, Cordyline and succulents.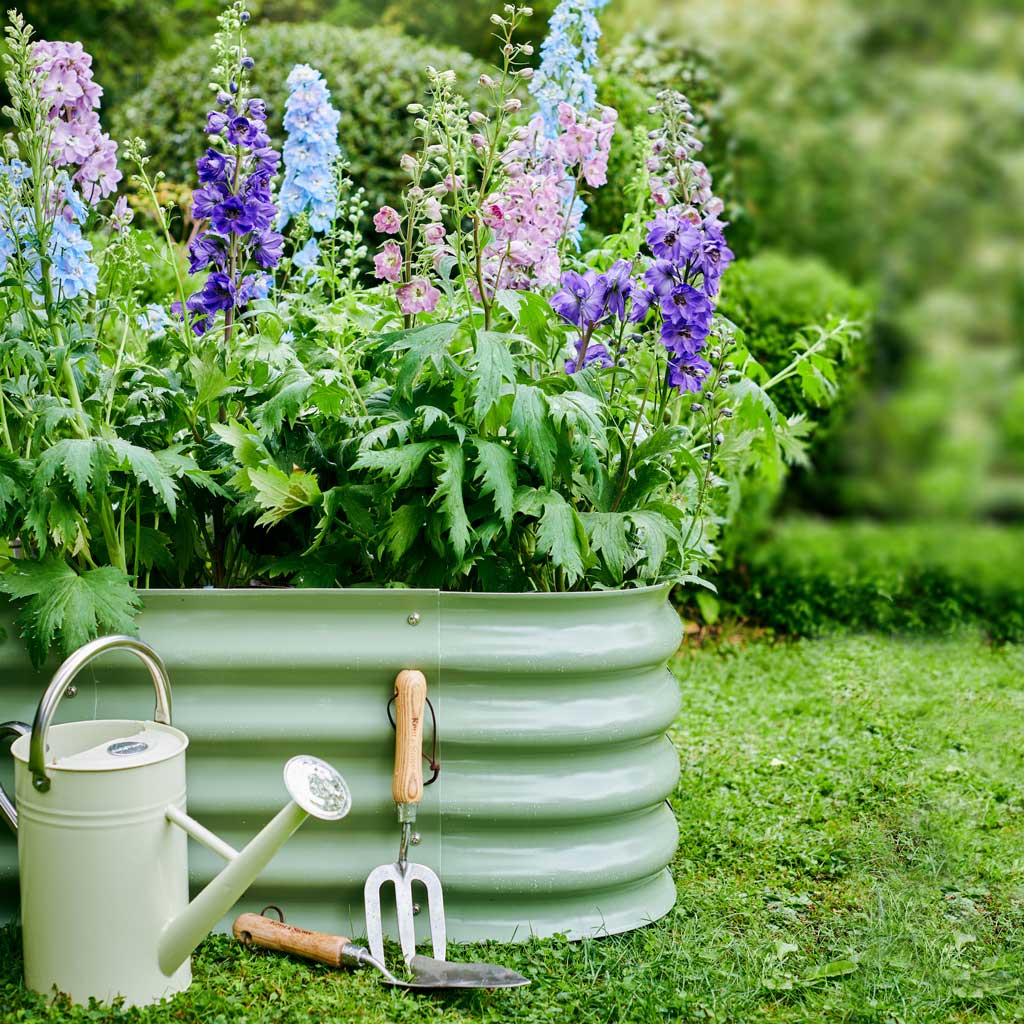 Wild Heritage
A theme that embraces nature and all it has to offer; from the established allotment to the windowsill herb garden.
Wild Heritage gives a gentle nod to quintessential British gardens and the gorgeous produce they are famed for growing. Think of the deep, leafy greens of vegetables against pastel pops of flowers.

Tying into the theme of sustainability, Marcus predicts more customers will be looking to grow their own produce in 2023. Not only to reduce food waste, but keep food costs down.
To meet this demand, Dobbies has hundreds of types of seeds. They range from traditional varieties like potatoes, to versatile carrots, to herbs and soft fruits. With a focus on seeds that will produce a generous crop and give maximum flavour and nutrition.

In keeping with the Wild Heritage theme, Marcus says that pollinating plants and wildflower areas are also set to be popular for 2023. As we look to welcome more wildlife into our gardens and create a safe habitat for them to live.

Key outdoor plants include flowering perennials: Delphinium, Echinacea, Digiplexis and Nepeta. As well as grasses such as Pennisetum, and herbs for grow your own.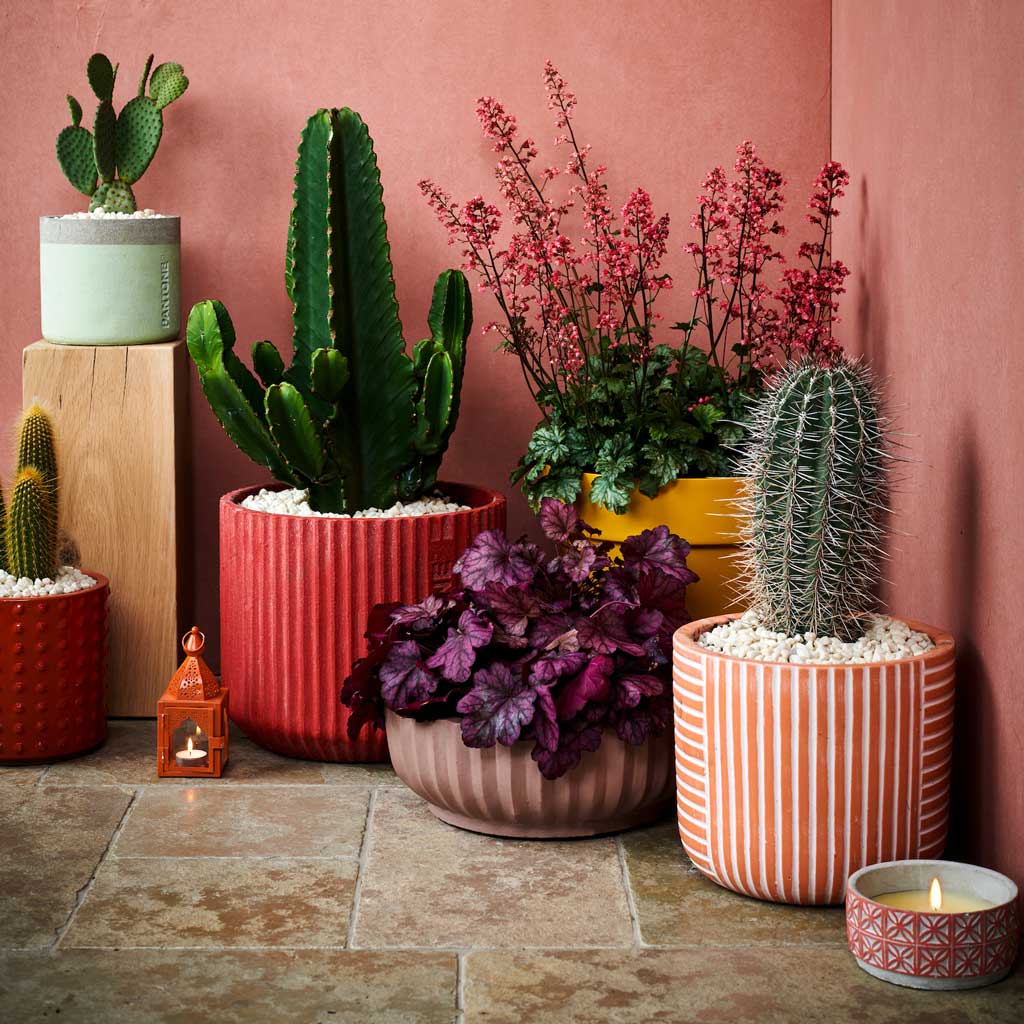 Summer Colour
Summer Colour celebrates the beauty and fun of bold colour. It combines the rich saturation of flowering plants with high impact colours for a burst of vibrancy.
Rich reds and dusty pink accessories are the perfect foil for the intense, velvet green of cacti that can be displayed outside over the warm summer days.
This is a high summer collection that embraces colour and texture to instantly transform outdoor spaces of all shapes and sizes.

Tying into the trend of low-cost gardening, Marcus says that gardeners can transform their space for less by restyling their existing containers and adding some of Dobbies' great value bedding plants for an instant splash of colour.

For those looking to take their small space gardening to the next level, Marcus anticipates more city dwellers will be looking for convenient options. For example, dried compost blocks made from coconut fibre that are compact and easy to carry. These are perfect for balconies and small spaces.

Top plants to achieve the Summer Colour look include Salvia 'Roman Red', Cacti, Palm, Maranta and Heuchera.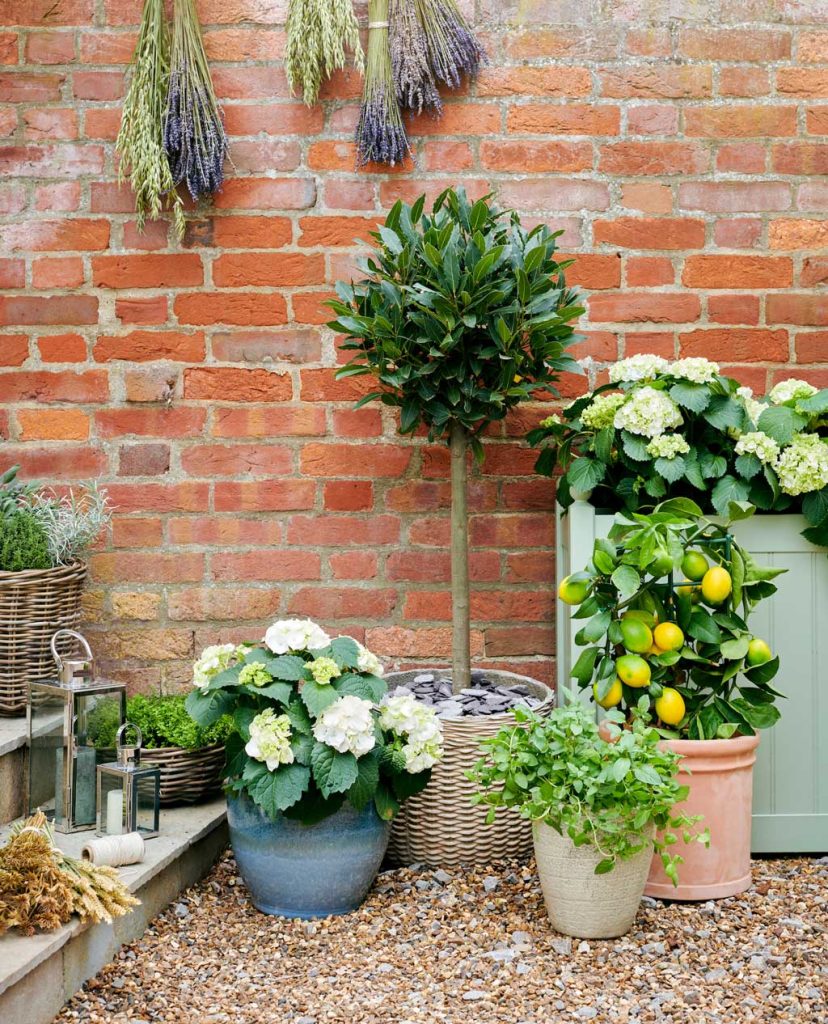 For more 2023 gardening inspiration and advice, visit www.dobbies.com.