[AD] There's so much fun to be had with Plasticine, the original modelling compound that never dries out!
With families staying at home during this time, what better way to create fun and laughter than with a little competitive sport! Here we show you how to create your own Plasticine game to enjoy with your family at home!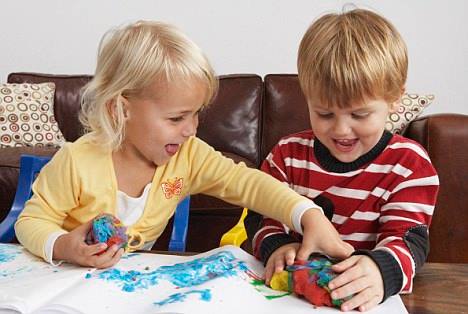 We've taken inspiration from a classic Snake and Ladders game, but you can use your imagination and adapt to how you see fit!
Step One
You will need to create a dice, some counters (enough for each player) and some snakes and ladders. As well as printing off the checkered board to play on. The checkered board artwork can be found at the bottom of these steps!
How to create the pieces
Snakes:

Roll your chosen colour Plasticine into a long thin snake like shape
They can all be different lengths
For added fun, why not add eyes and a tongue
Ladders

Create two sausage like shapes that are long and thin
Place them next to each other about an inch apart
Add smaller sausage shapes at intervals up to create the ladder
Dice

Create a cube out of Plasticine
On each side, using a pencil, add your number
One to six with only one number on each side
Step Two
Create all the pieces above and then place your playing pieces on the start square and the ladders and snakes can be placed anywhere you choose.
Step Three
The first player to roll the number one on the dice can take their turn first. The players then go around in a circle and roll the dice once each turn.
Step Four
The players will each move their playing piece depending on which number the dice shows. If they land on a snake's head, they have to go down to where their tail is. If they land on the bottom of a ladder, they get to climb to the top.
Step Five
The first player to reach the FINISH square will be crowned the winner of the game, but they have to roll the correct number of squares to finish.
Click here to download and print off the checkered board!
We'd love to see your Plasticine games creations! Why not have a go at the above game, take some pictures and tag us in them by using @Flair_GP on Instagram or Facebook!