This week on UKMums.TV, we're in the midst of our #DisneyPrincessWoodenToys takeover! Character Options has joined us to introduce their latest eco conscious collection of toys.
Made from FSC® certified wood, these beautiful toys are based on the princesses from Disney's magical tales! Carefully designed with younger children in mind, they are perfect for any little Disney Princess fan!
You can read more about this fabulous collection here. But first, let's consider some of the reasons why wooden toys remain so popular today.
Wooden toys are believed to have been around since the Stone Age – more than two million years ago! They may not have the sounds, lights and other high-tech functions that some toys have but they do have a timeless appeal that has ensured their place in the toy box! So let's consider some of the reasons why families continue to choose wooden toy play…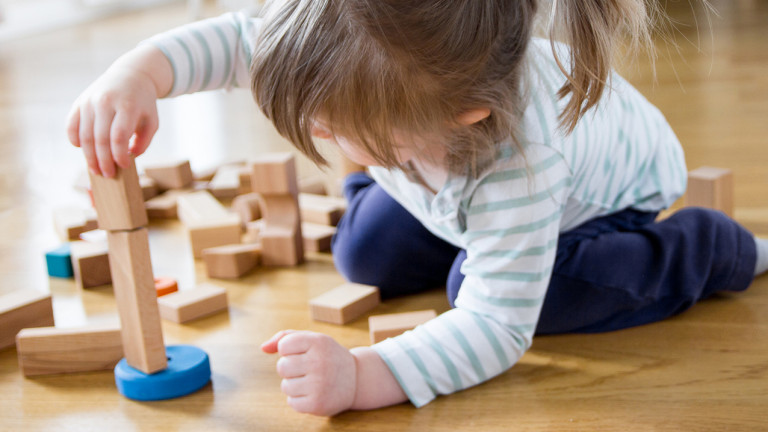 Environmentally sound
Ranges like Character Options' World of Wooden Toys, which are made from responsibly sourced, certified wood make for a fantastic environmentally friendly option! As an organic and renewable substance, items made from wood are biodegradable and can be recycled.
Durability
Wooden toys also brilliantly durability and will often withstand many lifetimes' worth of play! These toys are designed to withstand rough treatment from their young owners, which means that can be passed from one generation to the next! Plus, because they're not packed with the latest technology, they seem to transcend time!
Safe
Not only is wood a natural material, it's also strong, sturdy and it can be shaped into smooth, chunky pieces. This means that wooden toys can offer a lovely safe option for the youngest of children!
Supports early development
Wooden toys come in all shapes and sizes and each one packs a host of developmental benefits. Take stacking and sorting games – they help improve fine motor skills, enhance dexterity, hand-eye coordination and problem-solving skills. Figures and playsets often support these skills too, while also helping to improve storytelling skills and fostering a child's imagination and curiosity.
Encourages imaginative play & aids concentration
Wooden toy play has a beautiful simplicity about it. Without the distraction of sounds, lights and all of the other features found in many modern toys, children can take control of their imaginative play!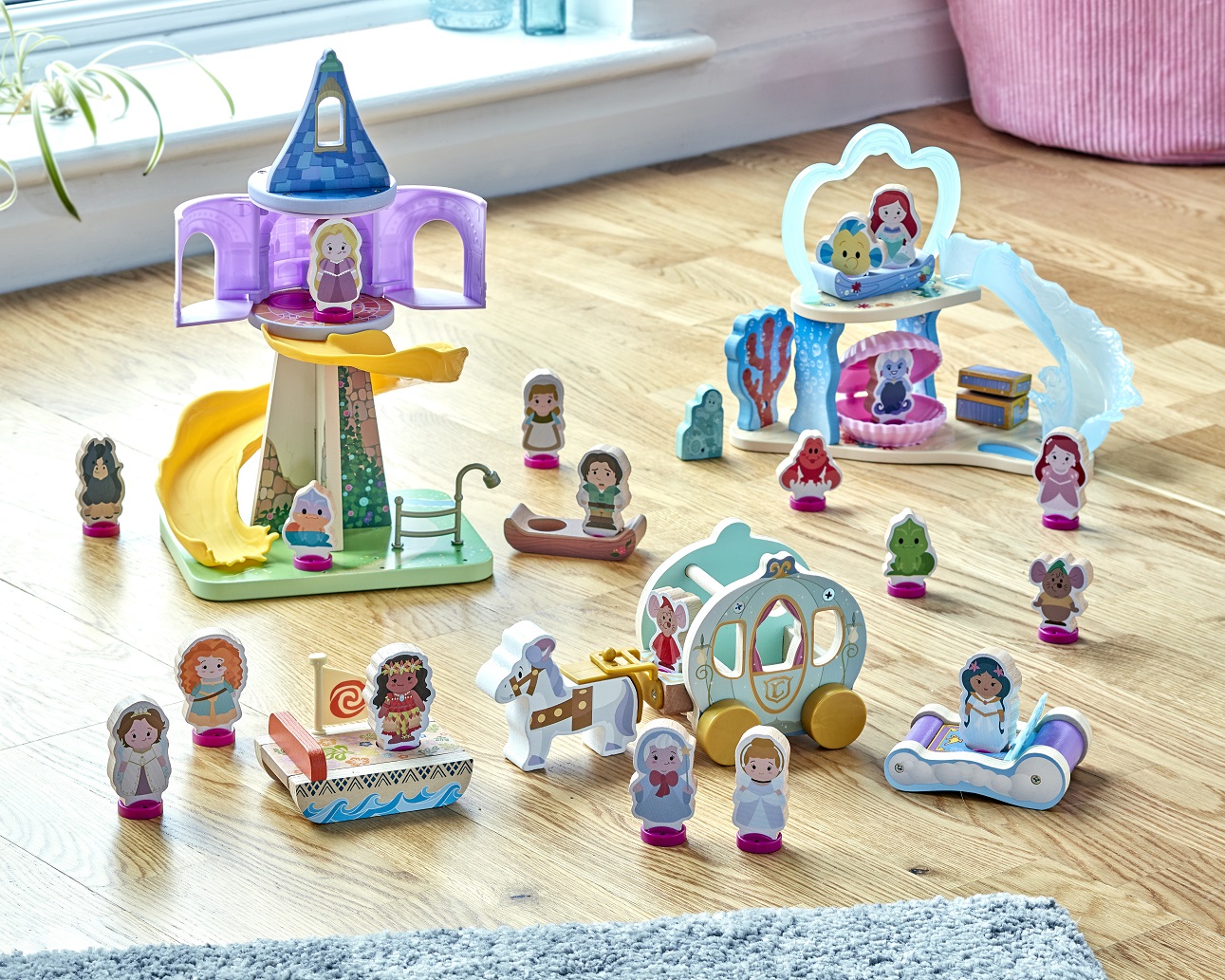 There are so many beautiful wooden toys out there, but if you know a child who loves Disney, the Disney Princess World of Wooden Toys is a must-have! The collection is available now from The Entertainer, Argos, Amazon, Very, JD Williams, John Lewis, Hamleys, Selfridges, Sainsbury's and Tesco.
To head back to the main takeover hub, click here – you could win the entire Disney Princess World of Wooden Toys collection in our on-site comp, there's free Disney Princess activities to download, plus plenty more to discover!