One of the best parts about the festive period is the opportunity it presents to bring friends and families together to spend time with one another. And whilst it's always nice to sit and chat, catch-up and eat good food, there is almost always time to whip out a game or two… after all, a bit of friendly competition is a key part of a traditional British Christmas!
But what are the hottest games of the season? Here is our pick of the best family games that are bound to make everyone smile.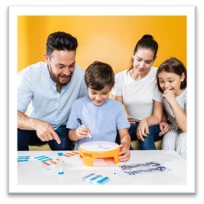 Spindoodle – RRP £27.00
The clue cards may seem simple in this fast-paced doodle challenge game but once the Spindoodle™ canvas starts to spin while you draw, players will be laughing out loud as teammates try to guess the dizzying doodles for points. Give this doodle toy a whirl and see if you can keep up.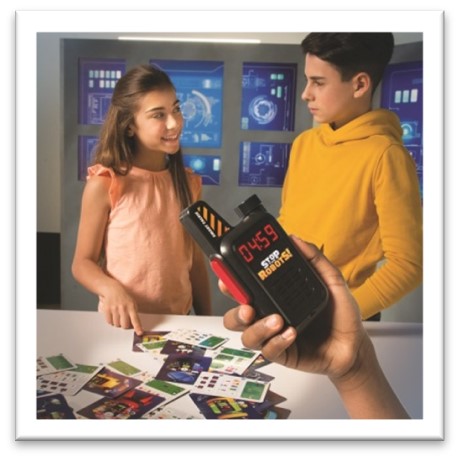 Stop the Robots – RRP £19.99
This is the game that invites players to work together in a bid to Stop The Robots! Set in a world where crazy robots are threatening the city, this new cooperative game requires players to find and destroy them before it's too late! Players can use voice recognition walkie-talkies to talk to their virtual partner. They'll need to work together to identify the robot, solve the puzzles, and cut the correct wires!
Kids Against Maturity – RRP £19.99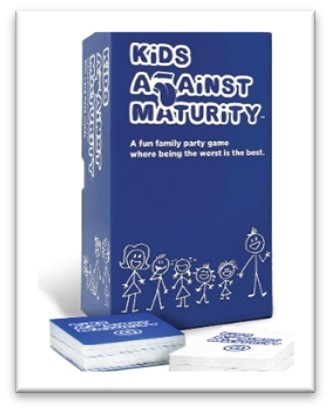 The perfect game for unwinding after a day at school. An ideal way to spend a cold and rainy weekend. And a brilliant parental tool to approach playtime and family time over the Christmas holidays … It's impossible not to love this award-winning, fill-in-the-blank game.  Its age-appropriate toilet humour and witty innuendos for adults, makes Kids Against Maturity enjoyable for players of all ages, from 8-years-old and up. Easy to learn, simple to play, and hilarious, this game is a staple for every family home.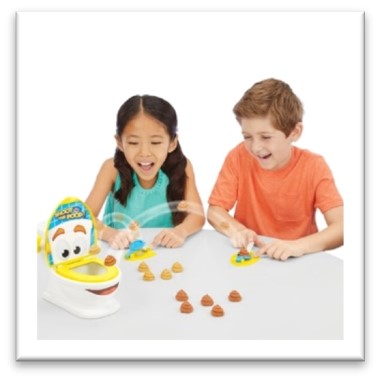 Shoot the Poop – RRP £26.99
Meet Tank! He's the talking toilet who loves to play. It's up to you and one other player to get your fun flingers and form a doo-doo duo! Be the first player to launch all six of your poopy projectiles into Tank's mouth.
Tank will cheer you on as you take aim, ready, and fire away! This family dexterity game helps children develop fine motor skills, and it's finished in a flash. Sink your last floater and win the game!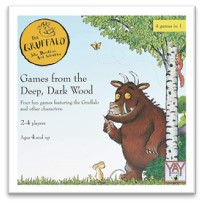 The Gruffalo Games From The Deep, Dark Woods – RRP £24.99
A mouse took a stroll through the deep dark wood. A fox, an owl and a snake saw the mouse and the mouse looked good! Can you help your mouse to get home safely? All you need is a little luck of the dice and a good memory! If you find the image of Gruffalo under the trees you will scare the hungry animals away. A fun and simple game for 2-4 players aged 3+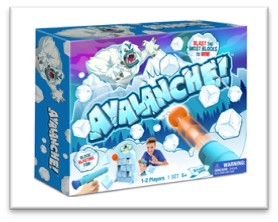 Avalanche – RRP £19.99
This fun, fast, furious action game challenges players to shoot a cannon to knock out the opponent's ice blocks. It will take multiple shots to displace a block, as players adopt an offense/defence strategy! The first player to hit five blocks wins! There are multiple ways to play. In 'Frenzy' mode, two players can battle one another to knock out five blocks. In 'Turn Based' play, players follow a Noughts and Crosses game style. And in 'Time-Based' play, one player can level up their play in practice mode.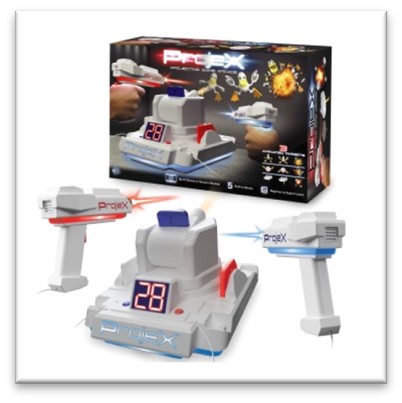 Projex – RRP £54.99
Introducing Projex – the projecting game arcade! This is the game that tests players' speed and skill as they blast moving targets projected onto any light-coloured wall, without the need for TV screens or sensors! The game features three interchangeable image slides that let players project ducks, targets or UFOs, each with different sound effects. Players can choose from five built-in games and three skill levels, with target pointers on both blasters to help with their aim. Play solo, head-to-head or in co-op mode!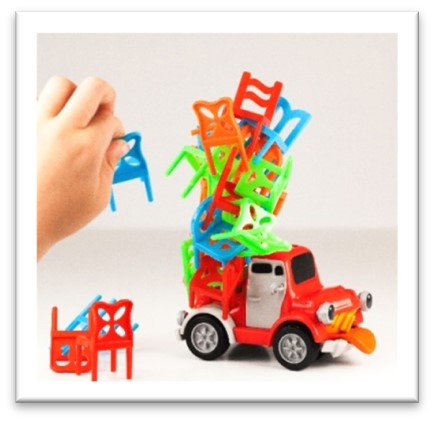 Pick up Pete – RRP £21.99
Pick-Up Pete is the first ever self-driving truck in the game aisle! Pete the Pick-Up Truck loves helping people carry their belongings. Take turns stacking your chairs in the back of Pete as he drives round and round in a circle. The player who stacks all of their chairs first wins the game! This stacking game comes with Pete and 24 coloured chairs in 4 different colours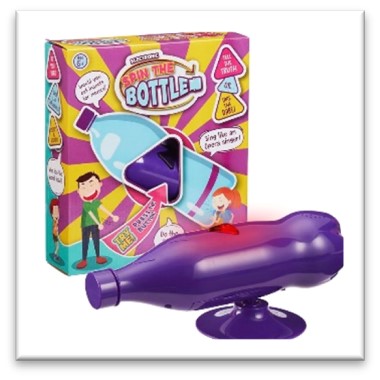 Electronic Spin the Bottle – RRP £19.99
With Spin the bottle, players must dare to perform songs and dances, or answer Truths to reveal what they really think! This hilarious game features hundreds of questions, truths and dares to create the ultimate family challenge game!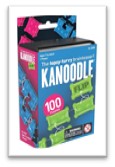 Kanoodle Flip – RRP £15.00
Get ready to bend your brain with Kanoodle® Flip! Flip the pieces end-over-end to get from the starting point to the finish in as few moves as possible. Sounds simple, but this radical solitaire game with the rolling pieces will turn your strategy topsy turvy! The Kanoodle® range of logic puzzles for kids is a great screen-free way to develop strategic thinking, problem-solving, spatial reasoning, and critical thinking.