Ahead of British Science Week (8th March – 17th March), we've taken a look at what fab toys are available on the market for your kids to try!
Cra-Z-Slimy Super Slimy Studio (RRP £29.99)
Turn your home into a slime-filled laboratory with the Cra-Z-Slimy Super Slimy Studio (a bit of a tongue twister, we know)! Slime is having a moment right now and kids will love getting hands-on with it as they experiment with different  glitter-effects, rainbow colours, googly eyes and more! The Cra-Z-Slimy Super Slimy Studio has everything a budding scientist needs to create their very own slimy concoctions!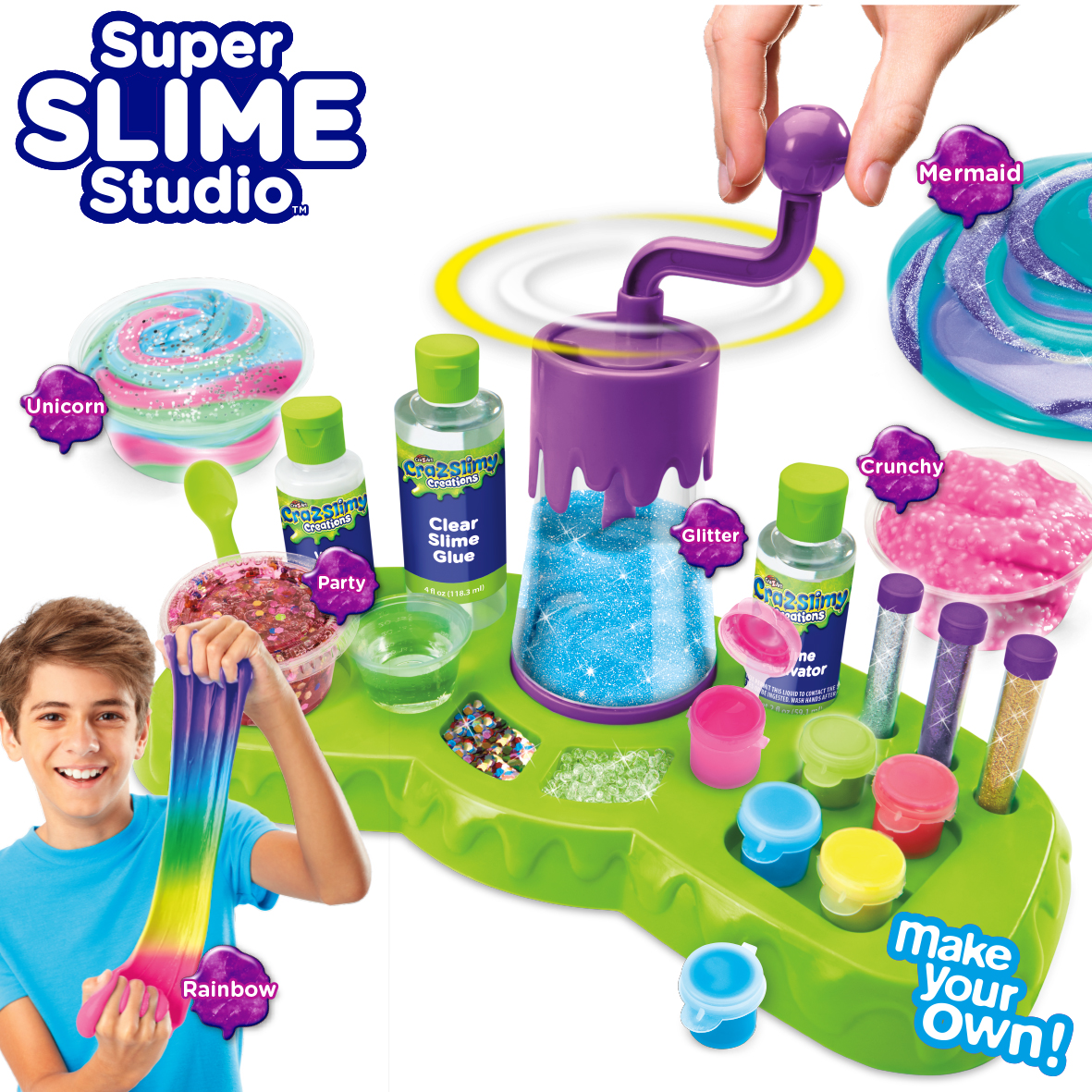 Gazillion Bubbles Turbo Bubbles
Blast bubbles on the go with Gazillion Turbo Bubbles. This hand-powered bubble blaster is perfect for kids of all ages and gets their gross motor skills working as they crank the handle to make bubbles. It's all about the power of force, the quicker they turn the handle the more bubbles they produce equaling more fun! Just screw in the included bubble solution bottle and you're ready to crank the handle for bubble launching action!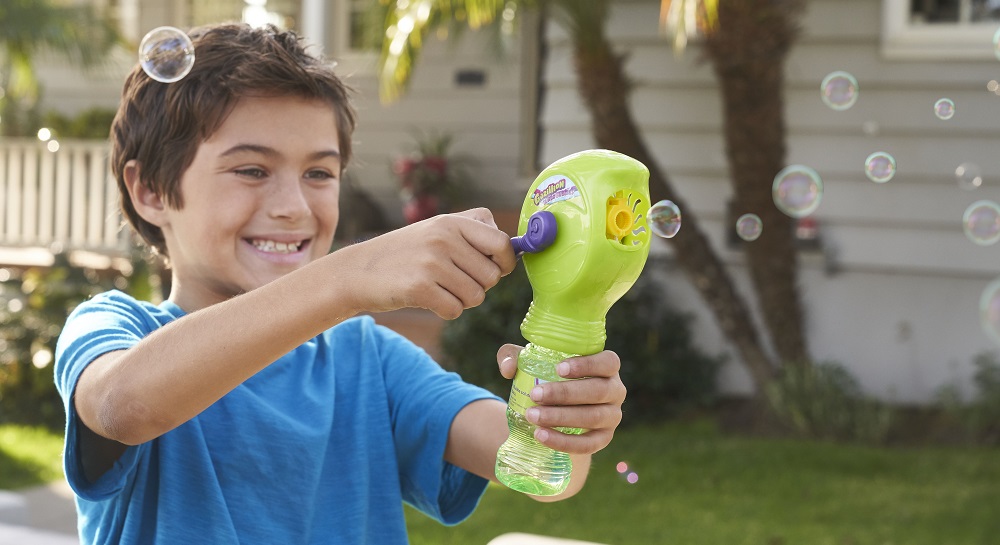 Clementoni Robomaker (RRP £69.99)
The Robomaker contains everything needed to bring incredible intelligent robots to life. Using the cybernetic brain, 3 electric motors, 2 IR sensors, 1 touch sensor, 1 speaker and more than 250 interchangeable components, your child will be able to build 5 robots of increasing complexity that can be programmed manually or via the app. From the X1-Explorer, which can be programmed for movement, speed and sound effects, to the X5-Droid, which can pick up objects and arrange them according to colour there's loads of fun to be had whilst learning the basics of programming! With the exclusive app, it's easy to program the robots from a tablet or smartphone while you learn.
Space Rover Inventor Kit – (RRP £199.99)
For those dreaming about the intergalactic future, this kit from littleBits will help give them the skills they need to one day work for NASA! With examples from pioneers in space travel, you can create your own space rover, giving it what it needs to best discover the universe. Space exploration is the next frontier, and this is the building block to train the next generation for our space revolution! After making up the kit with the parts provided, connect your creation to the app which teaches kids how to code and change the colour of the light or noise coming from the kit!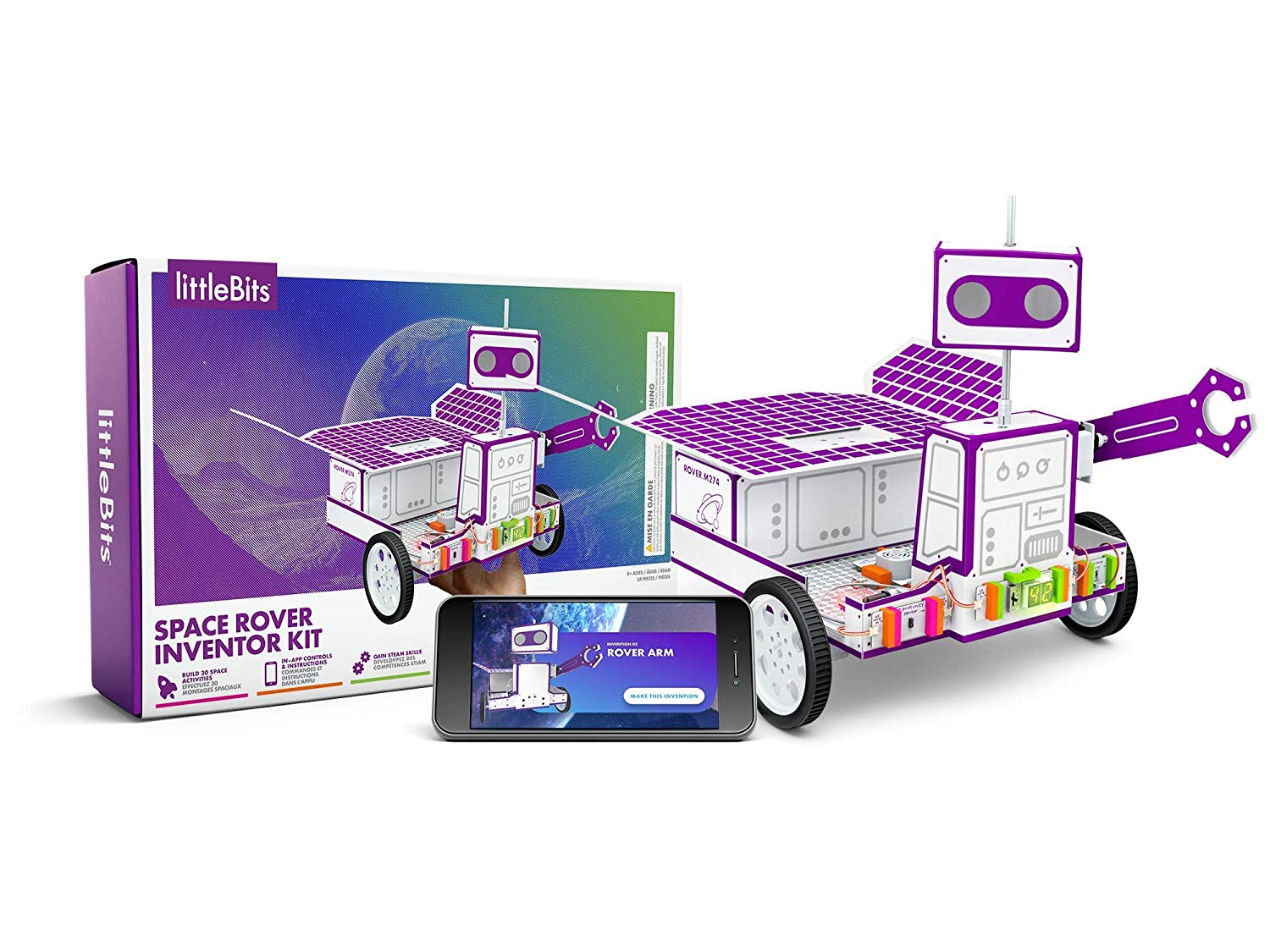 How will you be getting involved this British Science Week? Let us know over on Facebook and Twitter @UKMums.TV