The Easter holidays can be a great time to get your craft on; and a lovely way to spend a creative morning with the kids too. These fun and creative Easter crafts are simple to make but will keep the whole family entertained for hours.
Painted Eggs
One of the most straightforward crafts, that doesn't need very much preparation – or supervision – is simple painted eggs.
For under 10s you can hard boil them first, to prevent any mishaps, then let them loose with the paints. Water based paints such as watercolour or poster-paint works really well. But you can also use acrylics for a lovely glossy finish.
For the over 10s, let them try their hand at blowing the eggs before they paint them.
Pierce a small hole at the top and bottom of an uncooked egg, then hold over a bowl and blow the contents of the egg out through the top hole.
The white and yolk will come out of the hole at the bottom of the egg, leaving you with just the shell, which you can then paint.
It's a bit fiddly but the results can be amazing!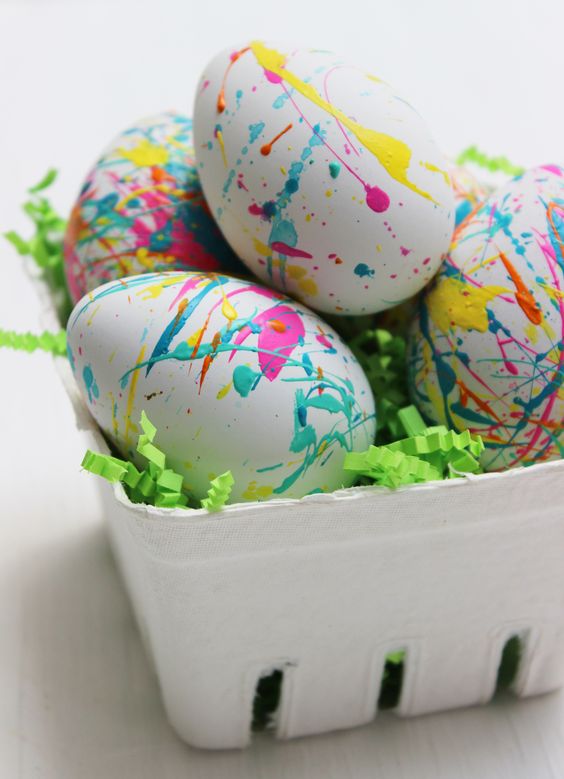 Button Easter Craft
Button craft is a really fun way to create a striking image; and is so simple to do.
Collect brightly coloured buttons from charity shops. Or you can speed up your button collection by buying in bulk. Websites like Hobbycraft and Baker Ross sell huge packs of buttons – both plain and patterned – that are perfect for button Easter crafts.
It's a good idea to group the buttons into colour order before you make a start; this is a great job to give to the kids!
Older children can create more complicated templates – liker this fab Easter chick.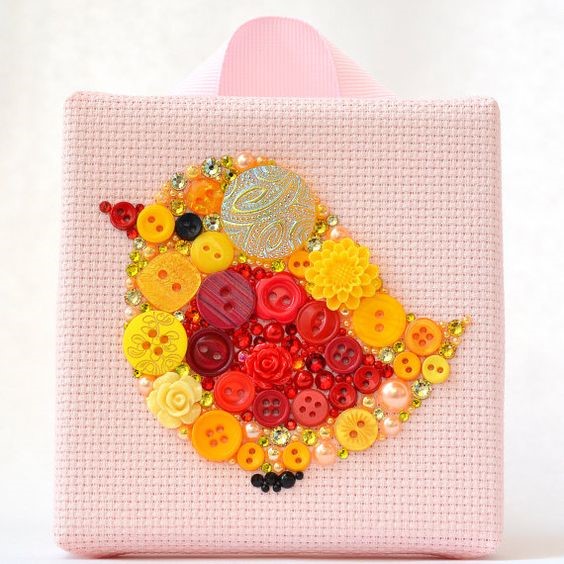 But for younger children, simply draw an egg shape on a piece of card and get them to fill in the shape with buttons. Gluing the buttons into place.
A Cultivated Nest has a lovely example here. She has used hot glue for this design but PVA glue (or Mod Podge) will work really well and be a safer, better option for small children.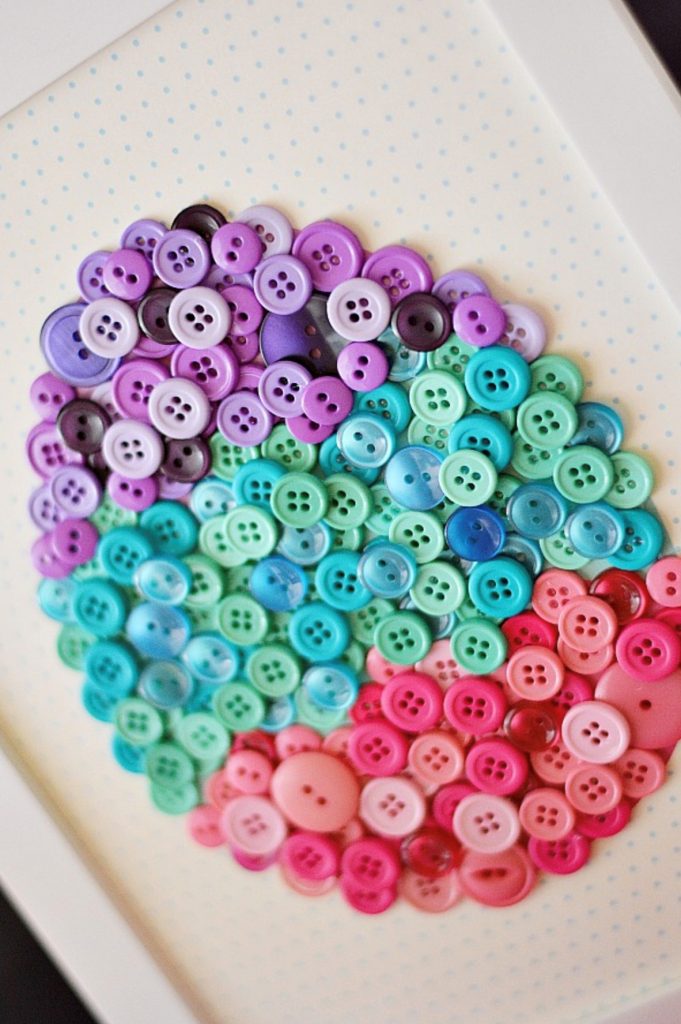 Paper Egg Wreath
This fab easy paper Easter wreath by The Resourceful Mama is a really simple and effective way of using up scrap coloured paper – or even wrapping paper – and makes a sweet decoration for Easter.
This is a simple make for crafty kids but, for pre-schoolers, you can start the process off by marking out egg shapes on to the paper, for little hands to cut around with safety scissors.
Then glue into place on a circle of card.
It's as simple as that!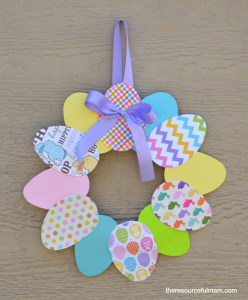 Finger Print Easter Cards
Fuelled by Latte has created these adorable finger print Easter cards; another fun and creative Easter craft you can do with your children.
They're a great way of getting little ones involved with Easter crafting. Super simple to make and a quick fix if you've forgotten to buy Easter cards.
Plus they also make great gift tags for Easter eggs!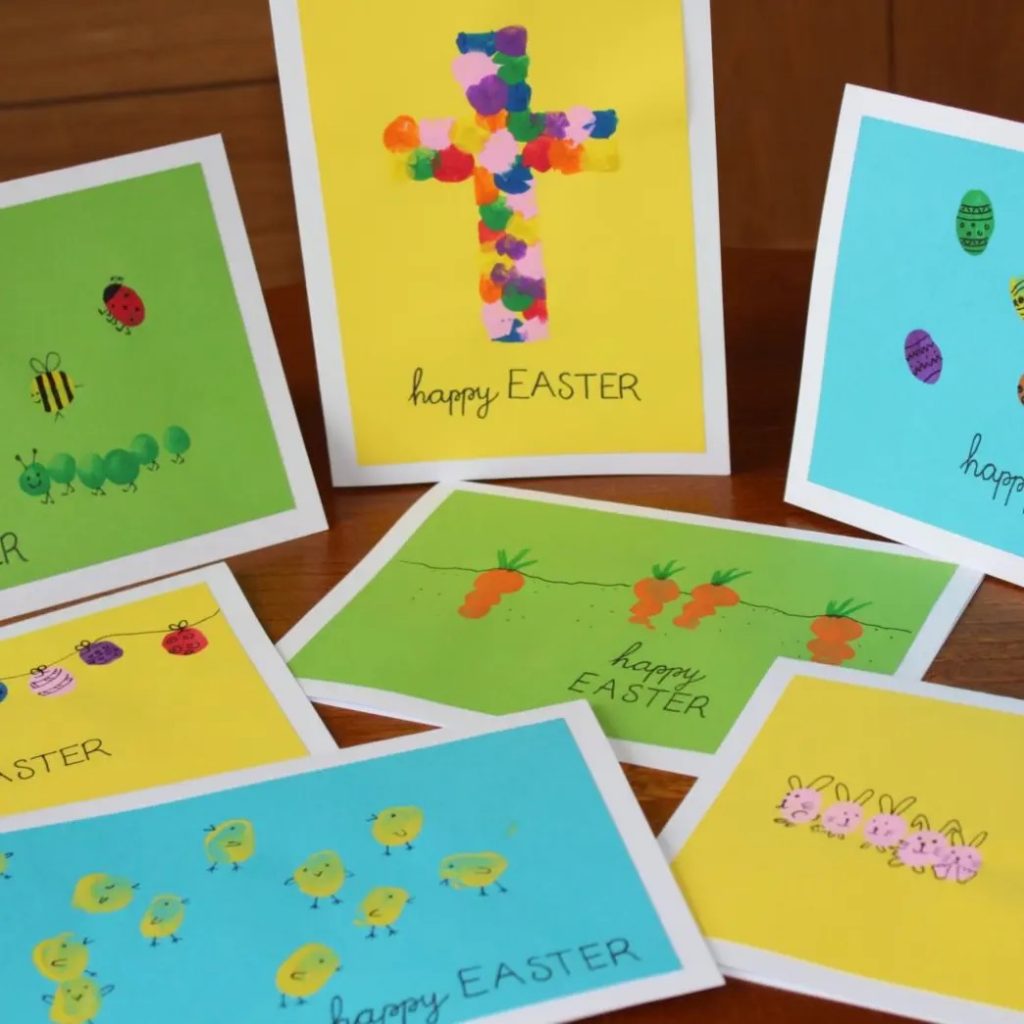 Salt Dough Easter Decorations
Finally, The Listed Home has a really simple recipe for salt dough. Made with just flour, salt and water, it's environmentally friendly and non-toxic.
It's so easy to make; suitable for kids of all ages. And you can create pretty Easter ornaments that can come out year after year.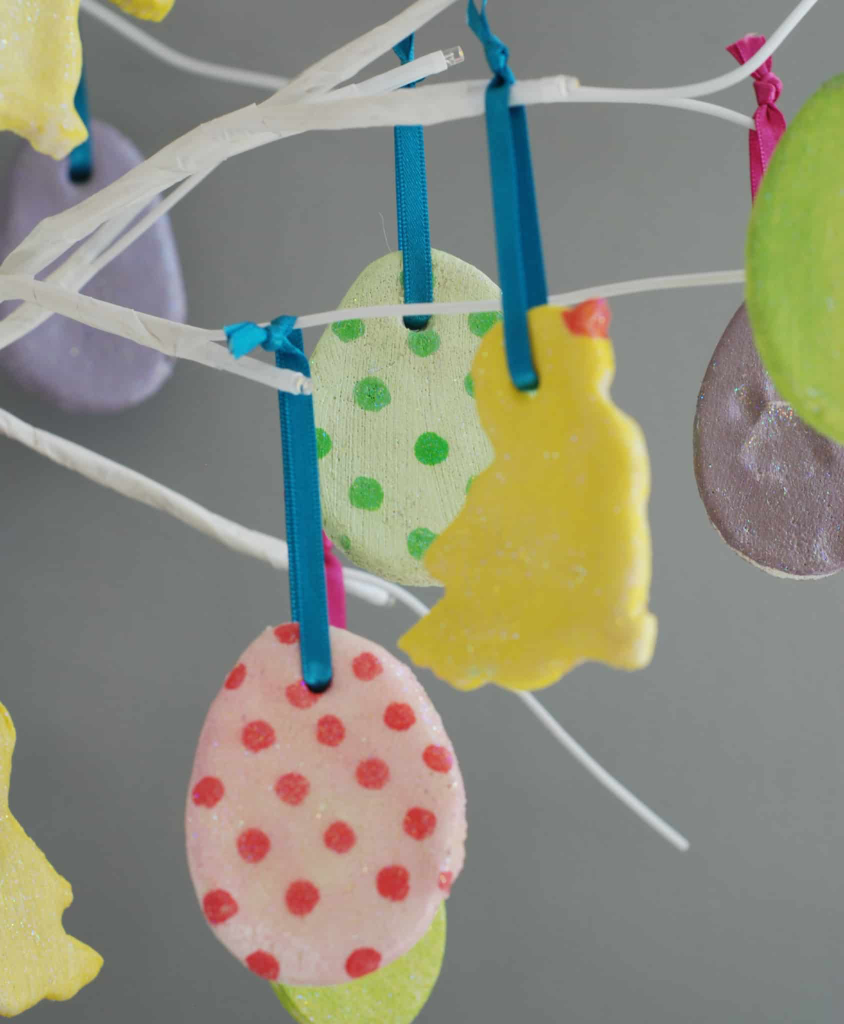 Et voila – 5 of the most fun and creative Easter crafts you can do with kids!
Something for every age group and lovely for adults to join in with too.
If you've enjoyed these crafts and are looking for something else to occupy the kids during the Easter holidays, why not take a look at our Easter baking feature.
Jam packed with inspiration to satisfy the sweetest tooth and another great way to spend a creative afternoon with the family.