This year has been an exciting one for the UKMums.tv team, not only have we had a brand spanking new website and editorial team but we have been flooded with Mums Choice Awards entries! It's no question that kids love toys right from birth, whether it's a mobile or soft toy and we've loved testing the entries for the 'Best Baby Toy' category. We are pleased to name our winner for Best Baby Toy as:
Name: Flora the Animated Bunny
Price: £42
Website: www.gund.co.uk
Manufacturer: Enesco
"Flora the animated bunny is a soft rabbit presented in a white fabric for her fur with a silky pink fabric lining for her big bunny ears. Featuring a cute voice, she invites toddlers to play, moving her ears in a 'peek-a-boo' motion by covering her eyes, while singing the popular childhood song 'Do Your Ears Hang Low'.  Standing at 30cm tall, Flora is surface washable and suitable for children from birth."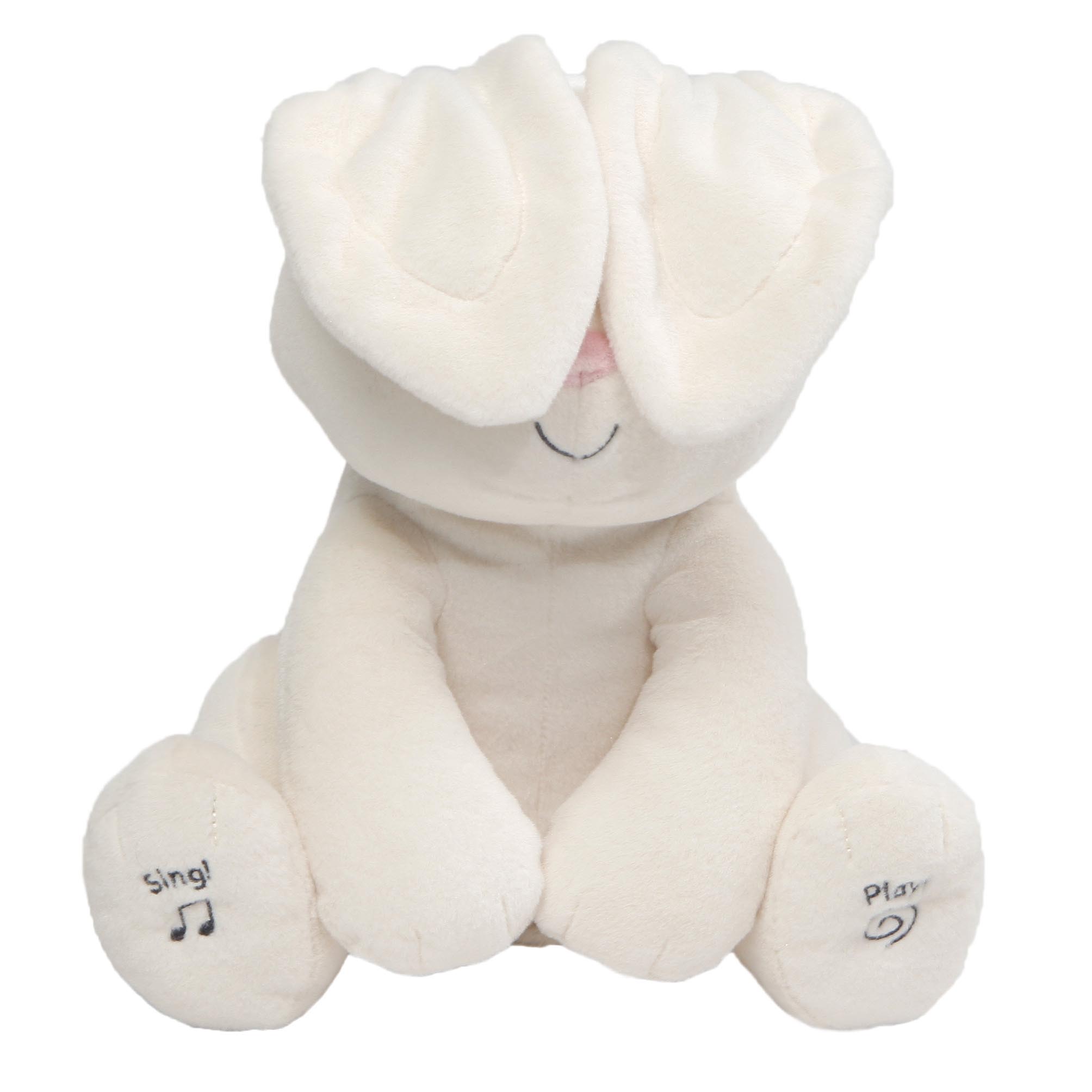 Why UKMums.tv loved Flora the Animated Bunny – Our tester said: "This is a lovely soft toy for babies. With moving ears that cover her eyes while she sings 'Do Your Ears Hang Low,' Flora will leave your baby in awe."
If you want a chance to win your very own Flora the animated bunny, enter our competition here!