Bath time is fun for both you and your little one as it's a time where you can bond by splashing around, popping bubbles and more importantly, washing them. Sitting under the Nursery and Childcare Accessories category, we are proud to name our favourite Bath Time Product for 2018 as:
Name: Sebamed Baby Bubble Bath
Price: £4.89
Website: Sebamed 
Manufacturer: Sebamed
"100% soap and alkali free, Sebamed Baby Bubble Bath contains an extra mild tenside complex for gentle cleansing without dehydration. Carefully designed with the same pH 5.5 value as healthy skin, the Gentle Wash supports the development and stabilisation of the skin's natural protective acid and offers soft controlled foaming."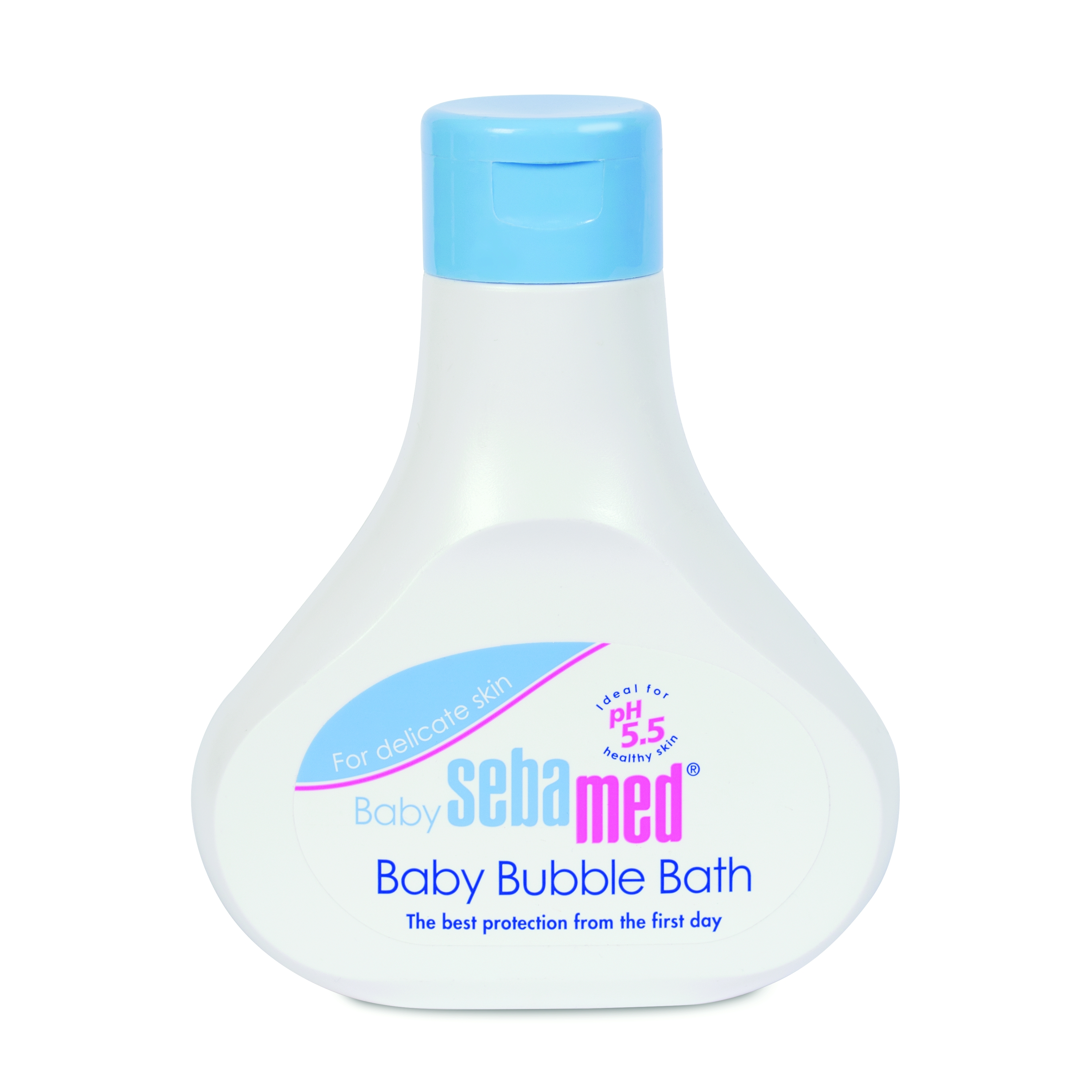 Why UKMums.tv loved Sebamed Baby Bubble Bath – Our tester said: "This bubble bath has a lovely, gentle perfume, with just a touch of camomile. The bubble bath is contained in a nicely shaped bottle, helping possibly wet or slippery hands to grip it firmly. Just a few drops create more than enough foam to gentle wash your little one, so although it may feel expensive, it will last quite a while."
Fancy winning a range of Sebamed products for you and your little one? Why not enter the competition here!