We've been testing games that are fun for all the family here at UKMums.tv and are proud to name our favourite game for 2018 as:
Name: FReNeTiC™
Price: £22.99
Website: Accentuate Games 
Manufacturer: Accentuate Games
"FReNeTiC™ is a new word game that uses element symbols of the Periodic Table! Players race against the clock to form as many words as possible using the Element symbol tiles, and score points equivalent to the atomic numbers of each tile used to create the word. For example Ba Na Na = Banana = 78 points. The first player to 1,000 points wins!"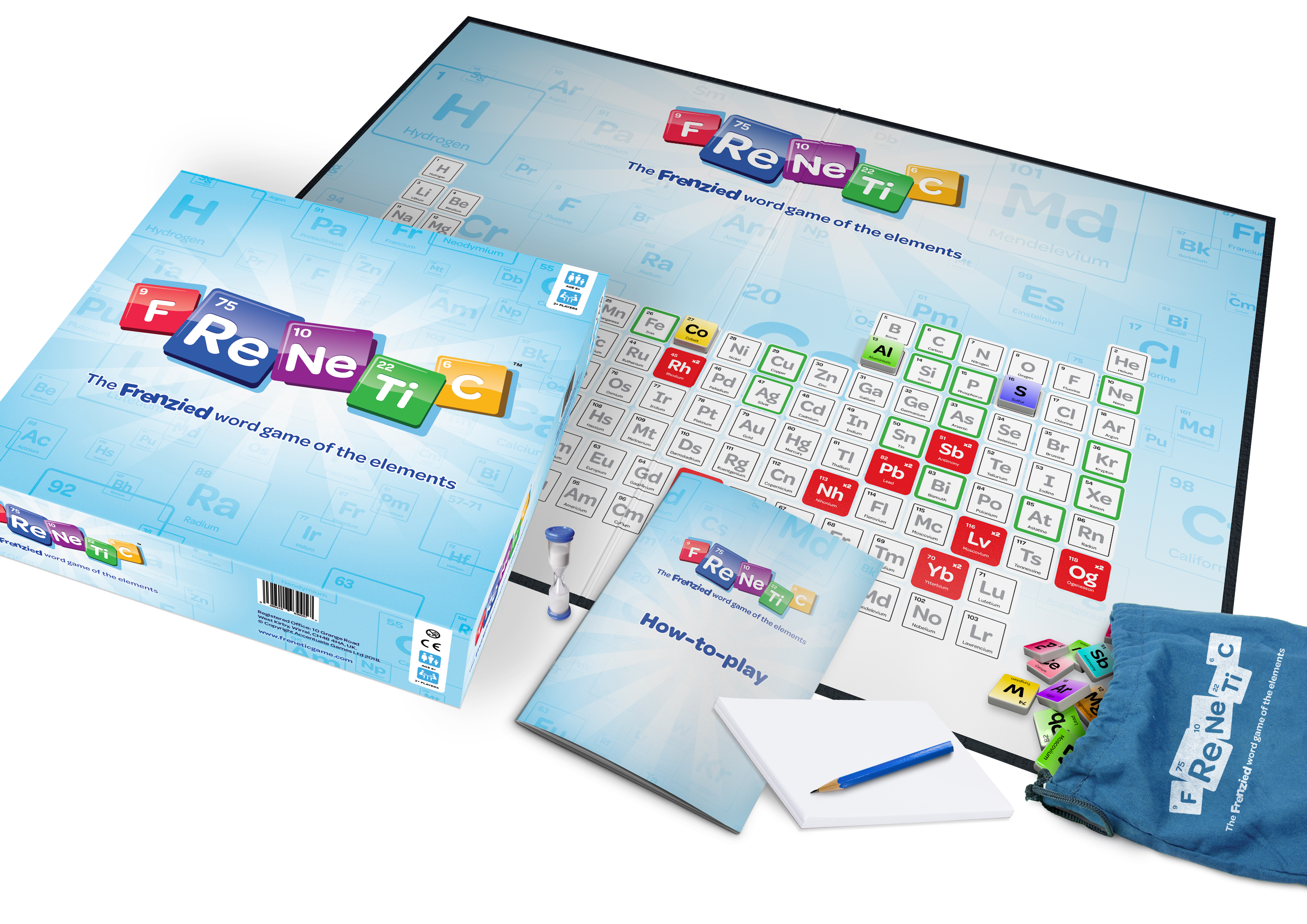 Why UKMums.tv loved FReNeTiC™ – Our tester said: "This is an excellent word game that cleverly teaches players the symbols on the periodic table while helping to improve players' spellings."
Fancy winning your very own FReNeTiC™? Click here to enter our competition!