It's not just nursery products and pre-school toys we've been testing over the last few months we've also tested some great toys for the older kids too! We are pleased to announce our favourite toy for children aged between 8 – 11 years as:
Name: Rush Hour
Price: £17.99
Website: Thinkfun
Manufacturer:  Thinkfun
"In Rush Hour, a sliding block logic game, you have to battle the gridlock as you slide the blocking vehicles out of the way for the red car to exit. With 40 all new challenges, players can progress at their own speed. As one of the best logic games of all time, Rush Hour is a must for every household."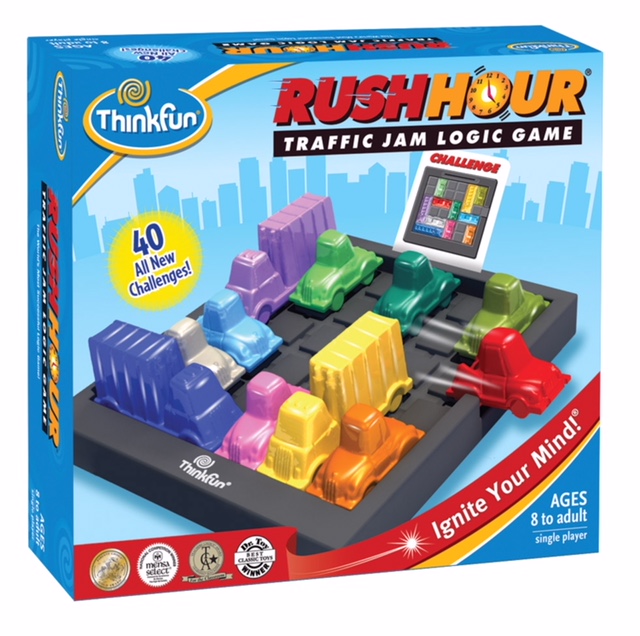 Why UKMums.tv loved Rush Hour – Our tester said: "This is an excellent game that will test your logic skills and get you off your electronic devices! Hours of fun to work all the puzzles out. In a larger setting, this game could be used as team challenges with 2 or more sets to encourage turn-taking and promote teamwork. Would definitely recommend."
How would you like to win your very own Zingo? Well now you can, enter our competition here!