Getting outside and having some playful summer fun is one of the best ways to spend an afternoon, when the sun is shining. Here's a little collection of the best lawn games, that'll keep your whole family occupied for hours.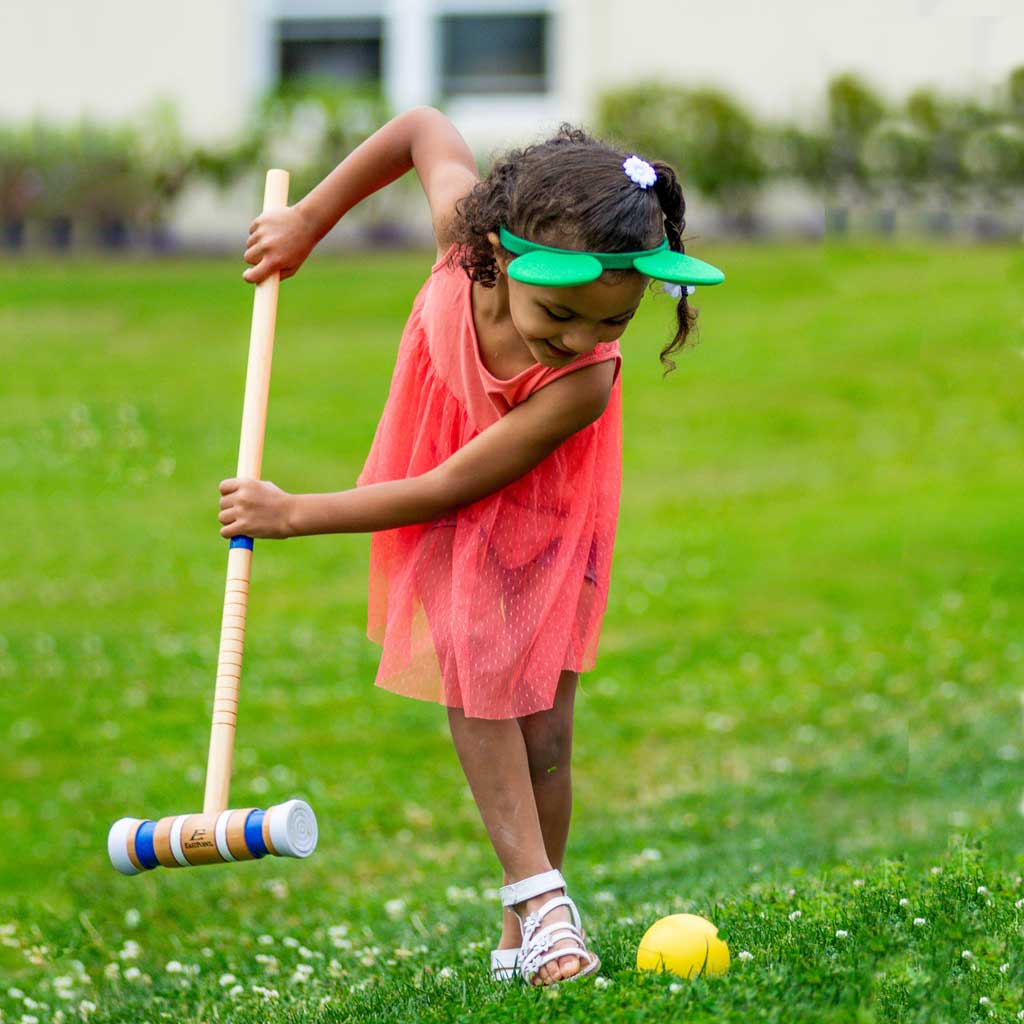 What is the Oldest Lawn Game?
Even though a lot of people might think that croquet is the oldest lawn game. it might surprise you to learn that the oldest known game is 'lawn bowls'.
You may also know it as pétanque, bocce or simply bowls.
The aim of the game is for players to roll their balls towards a smaller target ball, to see who can get their ball closest. It's a simple game but one of the most fun!
It's easy to see why it's still being played after all these years.
What Other Games are Played on a Lawn?
Family favourites such as Twister and Operation have a new twist. These new versions all attach to the garden hose and sprinkle the players with water!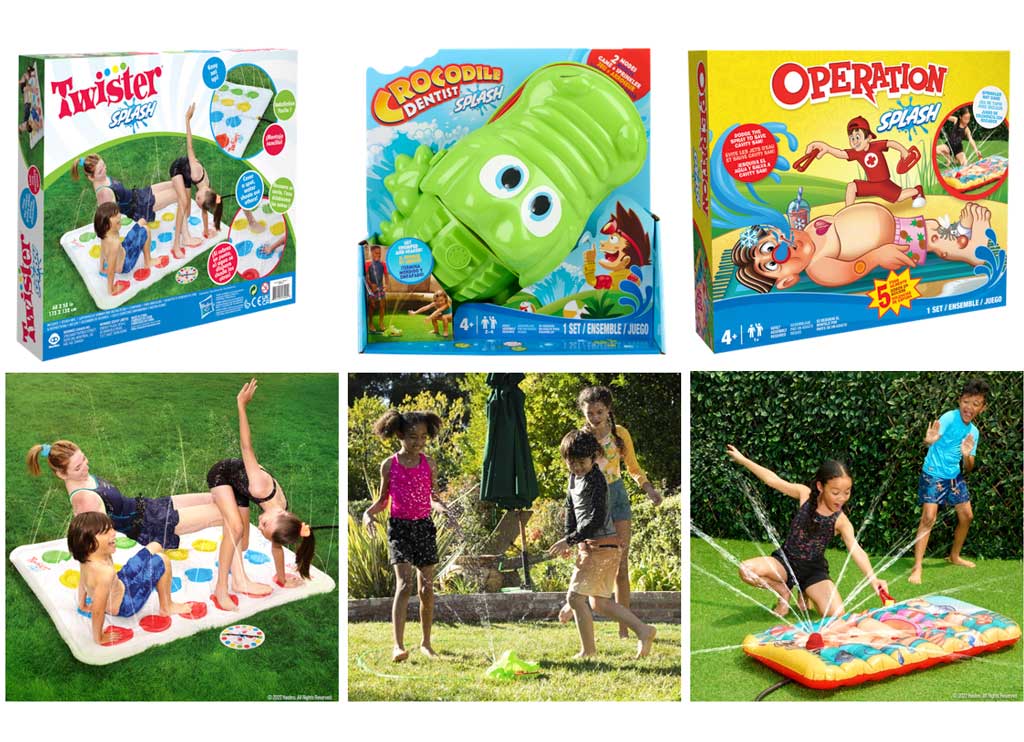 Hasbro Twister Splash Game by WowWee — RRP: £19.99
This spin on the classic game of Twister is loads of outdoor fun! Just like everyone's favourite Twister game, players of Twister Splash Game follow hand and feet placements; directed by the included spinner.
But now, those coloured spots spray water!
Hasbro Crocodile Dentist Splash Game by WowWee — RRP £19.99
Kids will love playing dentist with Crocodile Dentist Splash Game! Just like the classic Crocodile Dentist game, kids choose a tooth and press down with their finger…
But now if Crocodile snaps down you get chomped AND soaked!
Hasbro Operation Splash Game by WowWee, £19.99rrp
Players of Operation Splash Game use their lifeguard skills — and go against the clock — to save Cavity Sam by removing all five foam ailments and putting them in the lifesaver ring before time runs out! The longer you take, the more you get soaked!
Which Game is Best for Outdoors?
If you love tennis — but don't have the luxury of a full-blown tennis court, old favourite Classic Swingball is a brilliant option.
Classic Swingball comes complete with an integrated ground spike, a real tennis ball and 2 durable championship bats and is suitable for kids aged 5+years; priced just £24.99.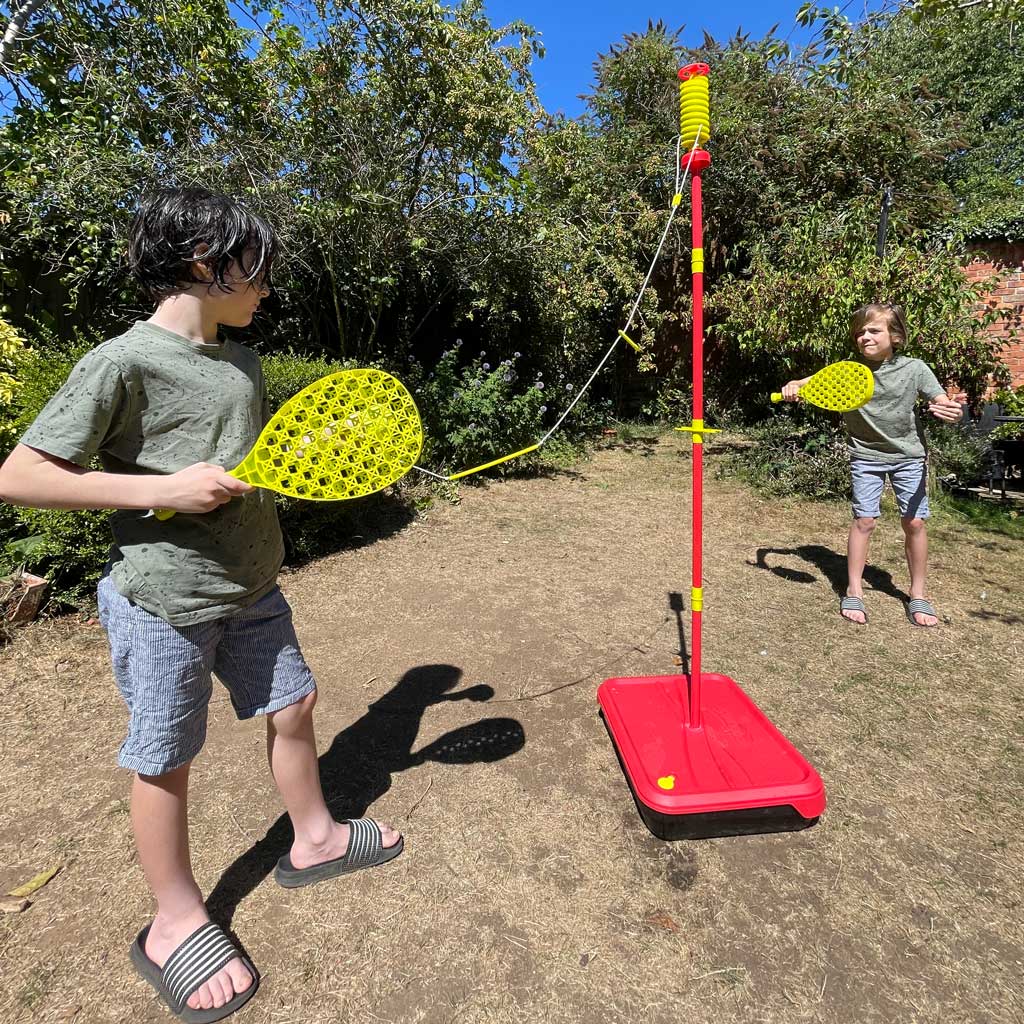 Another option for tennis mad kids is Slingball Stay Active from Character Toys. It's a twist on tennis, catch and uses a slingshot to hurl the ball across to your opponent who will attempt to catch it in their net! Best of all, its £14.00 price point makes it great value for money.
It's a hilarious game for all the family and is absolutely brilliant for the beach too.
Our testers really enjoyed seeing who could launch the ball the furthest!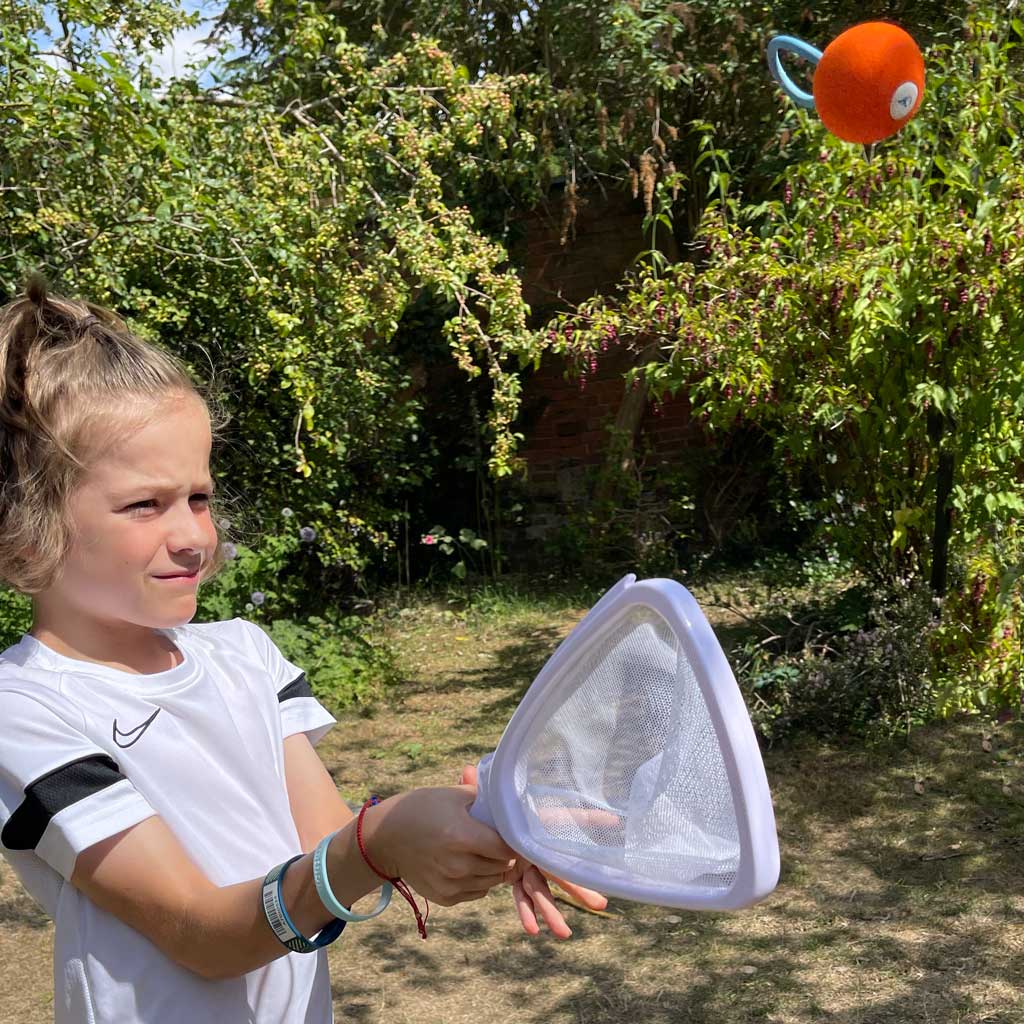 Another favourite outdoor game — perfect for family members of all ages — is Cornhole!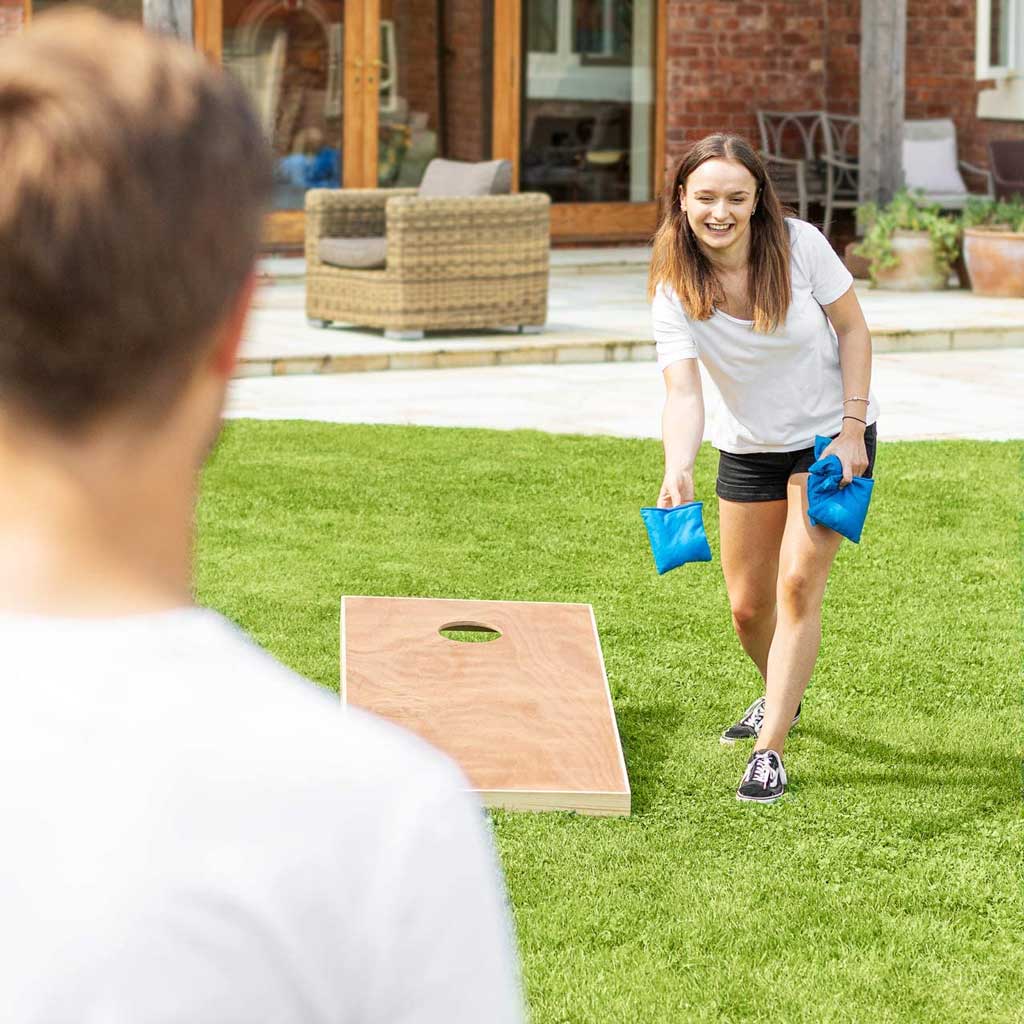 You can buy Cornhole sets on line — or even make your own board (a 48 x 24 inch rectangle, made of plywood, with a hole in the top) and buy the beanbags and other accessories separately.
What is Cornhole?
Cornhole — as it's affectionately known as by many southeastern Americans — is also sometimes known as Bean Bag, Corn Toss or even Soft Horseshoes.
It's a really simple game, thought to have originated in Germany in the 14th century. But — as with many things — nobody really knows it's true origins. All we can say is that it's really, really good entertaining!
Players take turn to throw their beanbags at the two boards which face one another; trying to land their bags on the platform at the other end.
It sounds very simple but it's incredibly tricky. And it can get very competitive! Fab for families of all ages.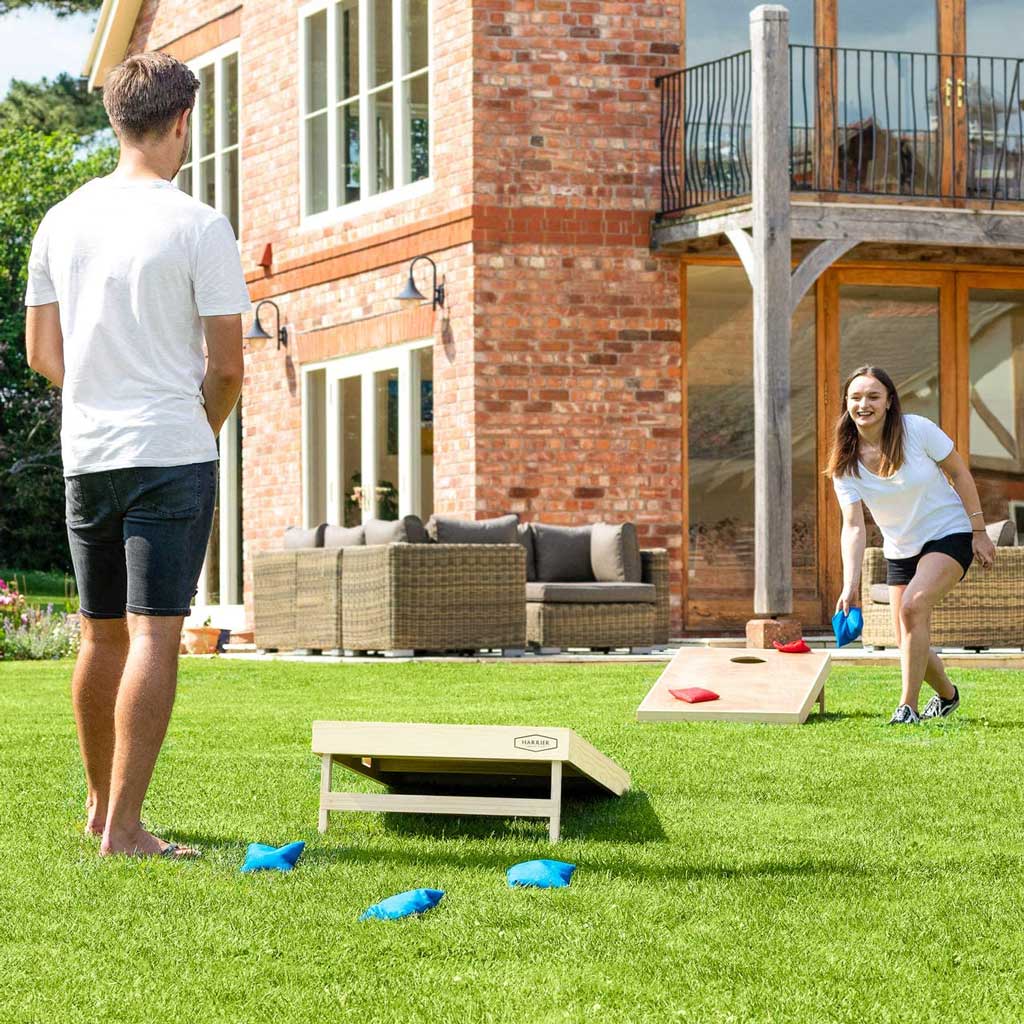 All of these games make for brilliant family fun — especially in the school holidays when you're looking to entertain the kids.
Let us know what your best lawn games are in the comments below — we'd love to hear!