The first month of a brand new year… so much newness and anticipation! It's a little like opening a brand new notebook. We've gathered together a few of the things we're loving this month. Including a smashing new show for the kids to watch; Jade Armor.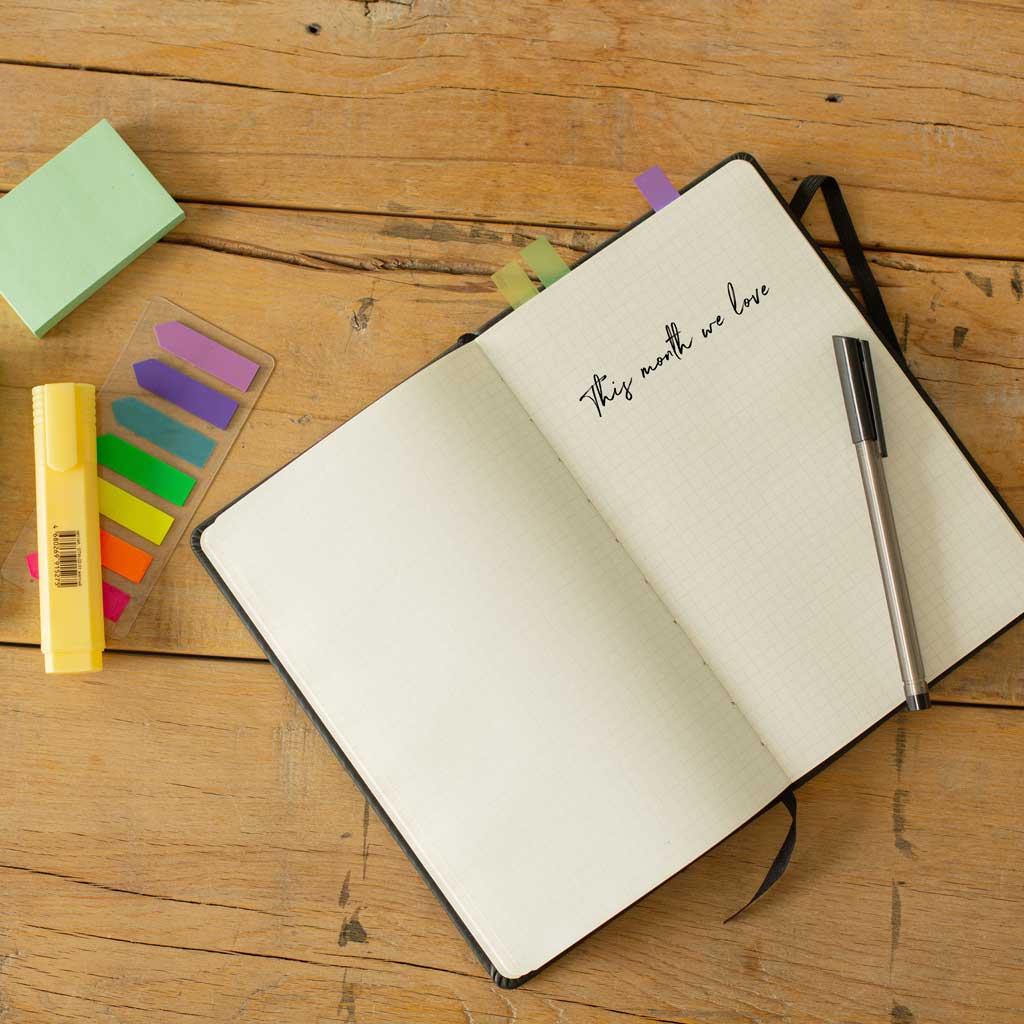 We're also topping up our light levels with a game-changing light from Lumie. It's perfect for people who suffer seas
Here's what we're loving in October.
We're Watching
The kids will love Jade Armor on Cartoon Network!
Lan Jun is a martial arts loving teen who must learn the ancients secrets of her family, and face the unexpected after wearing a mysterious jade bracelet.
With the help of her friends, Theo and Alisha, and the mystical Beasticons that accompany the Armor, Lan Jun is thrust into a series of action packed adventures.
Each day (at 4pm!) watch Lan Jun contend with both an evil array of super villains and the very real trials of teenage life.

We're Reading
The Peekaboo Book Series by Camilla Reid & Ingela P Arrhenius from Nosy Crow won silver in the Mum's Choice awards!
This exciting, multi-sensory board book series comes with 10 easy-to-use peekaboo sliders to push, pull or turn.
Plus a funny rhyming text and a surprise mirror ending for babies and toddlers! Connecting with faces and playing peekaboo is one of the first games that babies play.
We Also Love…
Sweary colouring books (strictly adults only)! Plus a cheery pop of red lipstick which will brighten up the dullest January day.
Check out everything else we're loving this month…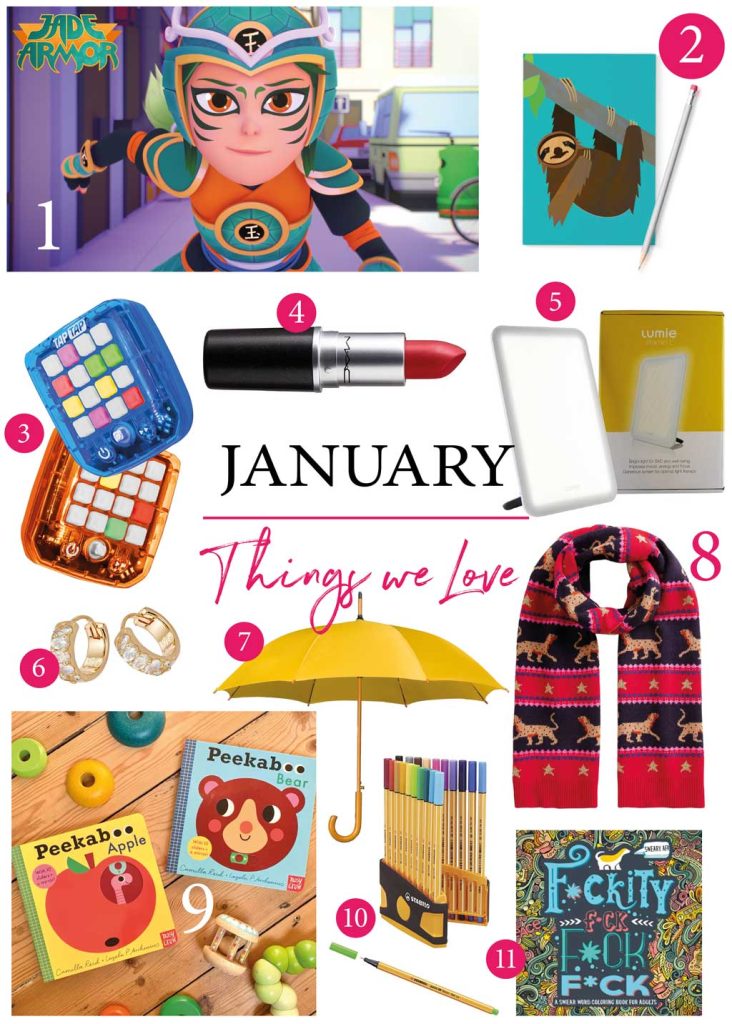 1. Get to know Lan Jun by following her adventures in Jade Armor, only on Cartoon Network! | 2. Pygmy Sloth A6 Recycled Notebook – Ellie Good Illustration RRP £4.25 | 3. Tap Tap Smart Fidget – Character Options, available from Amazon, Smyths Toys and all other good toy retailers | 4. Ruby Woo Retro Matte Lipstick – MAC Cosmetics, RRP £17.50 | 5. Lumie Light Box – Amazon, RRP £99.99 | 6. Beloved Moonstone Huggie Earrings, 18ct Gold Plate – Daisy, RRP £149 | 7. Bright Yellow Wood Stick Umbrella – Jolly Brolly, RRP £12.95 | 8. Scarf – Boden | 9. Peekaboo Books from Nosy Crow, RRP £7.99 | 10. Stabilo Fineliners – Amazon, RRP £11.95 | 11. A Swear Word Coloring Book for Adults – Amazon, RRP £4.99