Hurray! January is over and we're heading into spring! We love February here at UK Mums TV – it's the shortest month and the winter is *almost* over. Plus it's Valentine's Day today which means only one thing… TREATS! Whether you're single and celebrating with your Galentine – check out our Spa at Home for Galentines feature for some inspo – there are lots of lovely things to do today.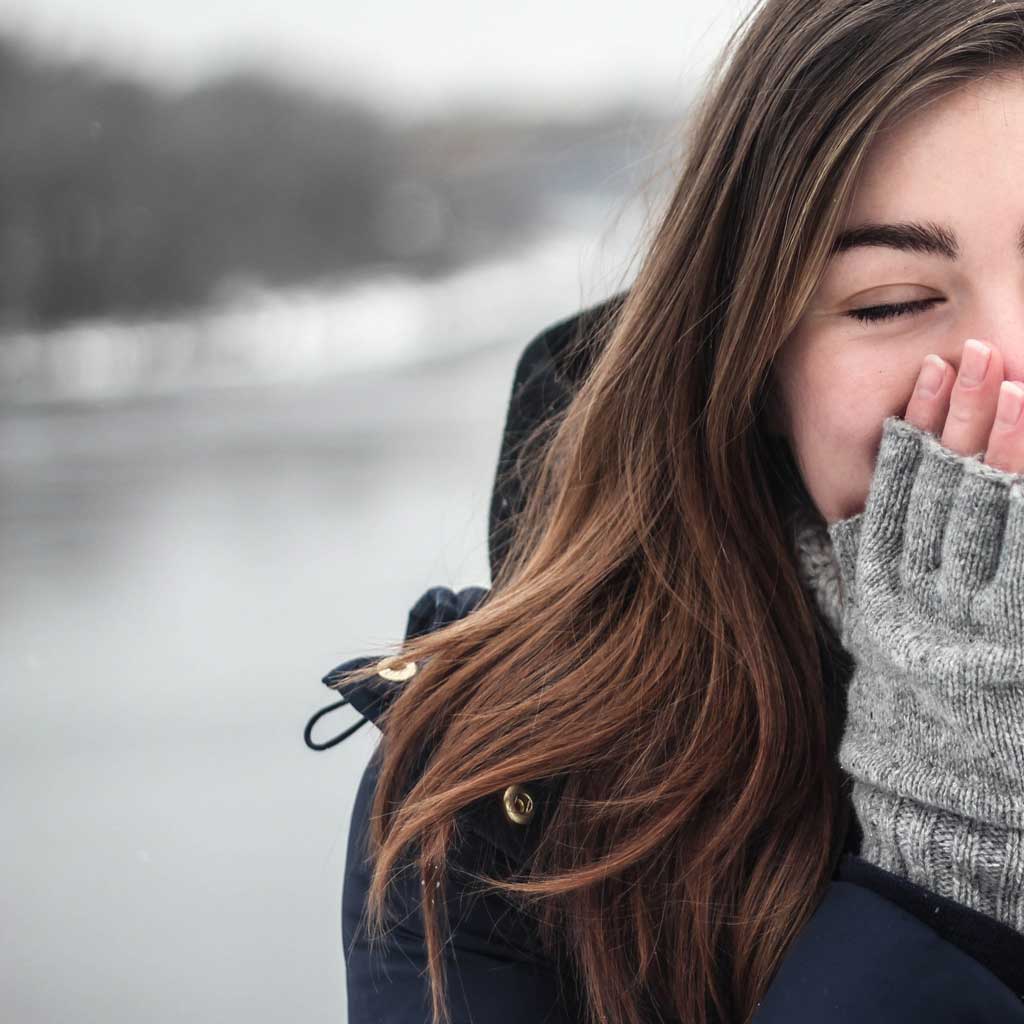 But – Valentine's Day – and Galentine – aside, we've gathered together a little selection of some of the other things we've been enjoying and using this month.
From lovely, de-stressing kits from Neom to brilliant new dolls from Nenuco, here's what we're loving in February.
We're Watching
We're loving the return of the The Mandalorian (season 3) on Disney +. It's a huge draw for all the Star Wars geeks*.
*Spoiler altert – Grogu is BACK!
We're Reading
Introducing the BE Books™. A series of thought-provoking personalised children's books, that help to nurture and support a child's understanding of their developing character. We interviewed the co-writers last month, in our January Coffee-break with the Author feature.
It was really interesting to find out a little more about how the books came about.
We Also Love…
We love the new range of dolls from Nenuco.
The swimming doll is ready for the pool in her swimsuit and swimming cap. She's the perfect sidekick for kids who are learning to swim. And Nenuco's range of world dolls celebrate diveristy and inclusion, with caucasian, African, Asian and Latin American represented.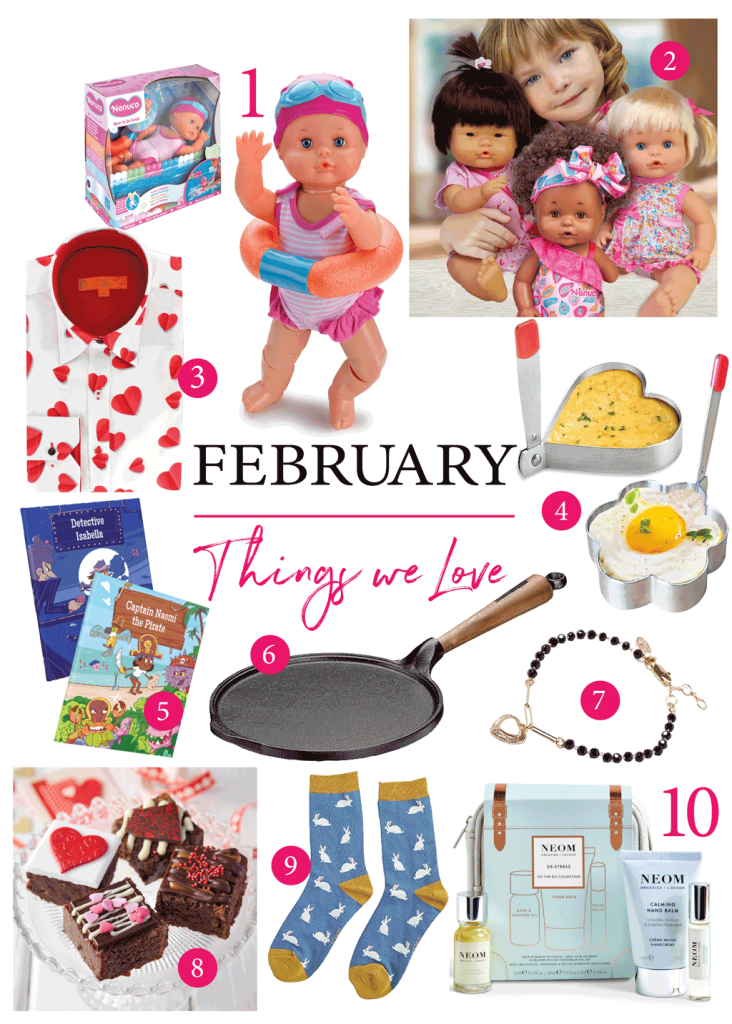 1. & 2. We love the new range of dolls from Nenuco | 3. Love Hearts print shirt by Claudio Lugli, RRP £80 | 4. Stainless Steel Egg & Pancake Mold by WUPYE, RRP £9.99 | 5. Personalised Books from Be Held, RRP from £19.99 | 6. Skeppshult Cast Iron Pancake Pan with Wood Handle from John Lewis, RRP £109 | 7. Ida Faux Pearl Heart Drop & Black Beaded Chain Bracelet, Oliver Bonas, RRP £19.50 | 8. The Artisan 9 Piece Chocolate Cake Selection, The Original Cake Company, £22.95 | 9. LilyRosa® Bamboo Cotton Blend Rabbit Socks, RRP £7.99 | 10. De-Stress On The Go Collection by Neom, RRP £25