Oh hello spring! This month the clocks go forward and we're here for it! March is such an exciting month. All that newness and anticipation for the lighter days – and nights – ahead. We've also got mother's day coming up – have a look at our mother's day gifts guide for inspiration.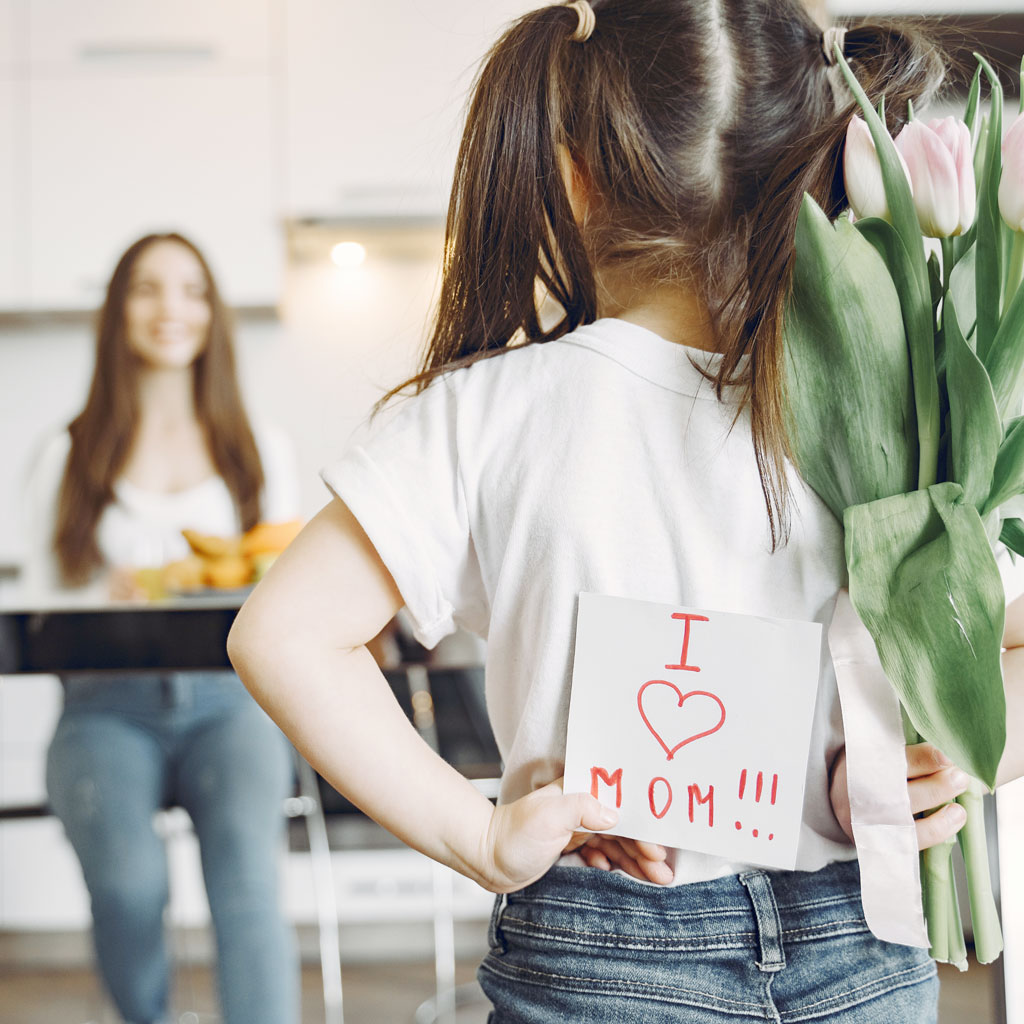 But before you do, have a look at all the things we're loving this month.
From cream egg flavoured tea, to a beautiful cat and corgi adorned scarf from Vendula London here's what we're loving in March.
We're Loving
Face Paint Sticks from Paint Pop. The best solution for crafty, creative kids, these fuss free paints in stick form have released a skin friendly version for you to go wild and turn your little one into spider-man/a unicorn/ a tiger (delete as appropriate)!
We love Paint Sticks because they're the least messy paint we've ever come across! And the face paint version is kind to baby soft skin.
We're Reading
We've loved dipping in and out of 'You'll' Never Walk Alone' a poem book for all life's ups and downs by bestselling author Rachel Kelly. Really inspiring – it's like a hug in book form.
If you're looking for thoughtful mother's day gifts, you won't get much better than this.
The Kids Are Loving
The hottest new toy in town is Nano Pods. These covetable, swappable, clickable little hexagons have got all the kids in a spin! Collect DC, Marvel, Disney and Harry Potter characters – swap with your friends and collect the lot.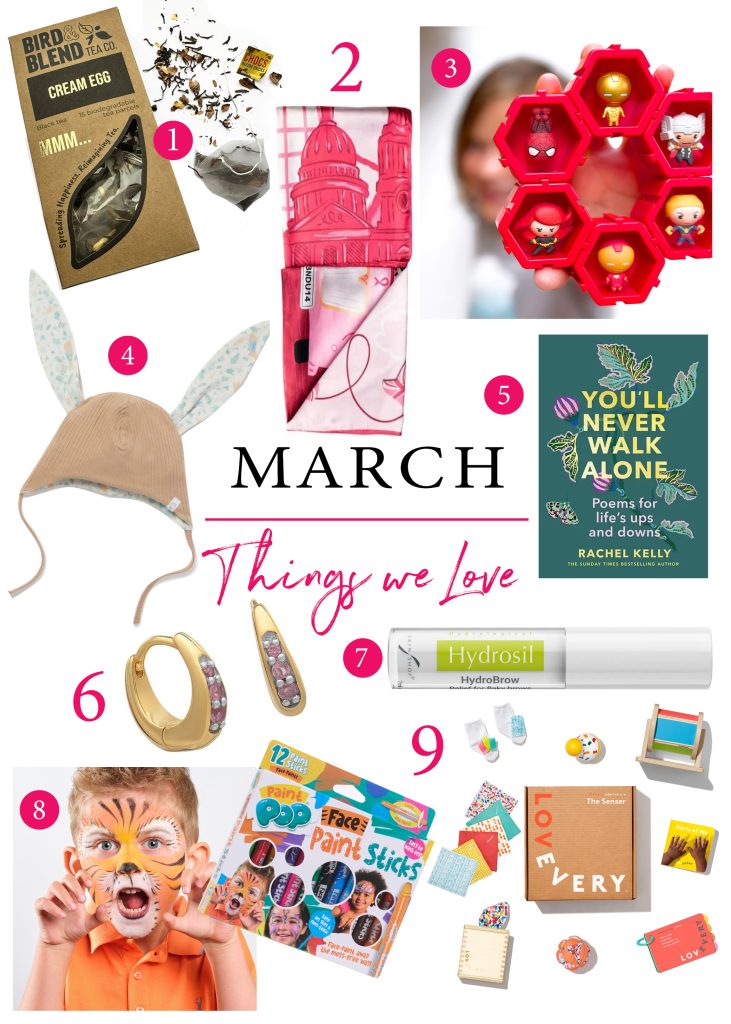 1.Cream Egg Flavoured Black Tea Bags from The Bird & Blend Tea Company, RRP £6.55 | 2. Pink Ribbon Foundation Scarf by Vendula London, RRP £25 | 3. Wow! Nano Pods Marvel Figure Assortment from Smyths Toys, RRP £4.99 | 4. Peter Rabbit Bonnet by MORI, RRP £16 | 5. You'll Never Walk Alone by Rachel Kelly, Waterstones, RRP £16 | 6. Birthstone Huggie Hoop Earrings, Rachel Jackson, £70 | 7. Hydrosil Hydrobrow Serum, RRP £8.50 | 8. Paint Pop Face Paint Sticks, RRP £8.92 | 9. Lovevery 'The Senser Play Kit', RRP £80
*All prices correct at time of publication