May is in full swing and we're all enjoying the lighter nights here at UK Mums HQ! This is such a lovely time of year — the hedgerows are full of blossom and it really does feel as though summer is just around the corner. So… what are we loving this month? Well — we're enjoying making frozen drinks in the new look 'Slushy Makers' from ChillFactor.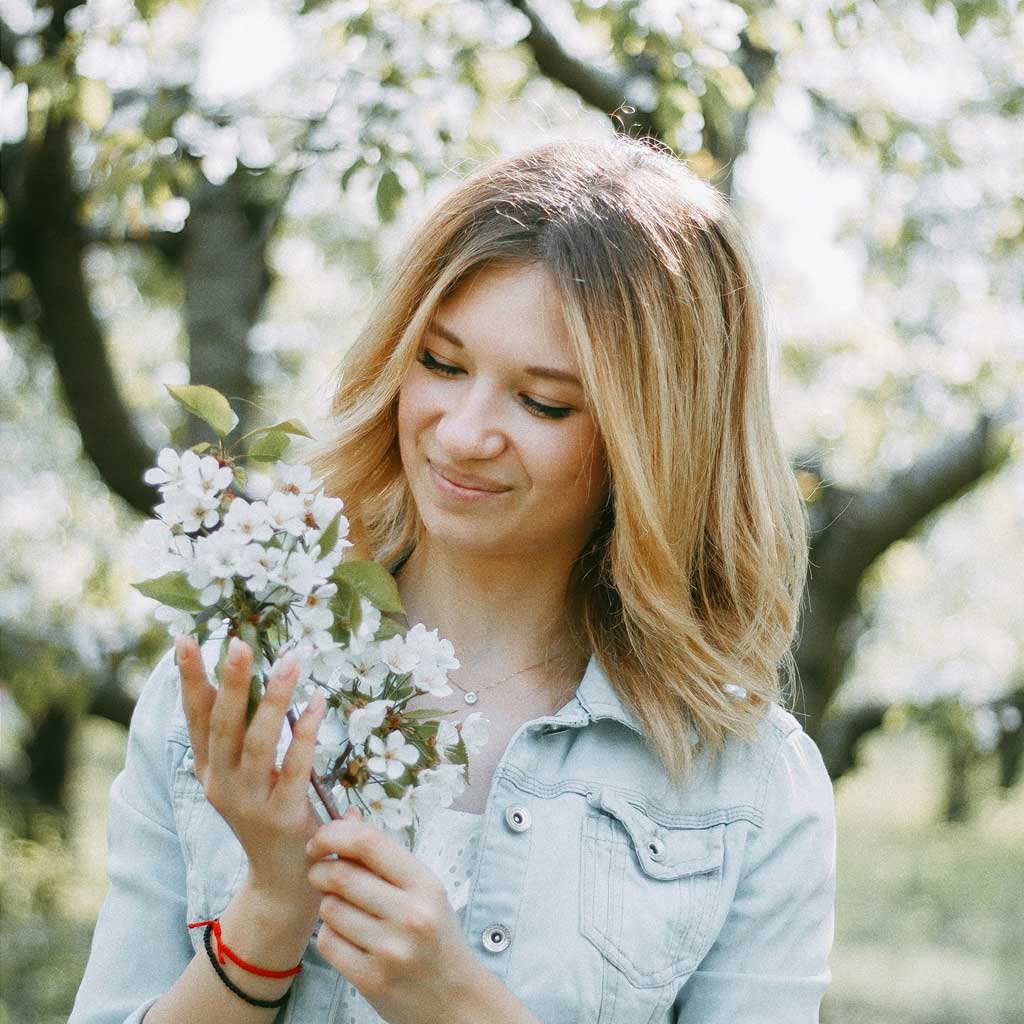 Not to mention reading books to make us feel happy and confident. And investing in things to make us feel our best too. In the form of flowers, make-up — and fresh fashion picks in our favourite colour combo.
We're Loving
Yellow and white. Whether it's in the form of flowers or clothing (check out the gorgeous yellow and white striped number below); yellow and white is our colour combination of choice in May.
We're Reading
Becky Goddard-Hill is our featured author this month. We interviewed her for our 'Coffee-break with the Author' column for May. We're loving her collection of books that concentrate on mental-health and wellbeing; Including Create Your Own Happy, Create Your Own Calm, and Create Your Own Kindness.
As it is National Teen Self Esteem Month, we thought Becky was the perfect interviewee for our coffee-break with the author feature for May.
The Kids Are Loving
The new look Slushy Makers from ChillFactor! They've launched a bight and juicilicious range of fruity new colours.
And they not only look good — they're perfect for creating tasty frozen drinks at home too. Not just for the kids either!
We've been perfecting our 'frozen mojito'!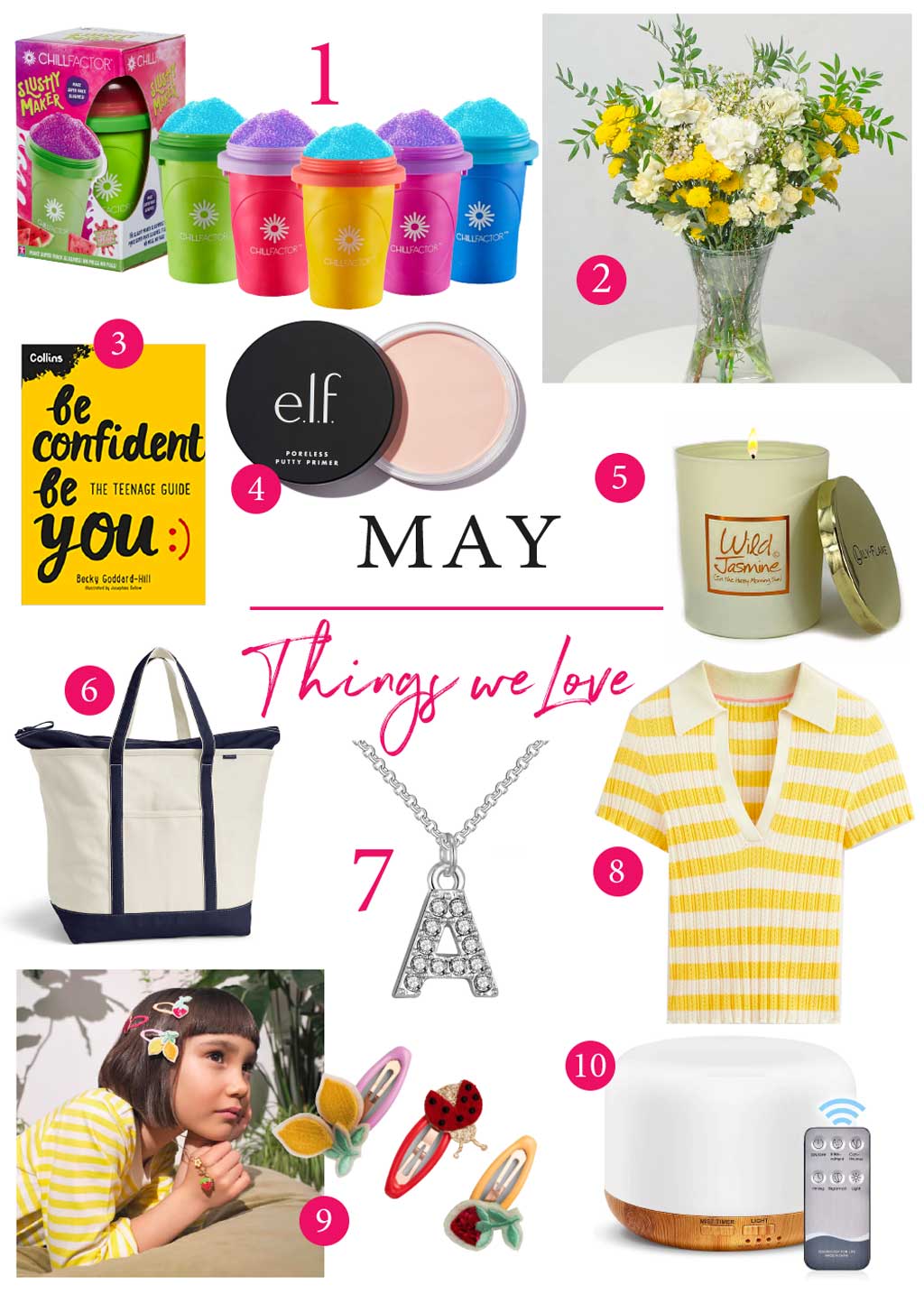 1.The ChillFactor Slushy Maker, RRP £14.99 | 2. 'Sunbeam Beauty' Floral Bouquet from Bunches, RRP £24.95 | 3. 'Be Confident Be You' Hardback Book by Becky Goddard-Hill, RRP £4.99 | 4. Poreless Putty Primer by e.l.f., RRP £16 | 5. Lily-Flame Wild Jasmine Gold Lidded Candle, Prezzybox, RRP £15 | 6. Extra Large Zip Top Canvas Tote Bag, Lands' End, RRP £40 | 7. Initial Pavé Necklace by Philip Jones Jewellery, RRP £11.50 | 8. Ribbed Pointelle Collared Top by Boden, RRP £55 | 9. Embroidered Strawberry Patch Clips by Stych Accessories RRP £8.00 | 10. Remote Control Essential Oil Diffuser, RRP £17.99
*All prices correct at time of publication