The first term of the brand new school year is well underway. Some of us are getting excited about next week's October half-term getaway, while the rest of us are preparing for spooky season!
We've just posted some cool Halloween craft ideas for you and the kids to do over the holidays (if you're not going away). But there are so many other things to keep everyone occupied too. Car mad kids are loving the new Colour Rush T Racers. The girls in the UK Mums TV offices are loving cheery red lipstick. The perfect antidote to a grey October day!
Have a look and see what else we're loving this month.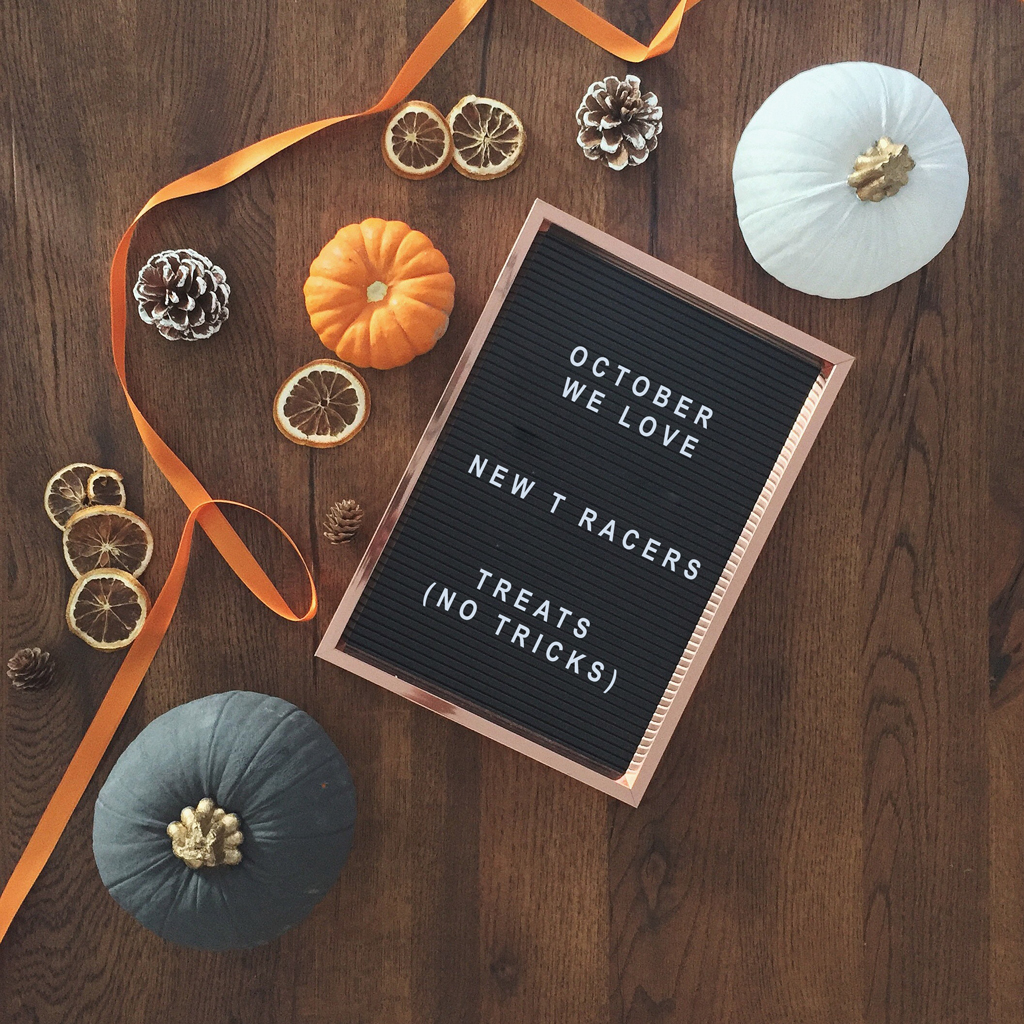 We're Loving
Alllllllll the treats.
From the cutest pumpkin candles to cosy knits – plus a slash of red lipstick to brighten up those grey autumnal days. These are the things that are putting a big smile on our faces this month.
We're also loving the cute Halloween-inspired crockery from Emma Bridgewater. Definitely treats, rather than a trick!
We're Wearing
We're wearing beautiful Halloween-esque necklaces, like this one from Wolf & Badger. Who says that Halloween needs to be bats and witches hats? We're totally here for sugar skulls and 'Day of the Dead' motifs.
The Kids Are Loving
Turbo City has got some brand new inhabitants! The all-new Colour Rush T Racers are perfect for car-mad kids!
Check out the brand-new characters – you can read all about them over on the T-Racers website… and also, if you've got a little one with a birthday coming up, you might like to check out our fab feature – how to throw a T-Racers racing car themed birthday party.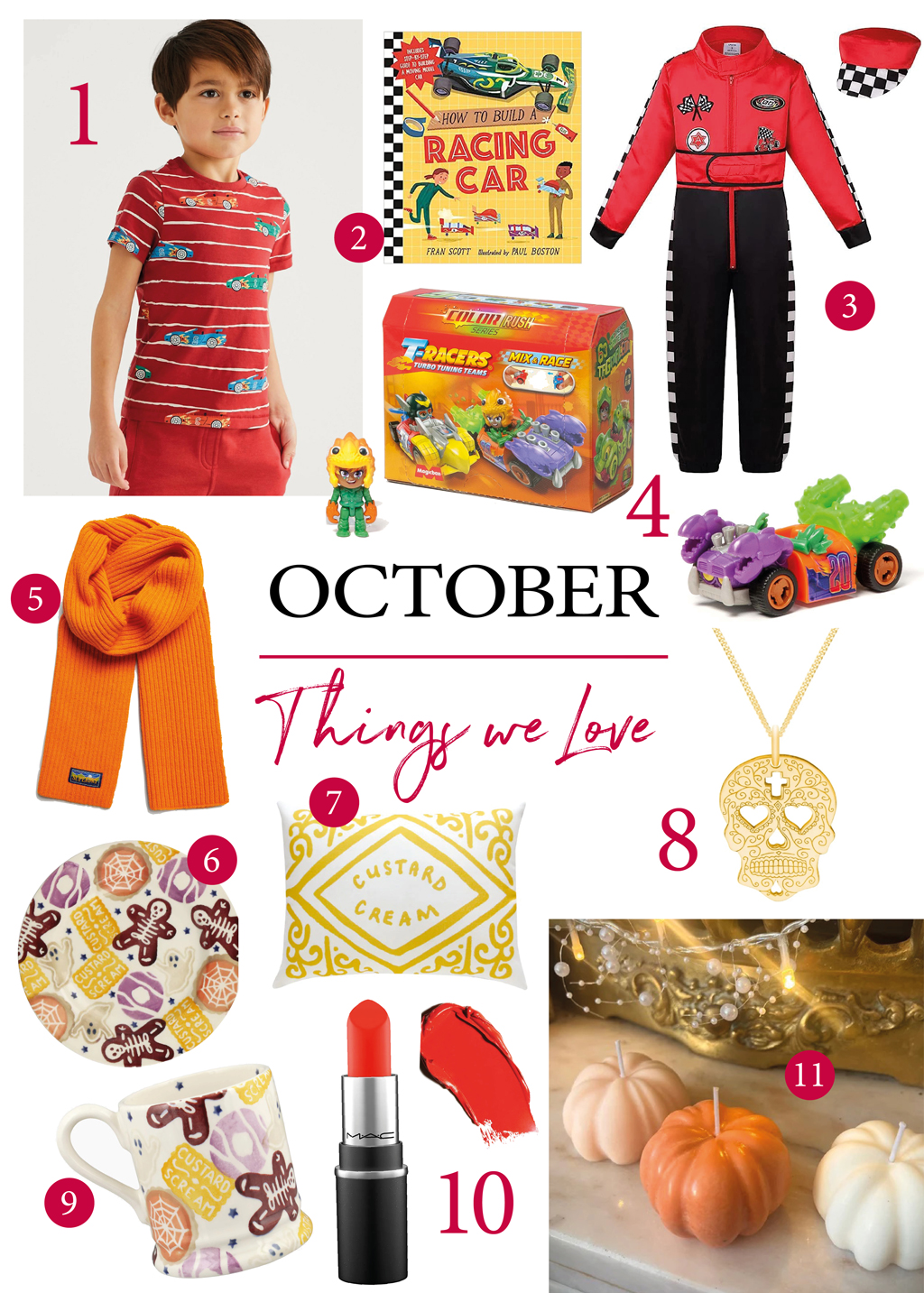 1. Pure Cotton Car T-Shirt (2-8 Yrs), M&S, RRP £7 | 2. How to Build a Racing Car Hardcover, Amazon, RRP £11.99 | 3. Deluxe Racing Driver Costume Kids, RRP £20.99 | 4. NEW Colour Rush T Racers Toys, The Entertainer, RRP from £6 | 5. Wool Blend Radar Scarf, Superdry, RRP £29.99 | 6. Halloween Biscuits 6 1/2 Inch Plate, Emma Bridgewater, RRP £15 | 7. Classic Custard Cream Cushion, Nicki McWilliams, RRP £37 | 8. Small Gold Sugar Skull Heart Eyes Pendant Necklace, Wolf & Badger, RRP £175 | 9. Halloween Biscuits 1/2 Pint Mug, Emma Bridgewater, RRP £23 | 10. MAC Mini Lipstick (Various Shades), Look Fantastic, RRP £14.00 | 11. Pumpkin Soy Wax Candles, Etsy, RRP £4 each or 3 for £10
*All prices correct at the time of publication