So, whilst a new school year may have started, and summer has 'officially' ended, we're undeterred and still holding onto the idea of an Indian summer and holidays by the seaside.
Parents of preschool kids can now take advantage of some late summer sun (now the holiday prices have dropped). Whilst the rest of us can dream of a October half-term getaway.
You may notice that there's a theme this month! KookyLoos have just launched a brand new mermaid doll, so we thought we'd jump on the bandwagon and bring you a mermaid-inspired 'This Month We Love September'.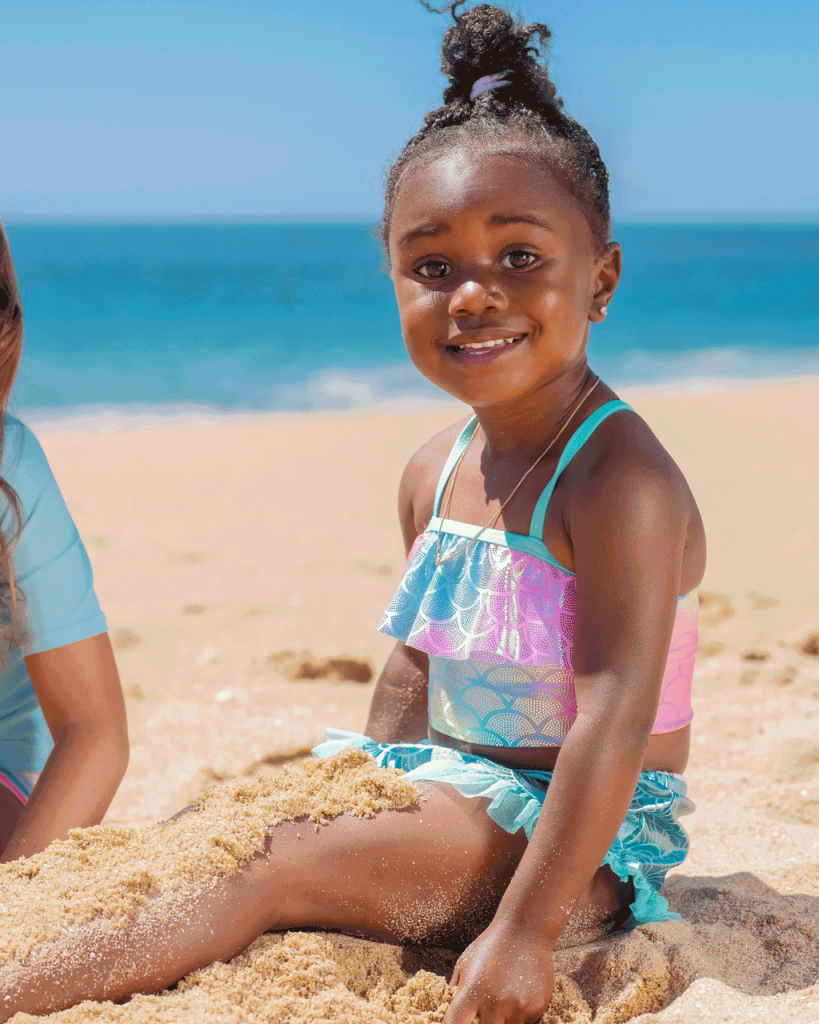 Jump in with both feet, surround yourself with these marine-influenced picks, and see what's floating our boat (pardon the pun) right now.
We're Loving
We're channelling our inner mermaid and kicking back against the impending autumn blues! Totally jumping on mermaid-chic, and rocking glittery, shimmery, ethereal makeup and nail polish.
We're Wearing
We're wearing earrings and necklaces adorned with clam shells and pearls. There are so many beautiful items available online but our favourite brand at the moment is Elk & Bloom.
And not just for mermaid-inspired jewellery either.
The Kids Are Loving
Playing mermaids – both physically and mentally!! We've found an amazing 4 piece set from Amazon that not only includes a cute, frilled bikini but – best of all – a lifelike mermaid tail! Coupled with the cute new KookyLoos mermaid dolls, it's everything a little mermaid lover could ask for.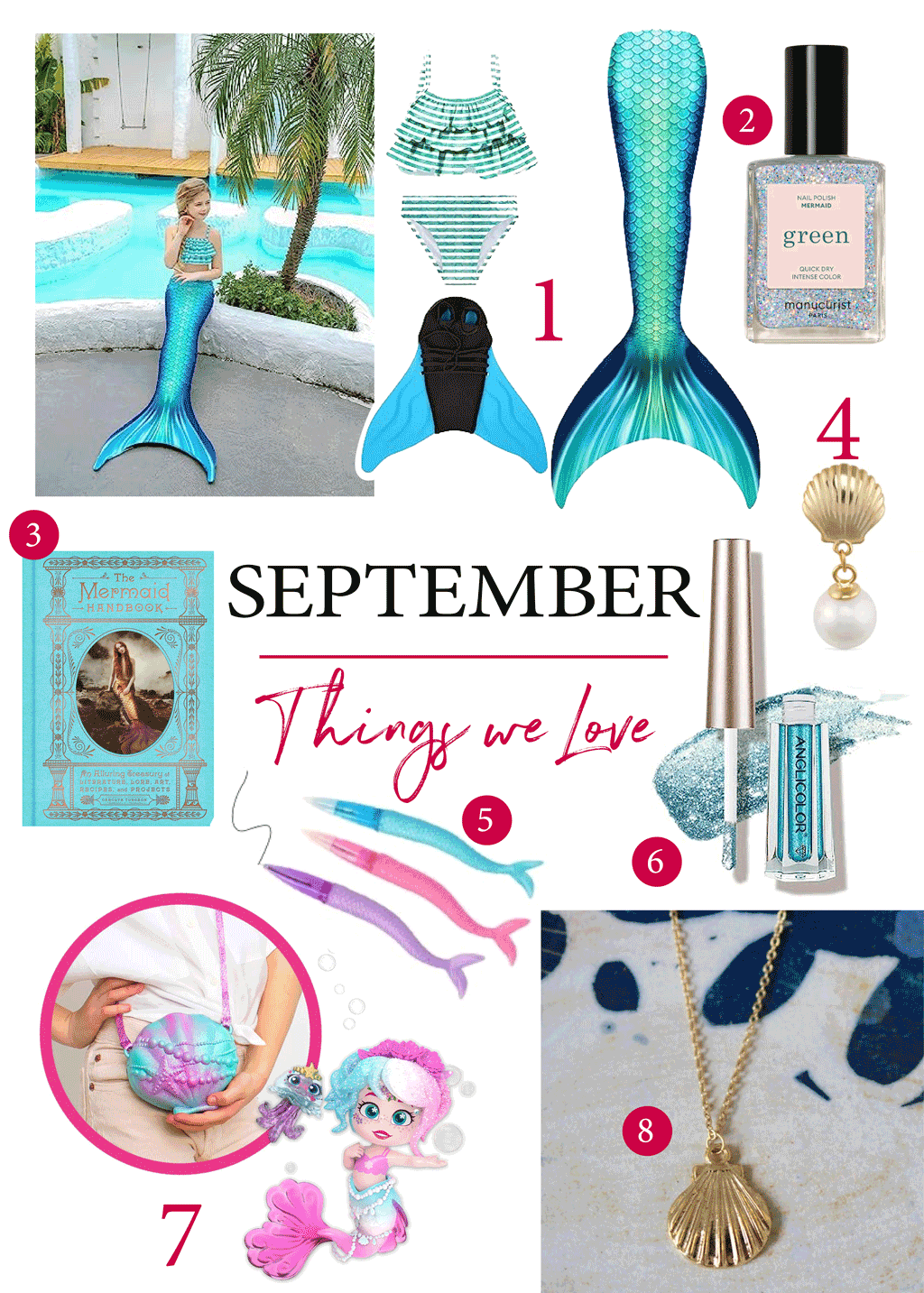 1. shepretty Girl Mermaid Tail Swimsuit Bikini 4pc Suit, RRP £39.99 | 2. 'Mermaid' Nail Polish from Manicurist, RRP £14 | 3. The Mermaid Handbook, RRP £20 | 4. 18K Gold Shell Pearl Mermaid Stud Earrings, Elk & Bloom, RRP £30 | 5. Mermaid Tail Pen, Paper Tiger, RRP £2 | 6. Anglicolor Diamond Glitter Liquid Eyeshadow, RRP £5.99 | 7. Kookyloos Mermaid Dolls with Carrycase | 8. Dainty 18K Gold Large Shell Clam Necklace, Elk & Bloom, RRP £35
*All prices correct at the time of publication