Summer BBQ season is in full swing (although the British weather might not always agree) and we know that us brits love an outdoor feast.
Did you know some people cook indoors in a special room? Yeah, imagine that, an entire room just for cooking!?! Not for us thanks, we'll stick to cooking outdoors during these warmer months.
But to be a BBQ host king/queen you need to be properly tooled up, so here are the 10 ultimate BBQ must haves that you should never go without
1. Drinks Bucket – Because no BBQ needs a warm beer!
2. Meater+ wireless smart mean thermometer – To cook perfect meat every time. Master that grill!
3. Get tooled up at Aldi! – Make sure you have a tool for every occasion with this set
4. Blacksticks Blue Mega Burger cheese Slices – For easy burger garnishing that's mess free and TASTY!
5. Top tableware – Lakeland has some great disposable or reusable tableware options great for outdoor dining
6. Fire Pit of dreams – Waitrose is a great place to get a firepit to keep your guest toasty into the night – also great for making S'mores!!
7. Tracklements Condiments – WOW guest with a vast array of condiments for on their buns. We love Tracklements Sweet Pepper Relish in particular!
8. Skeppshult Cast Iron cookware – Cookware that you can used on the hob, BBQ, open fire and then for directly serving at the table. Functional and looks great!
9. Food for everyone – Tick everything off from this list and your set! Meat, Salads and sides, carbs (bread, pasta etc), Snacks, Non-alcoholic drink options, Veggie options (halloumi, meat alternatives) AND SOMETHING SWEET!
10. Cover provisions – because let's face it, you cant trust the UK weather. Be it access to the house, a gazebo or a big brolly make sure your guest will have cover if the heavens open!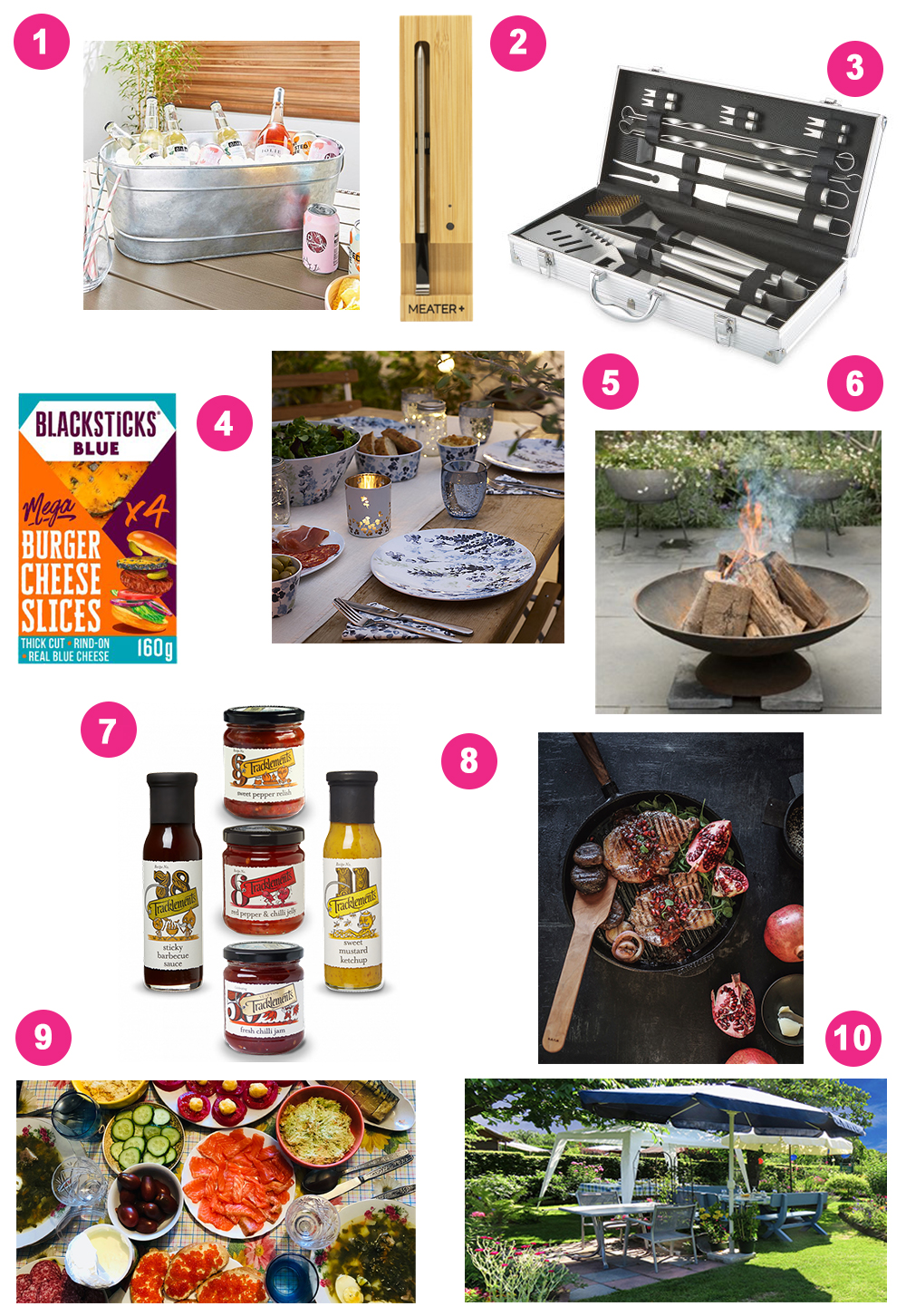 Do you have a must have for BBQ season? Let us know in the comments or over on socials!