When you're on-the-go with baby, it's good to always come prepared! And while replacement nappies, baby wipes and nappy cream might be at the top of your list when it comes to on-the-go supplies, there are so many other great items out there, which will make your life so much simpler when it comes to changing time!
With this in mind, we reached out to some of our favourite baby product companies. They sent us some of their must haves and desirables so we could try them out. And here's our verdict… this is what we would pack into the 12 square inches that is every parent's carry along essential.
A compact changing mat!
When it comes to changing bag essentials, a changing mat is a given. For a fabulously practical option, we love the Peter Rabbit Baby Collection Changing Mat from the Beatrix Potter Gifts by Enesco (RRP £29.95) – it takes seconds to unwrap and use when you're on-the-go and it's made in easily wipe-down PU fabric. Oh, and let's not forget it looks super cute!
Alternatively, JoJo Maman Bébé offers a very chic and practical solution for just £16.00! The Duluxe Portable Changing Mat folds out to provide a hygienic and comfortable place to change your baby while out and about. With enough space for nappies, plus a wet wipe pouch for easy access, it'll help make nappy changes quick and easy.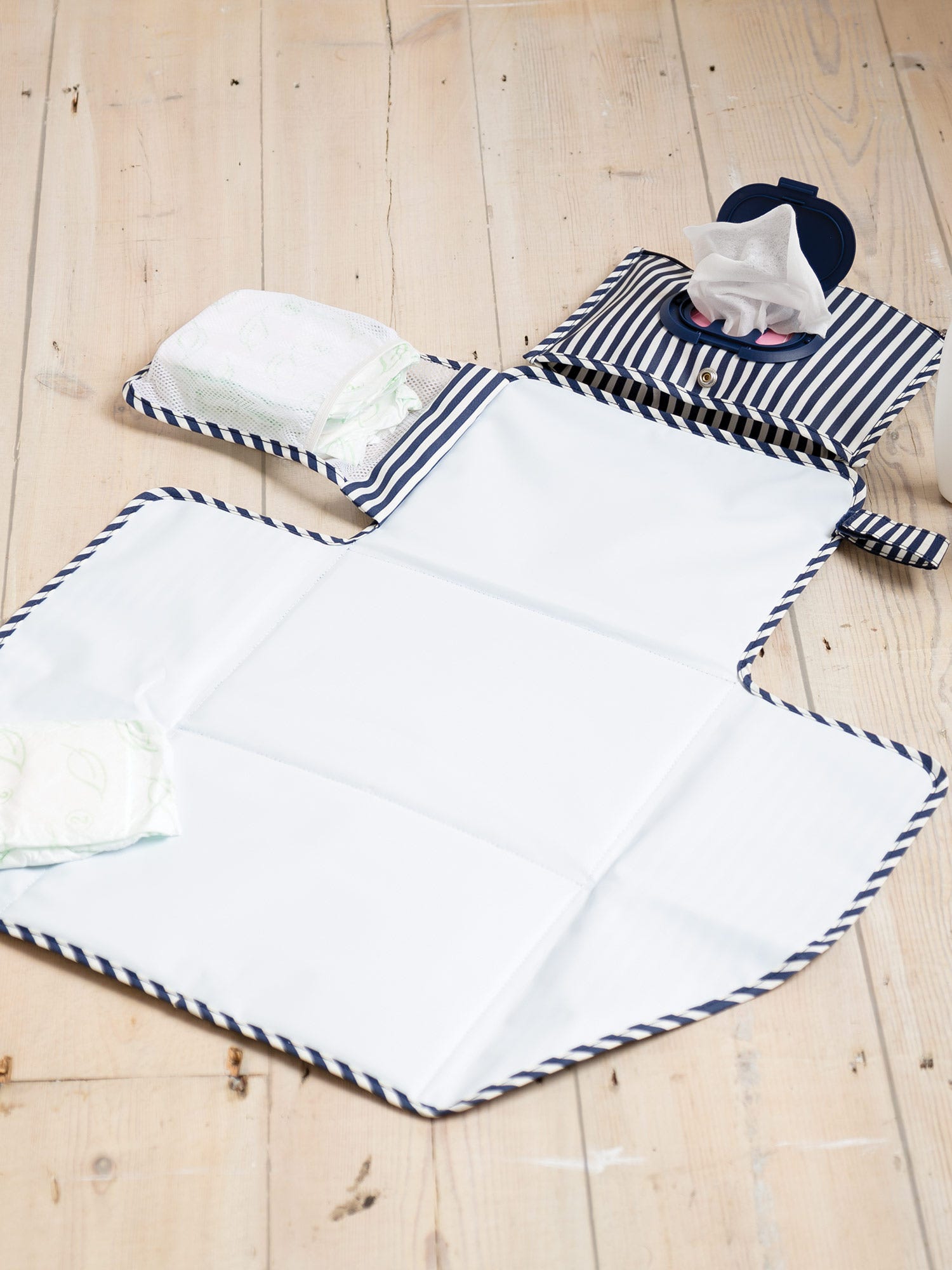 The essentials – wipes, nappies, sanitisers, creams and powders
There are so many wipes to choose from but favourites of ours include Zoono wipes (RRP £5.99). These come complete with sanitiser technology that is effective against a broad range of bacteria and helps keep skin hygienic for longer.

When it comes to changing bottoms, we know that every mum has a favourite brand. But if you are wanting to go eco-friendly then we can recommend Mama Bamboo (RRP £9.50). Made from the softest luxury breathable bamboo fibres and chlorine free wood pulp, these fabulous nappies have been voted "Best Performance Nappy Range" and "Best Eco-nappy" by mums and journalists alike.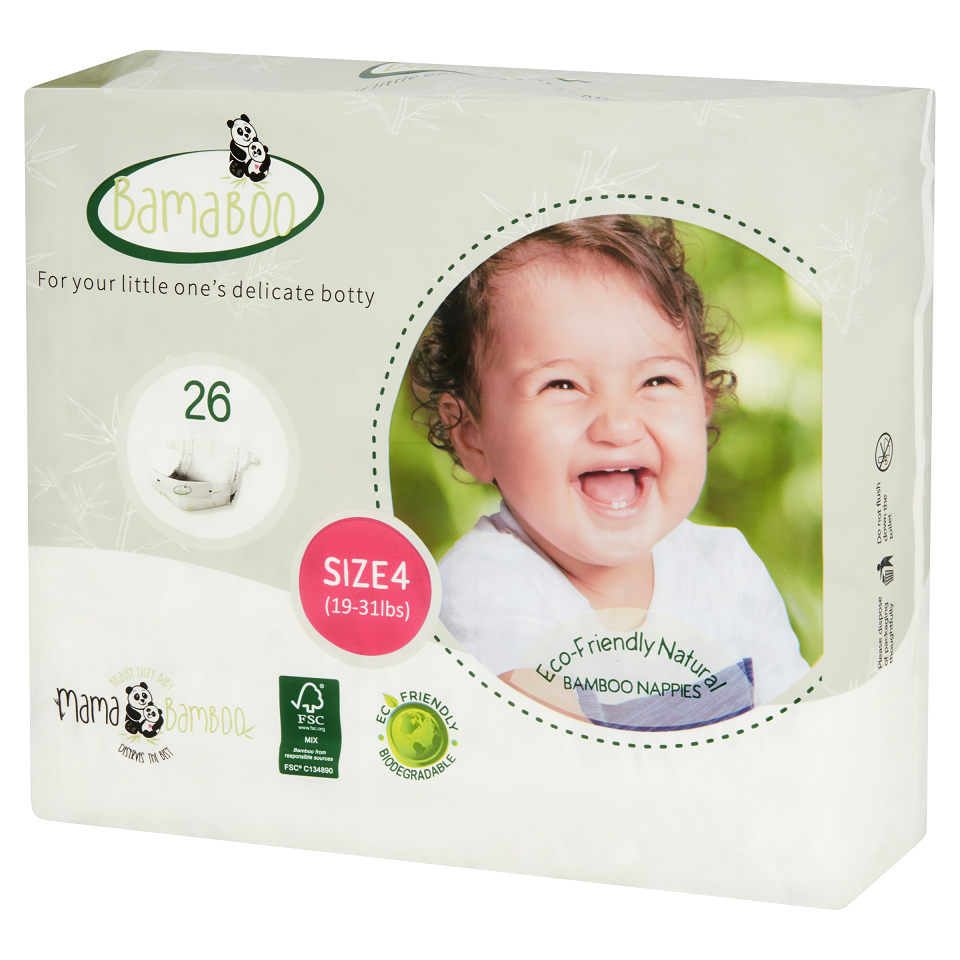 Keeping with the eco theme, a roll of 60 environmentally friendly nappy sacks are available for £2.50 from Kit & Kin. Made from 100% sustainable GM-free corn-based film they are 100% compostable, biodegradable, and fragrance-free.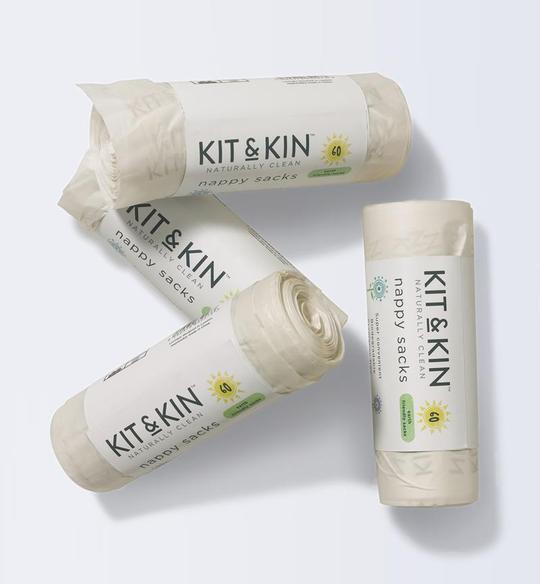 Medela Purelan Lanolin Cream (RRP £9.99) is a total essential for any expectant or new mamma. This 100% natural Purelan lanolin cream is a must-have for relieving sore nipples from pregnancy through to breastfeeding. It also nourishes dry skin and chapped lips, with its rich yet pliable texture helping to create a long-lasting skin barrier, aiding the natural healing process. We say keep one on the bedside, and one in the changing bag!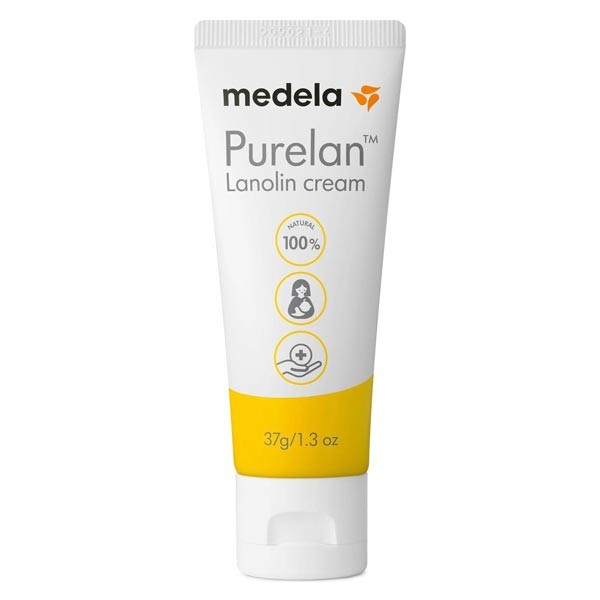 To help keep baby's bum calm and soothe irritated skin baby powder is a must-have! We love Baby Kingdom's Baby Powder (RRP £11.95), a velvety soft, talc-free option that easily absorbs excess moisture! The airless pump covers the desired area with a fluffy coating, whilst nettle extract calms and soothes delicate skin. Vitamin E, aloe vera and chamomile moisturise and provide antibacterial, anti-inflammatory and healing benefits.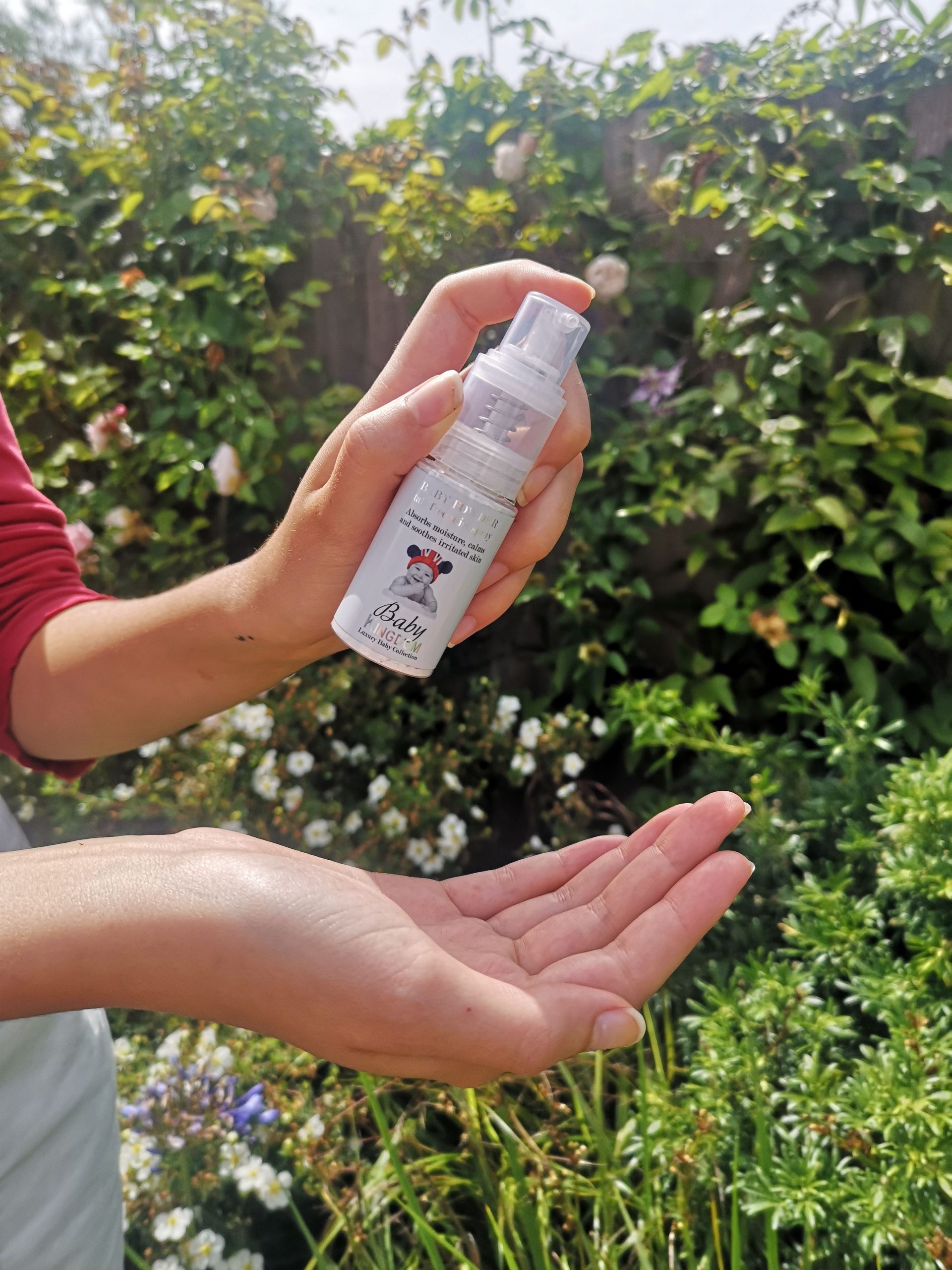 Keeping it clean!
Once the changing duties are done, finish up and sanitise those hands – we recommend the Haan Hand Sanitiser Shake It Up Bundle, which includes five spray bottle sanitisers – fragranced to smell like your favourite cocktails!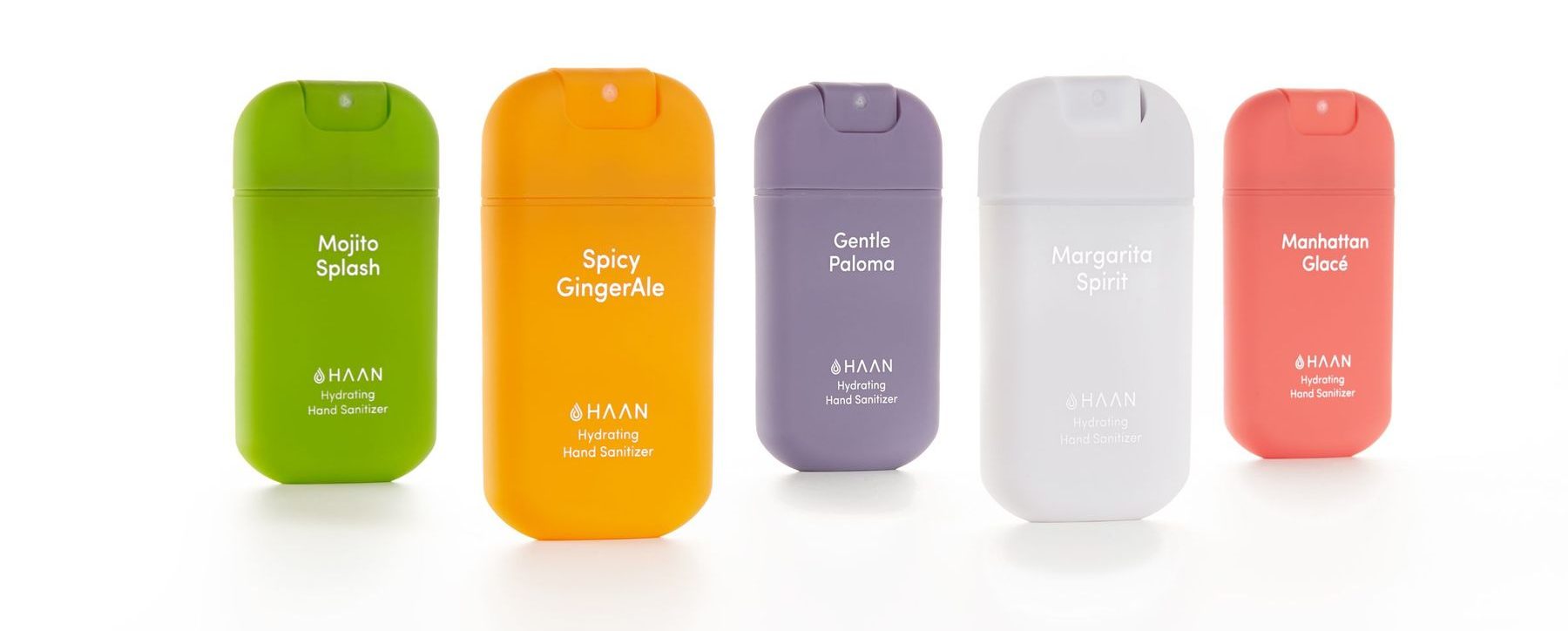 In the bag…
Let's not forget one of the most important items of all… the changing bag itself! Perfect for matching the adorable Peter Rabbit Baby Collection Changing Mat, there's a very cute Peter Rabbit Baby Collection Changing Bag available from Enesco (RRP £59.95). Made in a very practical wipe-down PU fabric, it measures 31cm x 35cm – perfectly sized to fit everything you and your baby might need while enjoying a day out together.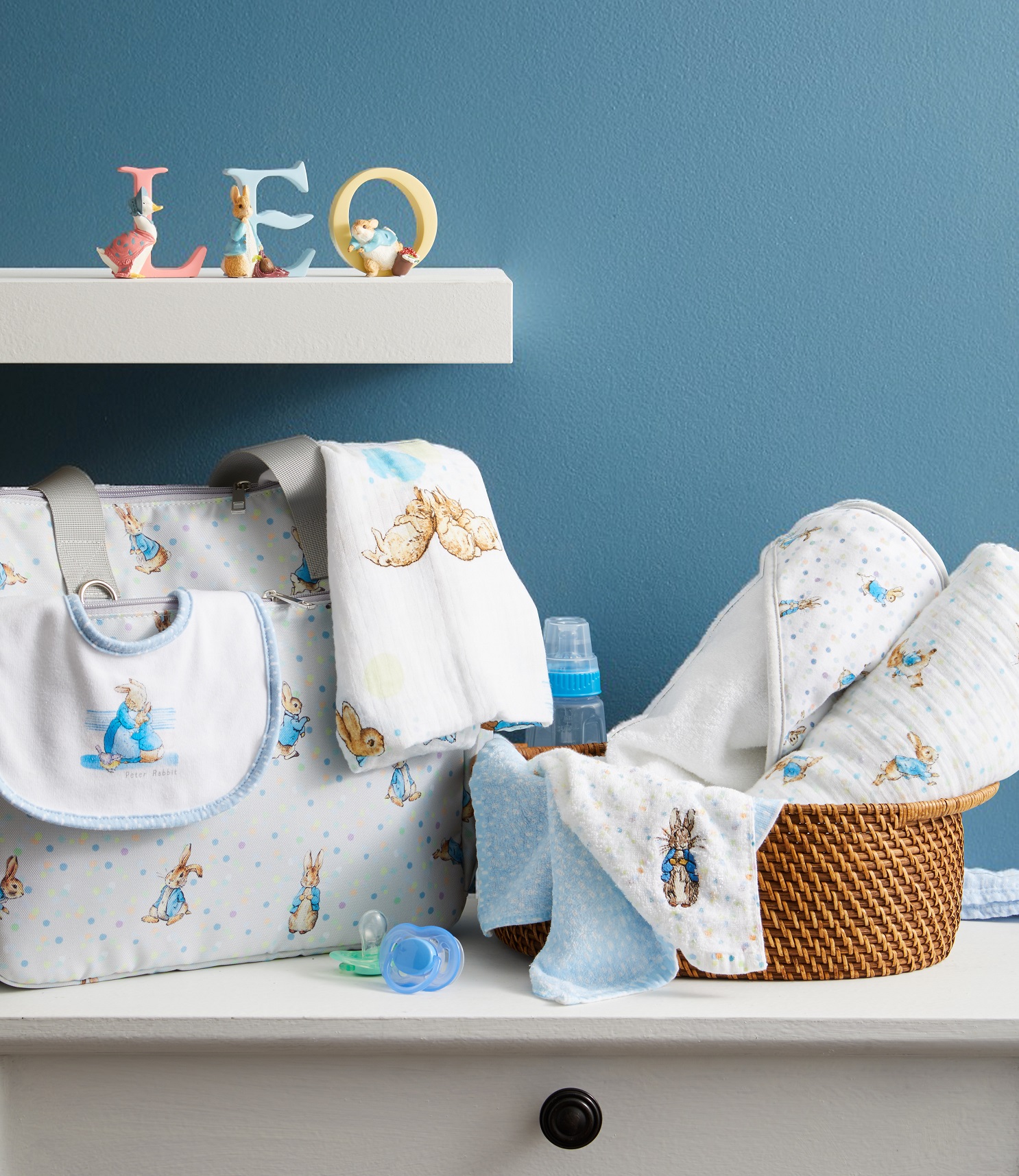 Got any changing bag essentials that every parent should know about? Share your recommendations on our social pages!