Is your family yet to discover the delights of the AquaPlay collection? We've put together a list of our favourite AquaPlay items from across the range. Keep reading to learn more about our favourite items from the collection…
AquaPlay LockBox (RRP £47.99)
Available from Amazon, John Lewis, Smyths Toys, Very & The Entertainer
Set off on waterway adventures with the AquaPlay LockBox! This feature-packed water playset comes with lots of accessories for canal-inspired fun. Help the hippo guide his boat through the waterways to get that cargo to the dock – or splash in the canals to make some waves!
With the AquaPlay LockBox, kids can use the working pump to change the water levels in the lock, just like in a real canal. Spin the watermill, race through the waterways and use the working crane to load and unload cargo.
Once playtime is over, it's easy to empty out the water and fold up the playset, locking all the accessories inside until your next AquaPlay adventure.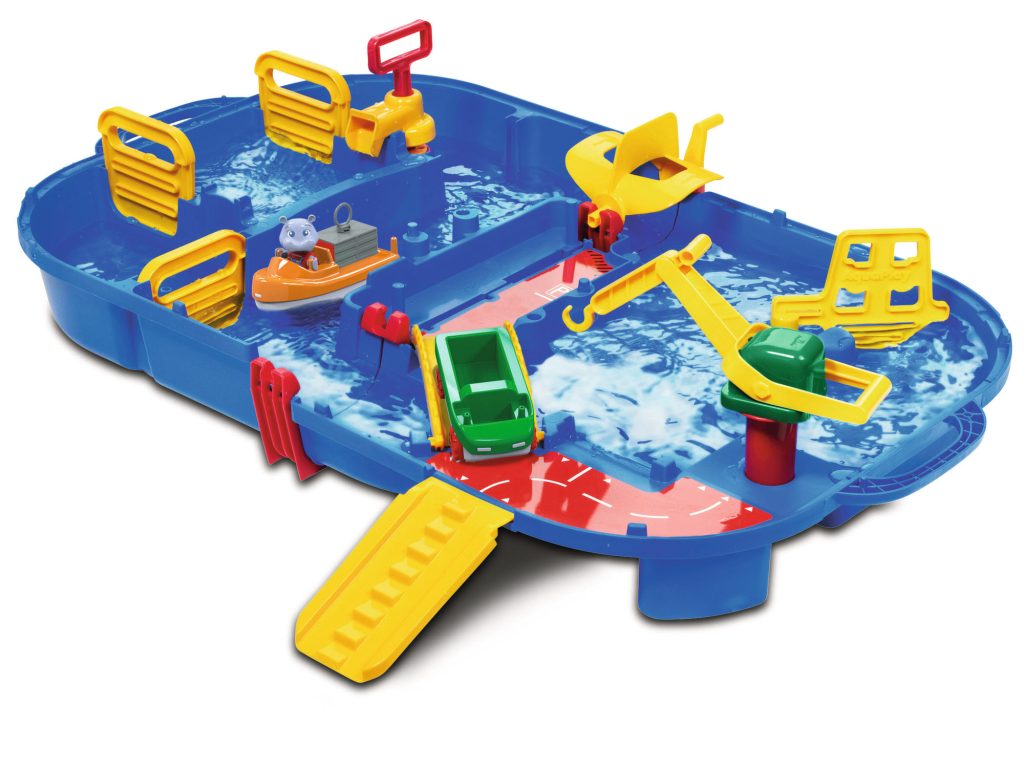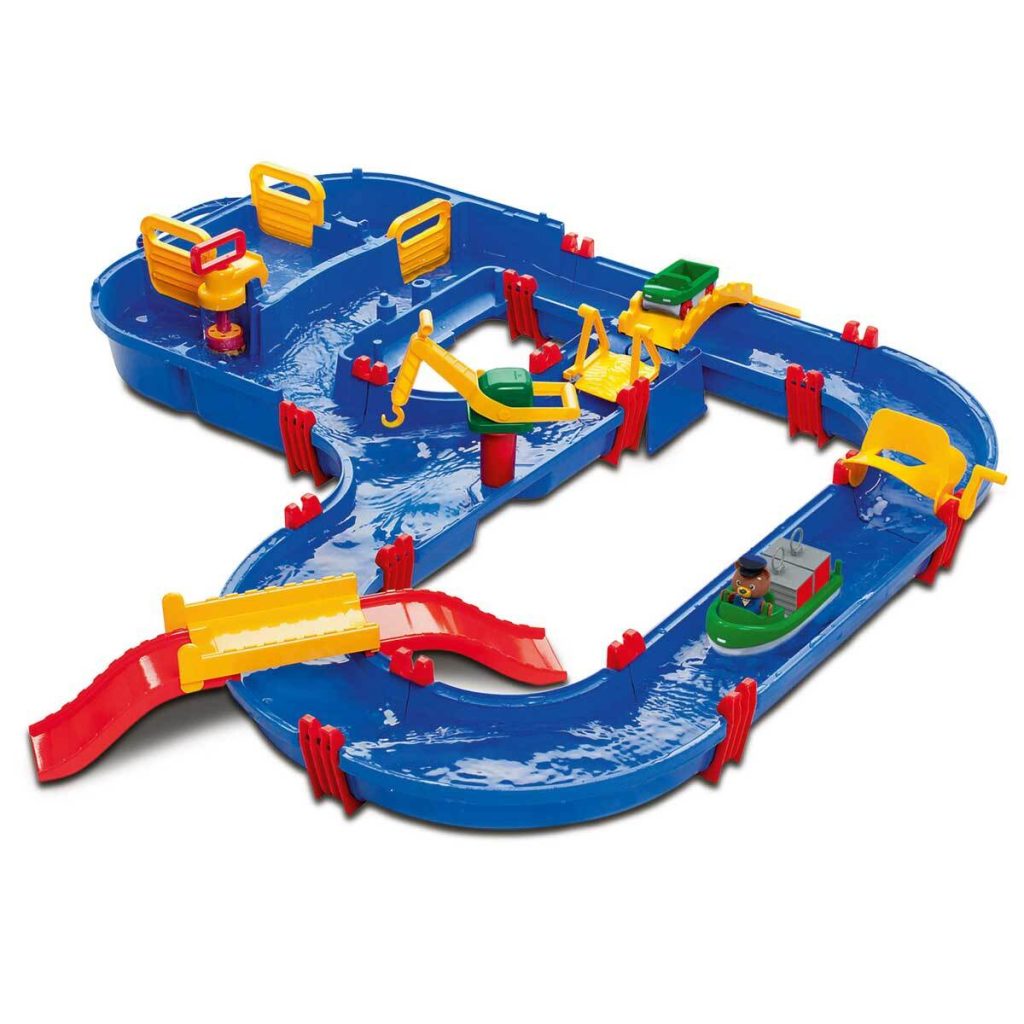 AquaPlay MegaBridge (RRP £67.99)
Available from Amazon & Selfridges
With the AquaPlay MegaBridge set, little ones can help Captain Bo navigate his transportation boat through the lock, into the harbour and finally dock the boat in the marina. Alternatively, they can take the amphibian car out for a ride, which can go from land to water. The crane will assist in loading-up containers onto the vehicle. Once loaded, kids can turn the paddle to set the water into motion in the canals – a playful way of educating them how water moves!
AquaPlay Mountain Lake (RRP £84.99)
Available from Amazon & Very
Get ready for a wet, watery adventure with Smoby's Aquaplay Mountain Lake. This large canal system will keep you entertained for hours! Explore the mountain's mysterious cave, climb the steep cliffs, take the speedboat down the hilarious waterfall or search for treasures in the canals! Set the water into motion by paddling the water wheel and pass through the enormous locklock system. You can regulate the water level by using the pump and opening the lock gates.
This is a creative and playful way of finding out how water moves, lifts and climbs! There's also a speedboat, a container boat with a container and two animal figures; Nils the Frog and Bo the Bear.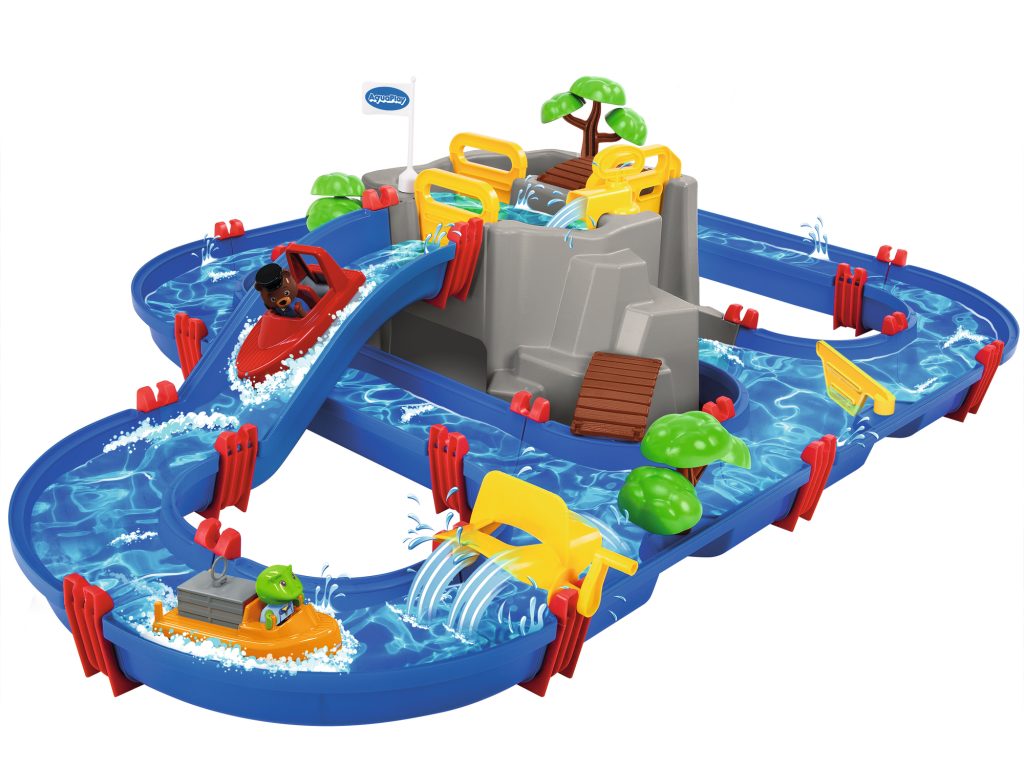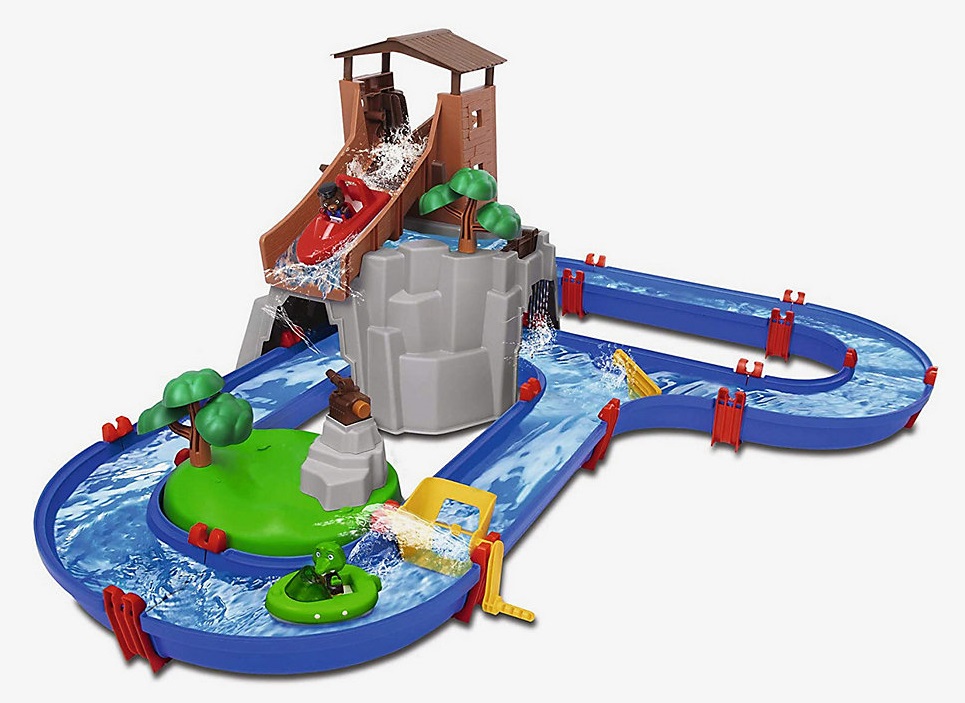 AquaPlay AdventureLand (RRP £99.99)
Available from Amazon
AquaPlay's AdventureLand is the perfect gift for any little one who loves to make a splash. This water-themed playset features a reservoir on top of a rocky mountain, a lift to the tower, and a dramatic waterfall.
With included play figures, Sven the Crocodile and Bo the Bear, children can explore the mysterious cave, climb the steep cliffs, or jump off the ramp. They'll be able to muster rushing currents or a lazy river by paddling the water wheel.
For more fun from AquaPlay, head back to the main hub page.