How do I prepare my kids to move house is a worry for a lot of parents. In this post, we share some top tips to help children through a house move.
Tying it in with something they can understand is definitely a good idea. This week on UKMums.TV, we've been introducing We Baby Bears, the new animated series that's premiering only on Cartoon Network this month.
Super cute and packed with humour, We Baby Bears follows the adventures of baby bear brothers Grizz, Ice Bear and Panda, as they travel to fantastic new worlds, searching for a place to call home. Along the way, they meet new friends, learn a few lessons and discover that "home" can mean wherever they are, as long as they're together.
You can read more about the series in our feature here. But first, we share some tips for helping young children move house and settle into a new home.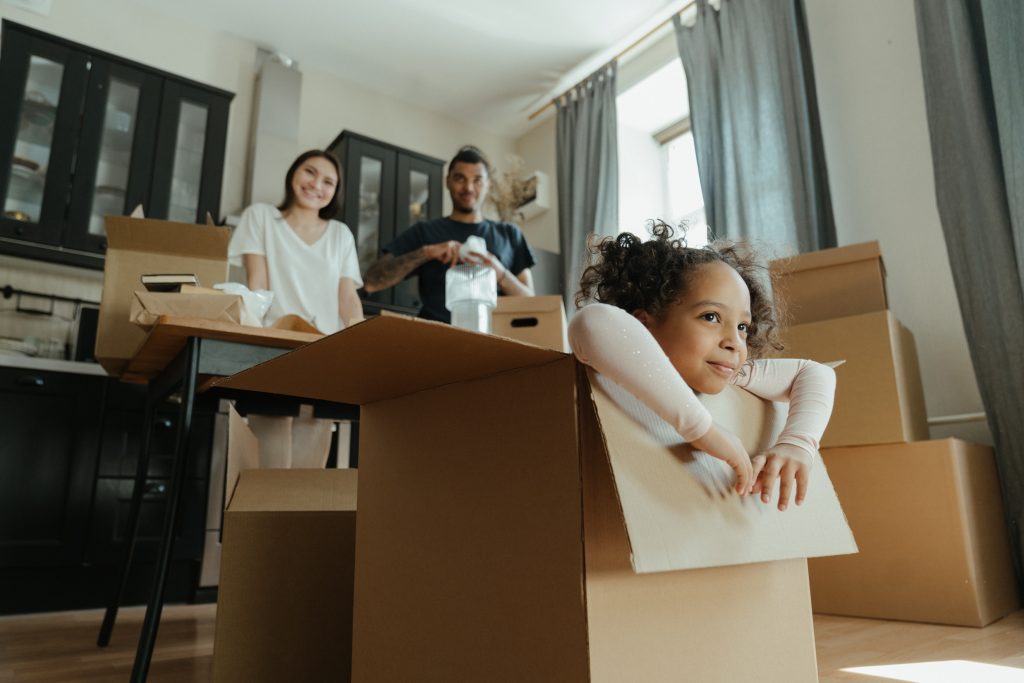 How Do I Prepare My Kids to Move House?
Moving house can be one of life's most stressful events. And whilst children might not have to worry about packing everything into boxes, organising the mortgage, filling out questionnaire, and so forth, it can be every bit as stressful for children as it is for adults – perhaps more so.
A house move is a big ordeal for all involved, especially when it's as a result of a change in family circumstances. And for children, this can be a hugely unsettling and worrying time. So what can parents do to help make this experience less troubling for their children? Here are our top tips…
Discuss the house move with your children
It's important that parents talk to their children about what's happening, where they're going and encourage them to be open with how they're feeling about the move. This should help alleviate some of their worries and concerns.
Involve your child
By involving you children in the move, you'll be helping them not only to better understand what's happening, but you'll also help them to adapt to and accept the changes that are happening. They'll also have a greater sense of control over the situation, which should help reduce their anxiety levels.
Make it fun
House moves can be stressful, so it's important to add a bit of fun to the process for your children. This could be anything from sorting games, as they help pack up their bedroom, to creative activities, such as decorating their moving boxes. These kinds of activities will help lift spirits and make the house move feel less daunting.
How do I Transition my Child from One House to Another?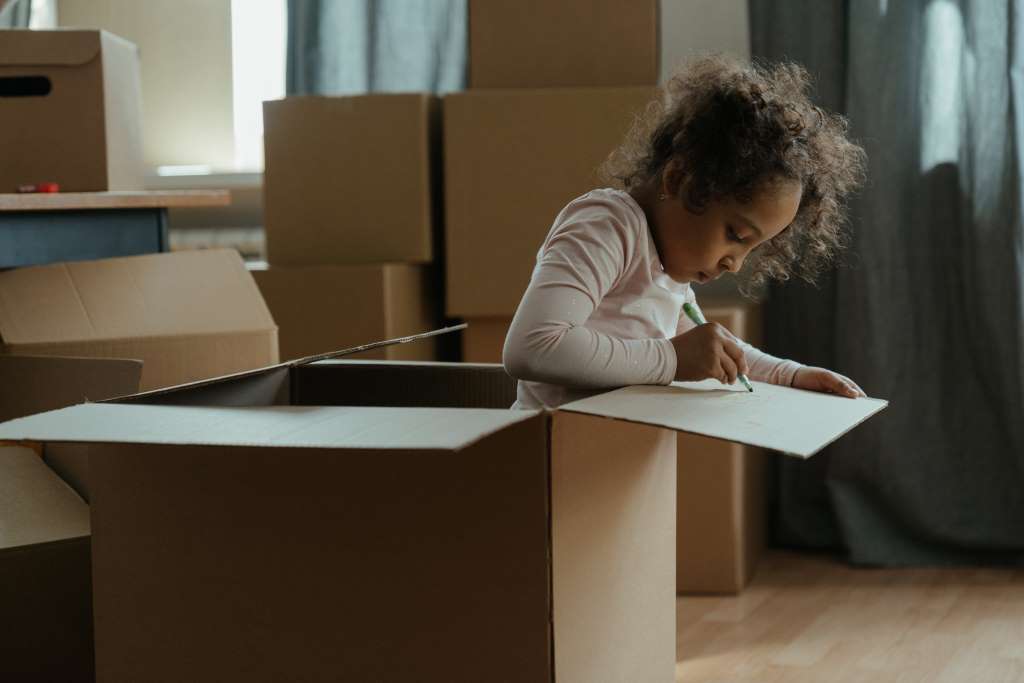 Keep some things the same
You're moving house, which means a whole lot of change. But some things needn't change, such as bedsheets and children's favourite toys and room decorations. These little consistencies and "home comforts" will help children better adapt to their new surroundings.
Offer children regular opportunities to see their family and friends
Children might be concerned that moving home might mean seeing less of their friends and family. So, it's important that you give them the chance to see these people. Organise playdates and encourage your family to come and visit as early as possible.
Give children the chance to make new friends close to their home
Whilst retaining old friends is important, making new ones can also help with the transition. If your neighbours have young children of a similar age, invite them over! Joining clubs can also be a good way for children to make new friends in the area.
How To Settle a Child into a New Home
When you move home, be sure to spend good, quality time with your children.
After all, as the bear brothers in We Baby Bears come to learn, "home" can mean wherever they are, as long as they're together!
Be sure to tune into Cartoon Network weekdays this April at 5:30PM to watch the all-new We Baby Bear episodes… Available on Sky 601 / Virgin Media 704 and NOW.