Looking for the top Christmas toys 2022? We've hunted high and low for the must have toys for 2022 and have put together – in no particular order – our top 20!
Favourite Toys
Whether your little one is a fan of imaginative role play – and would love their very own beauty salon or barbers shop. Or they love nothing more than getting creative with the paints?
Maybe they're a fan of robots or dinosaurs? Or maybe they love a snuggly, furry friend to cuddle up with at night.
This top 20 list has something to delight every boy and girl and gives a little flavour of the most covetable, must have toys this Christmas.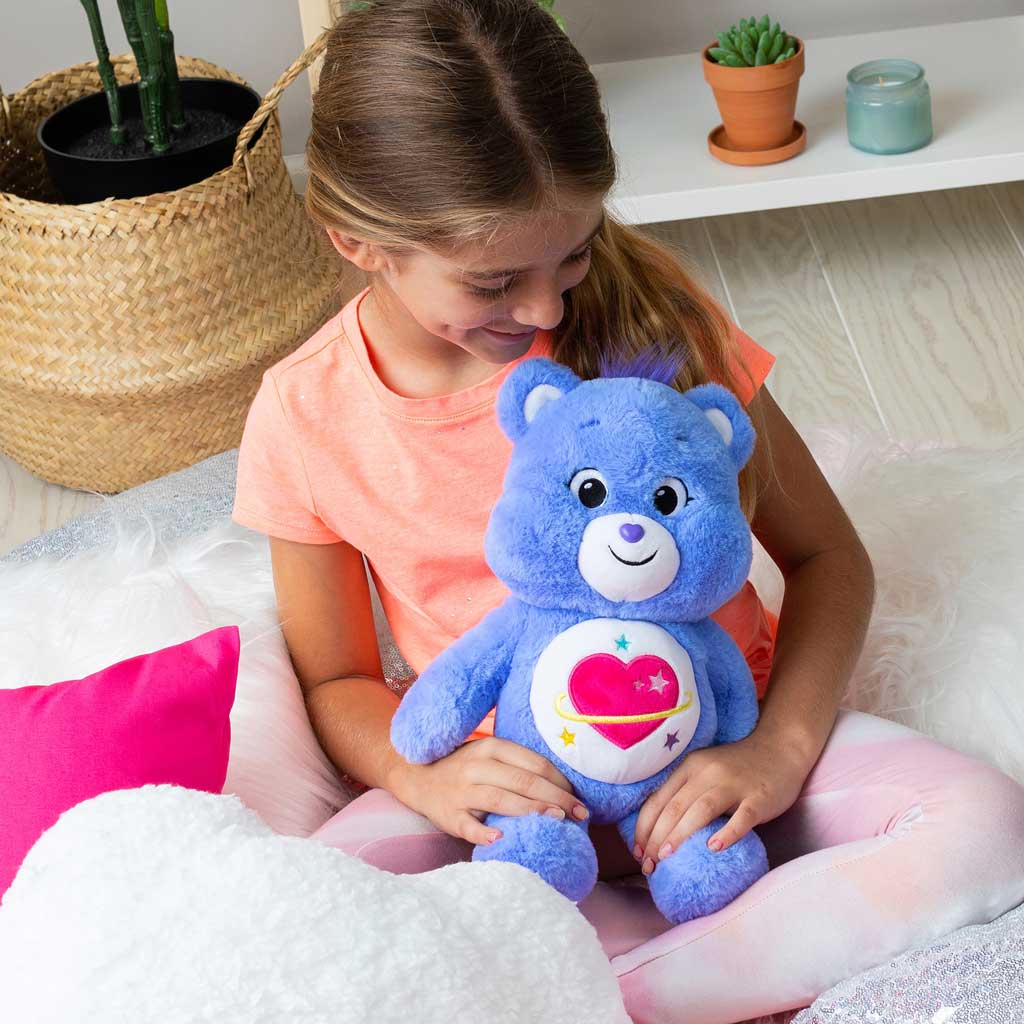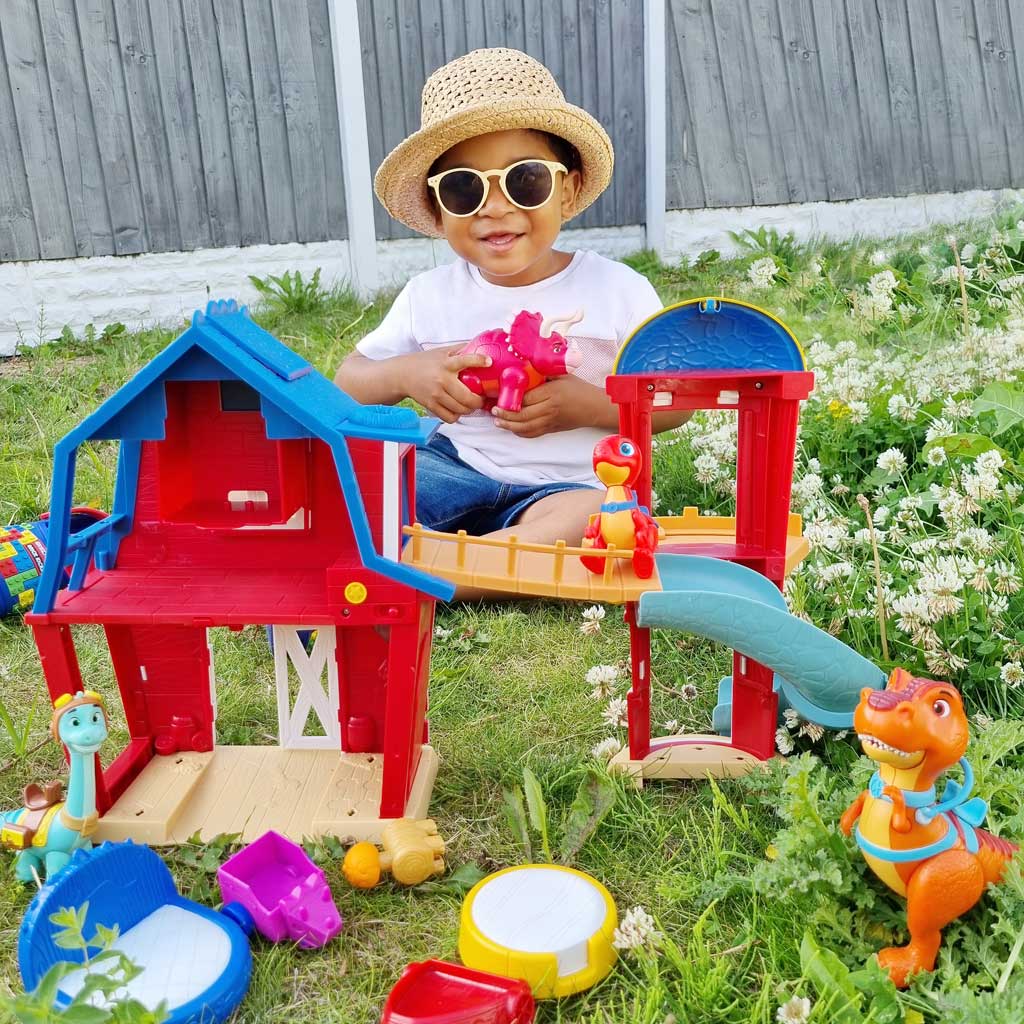 UK Mums TV Must Have Christmas Toys 2022
1. Mouse in the House Millie and Friends The Stilton Hamper Hotel Playset – Smyths Toys, RRP: £29.99 | 2. Kookyloos Mia's Kooky Caravan – Amazon, RRP: £39.99 | 3. B-Kind Mini Fashion Doll Assortment – Argos, RRP: £12.00 | 4. SpyBots T.R.I.P – Smyths Toys, RRP: £39.99 | 5. Action Heroes Attack Camp – The Entertainer, RRP: £49.99 | 6. Super Cute Little Babies 26cm Collectable Doll – Amazon, RRP: £36.99 | 7. Among Us Airship with 3 Exclusive Crewmates – Smyths Toys, RRP: £14.99 | 8. Misfittens Assortment, Smyths Toys, RRP: £11.99 | 9. Care Bears Daydream Bear – Wigwam Toys – plus all good toy retailers £24.99 RRP: £11.99 | 10. Cra-Z-Slimy Bakery Crackle Bash – Smyths Toys, RRP: £24.99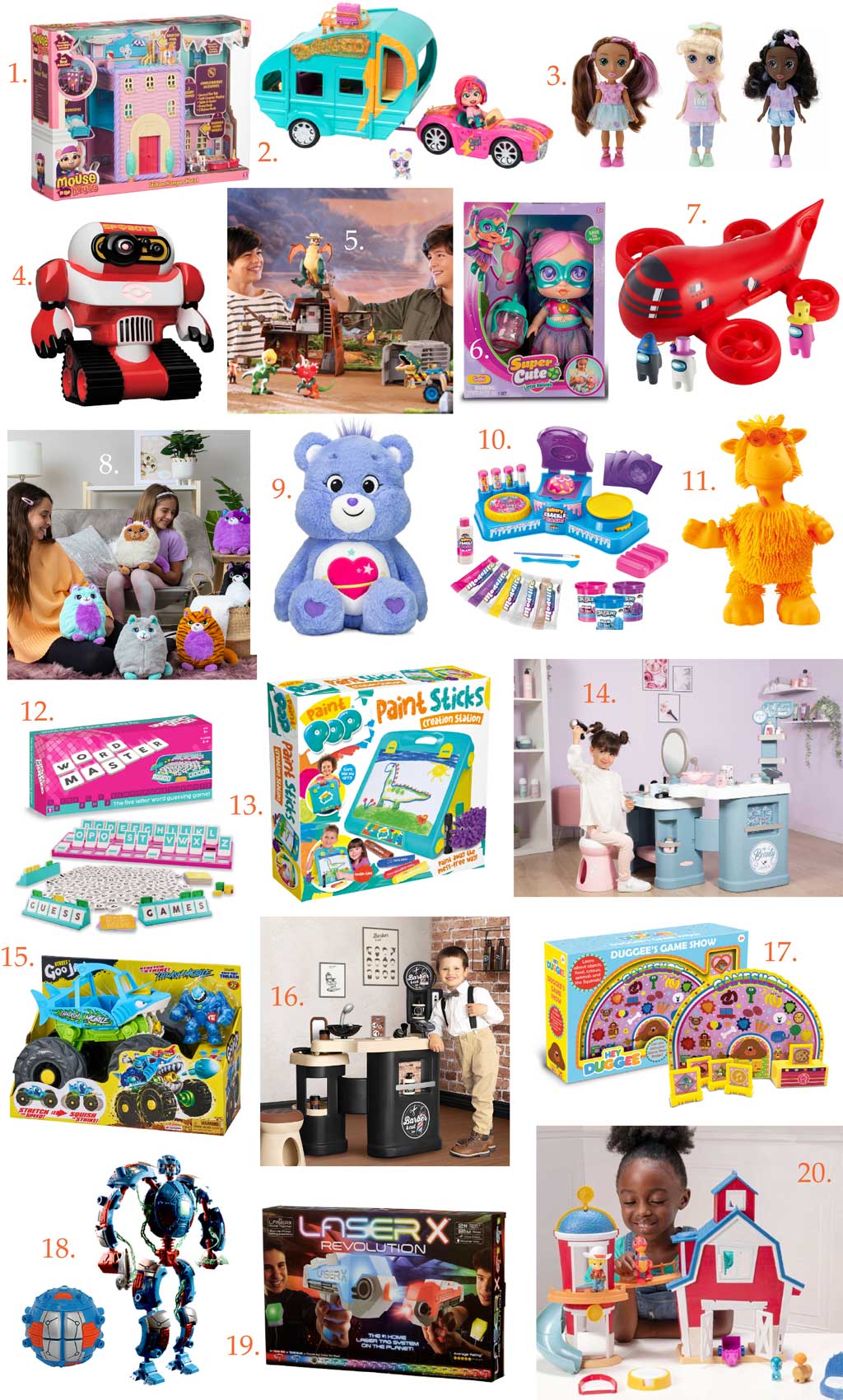 11. Jiggly Pets GiGi the Giraffe – Smyths Toys, RRP: £27.99 | 12. Word Master Game – Smyths Toys, RRP: £19.99 | 13. Paint Pops Creation Station – Smyths Toys, RRP: £18.99 | 14. Smoby My Beauty Center – Argos, RRP: £134.00 | 15. Heroes of Goo Jit Zu Stretch & Strike Thrash Mobile – Smyths Toys, RRP: £34.99 | 16. Smoby Barber Shop – Argos, RRP: £100 | 17. Hey Duggee, Duggee's Game Show – Argos, RRP: £24.99 | 18. Gigabots Energy Core – Hyrobot- Smyths Toys, RRP: £14.99 | 19. Laser X Revolution Double Blaster Pack – Smyths Toys, RRP: £39.99 | 20. Dino Ranch The Clubhouse Playset – Smyths Toys, RRP: £49.99