Mealtimes with babies (and toddlers!) can be a messy affair – especially when they are determined to put anything BUT food in their mouths. And just when you thought it couldn't get any worse, it's time to introduce cutlery into the self-feeding minefield! Fear not, as we've rounded up our pick of the best cutlery sets for your little one that are all designed to keep you at ease and take some of the mess (and stress) out of mealtimes.
Raise Fork and Spoon Set – from £9.99
These new ergonomically designed utensils from Munchkin fit little hands and mouths to a tee and come with the bonus of a raised base that keeps fork and spoon tips off the table (or floor!) and away from germs.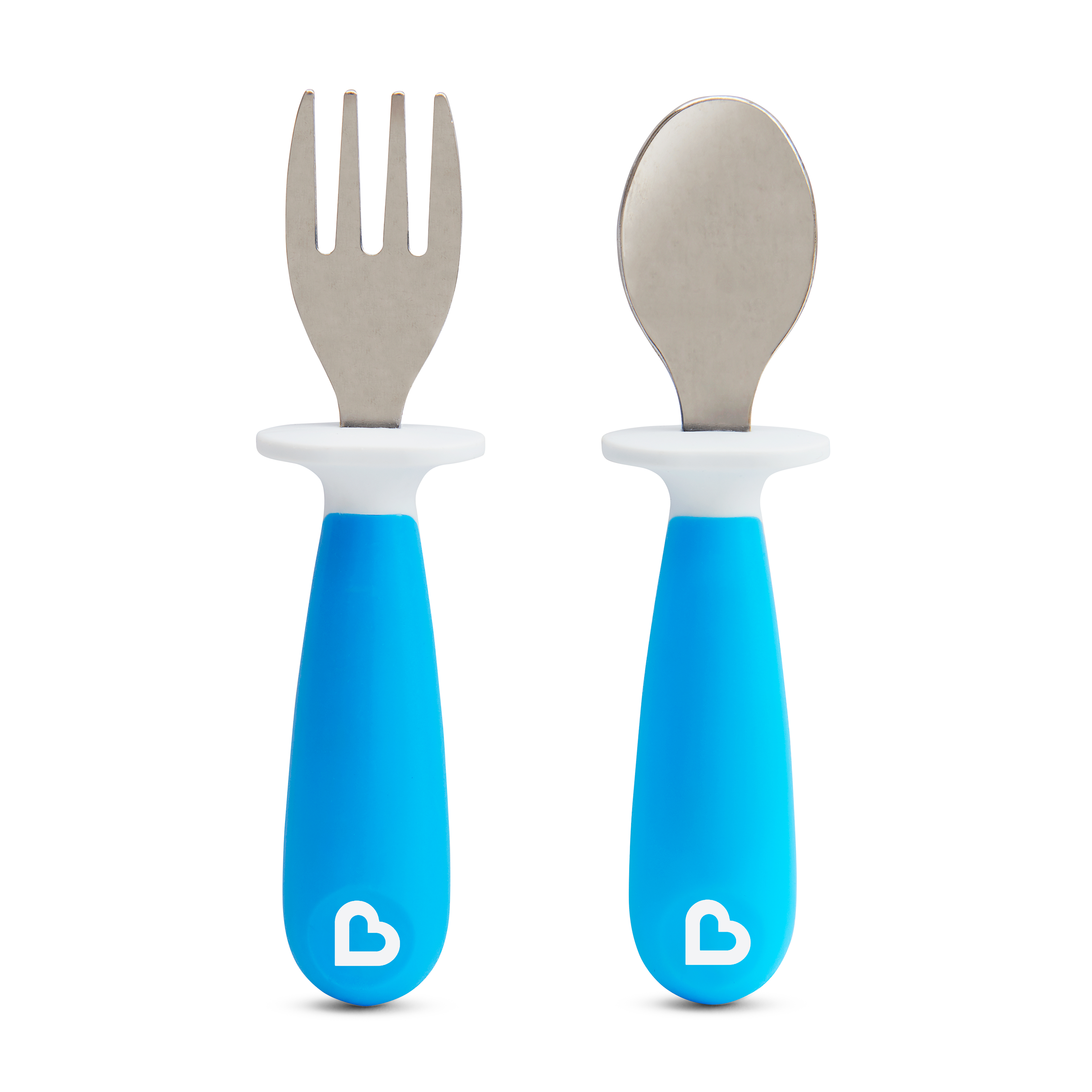 Peter Rabbit Bamboo Dinner Set by Beatrix Potter – £22
Your little one will love eating from this adorable Peter Rabbit Dinner Set from Beatrix Potter Gifts by Enesco.  Included in the set is a plate, bowl, cup, fork and a spoon.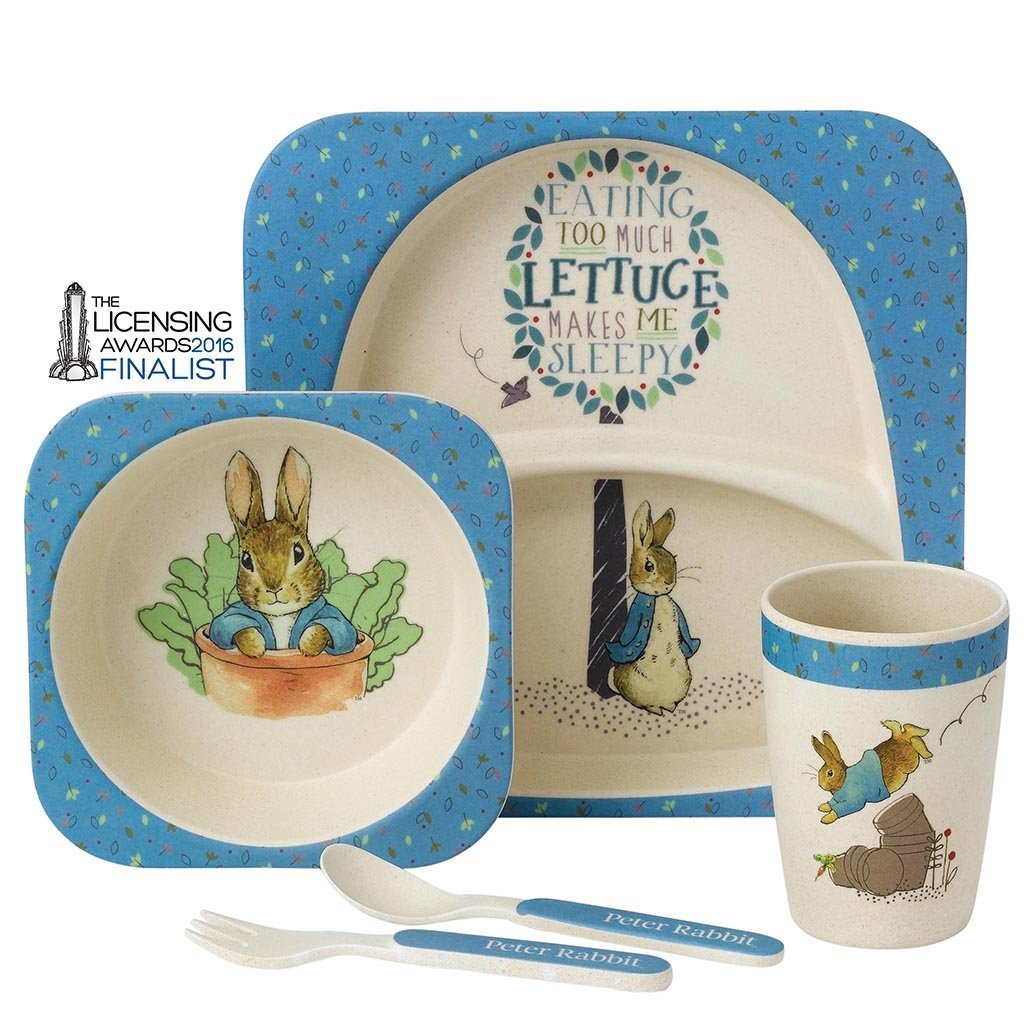 Heat Sensing Weaning Spoons – £4.49
This heat sensing spoon changes colour from red to yellow if food is too hot – ideal if you're using a microwave to heat, as you can tell at a glance when it's safe to feed your baby and when it's too hot. The long handles are perfect for reaching into jars and storage pots and the soft tips are gentle on tender gums.
Fork & Spoon Set – £7
With a choice of five different colours, children will love to have their very own fork and spoon set. This duo from OXO Tot makes it easy for young eaters to get their food from dish to mouth. Each utensil features a flat spot on its handle to prevent it from rolling off the table or high chair tray, and the soft grips are shaped to keep them from sliding into bowls or plates.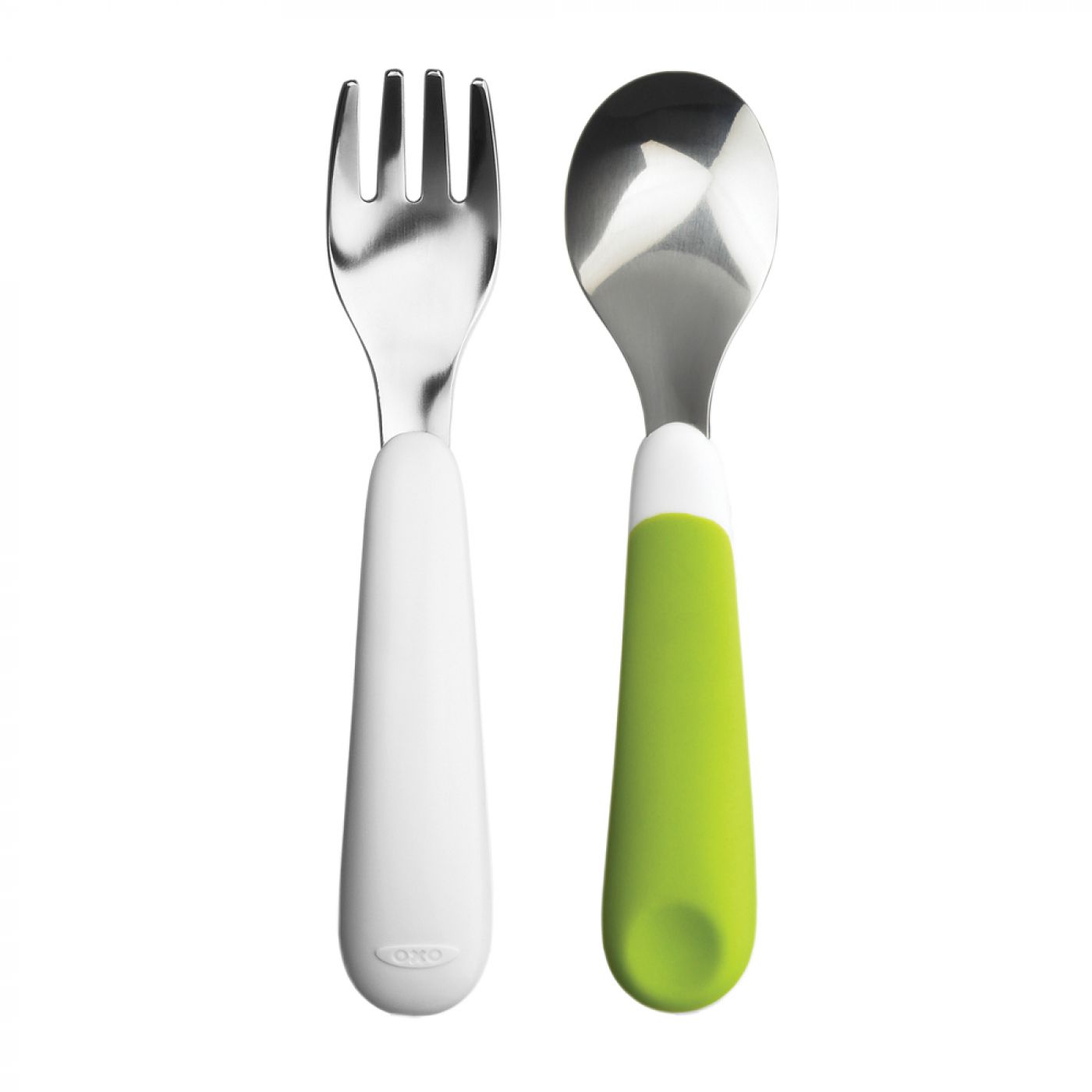 Pink Dino Bamboo Dinner Set – £12
This adorable Pink Dino Bamboo Dinner Set from JoJo Maman Bébé is sure to encourage good table manners. The five-piece dinner set includes a plate, bowl, fork, spoon and cup with a sweet dinosaur and floral design.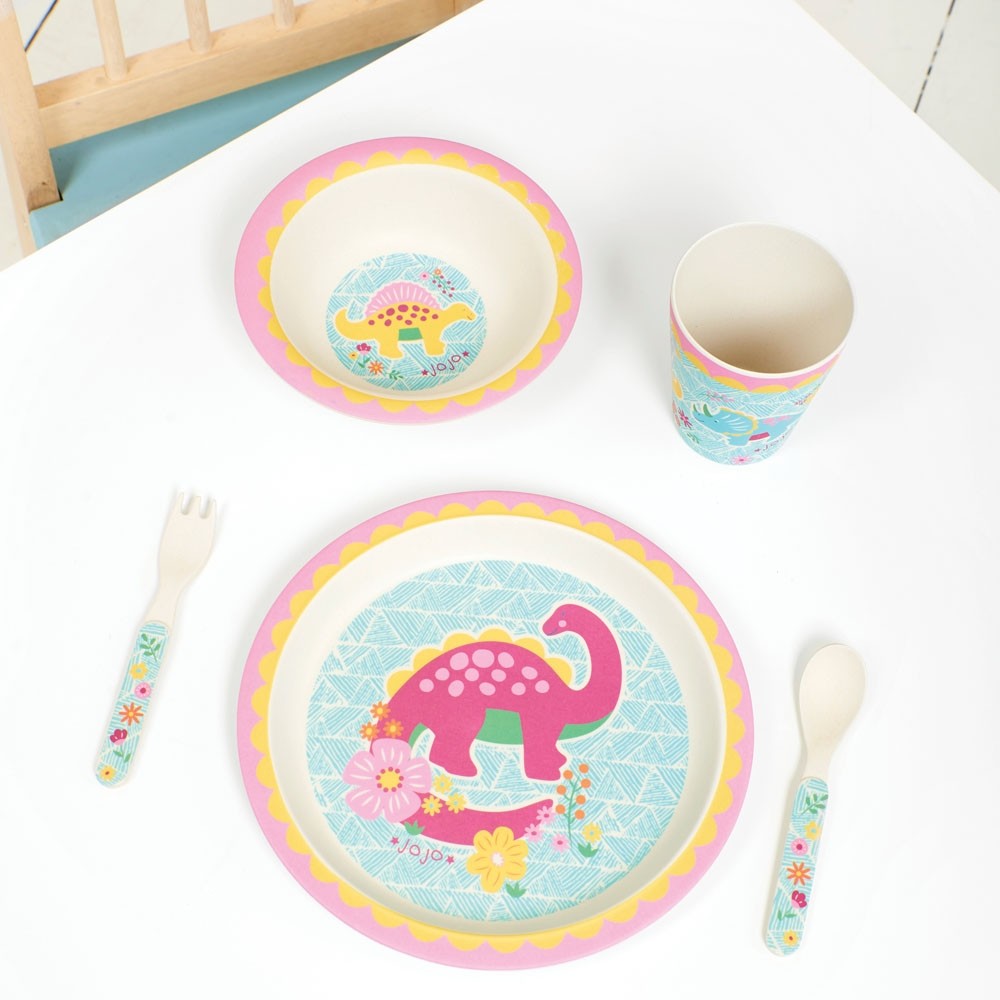 First Grown Up Cutlery Set – £5.49
Learning to feed themselves is a big adventure for little ones, and this first cutlery set from Tommee Tippee helps them make the move from soft feeding spoons to grown up cutlery. Lightweight and easy-to-hold, the pack includes a fork, knife and spoon which are all BPA-free, for complete reassurance and dishwasher, microwave and steriliser-safe.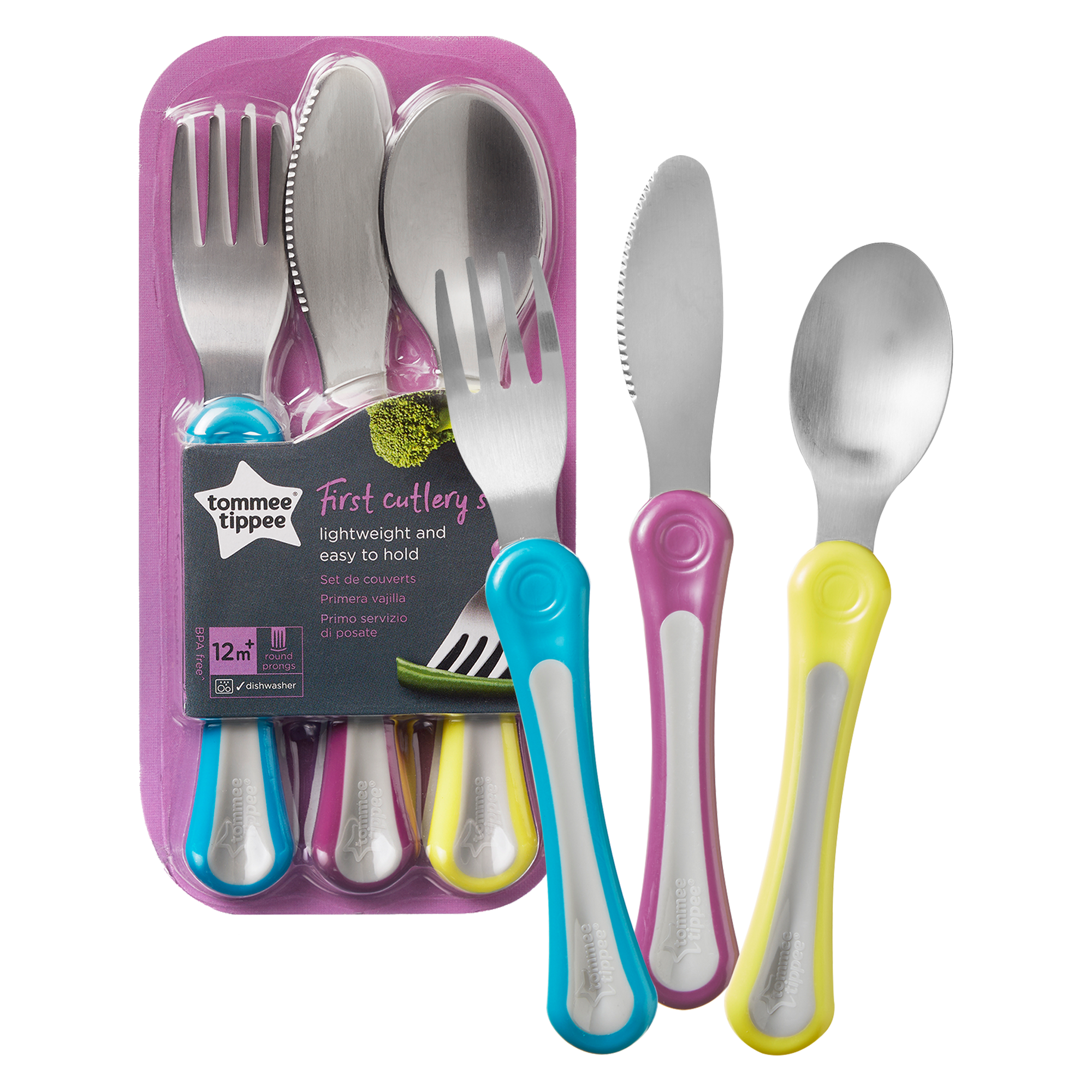 Vital baby NOURISH™ Chunky Cutlery Set – Pop – £2.49
The NOURISH™ chunky cutlery set by vital baby makes mealtimes easier and more fun for babies. The short and chunky design of this weaning cutlery means it is ideal for babies over six months to gain their confidence with self-feeding.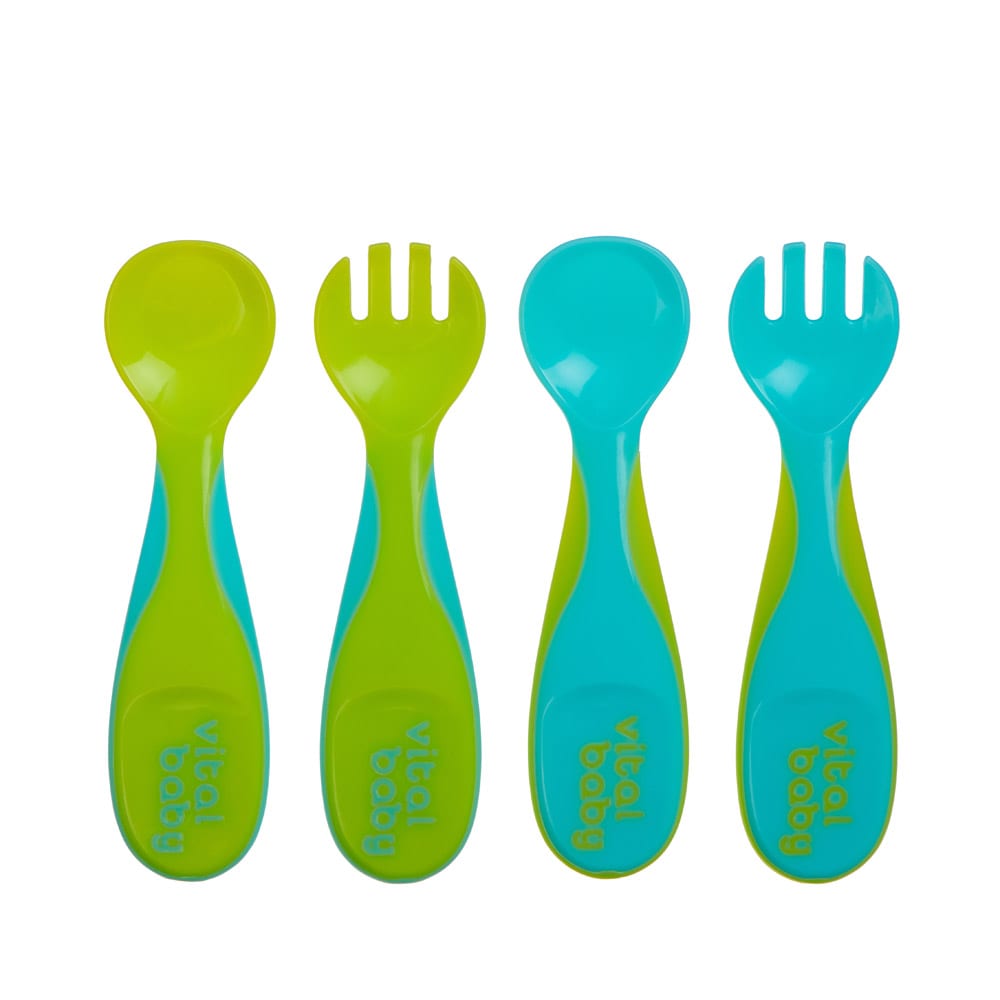 Aeroplane Spoons –  £3.99
Suitable for babies aged 4 months+, the Tommee Tippee Aeroplane Spoons are a great way to make mealtimes fun and encourage your little one to finish every meal. The Aeroplane Spoons feature a shallow tip so food can easily 'take-off', are BPA-free and dishwasher, microwave and steriliser safe.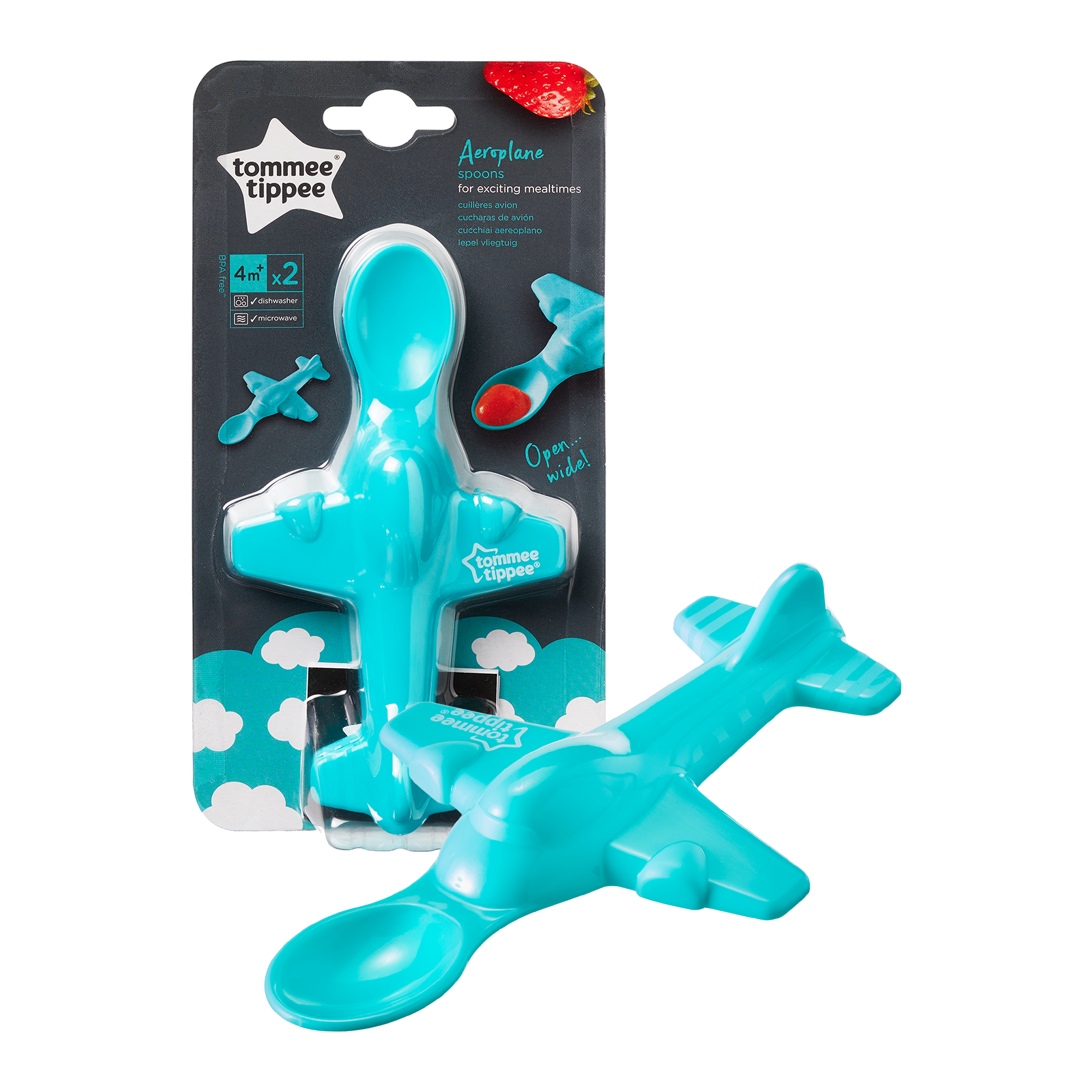 Viners 3 piece Jungle Set – RRP £12
Viners has recently launched a really sweet new collection of children's dinnerware sets. This colourful new range uses recyclable materials to create the ideal alternative to plastic tableware. Each set features a matching plate, bowl and mug and is made from 45% bamboo fibre and 30% corn. Choose from Bertie Bear, Fairies and Jungle designs.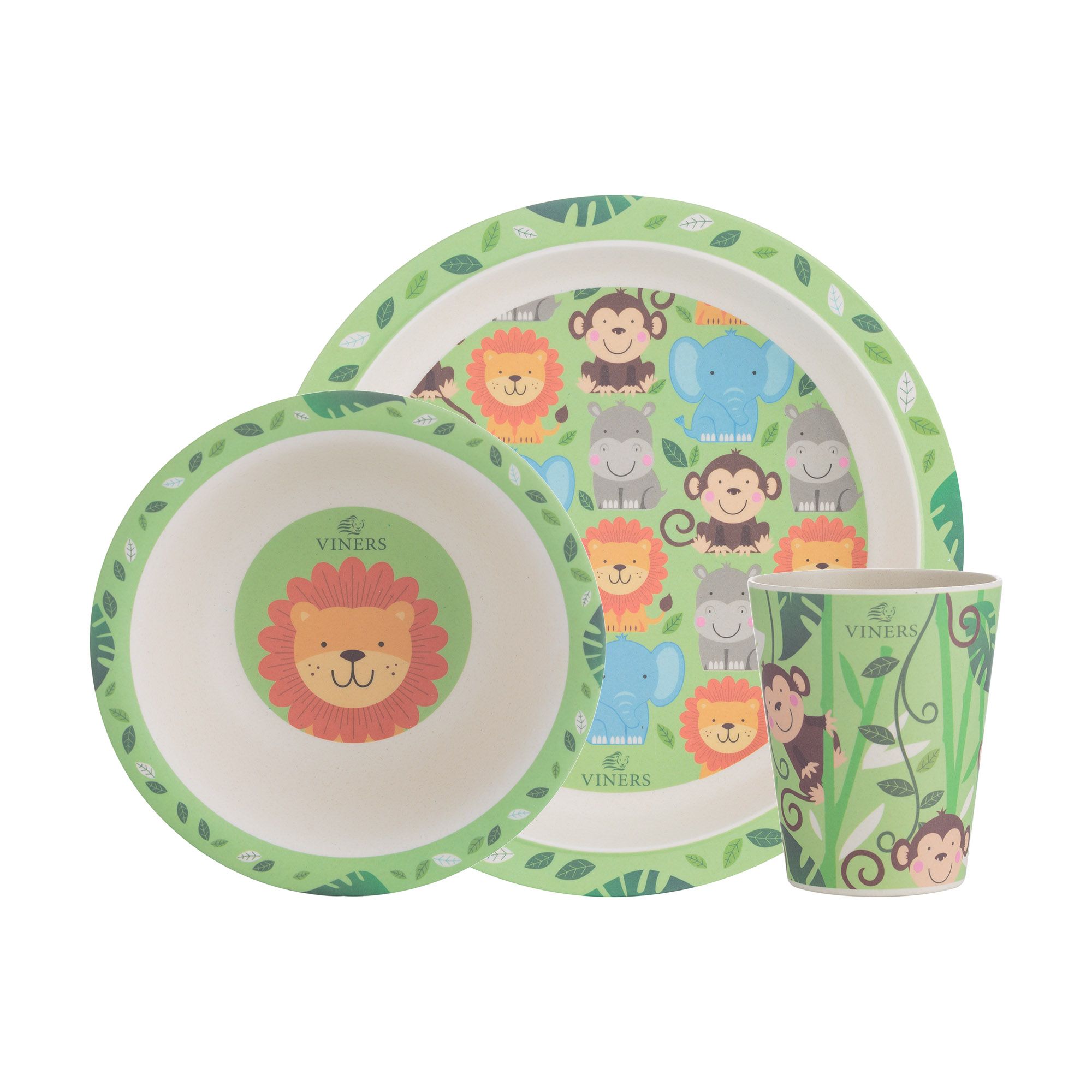 Does your little one have a cutlery set? If so, let us know which one by commenting down below. We'd love to hear your recommendations.