The glorious weather we've had as of late has made lockdown that little bit more bearable, and with all this time at home our gardens have never looked so good! Children love the outdoors and with the good weather set to continue, we're sure they'll want to get in on the gardening action too, and what better way to nurture the next generation of nature lovers than by treating them to a gardening set. Here's our pick of the best…
Children's Flowering Plants Gardening Set – £32
Available from Not On The High Street by Kenneth & Kenneth, this lovely children's gardening set for green fingered kids includes all the tools to grow 'poached egg' flowers which are bright and white with yellow centres.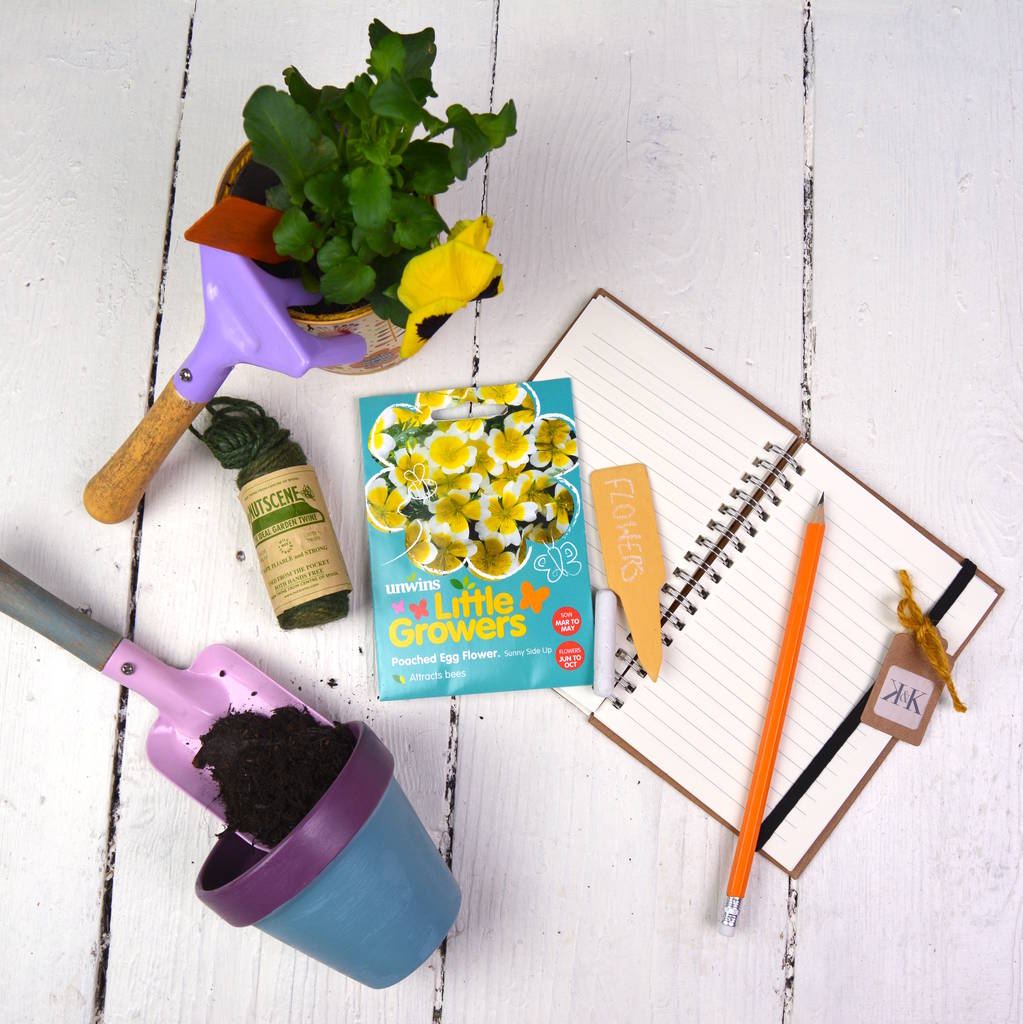 Little Tikes Wheelbarrow Set – £8.99
Little ones can help mum and dad keep the back garden neat and tidy with this adorable set from Aldi. The seven piece set includes a duo of plant pots, a watering can, fork, trowel and rake, plus a wheelbarrow to carry them all in.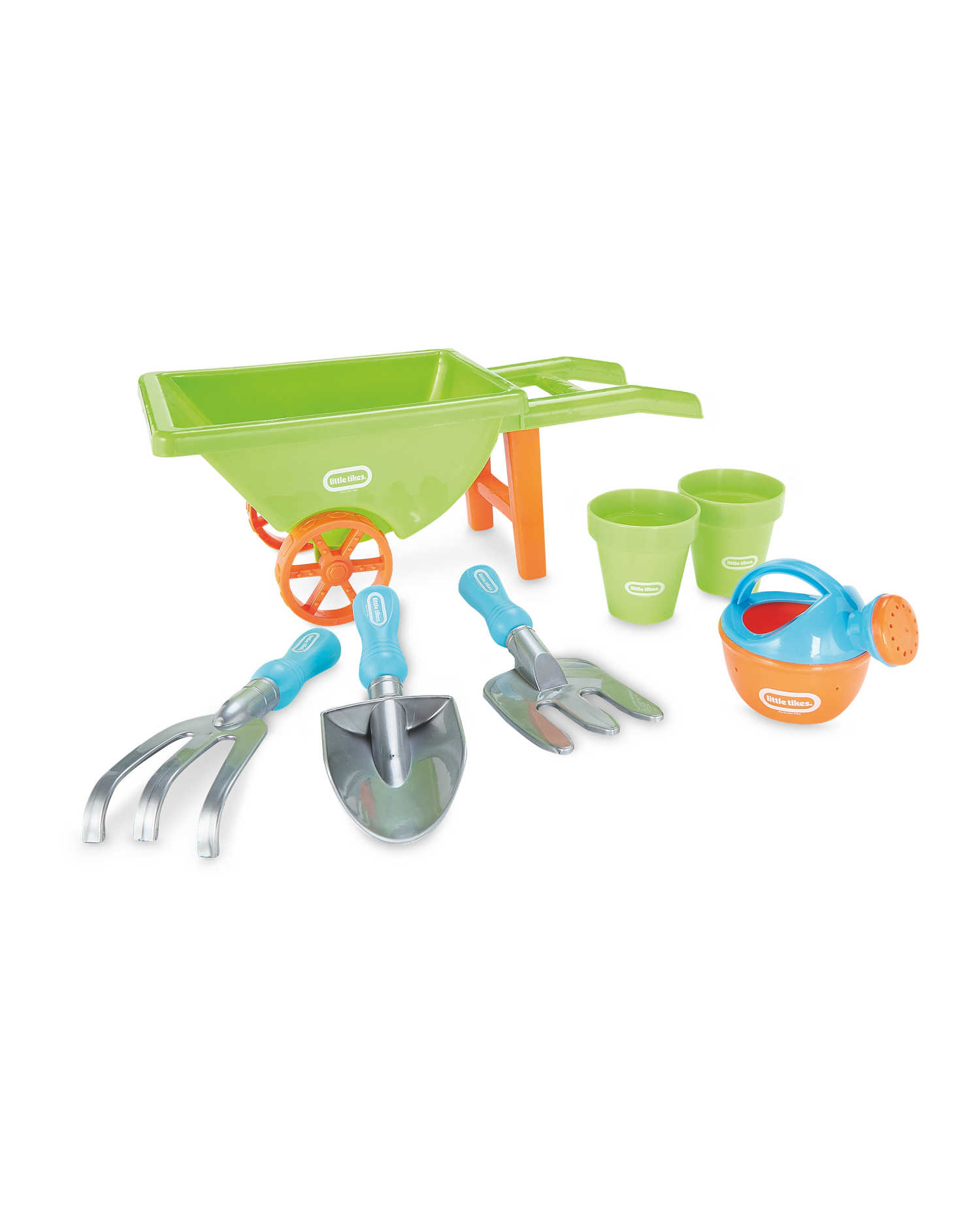 Personalised 3pc Gardening Set – £12.99
It's easy to feel helpless in times like these, but one positive thing you can do is keep on supporting small businesses. Little ones LOVE anything with their name on it which is how we know this personalised trio of tools will be a sure fire winner this summer! This bright gardening set from Etsy is the perfect gift to help children get into gardening or to let them join in with the gardening jobs.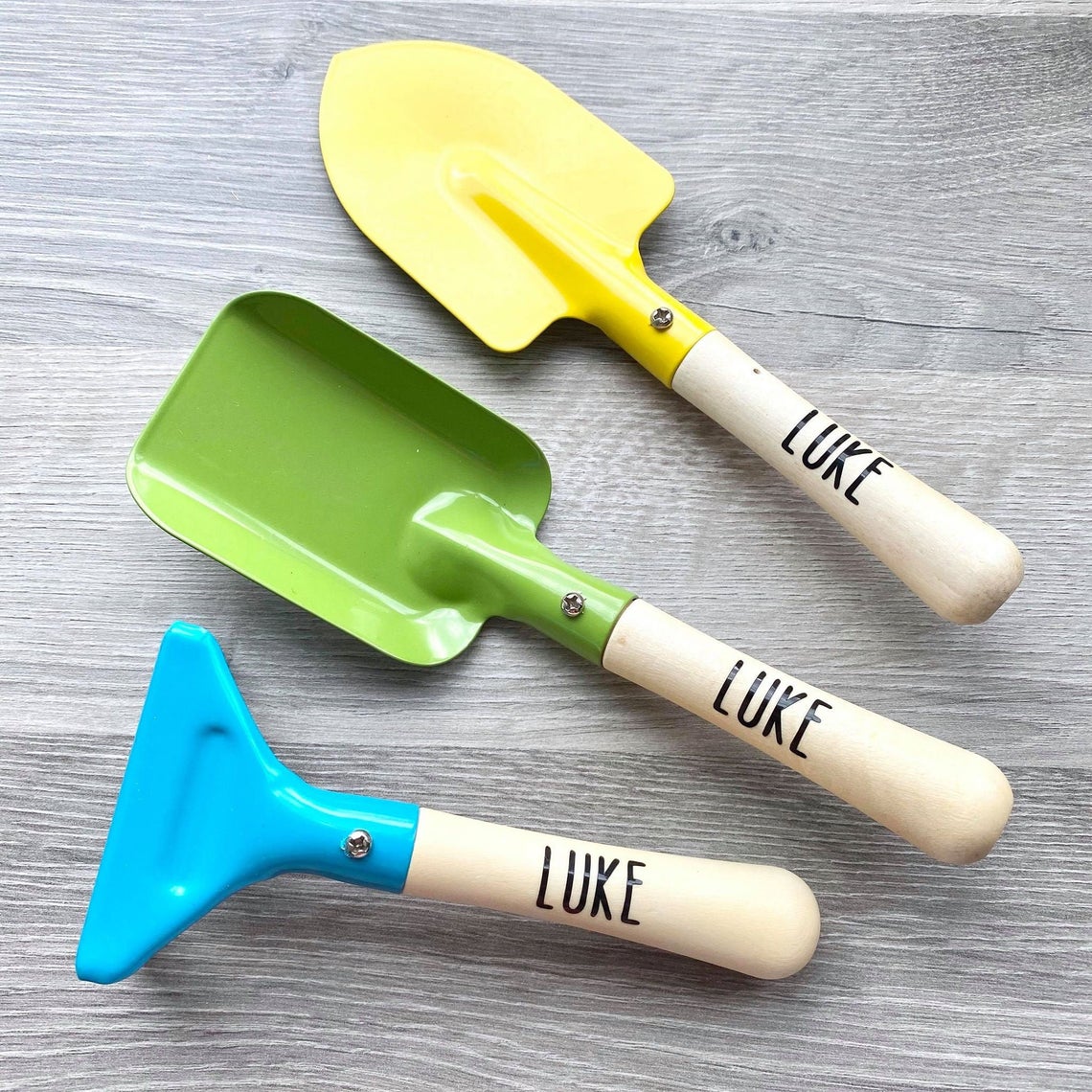 Children's Personalised Gardening Bag With Tools – £14.95
All young gardeners can be mobile in the garden and ready to work with this superb little quality gardening bag from Red Berry Apple that includes a shovel, rake, and spade. The bag which can be personalised with the name of your choice is easily cleaned and offers enough space for three garden tools that are needed to plant flowers and take care of the flowerbed. The tools are made of robust wood and metal and fit well in children's hands.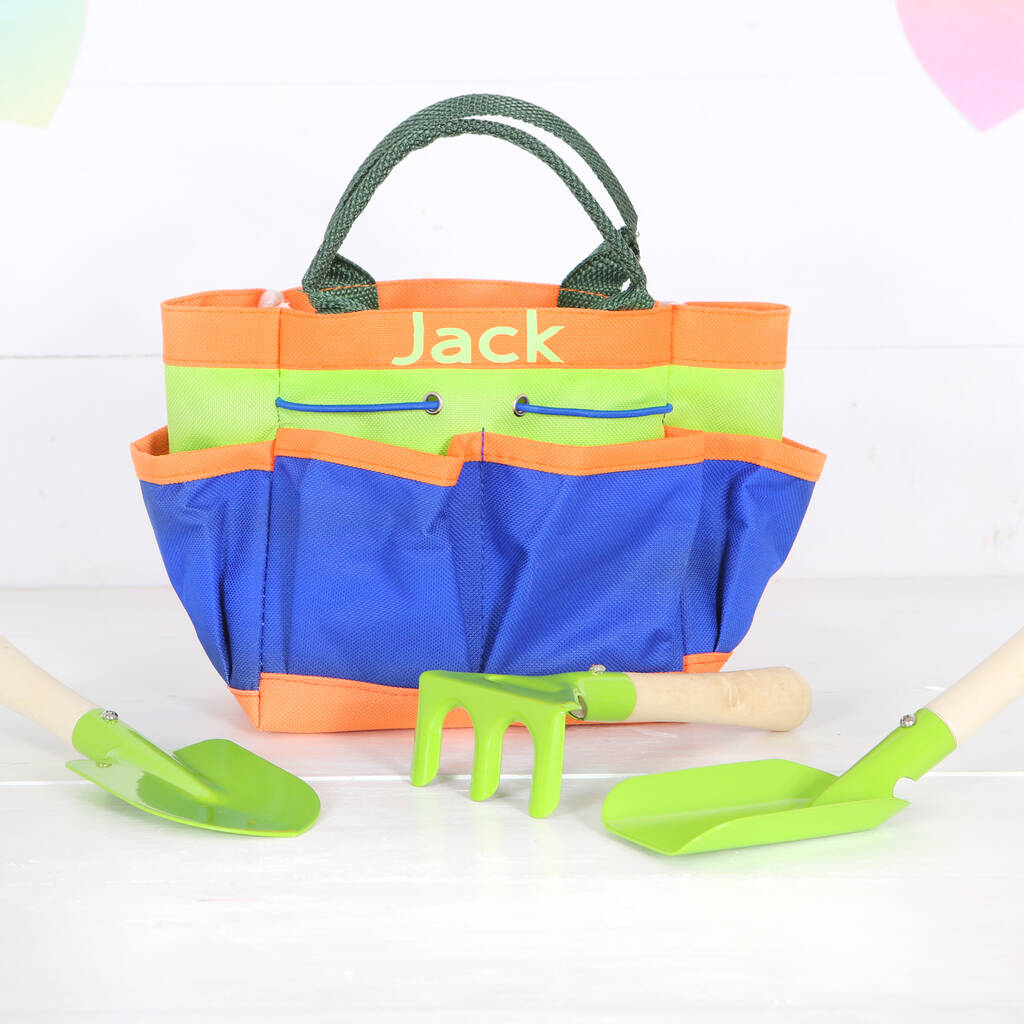 Disney Store Tinker Bell Gardening Playset – £15
What better way to encourage children to get involved with a spot of gardening than with this charming Tinker Bell Gardening Playset. The nine piece set features pots, shovels, a watering can, fork, rake and a pair of cutters, plus a caddie to hold them all in.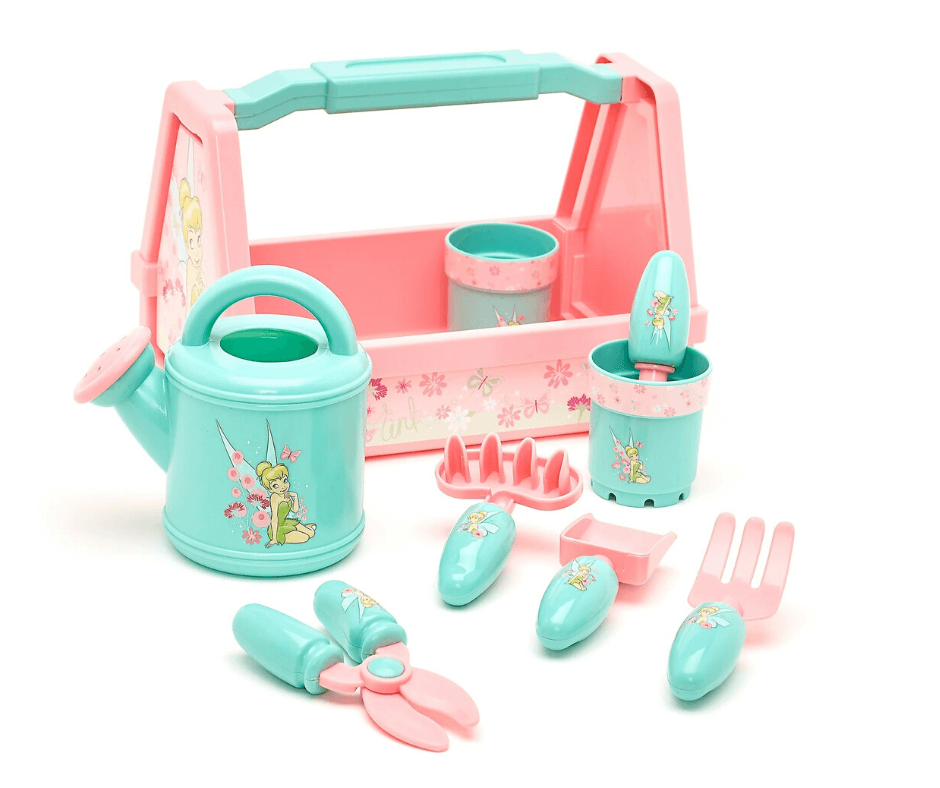 Janod Happy Garden Little Gardener Play Set – £28.35
This set of tools from Janod will have your little one gardening like a grown-up! This set includes a watering can, rake, trowel and a pair of cotton gloves. The tools are made of steel and the rake and shovel have easy to grip wooden handles that are perfect for little hands.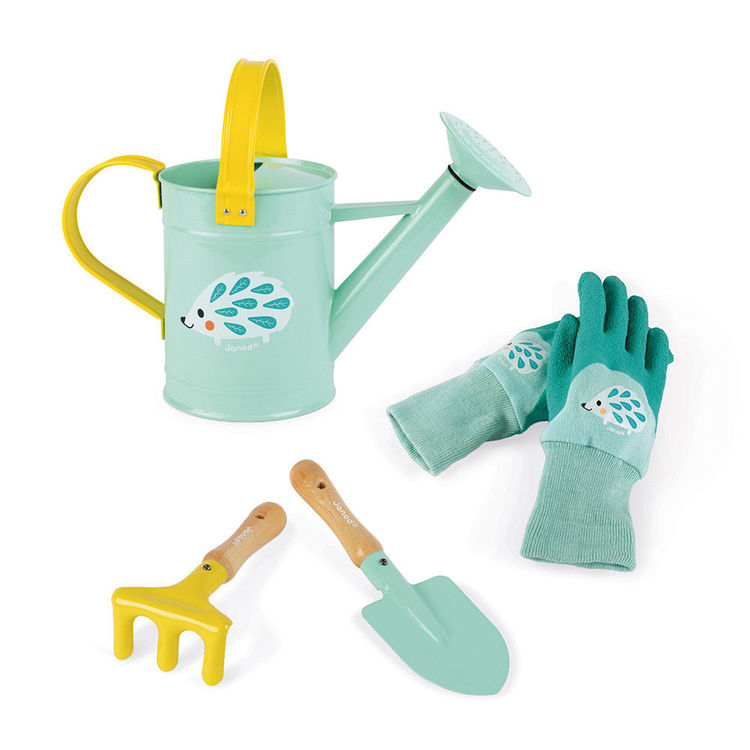 How does your little one like to help out in the garden? Let us know by commenting down below or over on Facebook and Twitter @UKMumstv.