The warmer weather is coming… and families will soon be spending more of their time outdoors.
So to get prepared, we've created a list of our favourite outdoor toys that will keep kids entertained all summer long.
From playhouses to slides, all the way through to water play, activity toys climbing frames, sports training equipment and more, we've got your family covered!
Smoby Garden Playhouse
Available from Argos (RRP £309.99)
The Garden Playhouse brings the natural real world into the role-play world for lots of green-fingered fun!
It comes with 15 accessories, including guttering to filter rainwater and fill up a water butt, a watering can to fill and water the plants, a plant trellis to hang and care for plants, and a detachable worktop, which can be attached to the inside or outside of the house.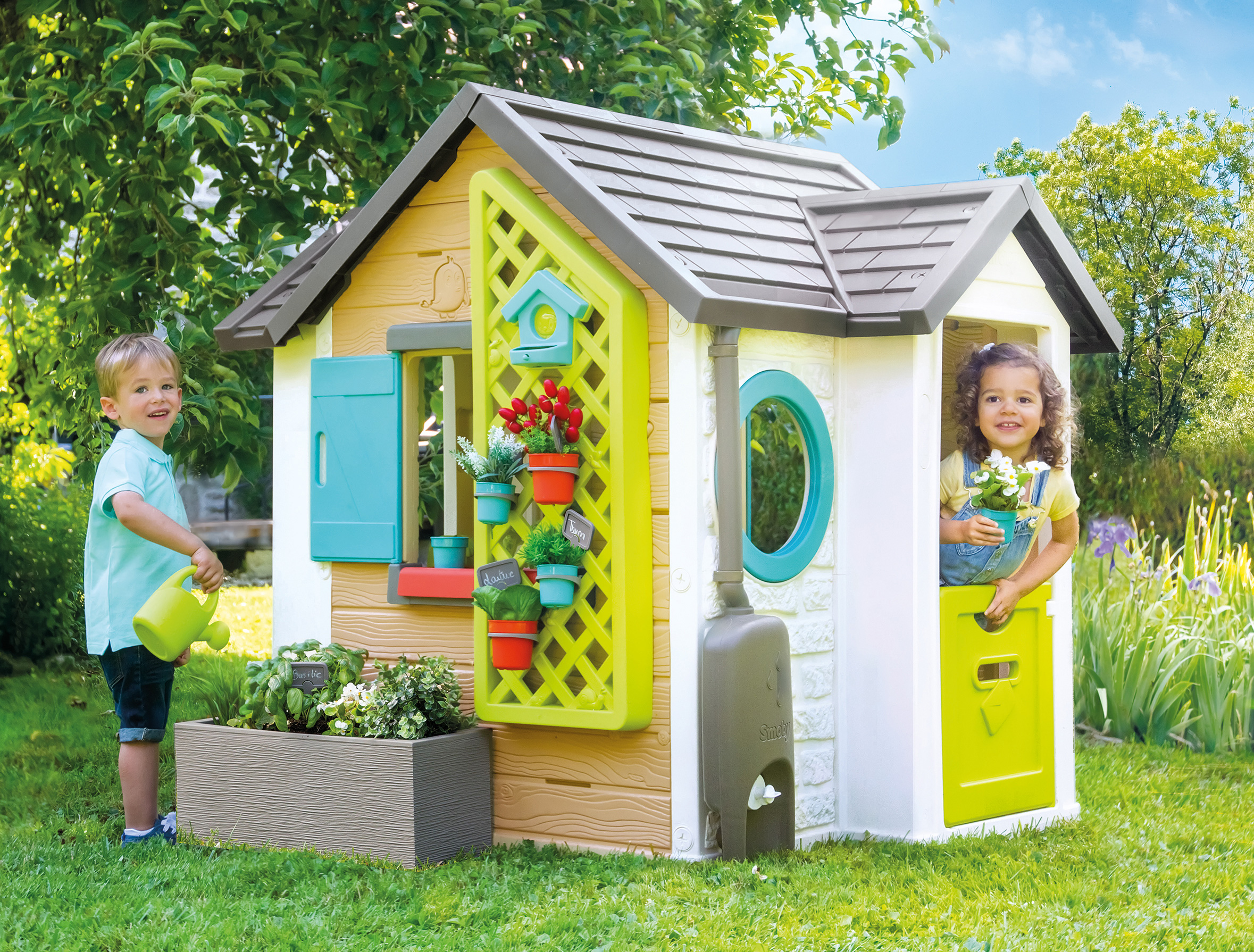 AquaPlay LockBox
Available from Very and Smyths Toys Superstores
This feature-packed water playset comes with lots of accessories for canal-inspired fun. Help the hippo guide his boat through the waterways to get that cargo to the dock – or splash in the canals to make some waves!
With the AquaPlay LockBox, kids can use the working pump to change the water levels in the lock. Spin the watermill, race through the waterways and use the working crane to load and unload cargo.
It's great for helping children develop their sensory skills, but most importantly, it's splashy fun for sunny days. Once playtime is over, it's easy to empty out the water and fold up the playset, locking all the accessories inside until your next AquaPlay adventure.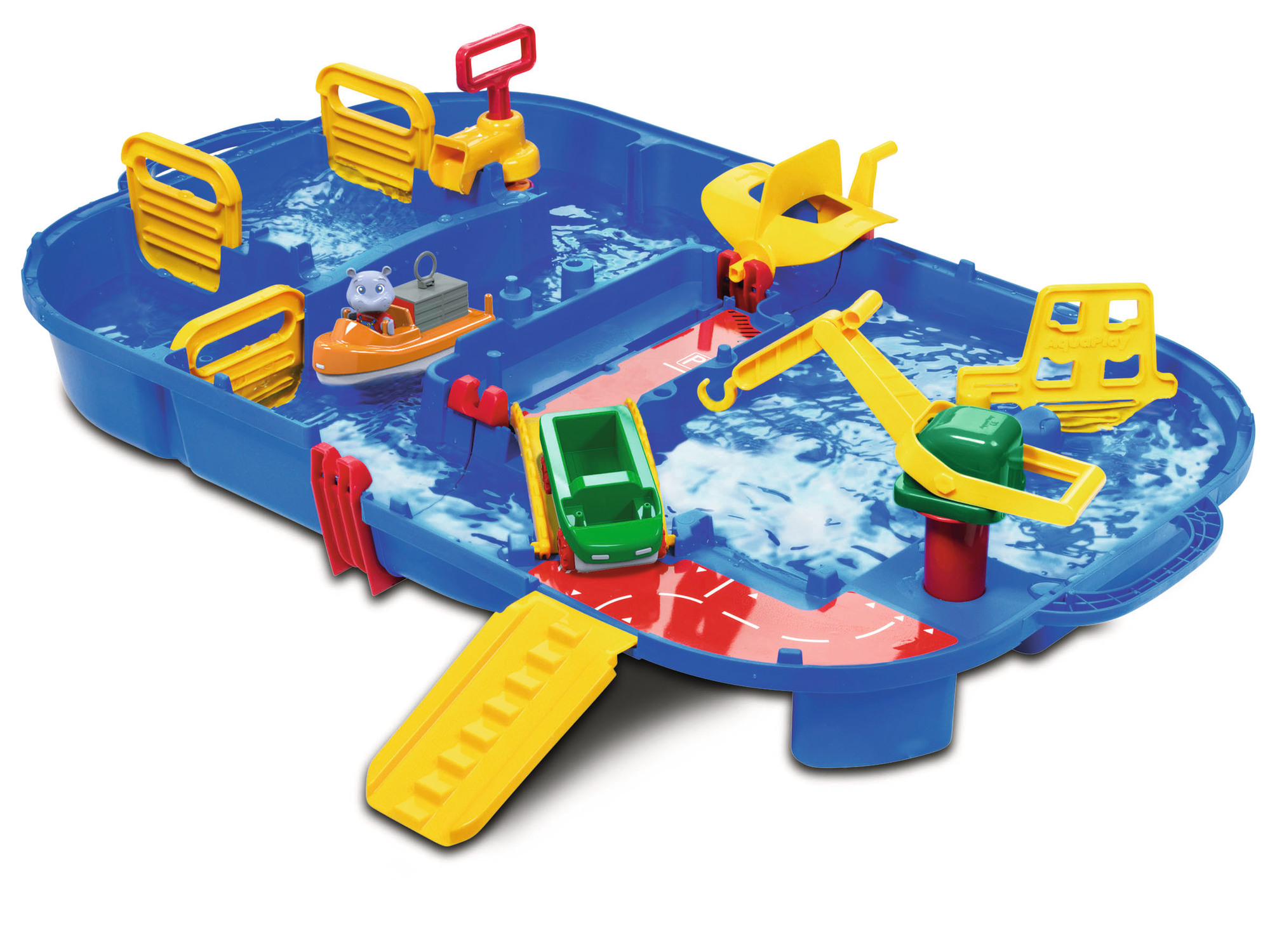 Stay Active Range
Available from Smyths Toys Superstores and Argos
The Stay Active range is made up of family-inclusive toys that can be played with inside and outside, promoting great active fun.
Existing favourites include Jump It, the fun jump and skipping game. There is also KickerBall, which teaches kids to swerve, bend and curve the ball with ease. And there's the award-winning Moon Shoes, which let kids jump with anti-gravity effects!
The fun doesn't stop there! This March/April, Sling Ball will be added to the range, letting kids hook the ball to launch it up to 60 feet for a friend to catch in their racquet net.
Splash Out is also new; a game like Hot Potato, players must throw the ball to another person to avoid getting splashed out! The core of Splash Out features a ball that can contains a water- or an air-filled balloon, as well as a wind-up timer.
When the timer runs out, the water balloon is popped and whoever is left holding the ball gets splashed with water!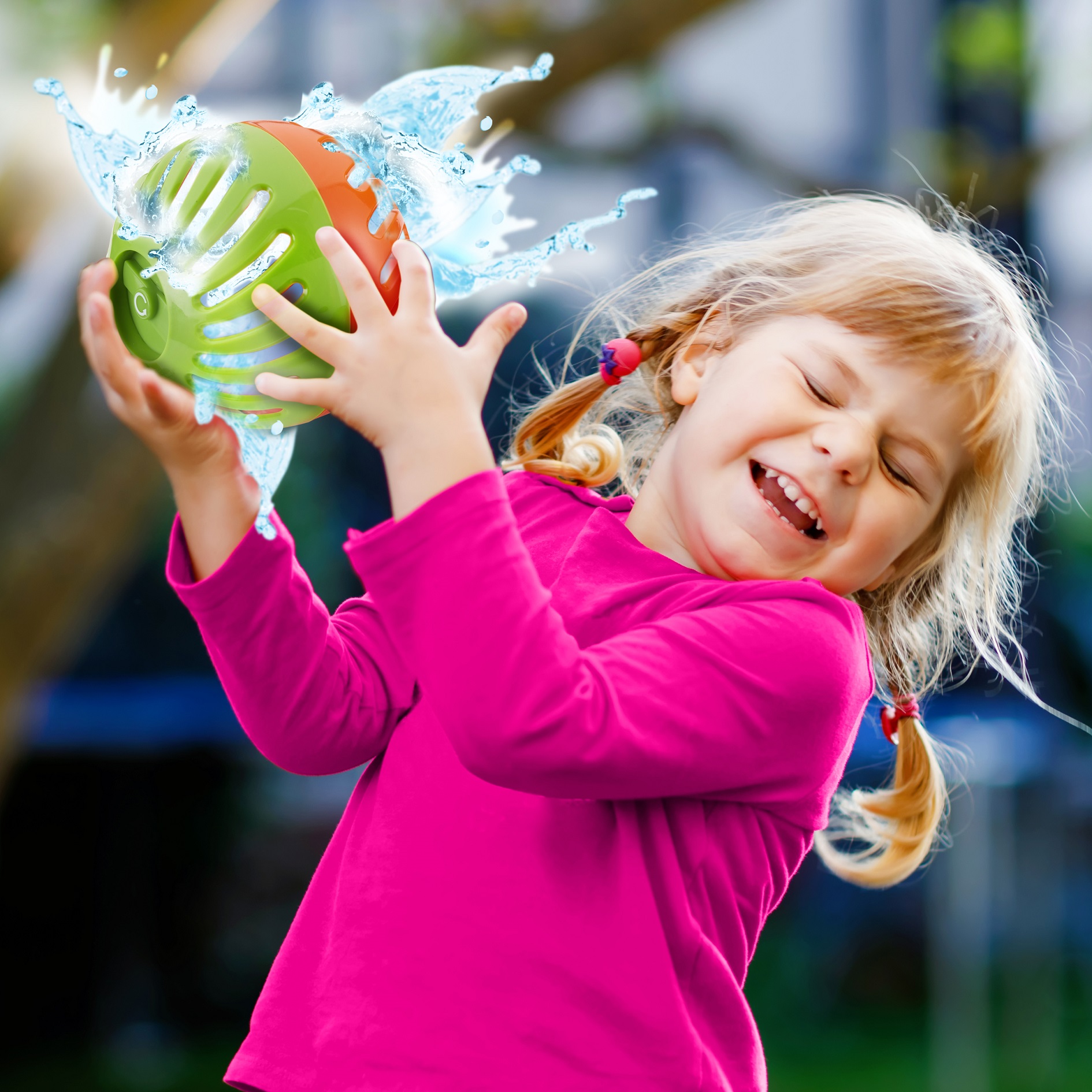 Messi Training System
Available from Late March from Argos and Smyths Toys Superstores
The Messi Training System is ideal for little footy fans! Endorsed by football legend Lionel Messi, the range is made up of balls and training equipment to help improve football skills.
Essential to the range is the Soft Touch Training Ball, which comes with an extendable cord to help kids work on their control. For older kids there is the Pro Training Ball S3, which is made from a durable TPU material that will withstand endless hours of training. The
Tricks & Effects Ball lets kids brush up on fancy tricks, with a streamlined design that will have them shooting like a pro! Meanwhile, for a high resistance ball with quality rebound, there is the Flexi Ball Pro.
This ball has a hi-tech air chamber and a surface texture for better control. There are accessories, too, including the Messi Large Foldable Goal, which comes with a ball and pump, as well as the Messi Small Pop-Up Goal.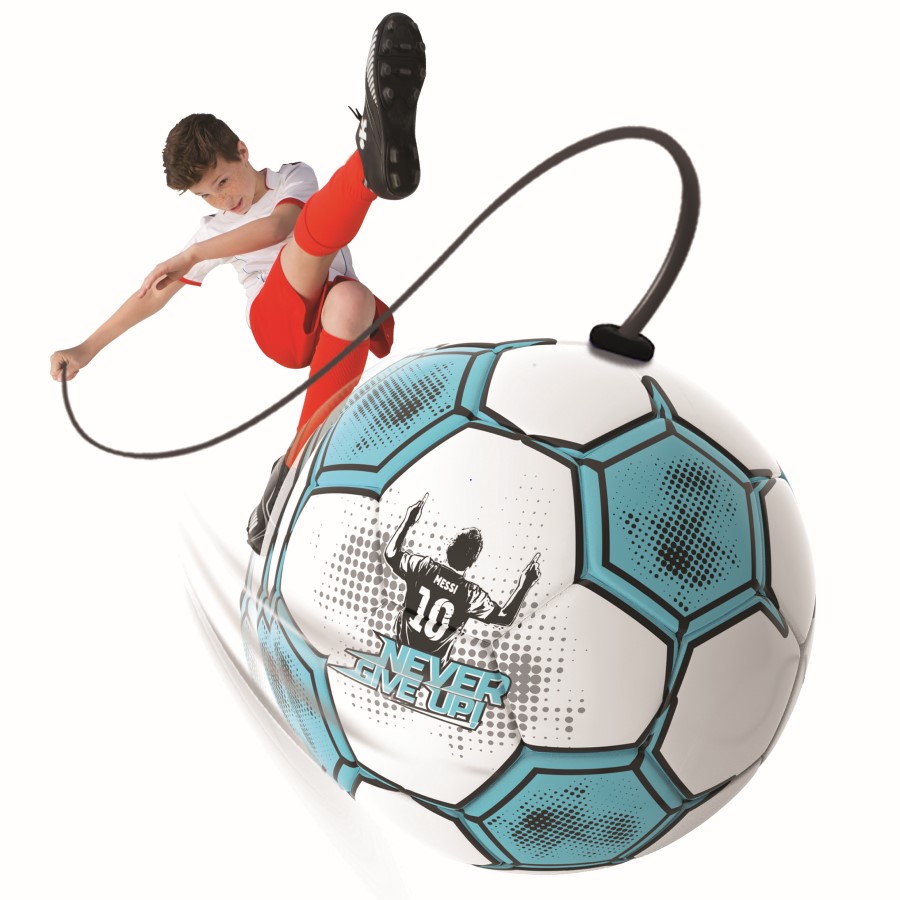 Smoby XS Slide
Available from Robert Dyas (RRP £44.99)
The Smoby XS Slide is cute and compact, but it delivers a huge amount of fun!
Perfectly proportioned for toddlers aged 2+, the slide comes with an ergonomically designed ladder with anti-skid steps. What's more the Smoby XS Slide transforms into a water slide to really ramp up the fun!
On beautiful sunny days, simply connect the garden hose to the sprinkler attachment at the top of the slide to create a cool waterfall effect!