Main image as seen on The Inspiration Edit.
Creativity with a foody theme is a winning combination and in honour of World Chocolate Day, otherwise known as the best day ever, we've taken a look at some of the best toys out there for lots of sweet foody fun!
Mr Frosty Choc Ice Maker – RRP £12.99
Choc Ices are pure nostalgia, and we know that your kids will love them just as much as you do, so why not take a trip down memory lane and get messy by making some Mr Frosty and Penguin Choc Ices with your little one? Children of all ages will love whipping up delicious iced treats with the help of Mr Frosty, the coolest guy around! To make these yummy choc ices, simply freeze your favourite yoghurt flavour in the moulds. Then dip the frozen shape into melted chocolate and watch the choc ice come to life in seconds! Just crunch it to reveal its magic chocolate shell! Get creative and add some sweets, crushed hazelnuts or sprinkles and make thousands of combos! Check out Mr Frosty The Ice Crunchy Maker (RRP £19.99) for more summery iced treats.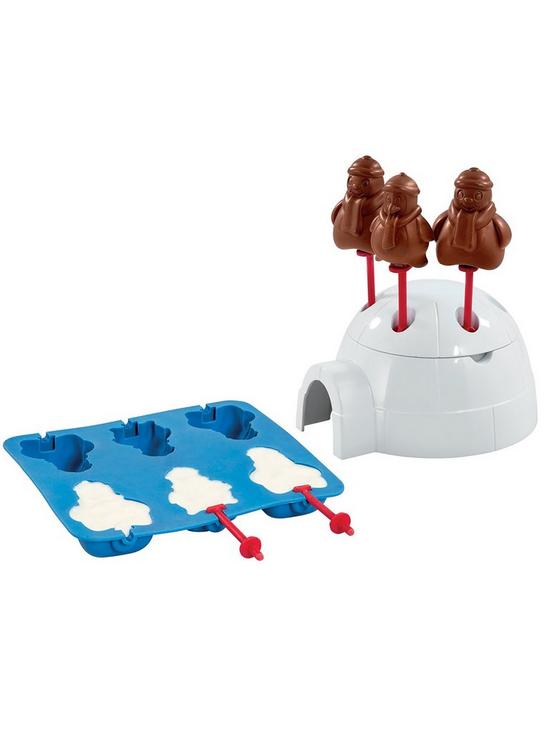 Mr Kipling Cake Stand – RRP £12
We all know how much kids love cake and hosting afternoon tea parties with their friends, so the Mr Kipling Cake Stand will make an 'exceedingly good' addition to any gathering, do you see what we did there? It features eight replicas of the hugely popular and enticing cakes including a Jam Tart, Cherry Bakewell, French Fancies and Battenberg – for arranging on the two-tiered cake stand. Each cake features a shaped bottom to match with those on the cake stand which teaches children about shapes and problem solving.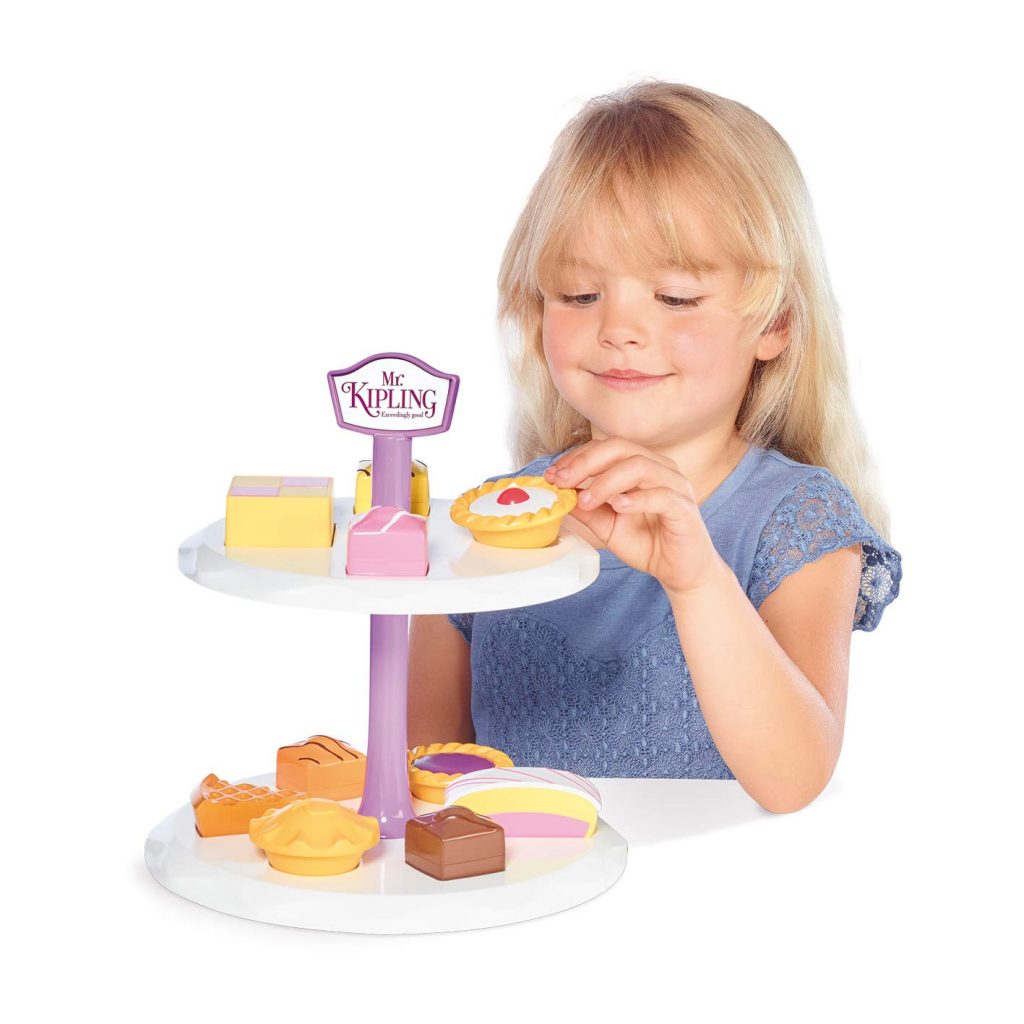 Cool Create Chocolate Bar Maker – RRP £14.99
Imagine being able to make your own sweet treats on tap! Now kids can channel their inner Willy Wonka and mix all sorts of flavours and textures together to create the ultimate chocolate bar. Think popping candy and milk chocolate with a sprinkling of hundreds and thousands for good measure, Smarties and white chocolate or even chopped nuts and dark chocolate – the possibilities are endless! Simply melt a block of chocolate, pour it into a mould, add the filling and allow it to set in the fridge. Then kids can decorate their creation with the no-mess easy squeezer before scoffing or wrapping up as a gift.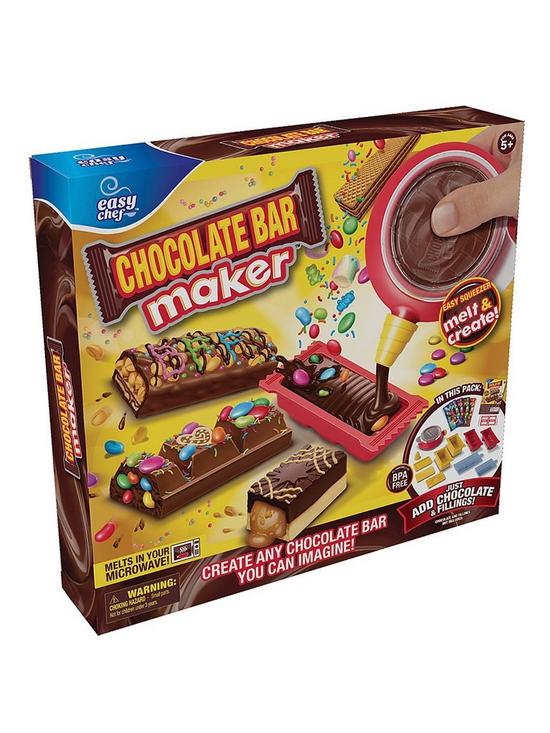 Pick and Mix Sweet Shop – RRP £11.99
Little ones can get their sugar fix with Casdon's Pick & Mix Sweet Shop. Perfect for imaginative play, Little Shoppers can choose their very own 'Pick & Mix' sweets – or become the shopkeeper to serve their friends! It features a display counter with an opening cash drawer and working scales to weigh the goodies, as well as two sweet jars, a scoop, coins and bank notes – ka-ching! You'll also be pleased to know that the toy actually comes with a large selection of sweets and lollipops to get you started.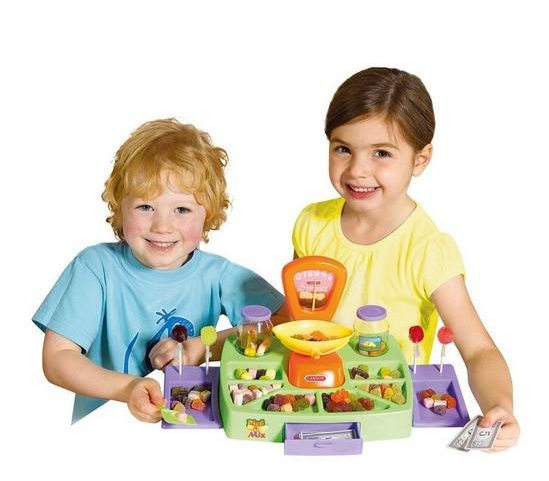 Chill Factor Colour Splash Slushy Maker Green/Blue – RRP £9.99
Not strictly a toy we know, but big on the foody fun! Who else remembers waiting patiently in line for a slushy at the cinema or local shop in need of an after-school treat? Slushies are the stuff of childhood dreams, so you can imagine how excited we were to see Chill Factor's Colour Splash Slushy Maker! We are definitely buying this for ourselves, not the kids. Now you can skip the queues and make delicious slushies in seconds! Just pop it in the freezer, wait for it to freeze, then add your favourite chilled drink and squeeze! Got a little chocolate lover in the house? Just add chocolate milk for a froyo type treat.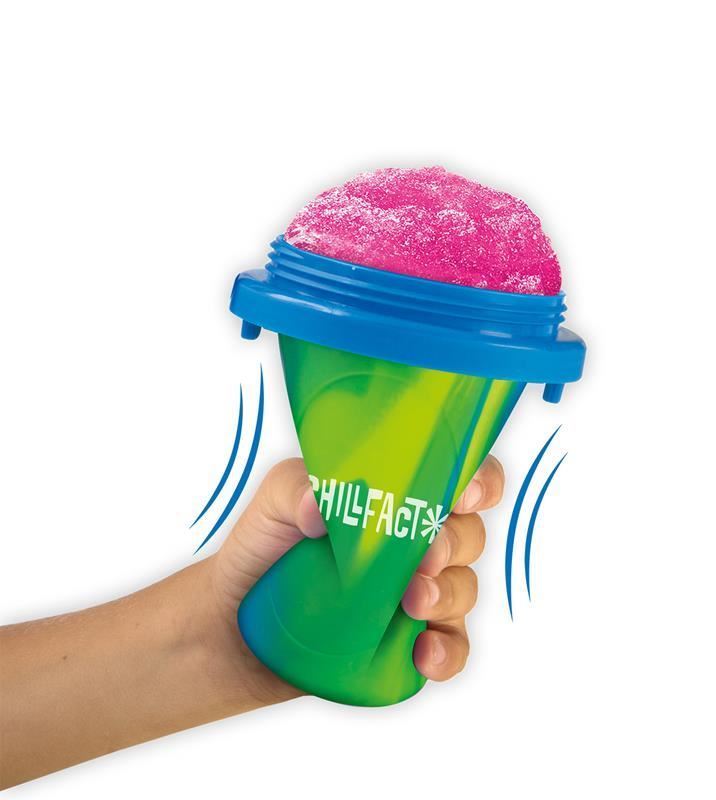 What's your little one's favourite sweet treat? Let us know by commenting below!