We here at UKMums.TV are all for screen time in moderation. Video games for children often get a lot of stick but choose wisely and they can actually do more good than you think. With set limits on screen time, video games can improve a child's problem-solving and team working skills, develop creativity and imagination and many of them are educational!
With many of us still at home looking for ways to keep the little ones entertained, why not take a look at our pick of the best video games for kids! The majority of which you can download on your console, so you don't need to leave the house.
Just Dance 2020 – RRP £32.99 – available on Nintendo Switch, Wii, PlayStation 4 and Xbox One
Bring the party to your living room with Just Dance 2020. The new selection of songs featuring Ariana Grande, The Black Eyed Peas, Panic! At The Disco and many more popular artists are sure to get the WHOLE FAMILY up and moving. For younger children, there's even a 'Kids Mode' on there, where the songs and movements are adapted, and the game's scoring system is replaced with 'Yay' and 'Wow'.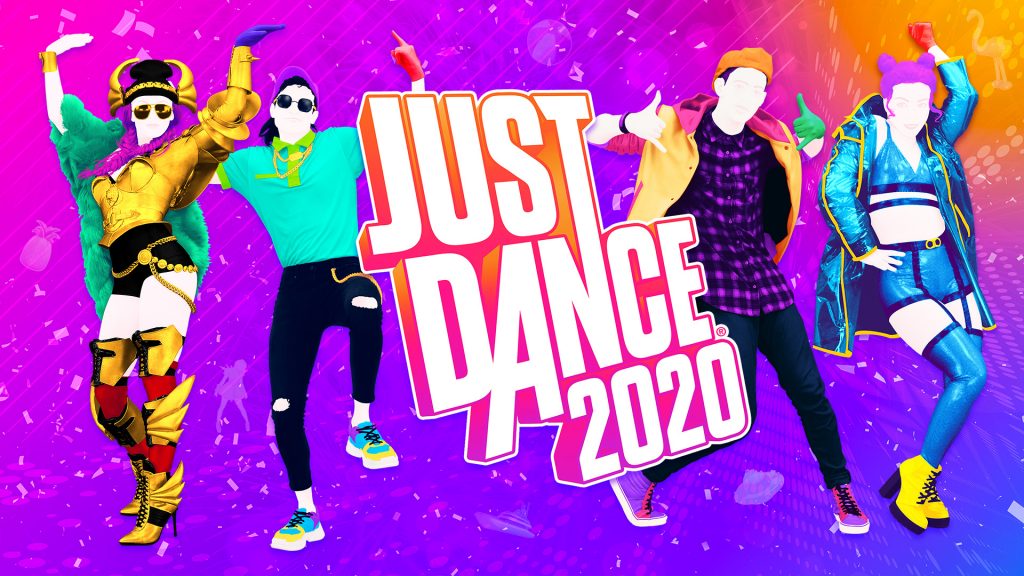 Gigantosaurus The Game – RRP £34.99 – available on PlayStation 4, Nintendo Switch, Xbox One and PC
Looking for something to bring your family together? Perfect for little ones that live and breathe dinosaurs, Gigantosaurus The Game follows Disney Junior's young dinosaurs Rocky, Bill, Tiny and Mazu as they go on a daring quest to help Giganto escape extinction. Families (and friends!) can join in on the fun together, side by side, with 1-4 player action across prehistoric, vibrant worlds, epic racing levels, puzzles, and challenges!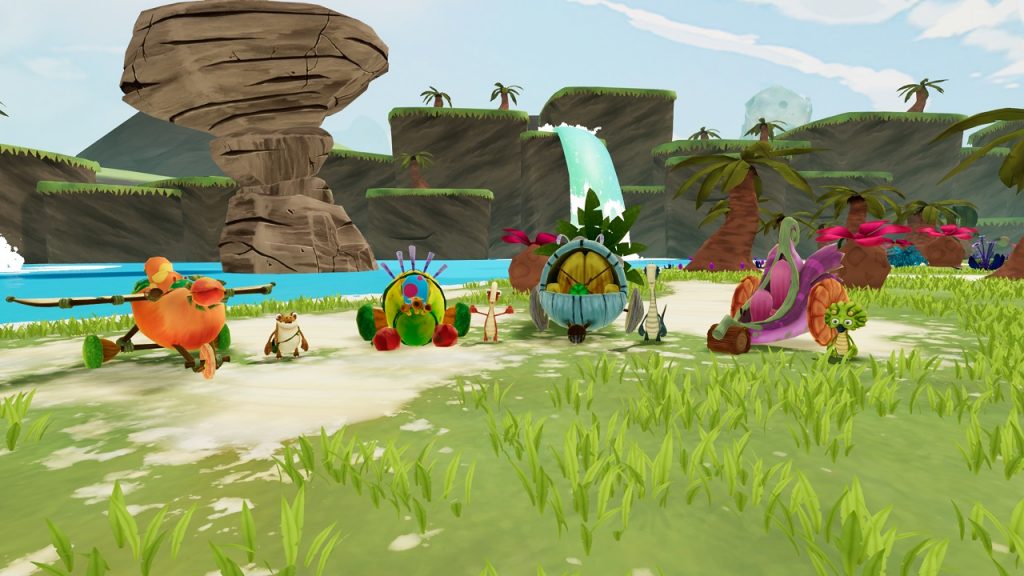 Mario Kart 8 Deluxe – RRP £42.99 – available on Nintendo Switch
Of course Mario Kart, the go-kart style racing game, had to be on the list! Everyone loves a little friendly competition, and in Mario Kart 8 Deluxe there are 48 crazy courses to race on, five different speed classes to choose from and some new characters like King Boo, Dry Bones, Bowser Jr and Inkling Boy and Inkling Girl from Splatoon (another great game btw) have been thrown into the mix!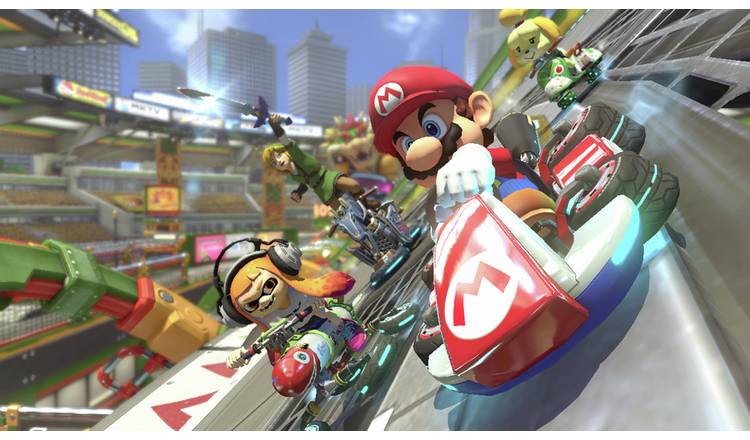 Minecraft – RRP £19.99 – available on PlayStation 4, Xbox One, Wii U, Nintendo Switch and PC.
Minecraft is an open-world sandbox game where children aged 7+ have an avatar and can create anything they like from textured building blocks, so the only limit is their imagination! Minecraft is not task driven and instead encourages players to roam free. Depending on what difficulty is set in the Survival mode, children may need to feed their avatar, build shelter and ward off enemies, but that's as far as responsibilities go. There's also a Creative mode for little ones to discover too where they will receive access to all resources and items in the game.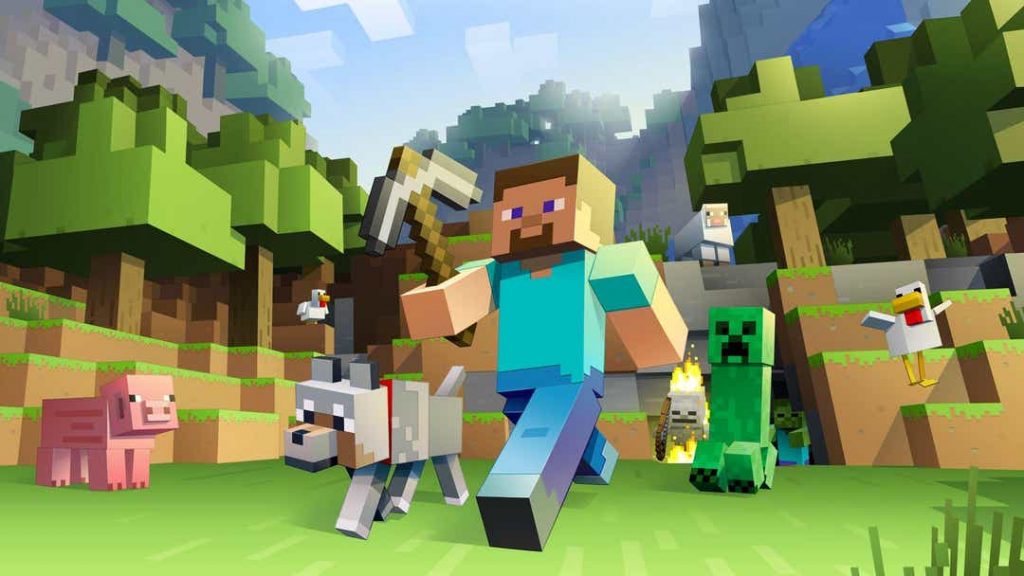 My Talking Tom Friends – free – in-app purchases available – available on iOS and Android
My Talking Tom Friends not only entertains, but encourages players to pick up real life skills, such as cooking, cleaning, gardening and art – the mobile game also allows players to take-on bigger responsibilities and skills such as learning how to empathise, caring for someone else, sparking your creativity and communicating with friends. Plus, the My Talking Tom Friends game brings not just one, but several virtual pets into one big house, which kids can customise and make their own!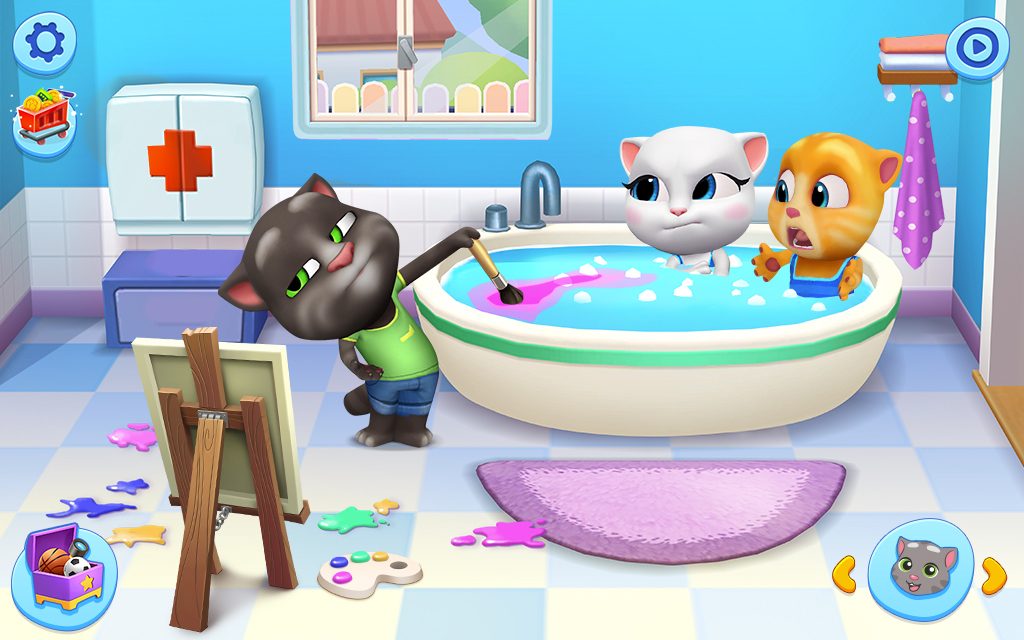 Other great games to lookout for:
What children's video games do you recommend? Let us know by commenting down below or over on social media @UKMumstv!